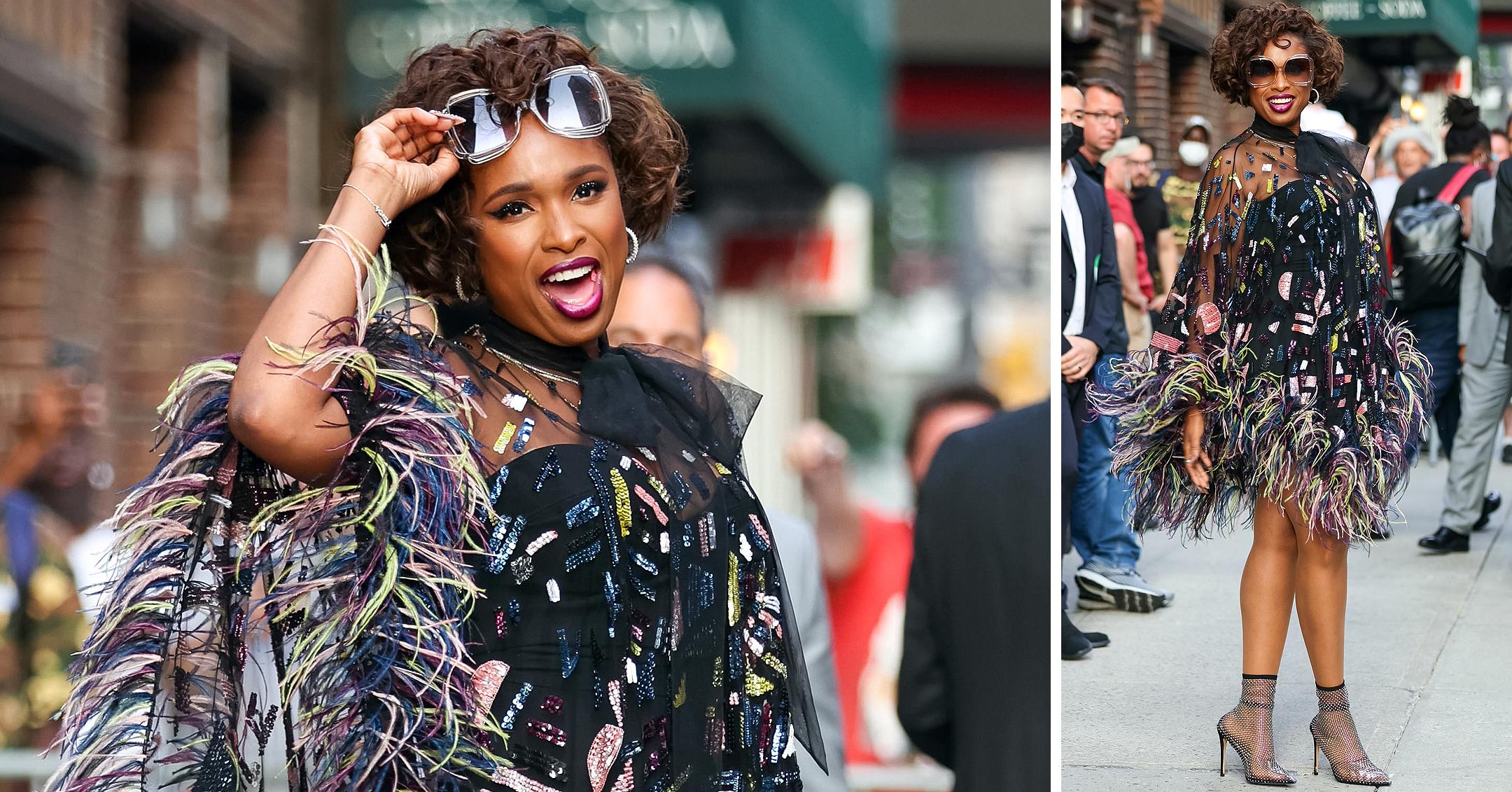 Jennifer Hudson Dazzles In A Colorful Feather Dress While Promoting Her New Flick 'Respect' In NYC — Photos
Jennifer Hudson knows how to make anywhere her runway! The actress couldn't help but ham it up for the camera when she was seen exiting the Late Show with Stephen Colbert in New York City on Thursday, August 12.
Article continues below advertisement
The Hollywood star looked fabulous in a black dress, which was adorned with sparkly shapes and feathers.
Article continues below advertisement
Scroll through the gallery below to see the unique frock!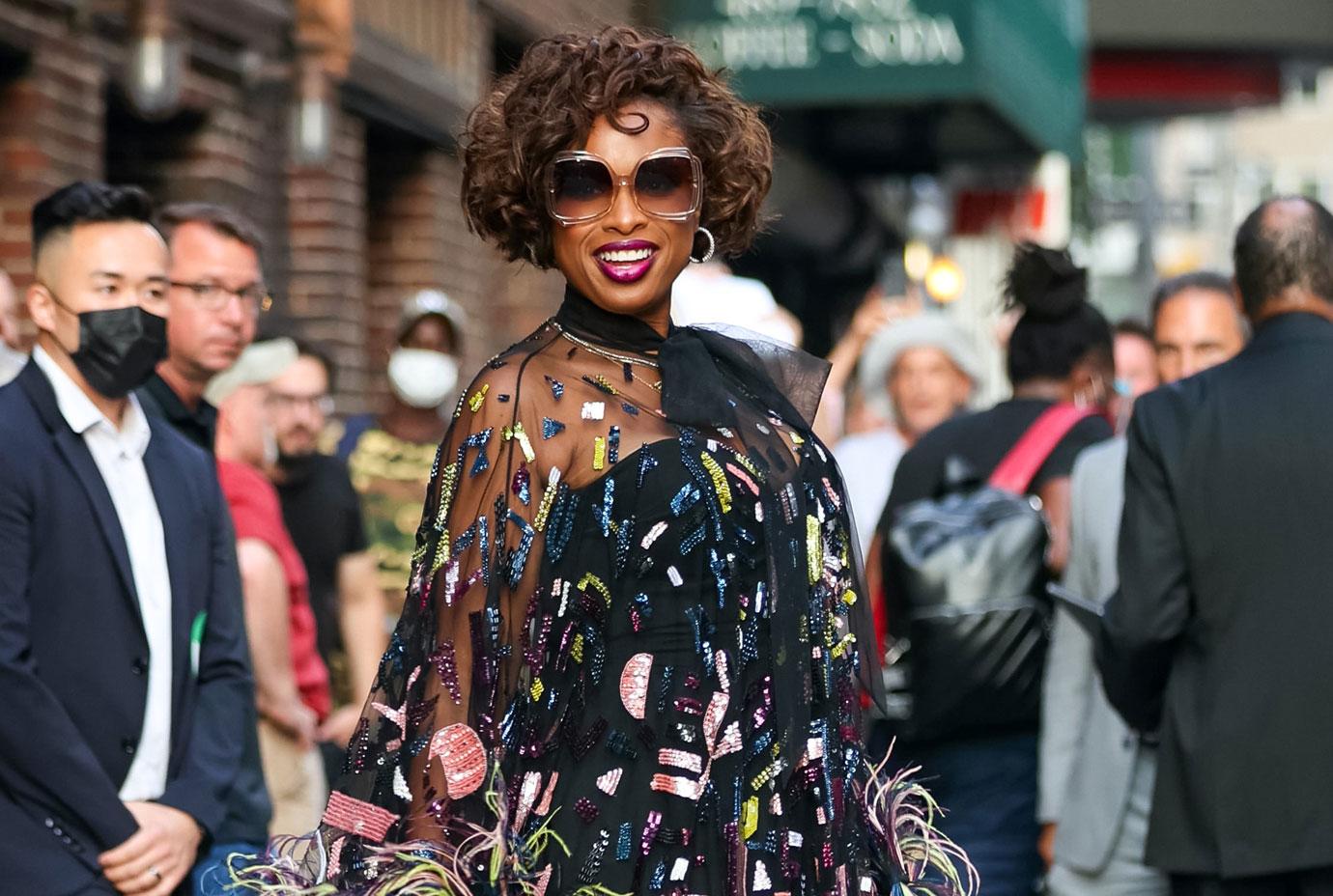 All smiles here! Hudson also added a pair of sunglasses and hoop earrings to her outfit.
The brunette beauty was in town to promote her latest movie, Respect, which is about Aretha Franklin.
"Catch me tonight on @colbertlateshow ! 🎙," she wrote on Instagram.
Of course, people loved her chic ensemble. One person wrote, "You look beautiful 🙌❤️❤️," while another added, "You look so cute mamas 🥺."
Article continues below advertisement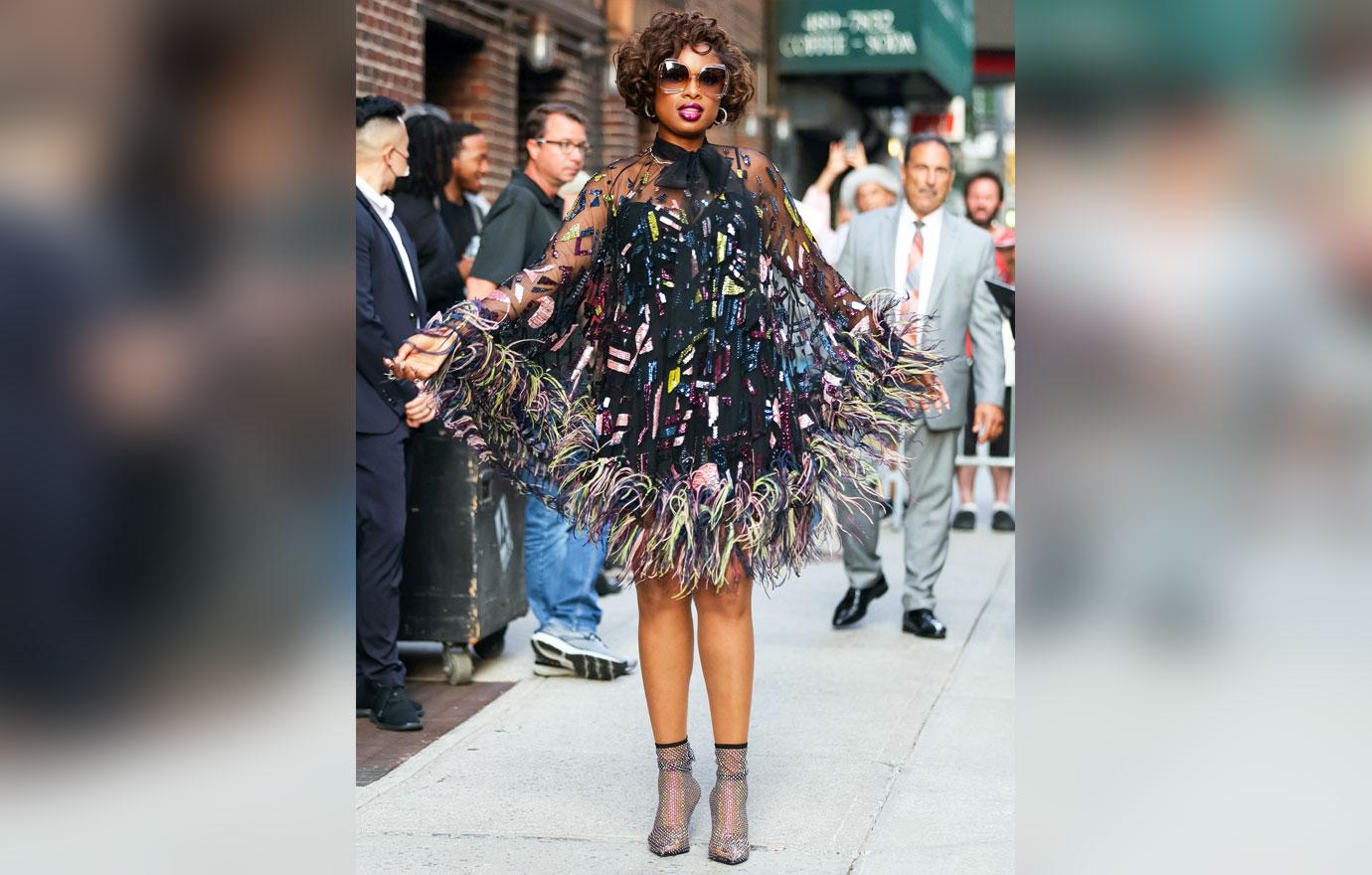 "It's finally here !!! @respectmovie hits theaters today! I am so proud of this film and the entire cast and crew. This was truly a labor of love for The Queen of Soul, and we are all so excited to share it with you. #RespectMovie," she captioned some shots from the movie on social media.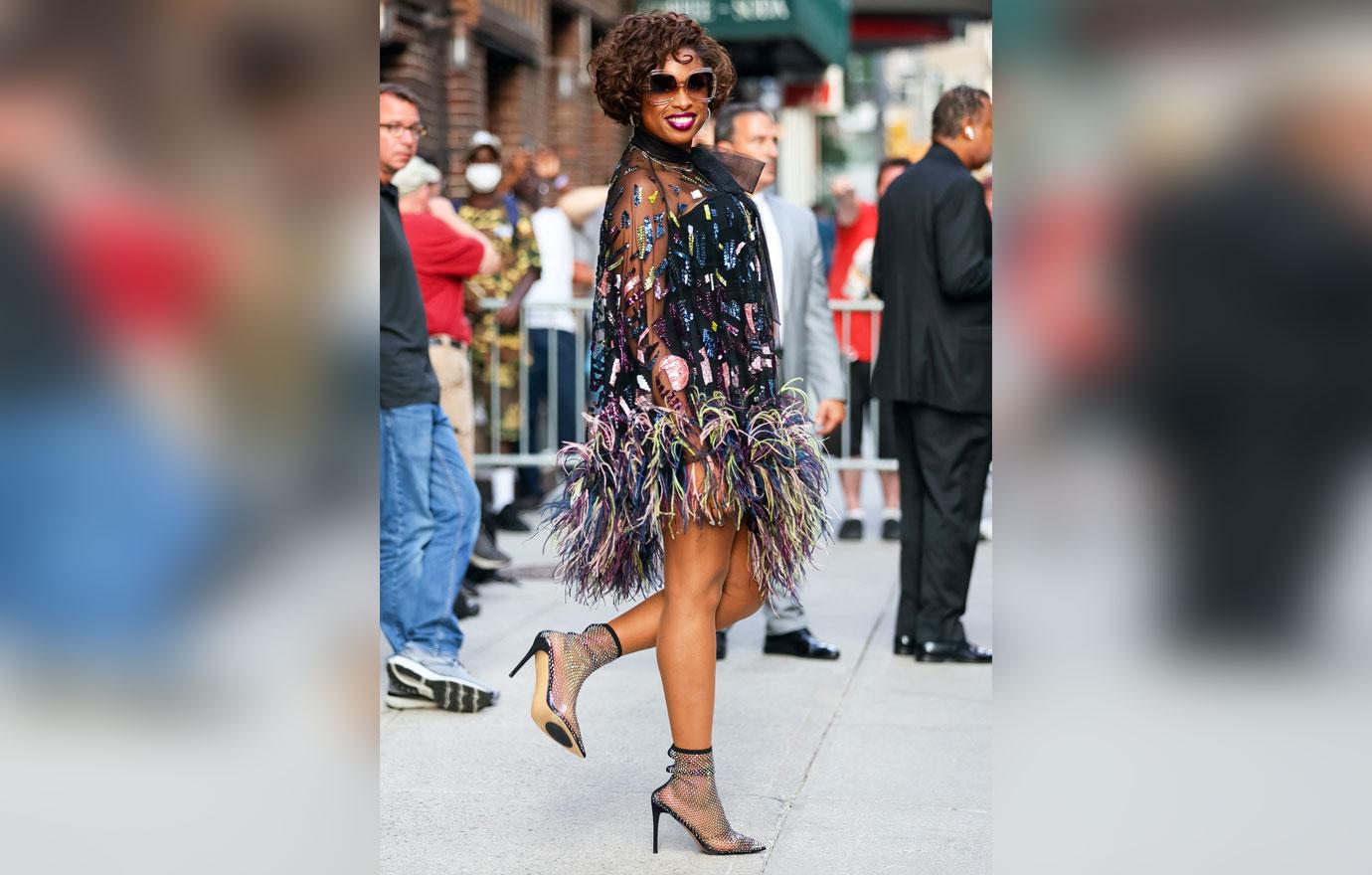 It's a full circle moment for Hudson, as she auditioned for American Idol by singing Franklin's song, "Share Your Love With Me."
"I come this far by faith ! 'Baby, baby sweet baby, since you been gone' was my American Idol tour performance song, which was also an Aretha Franklin song! This day has so many meaning for me! There's nothing more filling and rewarding then to see your dreams become a reality! Look what God can do, If u only believe #Respect out today! #Arethafranklin thank u for entrusting me and believing in me #queenofsoularethafranklin #Arethafranklin," she shared.
Article continues below advertisement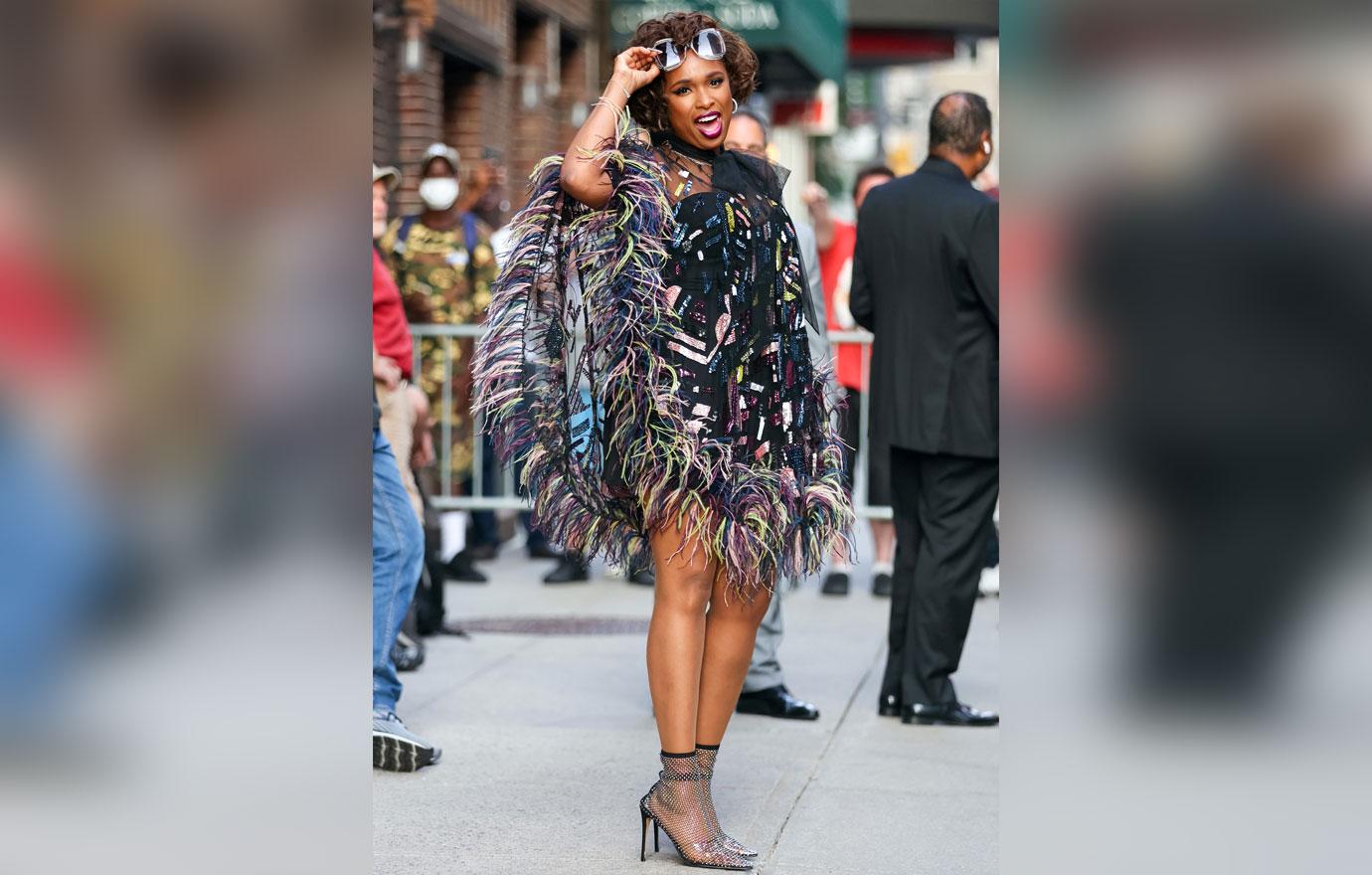 Franklin wanted Hudson to play her in the film, which was released on Friday, August 13.
"This is beyond singing and acting," she said . "I think she saw something in me ... I would not have been able to go as deep as I did to tell the story in an honest way without my own life experiences. So, I think she saw that in me, as well as everything else as far as being an actress and a singer."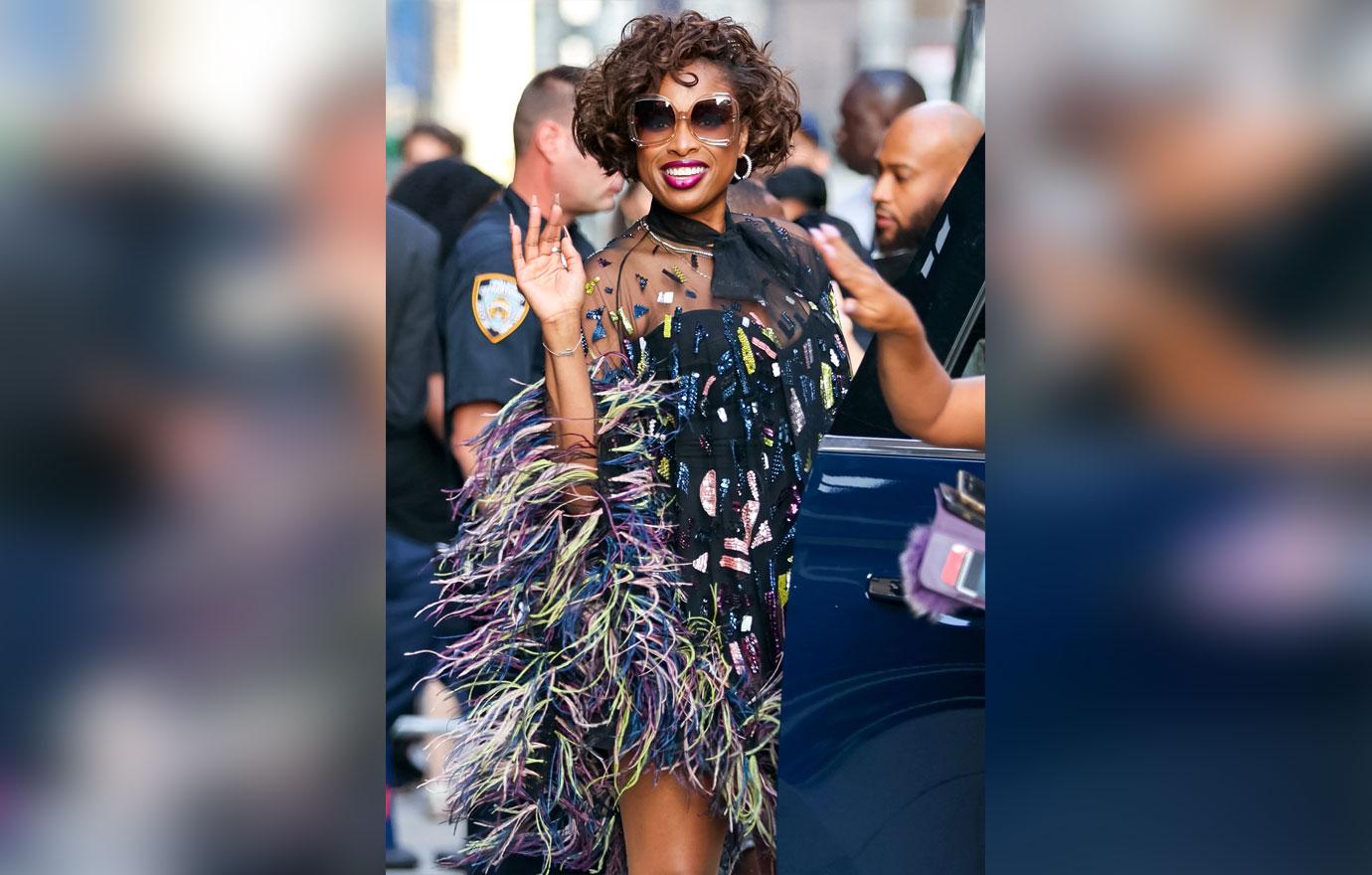 "The biggest challenge in that was being able to conform to how women existed during that time," she said of her role. "I take up space in a room, and I'm very expressive and vocal. [But I had to remember], 'I'm not Jennifer right now. I'm Aretha, in the '60s, where women didn't have a voice as much as we do today."