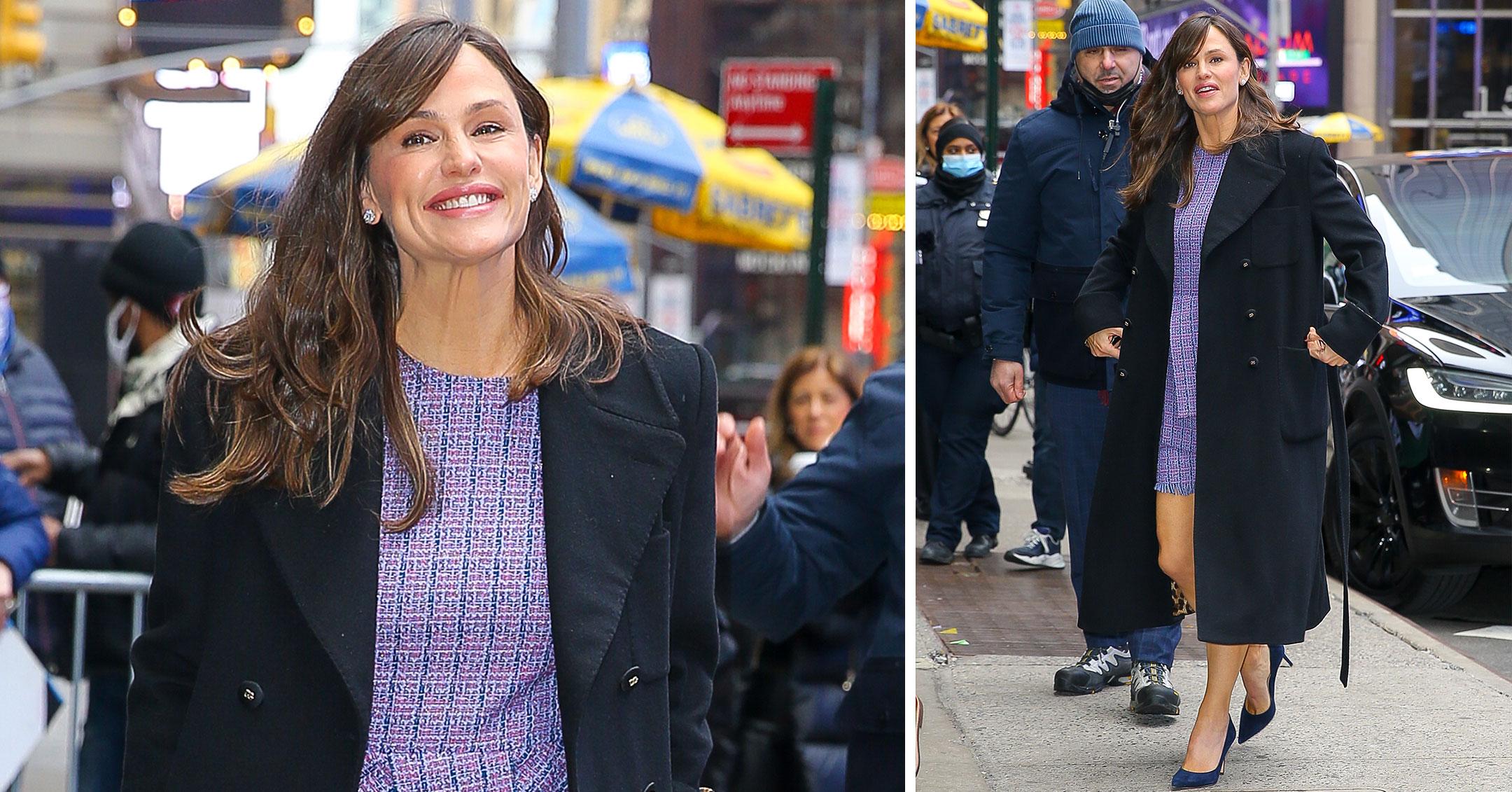 Jennifer Garner Stops Traffic In A Purple Tweed Minidress & Navy Heels: Photos!
Just radiant! On March 1, Jennifer Garner caught everyone's attention as she made her way to the Good Morning America studio in New York City.
The actress has been busy promoting her new sci-fi Netflix movie The Adam Project, which she stars in alongside Ryan Reynolds, Zoe Saldana and Mark Ruffalo.
Scroll down to see the star out in the Big Apple.
Article continues below advertisement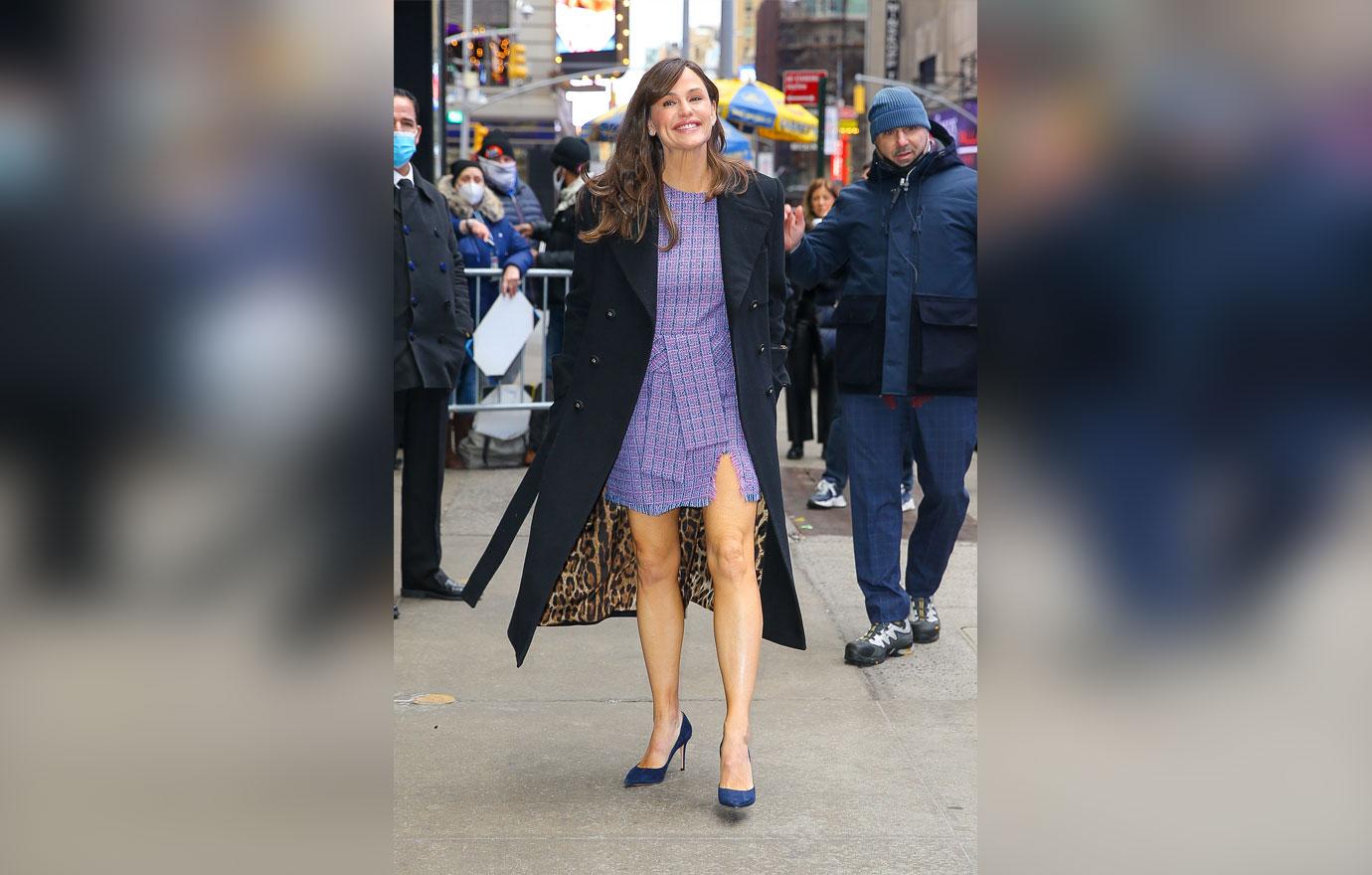 The mom-of-three flashed her signature smile at fans and the photographers. For the occasion, she wore a purple tweed minidress, blue suede heels and a black peacoat that had a leopard print lining.
When it comes to everyday life, the Golden Globe winner sticks to minimal makeup and comfy clothes so that her children see her true self. "I don't want my kids or people to only see the actor version of me that is perfectly made up by brilliant artists and think that's how I look," she explained. "I want to look normal and I want to normalize looking normal. I always have felt really strongly about that. And then if I'm dressed up, I like that my kids are like, 'Woo, look at my mom!'"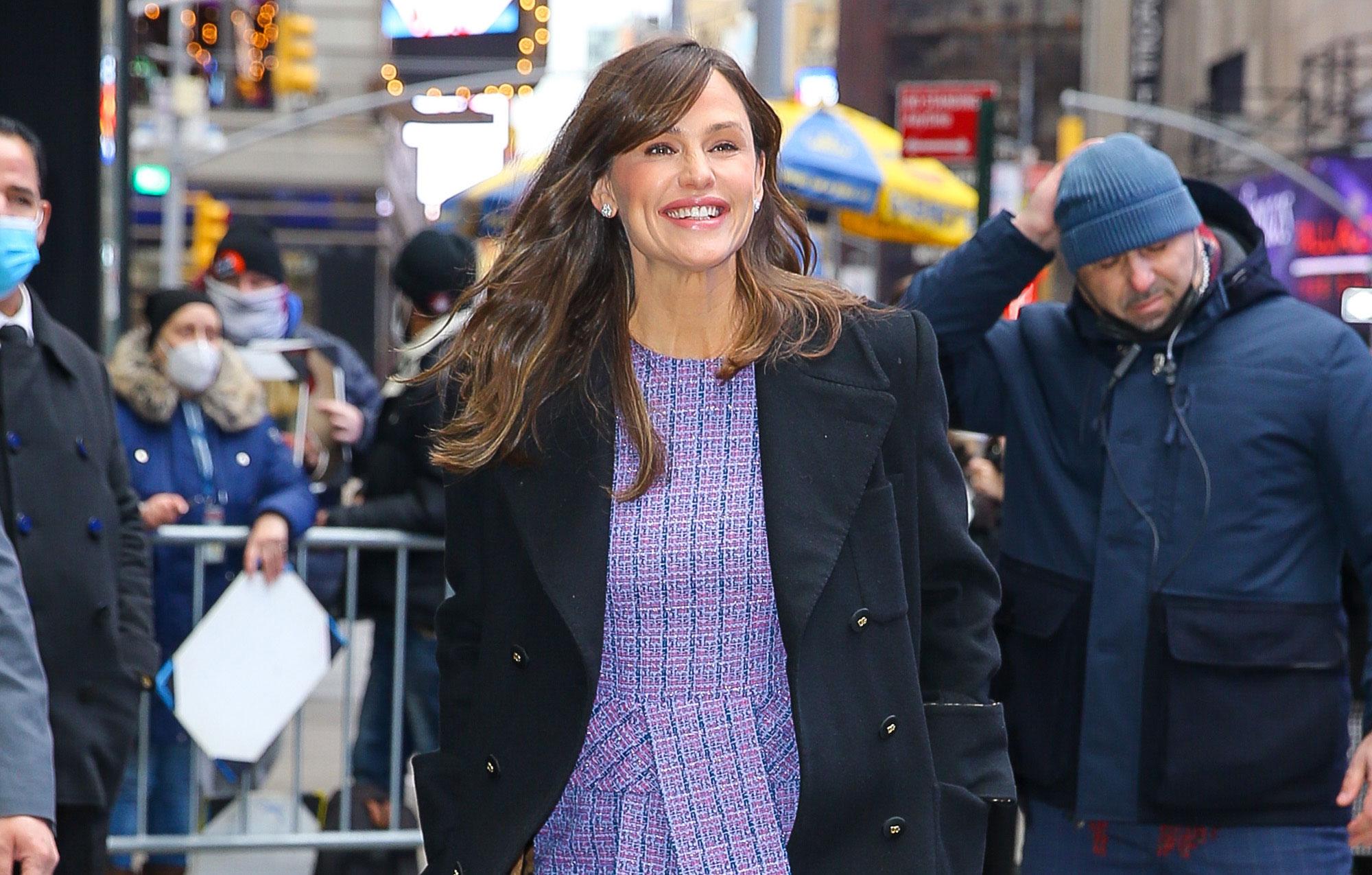 In the Netflix film, she and Ruffalo — who worked together on 13 Going on 30 — play spouses. Their past chemistry only heightened their performance on the screen.
"We feel like the history of Matt and Jenna and all the sweet love that people give 13 Going on 30 really adds to the feeling of the movie," she shared.
Article continues below advertisement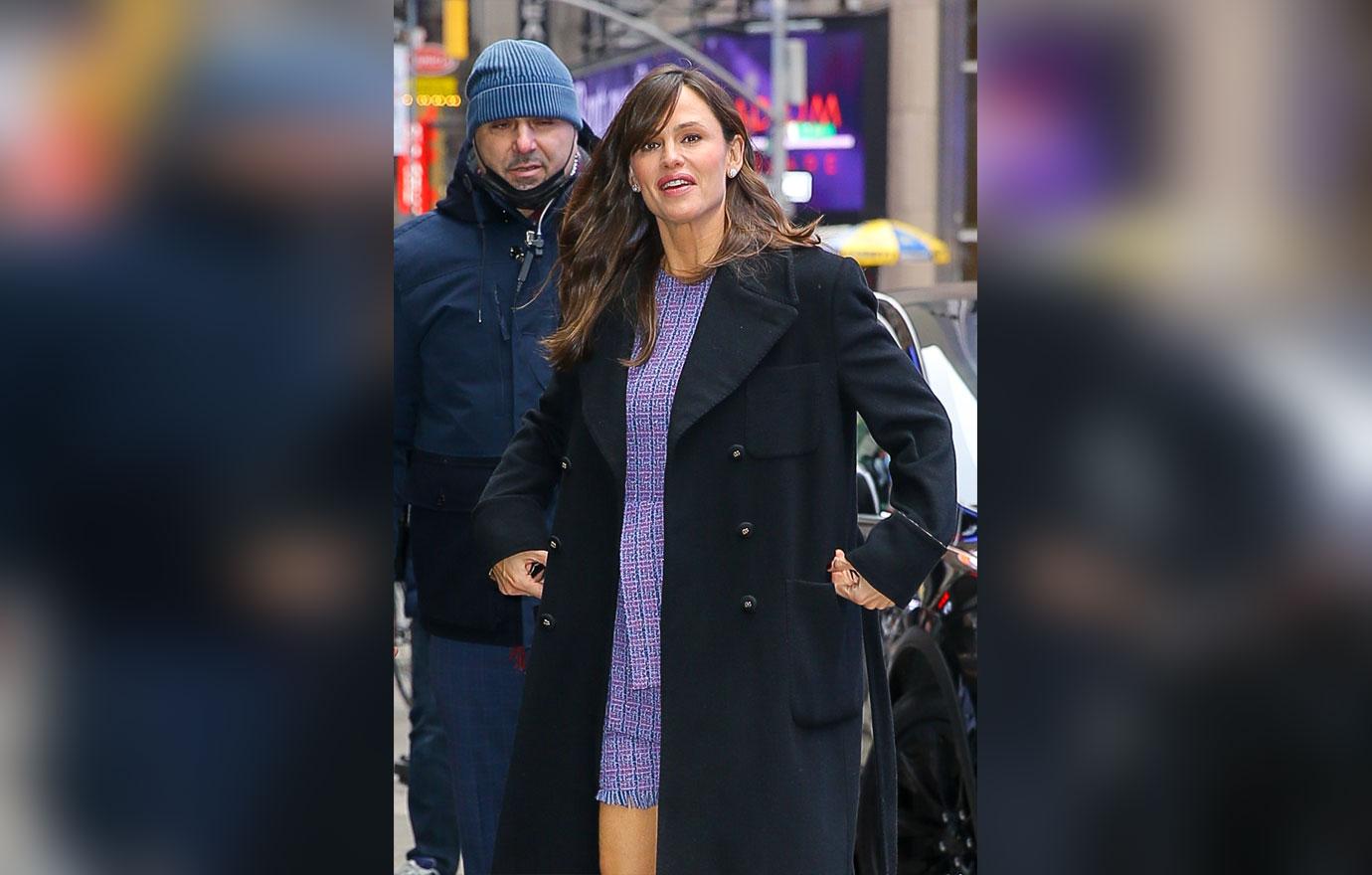 Reuniting as costars after almost two decades was a heartwarming experienece for the pair.
"We did 13 Going on 30, went on and had lives, families, and kids and all kinds of other stuff, and came back," Ruffalo said to Entertainment Tonight. "And it's like, 'Wow. what a journey we've taken,' and here we are."
On GMA, Garner joked, "We won't go another 18 years, for sure," she predicted of their next joint project. "I mean, I'll just haunt you. You have to hire me for something."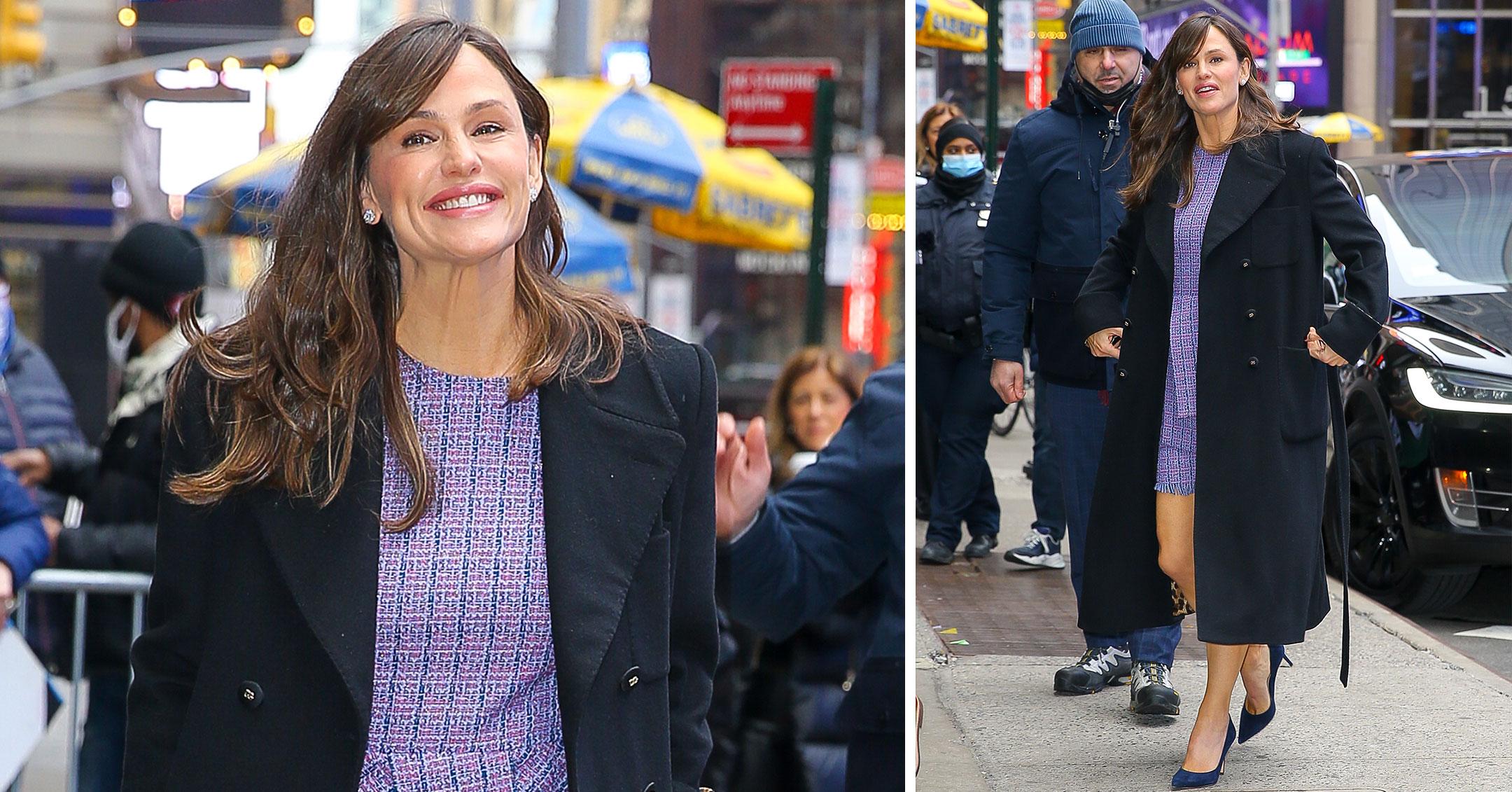 The Elektra star wrote on social media that she "can't wait" for fans to see their latest film, which starts streaming on March 11. "I love every frame of this movie and every one of these people," she captioned a cast photo.