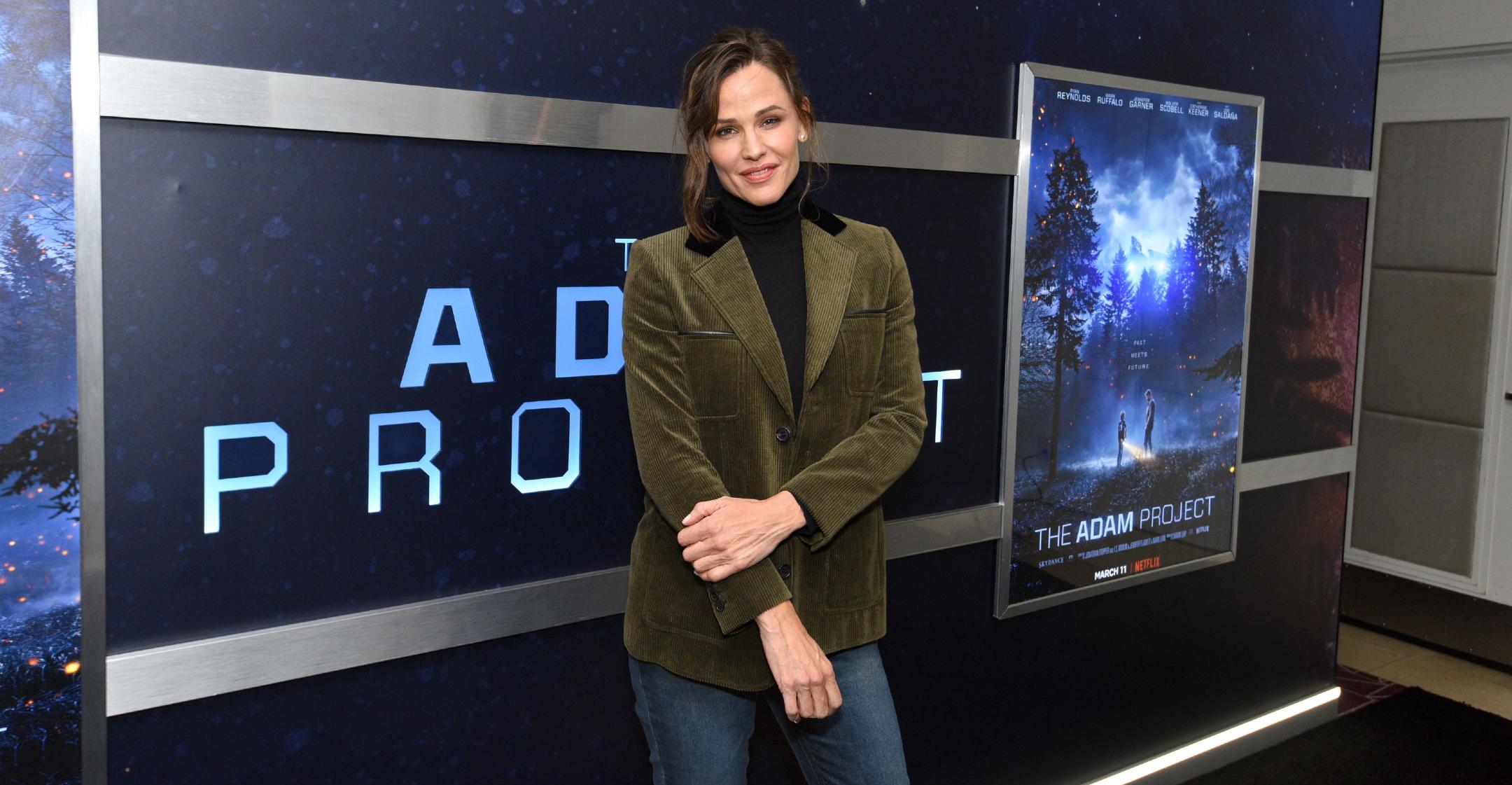 Jennifer Garner Stays Warm In A Corduroy Blazer & Black Knee-High Boots While At A Screening Of Her Upcoming Netflix Movie — Pics
She's ready for the cold!
On February 15, Jennifer Garner looked winter chic while attending a special screening of her sci-fi movie The Adam Project. The star was accompanied at the Beverly Hills event by a few of her costars, including Ryan Reynolds and Walker Scobell.
Scroll down to see the actress' cute outfit.
Article continues below advertisement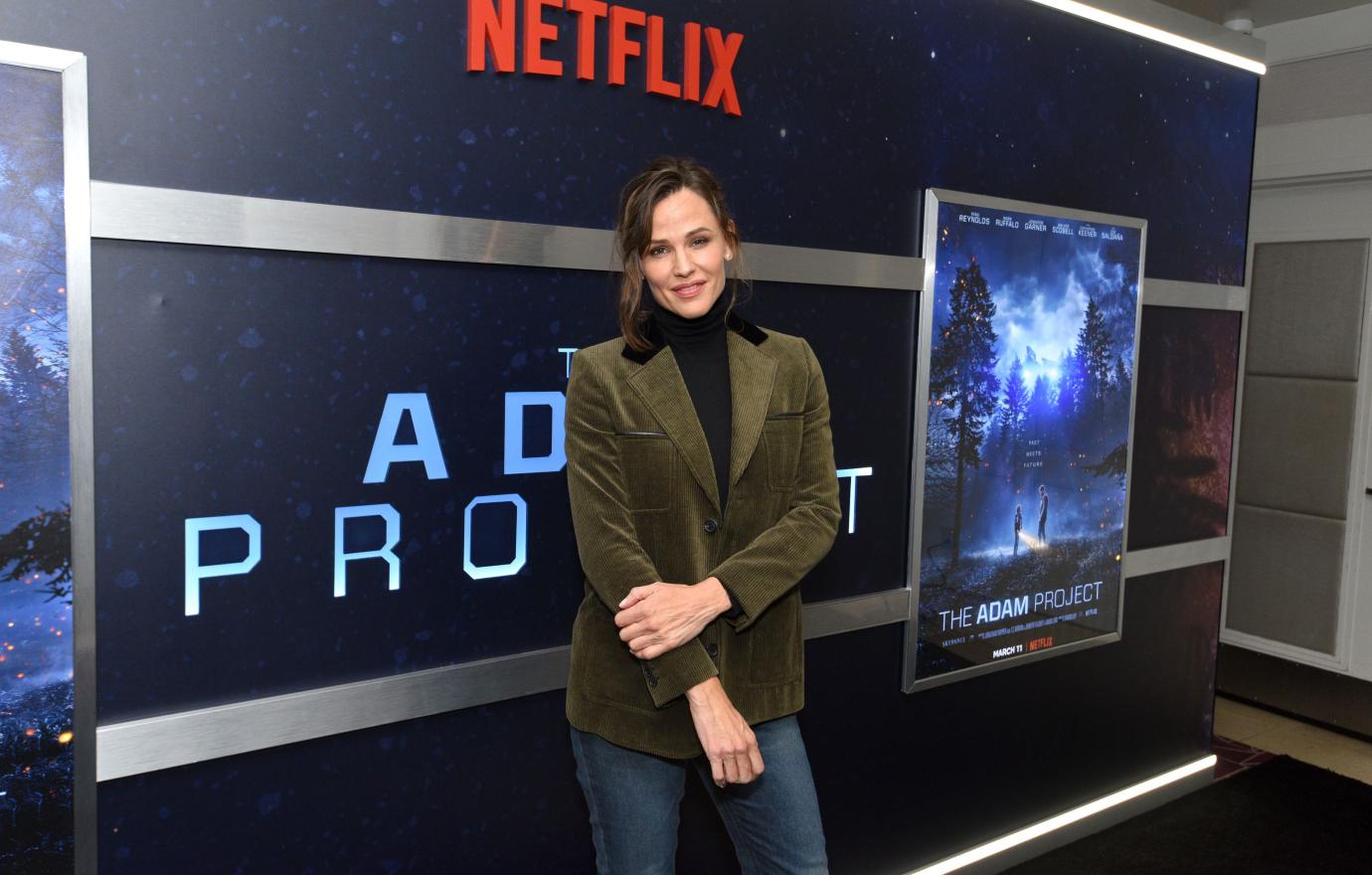 The mom-of-three stepped out in a black turtleneck sweater and jeans, which she topped off with an olive green corduroy blazer that featured black lapels. She also wore a pair of black knee-high boots.
Garner had her hair tied back but left out a few front pieces.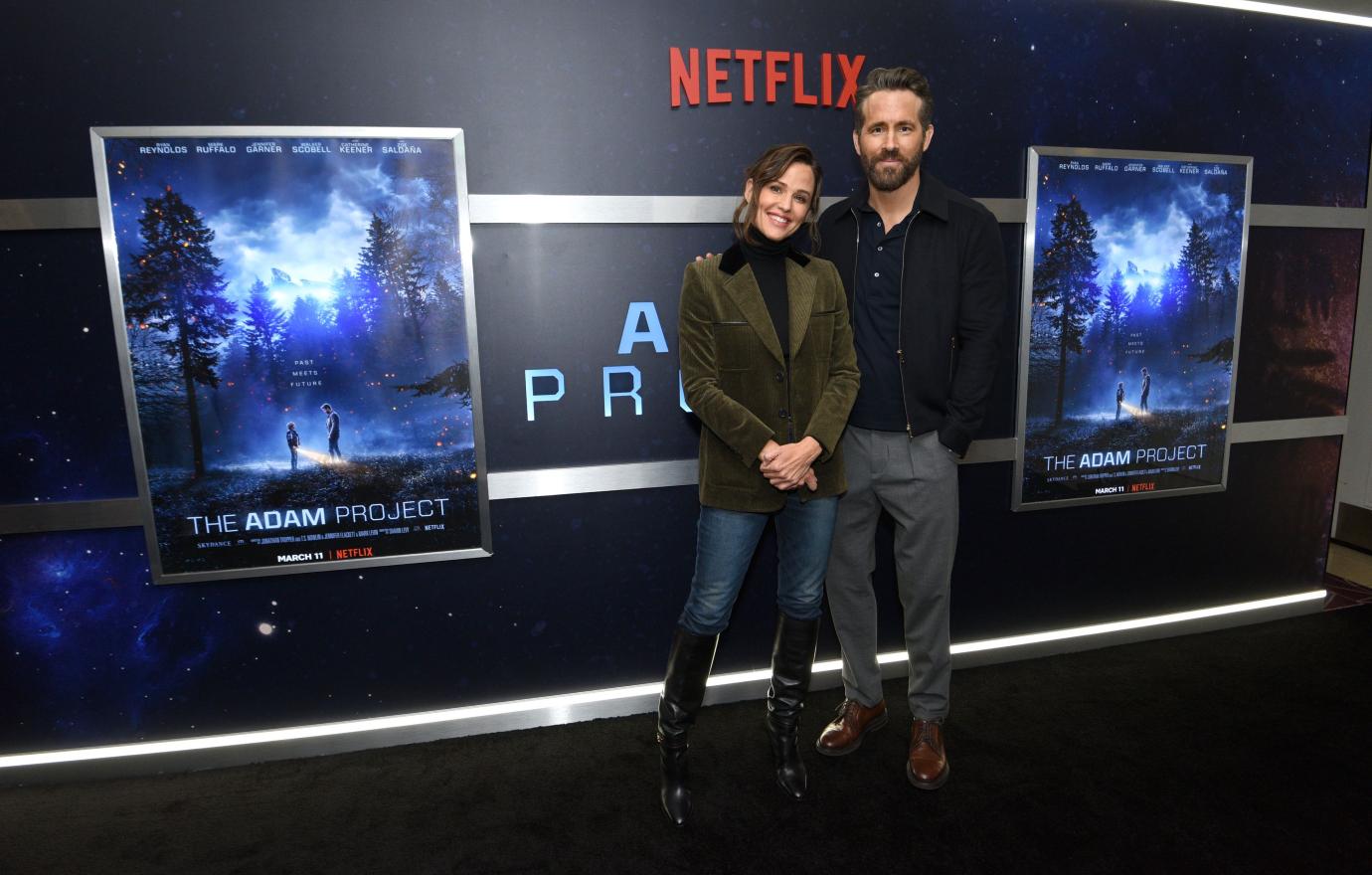 The Alias star was all smiles next to Reynolds, who oddly enough, actually plays her son in the sci-fi film! While Walker Scobell plays the younger version of his character, he goes back in time in hopes of confronting his dead father (Mark Ruffalo).
The Aviation Gin founder posted photos from the event on his Instagram page, captioning a pic of the pair, "True story: everybody feels thirty percent better standing next to @jennifer.garner."
Article continues below advertisement
The Deadpool star told Vanity Fair that he could relate to his character.
"I have this thought about life, which is that we tell ourselves stories. So you have this central character who has told himself a story about his own father that isn't necessarily true. I know that I've done that in my life," he admitted. "I've told myself stories to justify things about my father and my complicated relationship I had with him before he passed. Reconciling that is really difficult."
The dad-of-three also revealed that the movie was a hit with the audience.
"Well, that was incredible. Thank you everyone who came out for the sneak [peek] of #TheAdamProject," he wrote. "The film comes out on @netflix March 11th."
Chrissy Teigen, John Legend and Keegan-Michael Key also attended the screening.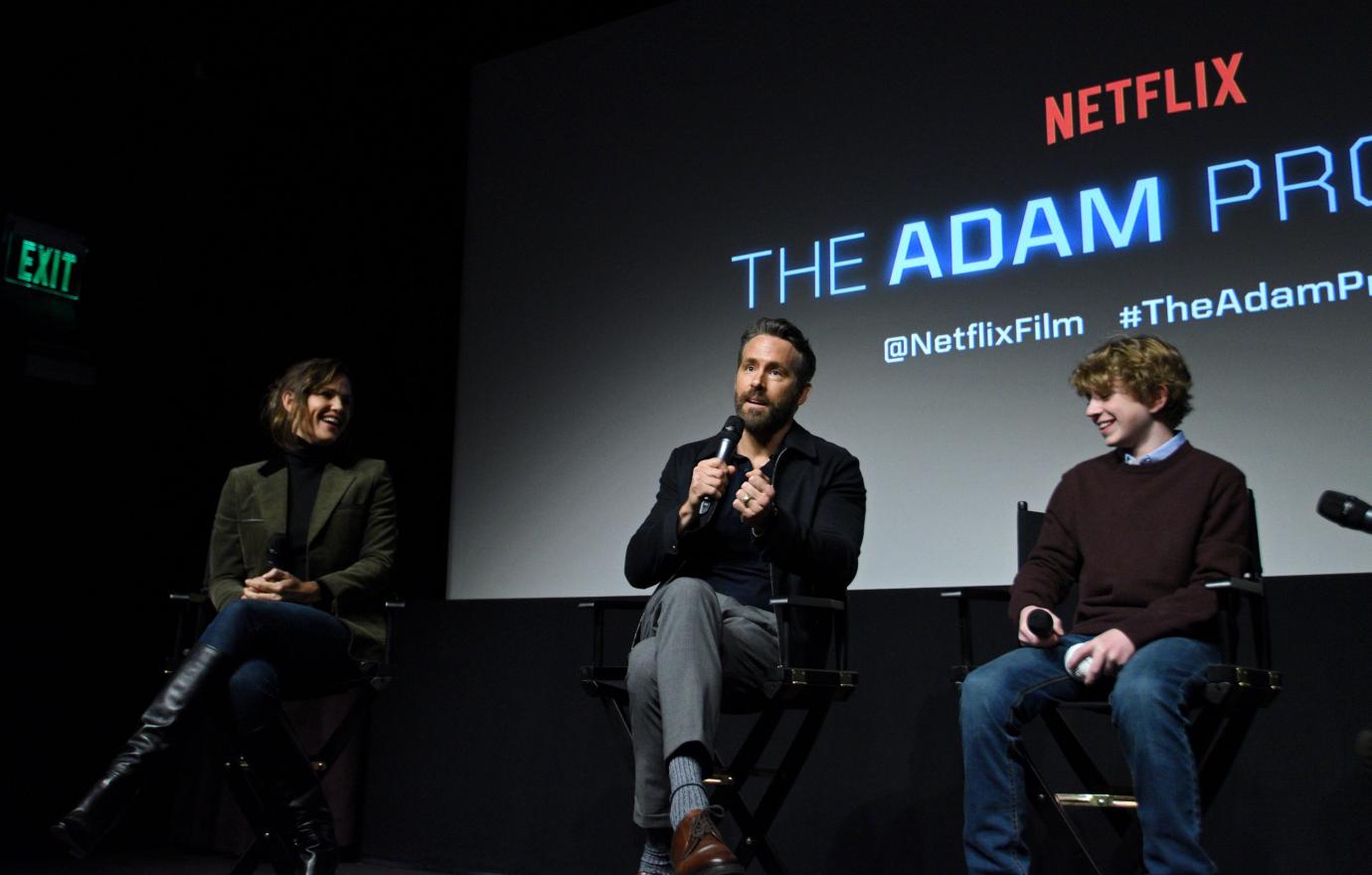 After the viewing, Garner and the rest of the cast sat down to chat about their movie and answer questions.
Though the two didn't take any photos together, Garner was thrilled to reunite with Ruffalo, her 13 Going on 30 costar. "It was wonderful. We were playing a married couple and we just had this instant comfort and obviously there's just such a connection and a warmth," she gushed to Good Morning America. "It was actually a really beautiful experience to revisit that relationship."