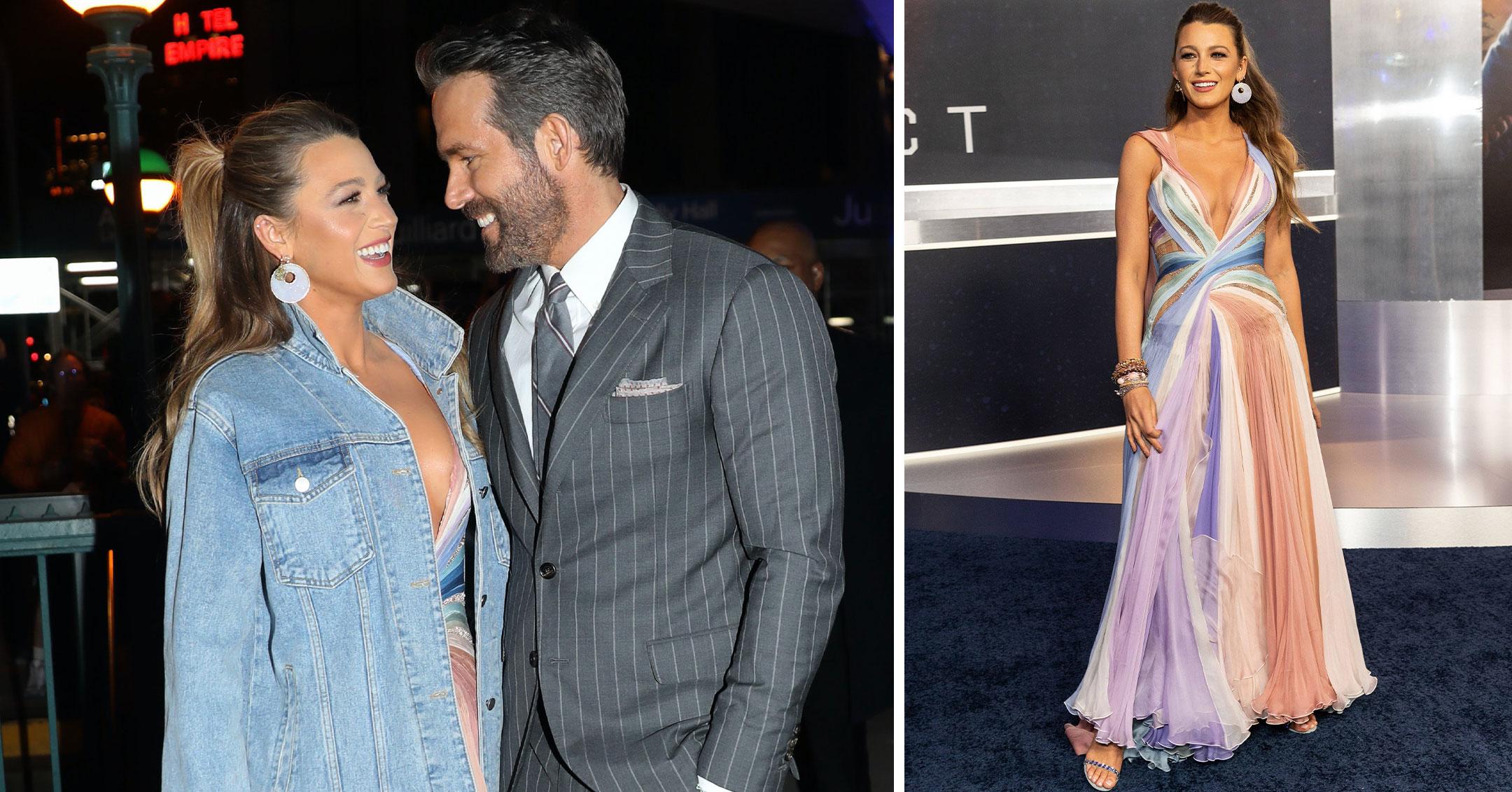 Blake Lively Dazzles In A Pastel Gown & Oversized Denim Jacket At The Premiere Of Ryan Reynolds' New Flick — Pics!
A Big Apple beauty! On February 28, Blake Lively accompanied husband Ryan Reynolds to the premiere of his latest flick The Adam Project, and to no one's surprise, the Gossip Girl alum stole the show with her colorful gown.
Check out the actress' spring look below.
Article continues below advertisement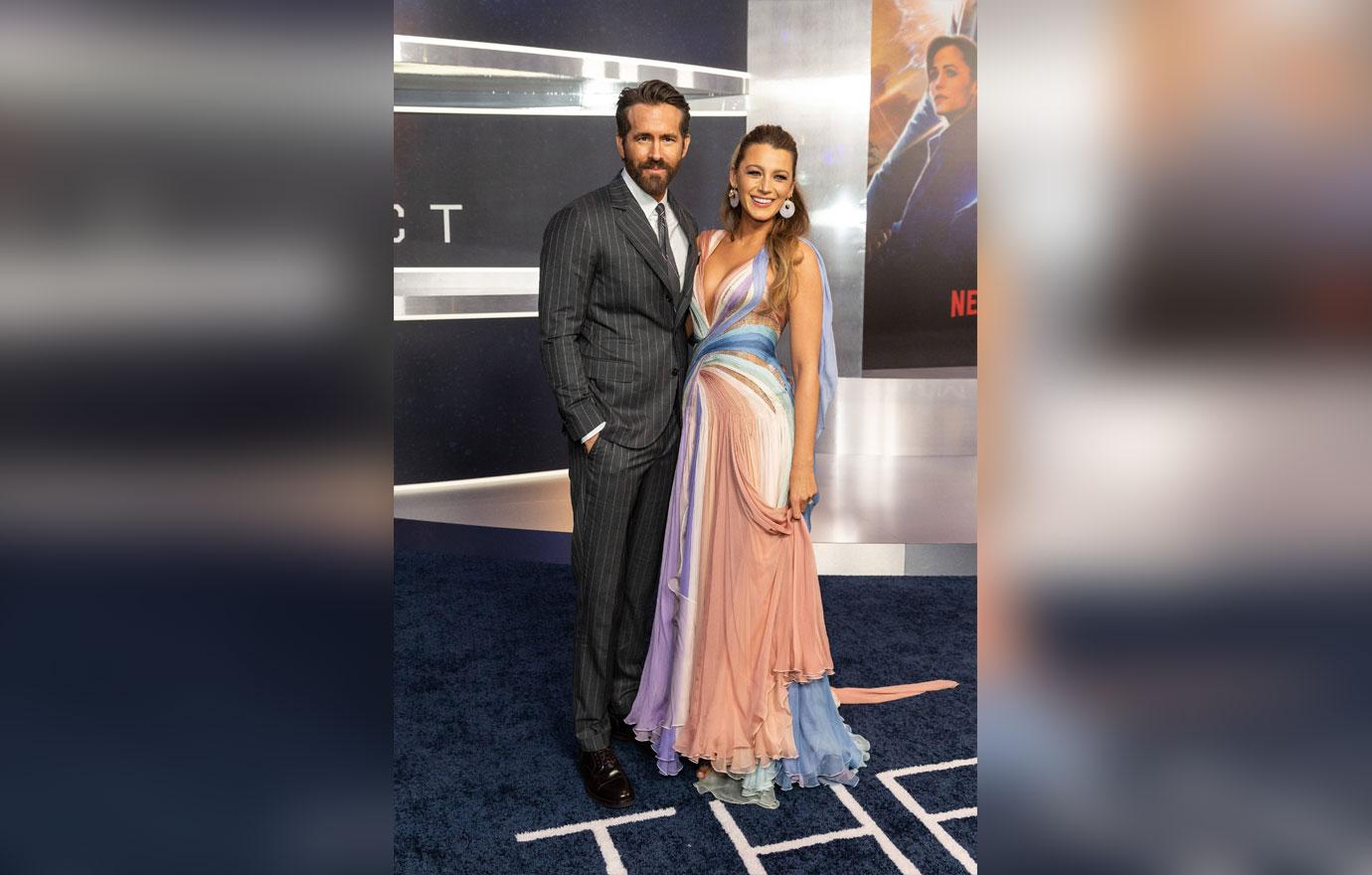 The dad-of-three looked dapper in a charcoal pinstripe suit, matching tie and a white shirt, while his wife wore a Versace pastel gown that had a layered ruffled hem, thigh-high slit and draping over the shoulders. Lively added white circular earrings, a stack of bracelets and pastel ankle-strap heels to complete the flawless ensemble.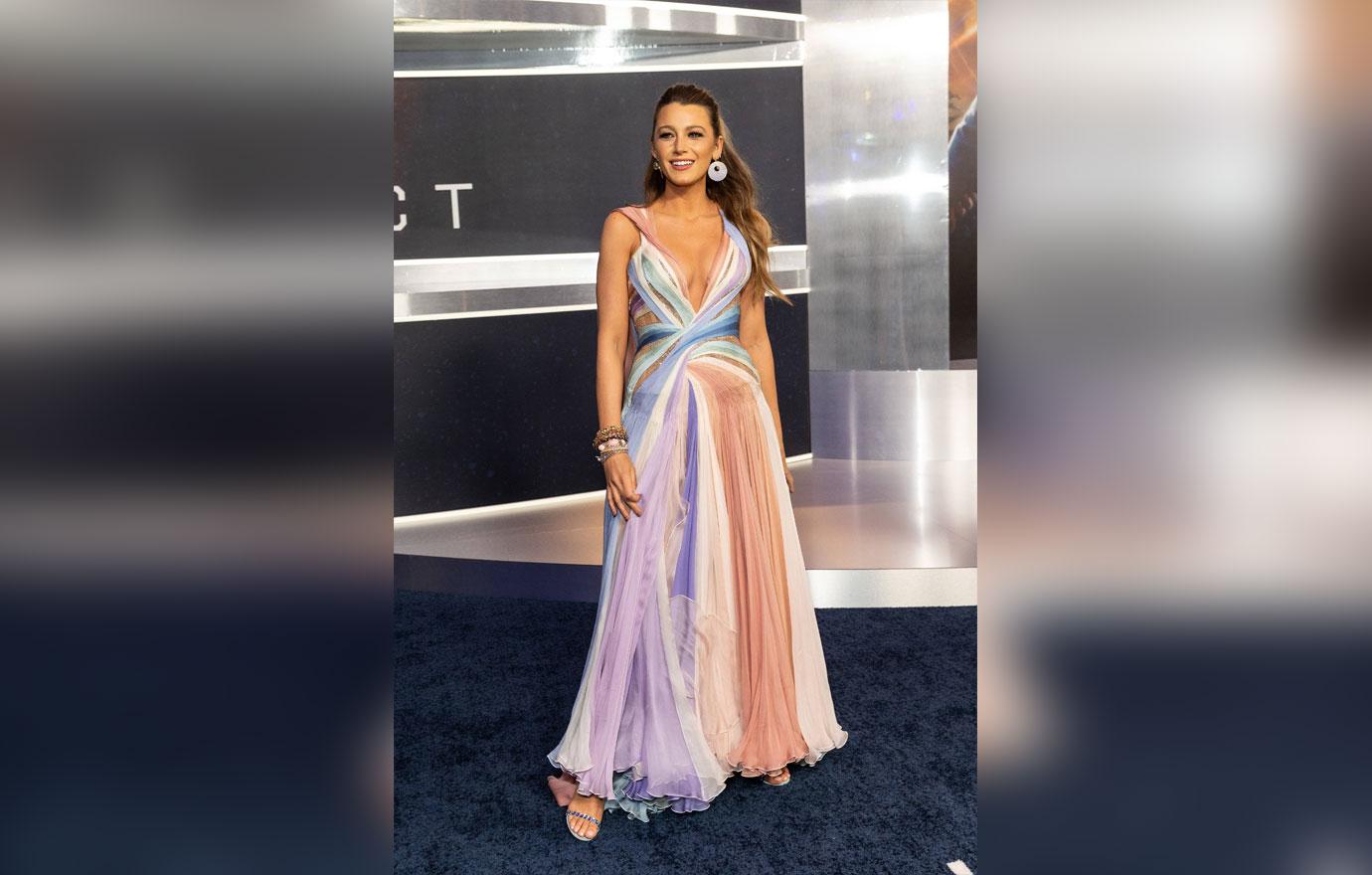 Lively and her fabulous sense of style have been the talk of town lately, as she wowed with all of her outfits during New York Fashion Week last month. "I like not wearing pajamas," she quipped to E! News of getting dolled up every night. "Anything is a level up from that."
Article continues below advertisement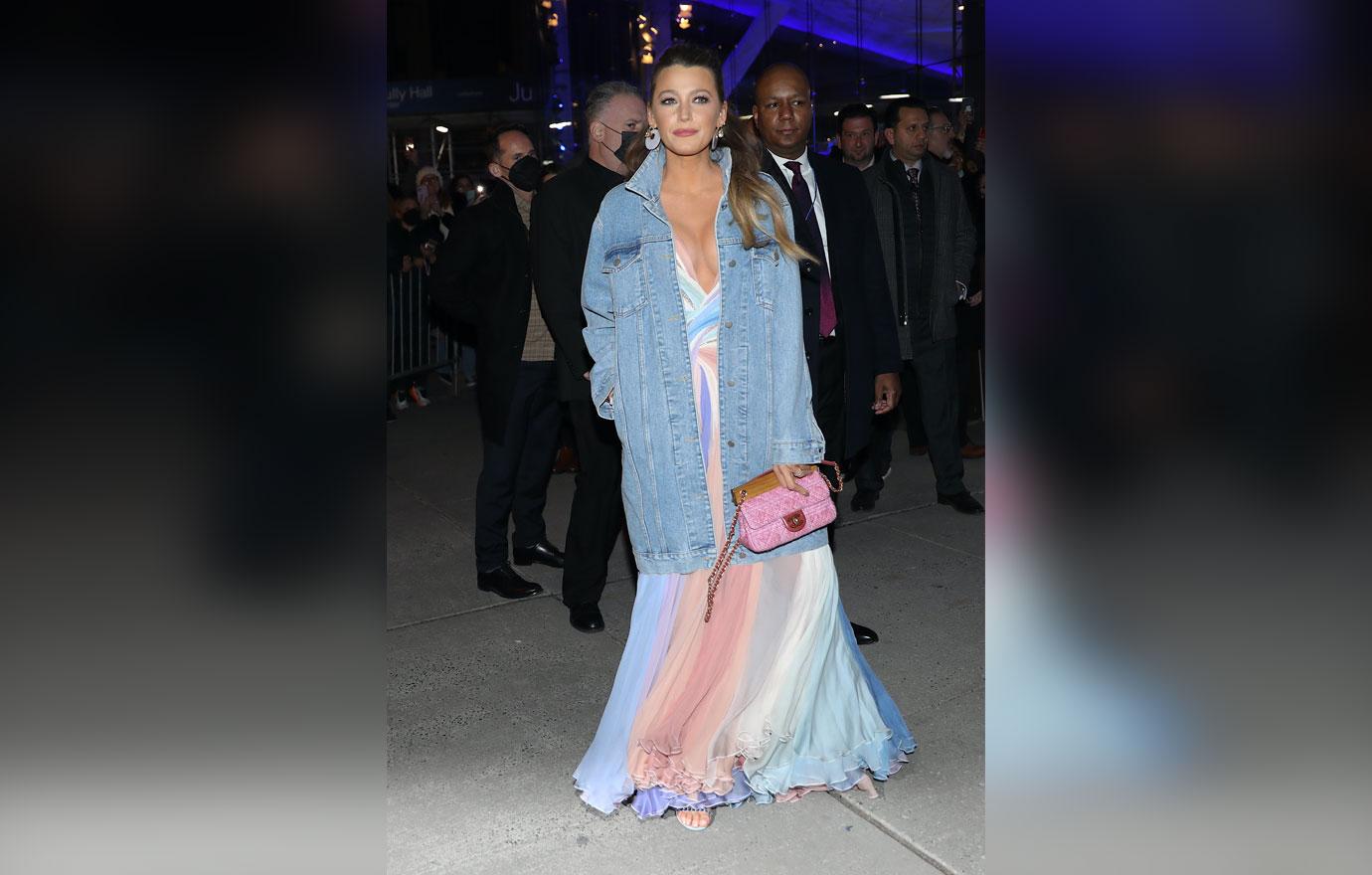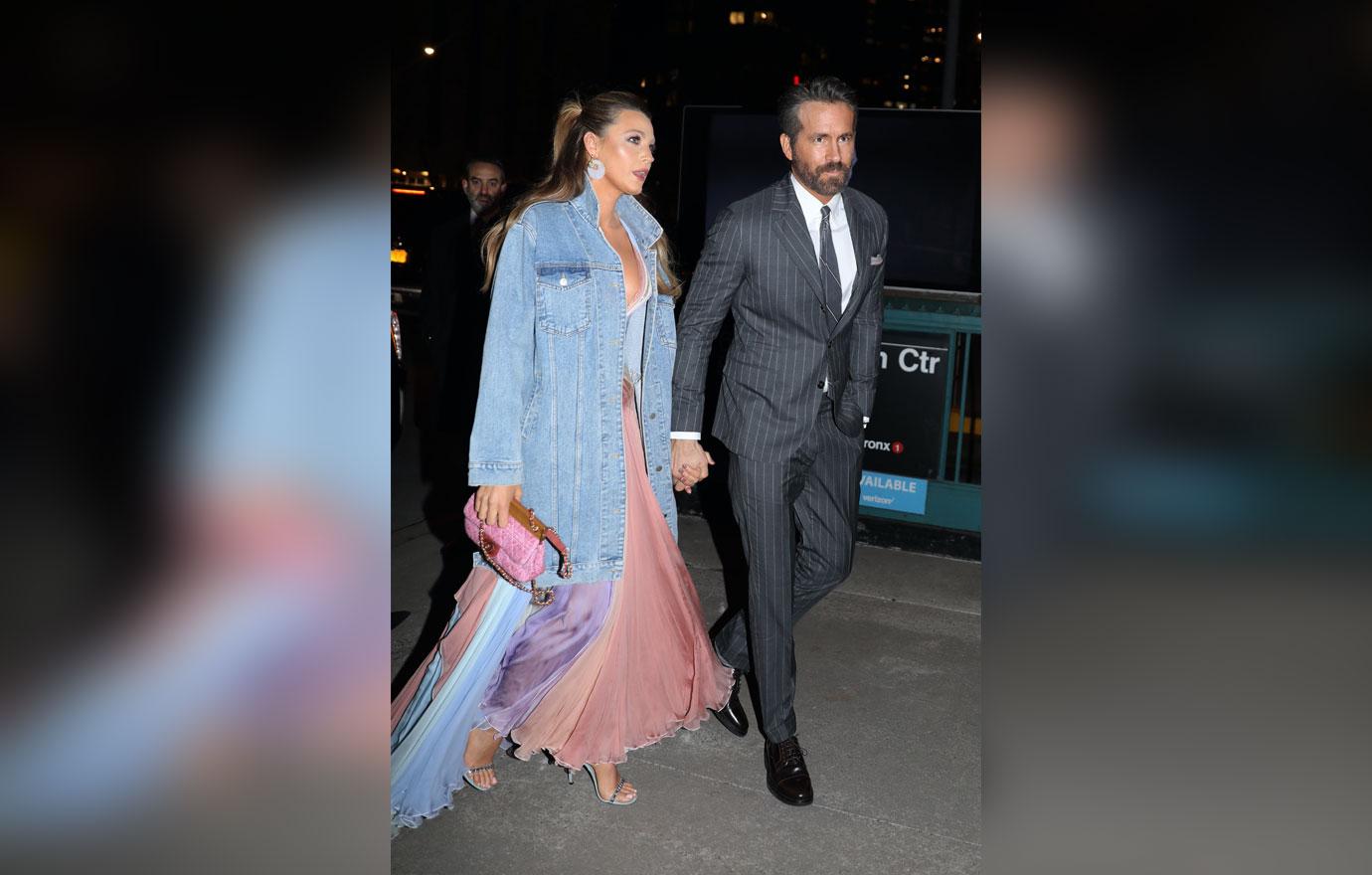 Also at the premiere were a few of Reynolds' costars, such as Jennifer Garner and Zoe Saldana.
Though you'd never be able to tell, the Deadpool actor revealed that going to Hollywood events can put his anxiety into overdrive. "When I would go out on, like, Letterman, back in the day, I was nervous," he told CBS News. "But I remember I'd be standing backstage before the curtain would open, and I would think to myself, 'I'm gonna die. I'm literally gonna die here. The curtain's gonna open and I'm just gonna be, I'm just gonna be a symphony of vomit,' just, like, something horrible's gonna happen."
It looks like having his leading lady by his side helped calm the Aviation Gin founder's nerves, as the two shared a loving gaze as the cameras snapped away.
His new film doesn't debut on Netflix until March 11, but that hasn't stopped him from hyping it up. "The kid in me loves every second of this one. The adult does too, just needs glasses now to see it," he joked of the flick.