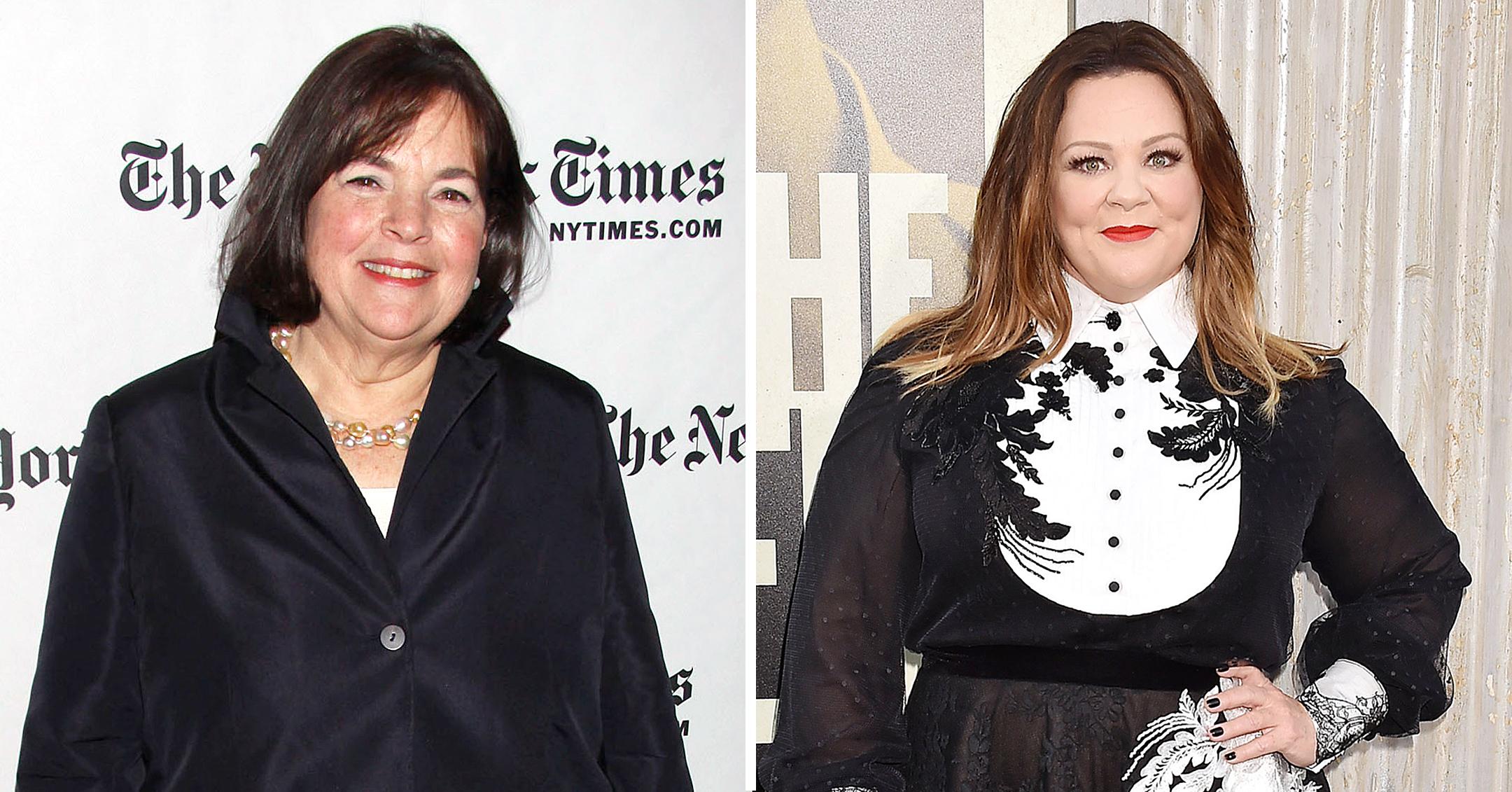 Cheers! Dream Team Ina Garten & Melissa McCarthy Make Whiskey Sours And Chat The Day Away In New TV Special
Get ready for a star-studded happy hour! On March 26, Discovery+ will premiere Cocktails and Tall Tales with Ina Garten and Melissa McCarthy — a TV special that entails exactly what you would think.
The two stars have only met virtually, but they struck up a quick friendship, and they'll now be whipping up drinks and having conversations for the world to see — and their respective husbands will join in on the fun as well!
Article continues below advertisement
"We have all been stuck home looking for new ways to make it through each day safely and when the opportunity to meet and maybe have a drink with Melissa was presented, I immediately cleared my schedule," the Barefoot Contessa star shared. "Melissa is a brilliant comedic talent who I have long admired and I think she and her husband Ben would make an excellent double-date couple for Jeffrey and myself."
Article continues below advertisement
In the special, Garten shows the actress how to make an oversized whiskey sour — a recipe that went viral last year. "If your wrists get tired you can just dunk your head in," she joked.

After making their drinks, the pair will discuss their careers, motherhood, what they've been up to for the past several months and more.
"The fact that Ben and I are having a double-date via Zoom, with our soon to be new best friends Ina and Jeffrey Garten seems like a wonderful fever dream," the Gilmore Girls alum said. "I mean, two of our daughter's first words were Ina and ganache… Seriously."

The dynamic duo's chemistry is evident, even though McCarthy filmed from Australia, while the Food Network star was in East Hampton, N.Y.
Article continues below advertisement
"We had so much fun shooting this that it didn't even feel like we were continents apart," Garten noted. "Jeffrey and I were big fans before, but now we cannot wait for our next double-date with Melissa and Ben!"
Article continues below advertisement
The chef hinted at their project in late January, when she told her Instagram followers that she was having drinks over Zoom with McCarthy. "Does anyone have a question they'd like me to ask her about acting/food/life?" she asked her fans.
"Ina Garten and Melissa McCarthy are two incredibly talented individuals with amazing passion, warmth and sense of humor, and Ina and Melissa together, even if only virtually, will surely entertain," shared Food Network President Courtney White. "Though current times wouldn't allow for these two icons to meet face-to-face, the conversation, quick wit and, of course, oversized cocktails will absolutely hold us all over until we can get these two into a kitchen together."