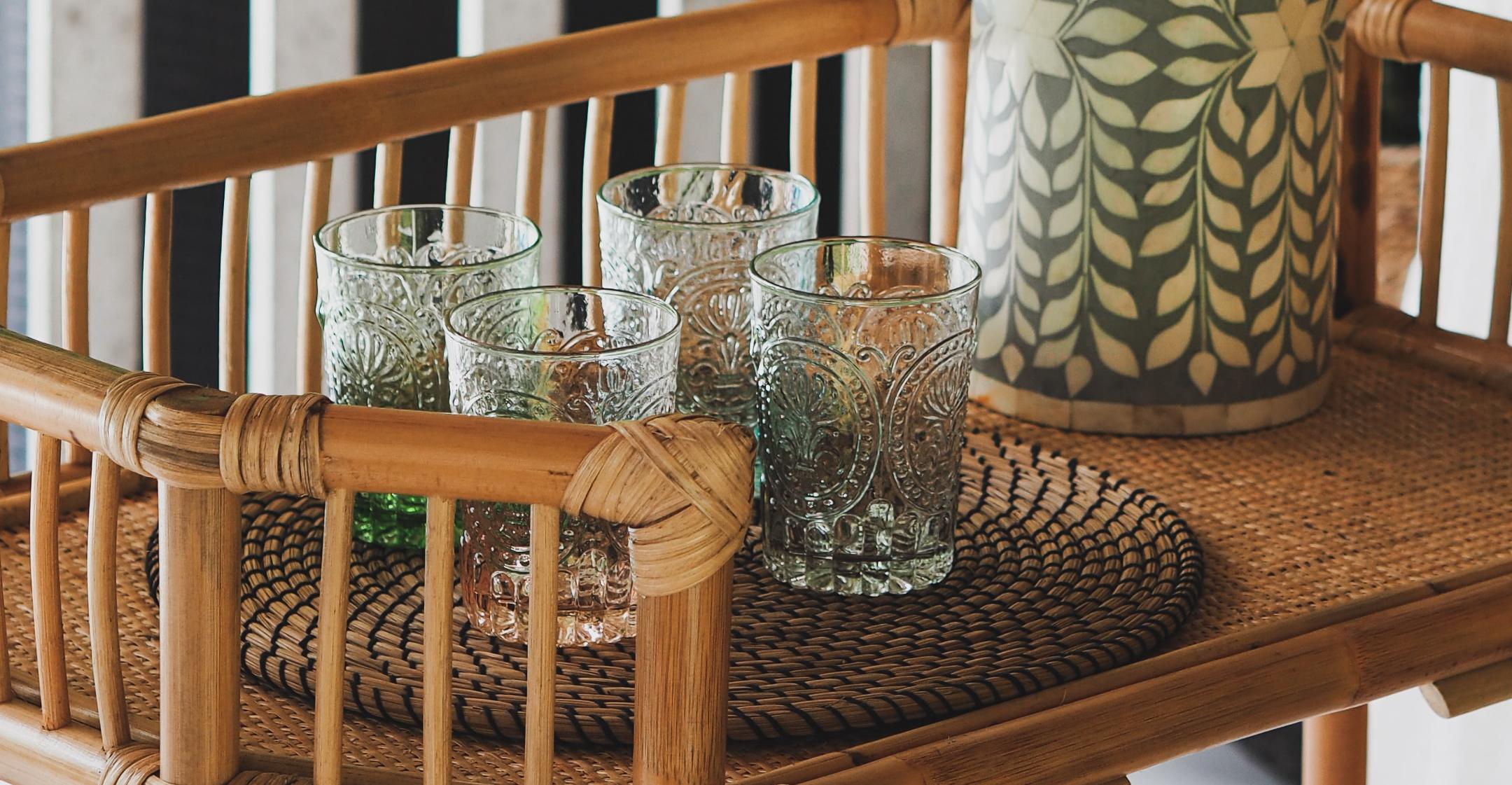 From Florals To Books: Here's How To Style A Bar Cart
If you love to entertain, a bar cart can be a must-have decor item to turn an otherwise empty corner into the life of the party. With the right styling, they can be a focal point in your room's design! Put your style on display and showcase your favorite spirits, glassware and home decor accessories with our creative bar cart styling ideas.
Article continues below advertisement
Add Florals
Add a welcome splash of color by including flowers, plants or succulents to the piece of furniture. Besides being a great addition to any vignettes you'll create, they're also a great way to add a seasonal element to your bar cart design. Consider fresh tulips for spring or dried wheat and pumpkins for fall.
Decorate With Colorful Books
Elevate your bar cart design with a stack of your favorite reads or decorative books from your favorite antique gallery. Stacking them to one side or using them as a base for your favorite decor piece or glass bottle is the way to go. If you're on the hunt for the perfect decorative hardcover, keep an eye out for books revolving around food or drink with a vintage flair in a cohesive color scheme.
Article continues below advertisement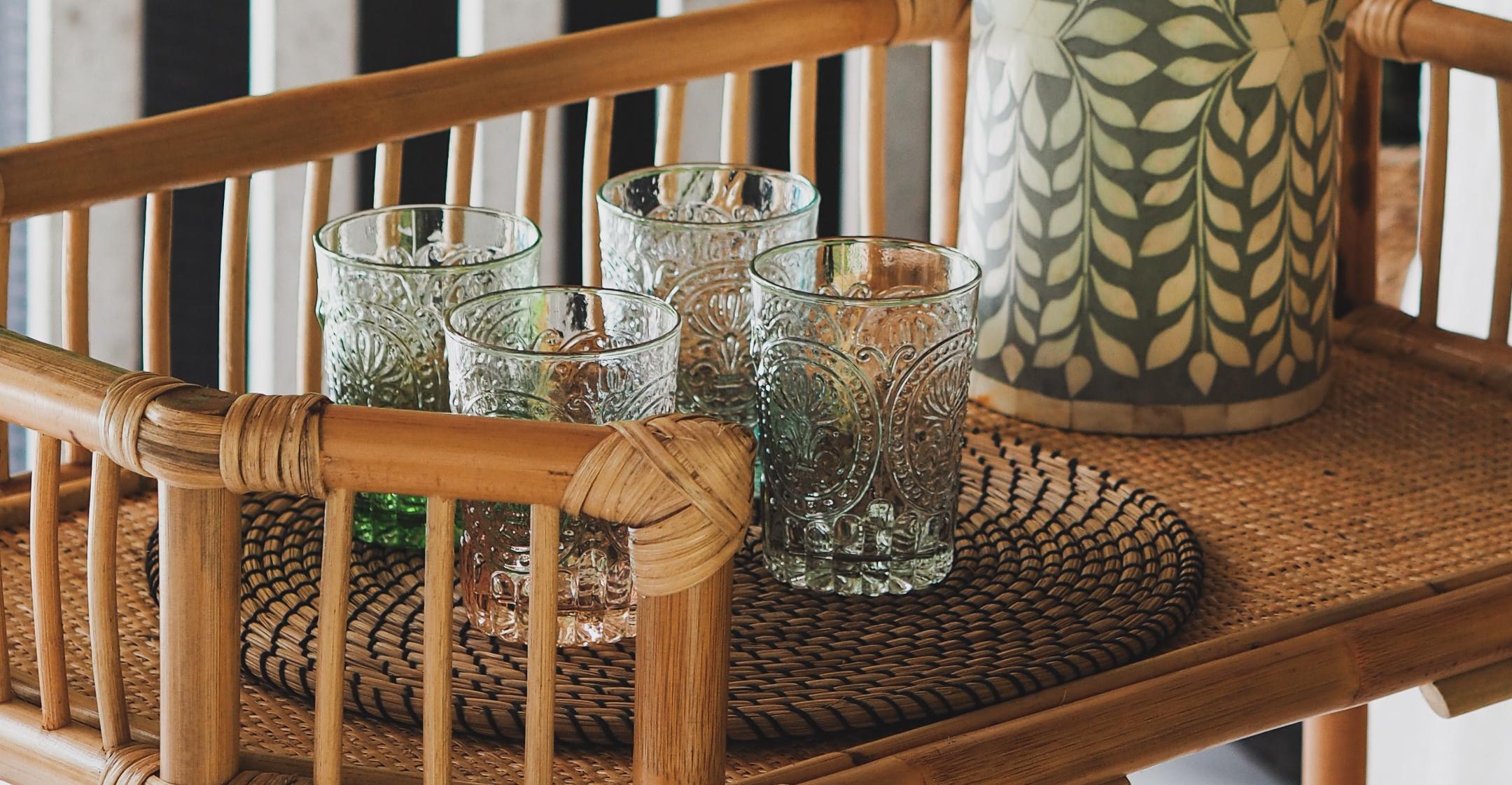 Find The Right Glassware
Your bar cart's design will be anchored by the barware you choose to display. Looking for a more modern, sleek look? Gold glassware or copper Moscow mule glasses can look perfect on the top shelf of a bar cart. If you want a more classic, affluent centerpiece, browse your local thrift store for vintage champagne saucers, goblets and glassware that will turn your bar cart into the centerpiece of your entertaining area.
Article continues below advertisement
Add In Seasonal Decorations
A bar cart can also be a great spot for your favorite seasonal decor pieces. Whether you use your bar cart for storing your favorite whiskey, wine, or treats, there's usually plenty of room to add seasonal decor. Decorate with leaves, dried florals and pumpkins for fall or use evergreen bows and string up a decorative pom-pom garland for winter. Tie your bar cart decor into the colors, prints and textures of your usual seasonal accessories for a cohesive look.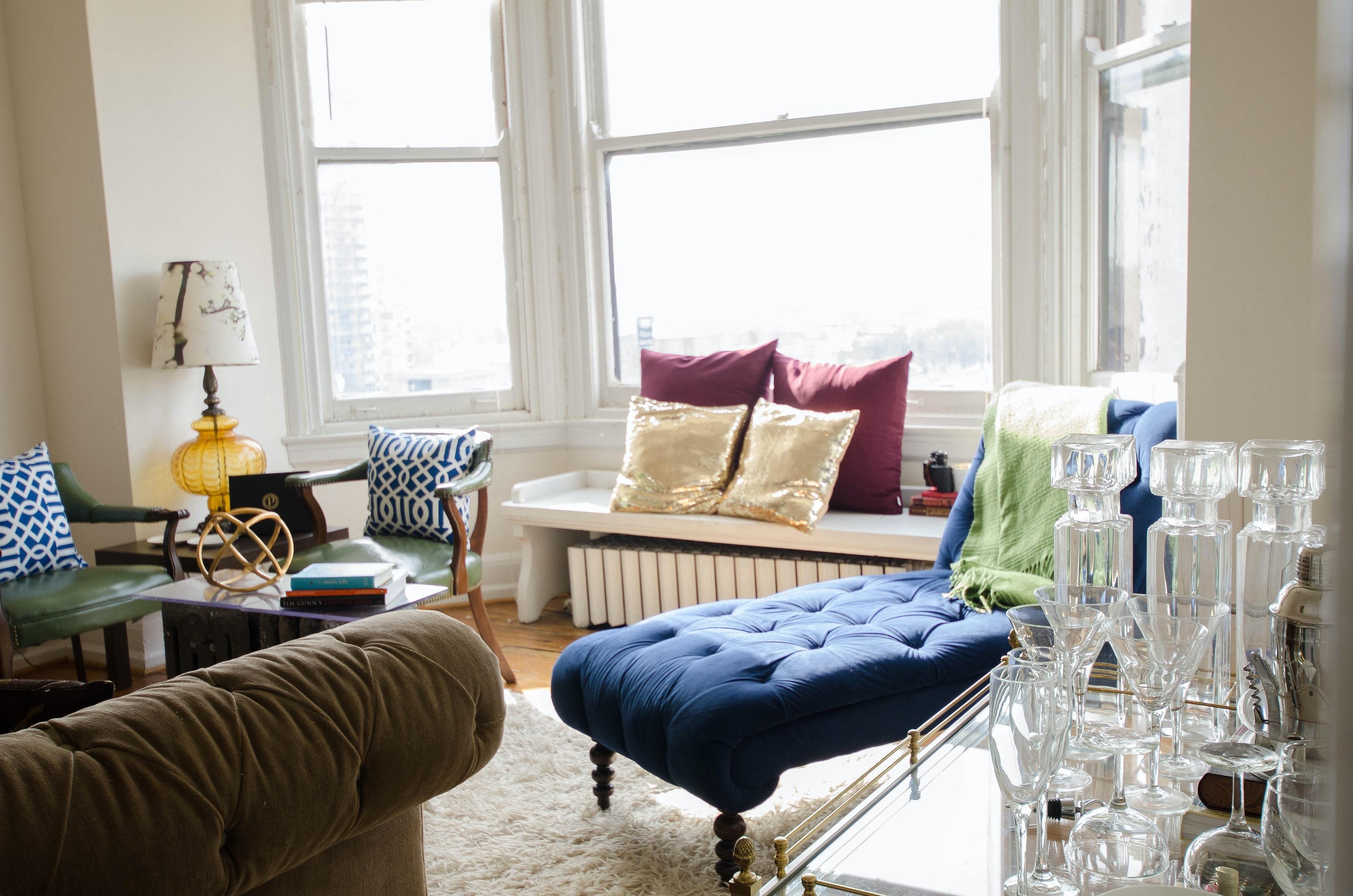 However you choose to decorate your bar cart, it's important to remember to keep things simple. You don't have to fill every surface with knick-knacks, accessories and superfluous decorations. With the right styling, your bar cart can be a functional storage solution for your favorite spirits, cocktail tools and glassware while still being a beautiful addition to your living or entertainment space.