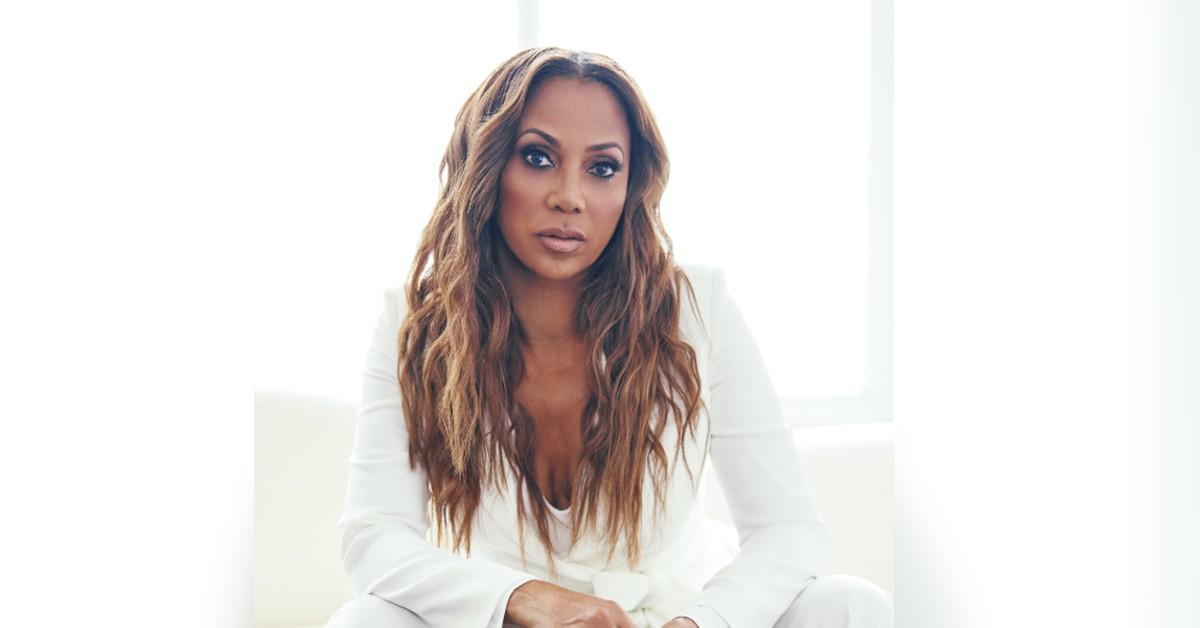 Exclusive: Holly Robinson Peete Reflects On How Far She's Come In Her Career: 'I'm Trying To Live In The Moment'
After making her first appearance on Sesame Street at six years old, Holly Robinson Peete started her career in Hollywood. From appearing on the TV series 21 Jump Street with Johnny Depp to For Your Love and Like Family, the actress has managed to stay booked and busy.
Article continues below advertisement
"Every year I look at my SAG card, and that makes me feel hella old, but it makes me realize, 'You've been doing this for a long time.' I'm trying to rebrand that in my mind. Instead of saying, 'Oh, you're older, you've been doing this forever,' it's more like, 'Oh my God, think of your experiences.' This made me want to start to write a memoir, and it made me say, 'You know what we have to celebrate?' This time here — we only get one lifetime here," the 58-year-old exclusively tells Morning Honey. "If you're lucky enough to still be in the game, it's a blessing."
"It does humble you," she adds. "But it also makes you say, 'I've paid my dues.' To still be in the game and have people care about what you're doing feels very good. I'm trying to live in the moment."
When the brunette beauty, who is married to Rodney Peete, first began her career, she had no idea where it would lead her. "The trajectory has been all over the place. I'm always telling that to my kids, too. I'm telling them you have to have too many irons in the fire and prepare yourself with different streams of income, you have to reinvent yourself and you don't just have to do one thing — you can do several things well, and you can always try new things," the singer, who shares twins Ryan Elizabeth Peete and Rodney Peete, Jr. and sons Robinson Peete and Roman Peete with Rodney, shares. "When you look at my career — from Sesame Street to 21 Jump Street, I've done a lot of different things. It's fun to go back and look at it all."
Article continues below advertisement
One of the coolest parts of Holly's job is meeting "so many people," which is part of the reason she decided to join Queens Court, which aired on Peacock on March 16.
The series focuses on Tamar Braxton, Evelyn Lozada and Nivea as they navigate life in their 40s. With the help of Holly and Rodney, the Queens meet 21 eligible men who want to date the trio.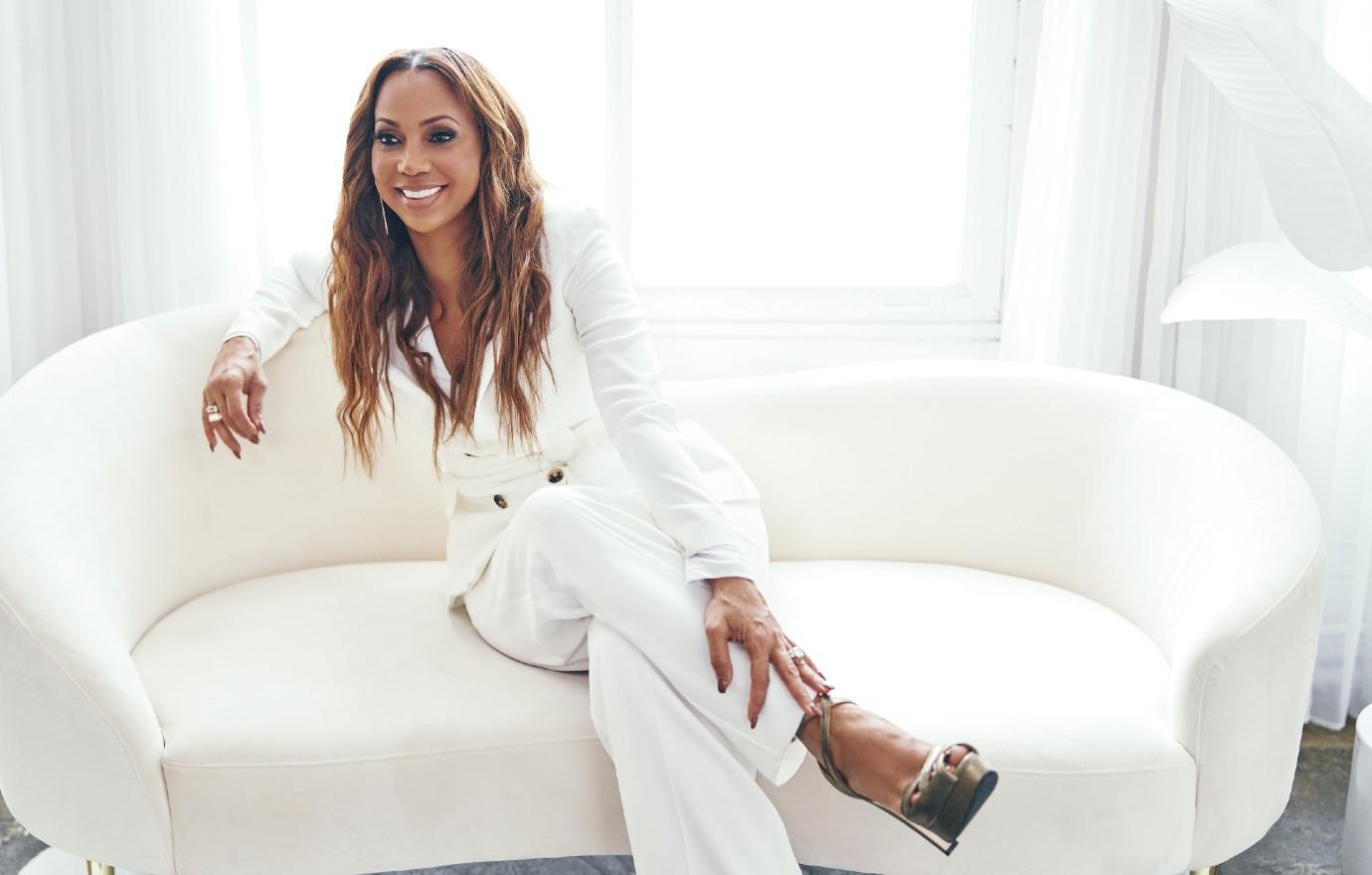 Article continues below advertisement
"The show came out great," she says. "I consistently told them to not judge a book by its cover. Now, you get to a certain age and you have this whole checklist but look beyond that. Also because these men were not celebrities, they were mostly there for the right reasons, and they were also working on themselves."
Holly and Pete got married in 1995 and understands their relationship may not be perfect, but they've "worked through some things" in order to get to where they are now. "We've never broken up, but we always felt like our love was worth fighting for. We've had some rough patches and that is what happens, but you've got to have the tools in your toolbox during those harder times."
During the pandemic, the duo was invested in Love Is Blind, and they were impressed by Vanessa and Nick Lachey, who host the reality show. Peacock then revealed they would be the hosts of Queens Court. "We were like, 'We already sit at home and scream back to the TV anyway, so why not go and be part of it?' And it worked out!" she quips.
Article continues below advertisement
"We were very proud of it," she continues. "Hopefully, we'll get to do it again. We're getting great feedback, and I feel like what sets it apart is the combination of humor, transparency and vulnerability."
However, Holly makes sure not to "be preachy" when speaking with the ladies. "I didn't want to come off as this old married couple who doesn't understand what it is like to date. We learned a lot about social media, and they were very open to our advise."
Holly has dabbled in many different things — from acting to hosting to reality TV, but she really just wants her kids to be happy and to keep HollyRod Foundation, a nonprofit organization that provides "medical, physical, and emotional support" to individuals living with Parkinson's disease as well as families of children with autism, thriving. "That's my jam," Holly, whose son RJ was diagnosed with autism at age 3, says.
"Those are the things I want to complete first. I am not like, 'Oh, I need to be the highest paid actor or something.' I am philanthropically-oriented, and I want my kids to find the joy in life."
Article continues below advertisement
"When your kids are happy, it's a good thing," The Talk alum adds. "All of my four kids are in a happy, positive and inspired spot. We just became empty nesters last month, and I would say I'm in a really good, positive place where my family is happy. Rodney and I enjoy working together, and we've come so far. I feel like this is a good spot to be in, and I am excited about it!"
Additionally, the Holiday Heritage star will be working on more movies in the coming year with Crown Media Family Networks, in addition to beginning a podcast, which will be similar to what is discussed on Queens Court. "We're in the process of getting that together, but we're excited to have these conversations," she says.
"I'm really happy with the way it has gone, and I am letting the ride continue," she gushes.