Heidi Klum Steps Out In A Magenta Blazer & Matching Pants To Film Season 3 Of 'Making The Cut' With Tim Gunn: Photos
The fashion industry's dynamic duo is back!
On January 17, Heidi Klum and Tim Gunn were seen sashaying down Los Angeles' iconic Rodeo Drive while filming season 3 of their series Making the Cut.
Scroll down to see the besties in action!
Article continues below advertisement
The blonde bombshell — who carried a unique purse — and her costar kicked off the day with some PDA.
"So excited to be reunited with you @timgunn for MAKING THE CUT SEASON 3 🎥 ❤️," the model wrote on Instagram.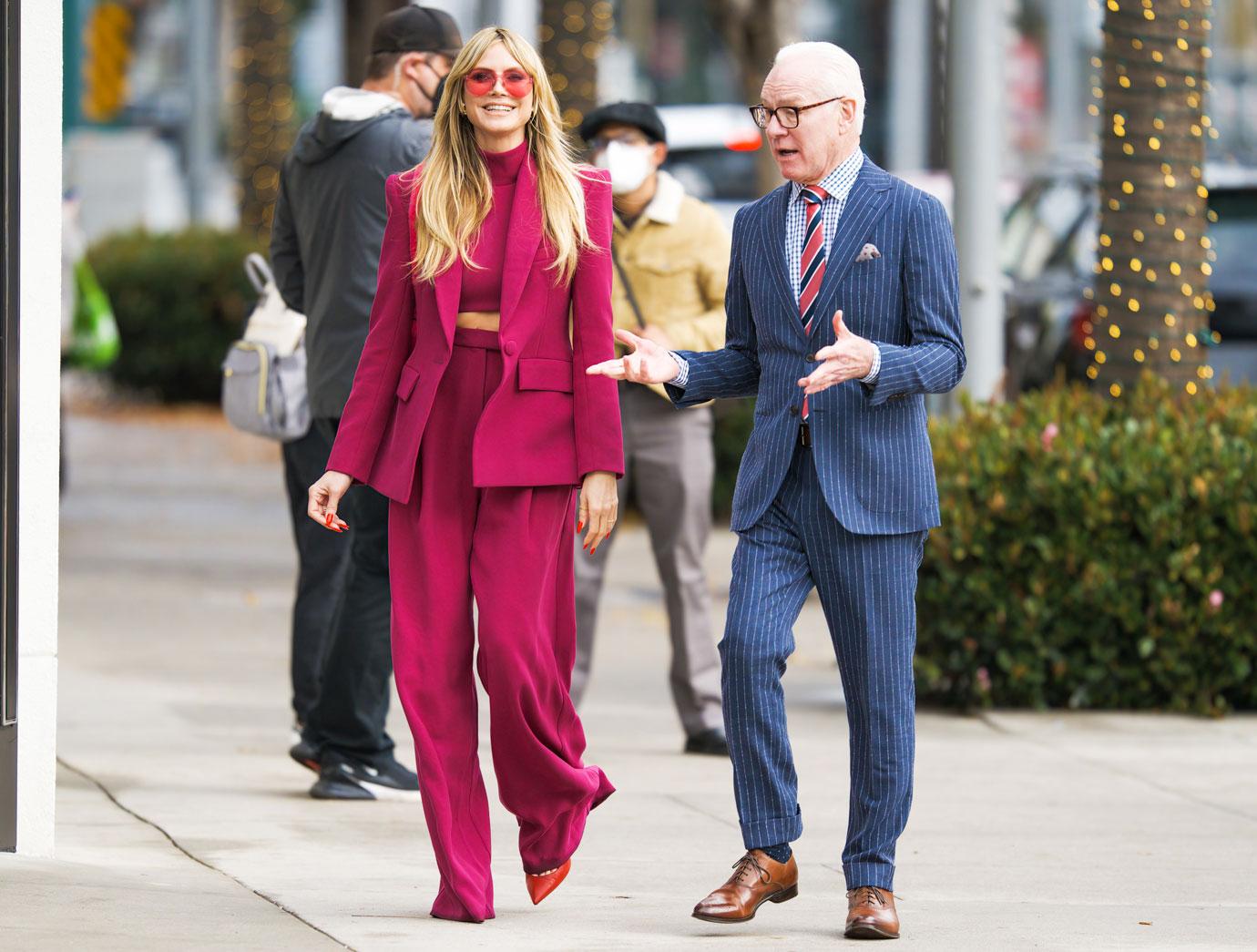 Klum looked as fabulous as ever in a magenta matching set that consisted of a blazer, cropped turtleneck sweater and flowy, high-waisted pants. She also wore a rosy pair of sunglasses and red pointed-toe heels.
Gunn donned a blue pinstripe suit, a white and blue checkered shirt, striped tie, brown shoes and his signature glasses.
Article continues below advertisement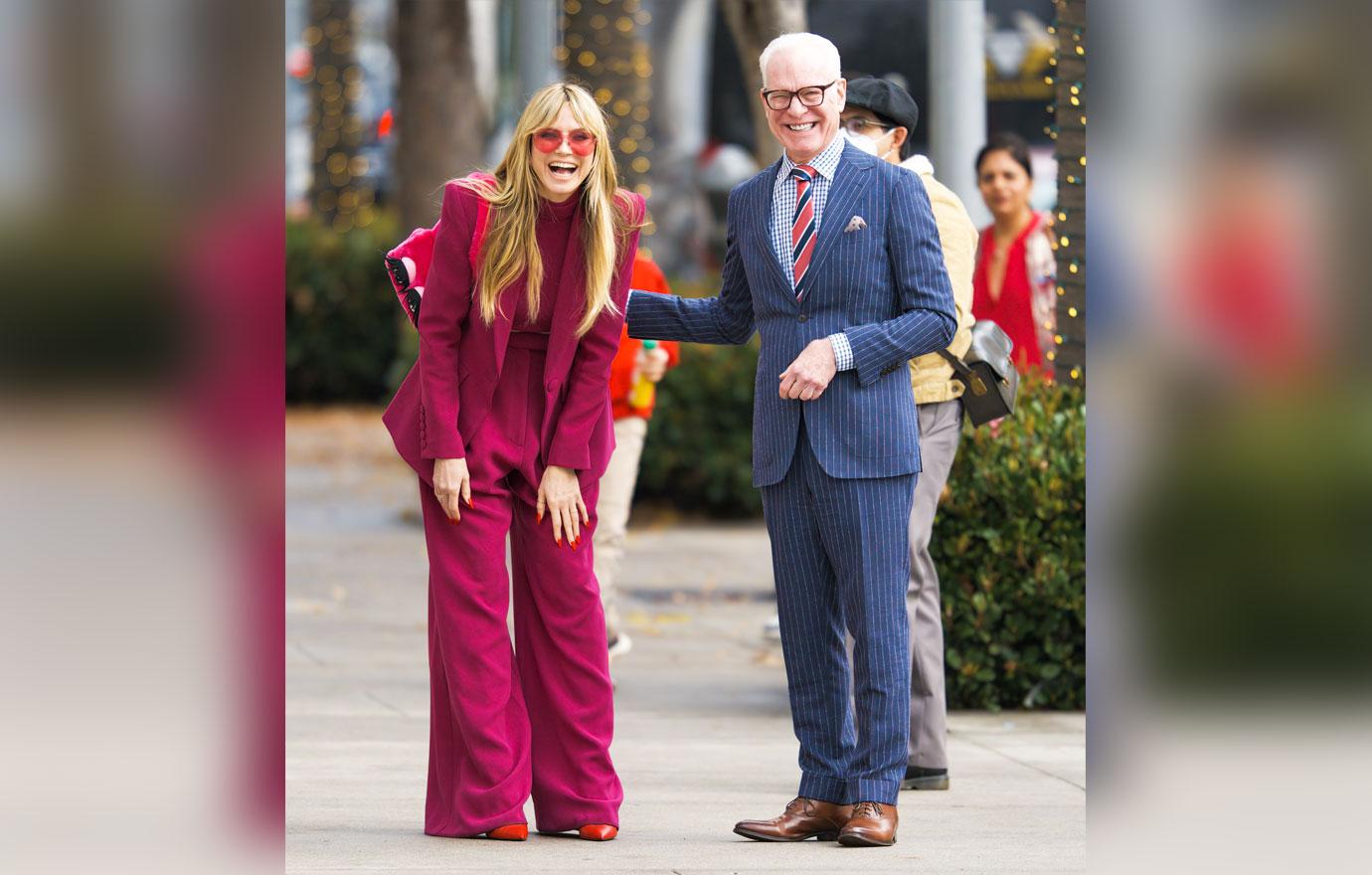 The twosome clearly had a ball while filming, laughing in between takes. On Instagram, the mom-of-four posted a video as her new song with Snoop Dogg, "Chai Tea," played in the background.
"This literally is like, one of the most exciting things I've ever done," she gushed of recording music.
In fact, even her kids approve of her newest venture!
"I do a lot of things and most of the time, they couldn't care less. But Snoop Dogg? Especially with my boys, they're like, 'Mom, this literally is one of the coolest things you've ever done,'" she spilled to Variety.
Article continues below advertisement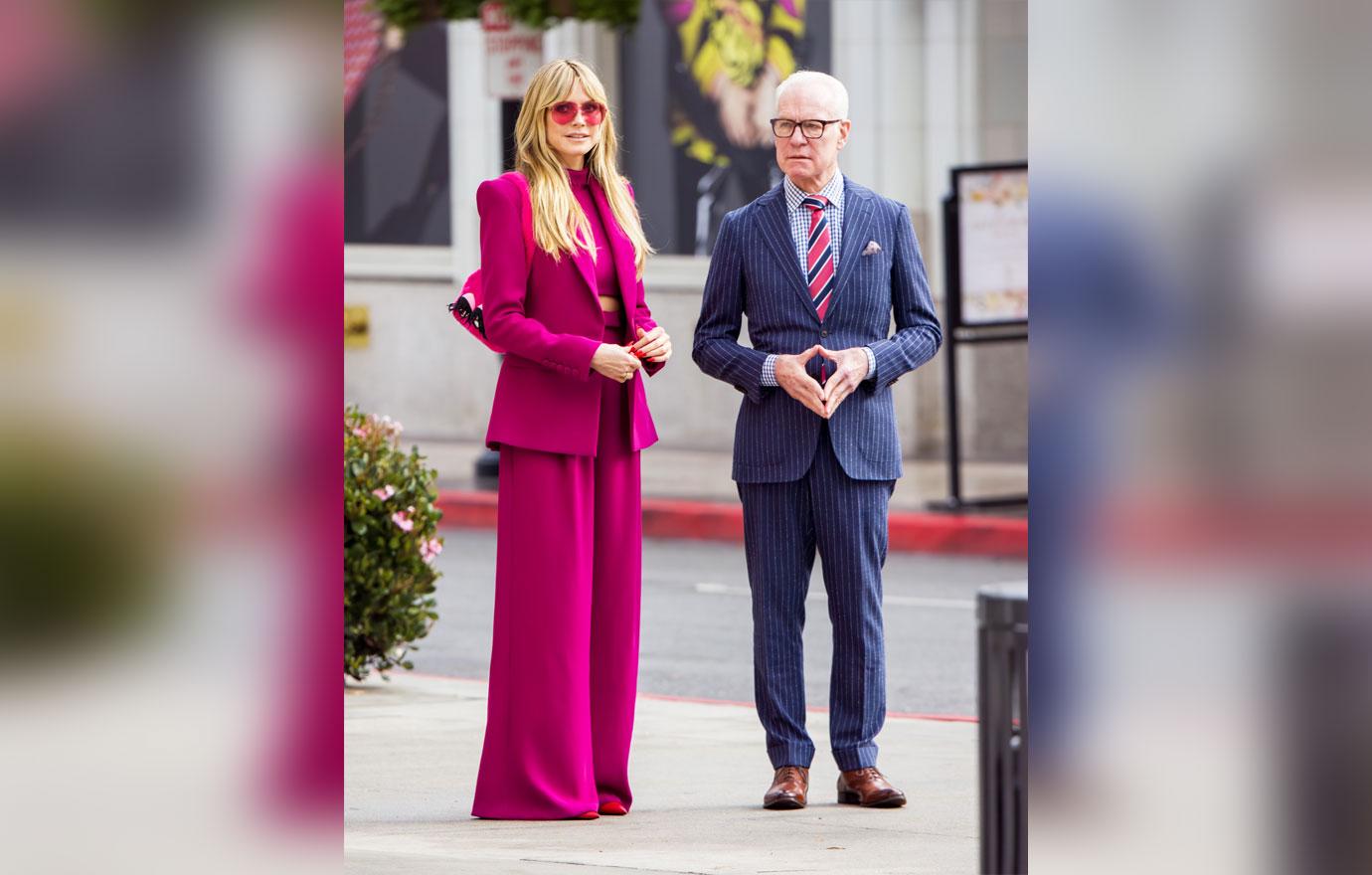 When it comes to casting for Making the Cut or Germany's Next Top Model, the star is always looking to push the envelope.
"I'm filming at the moment, my oldest model is 68. I have all different sizes, from super short to super tall, young to old and everyone in-between because I don't want to be ageist, size-ist, anything," she explained. "I want to open the doors for everyone."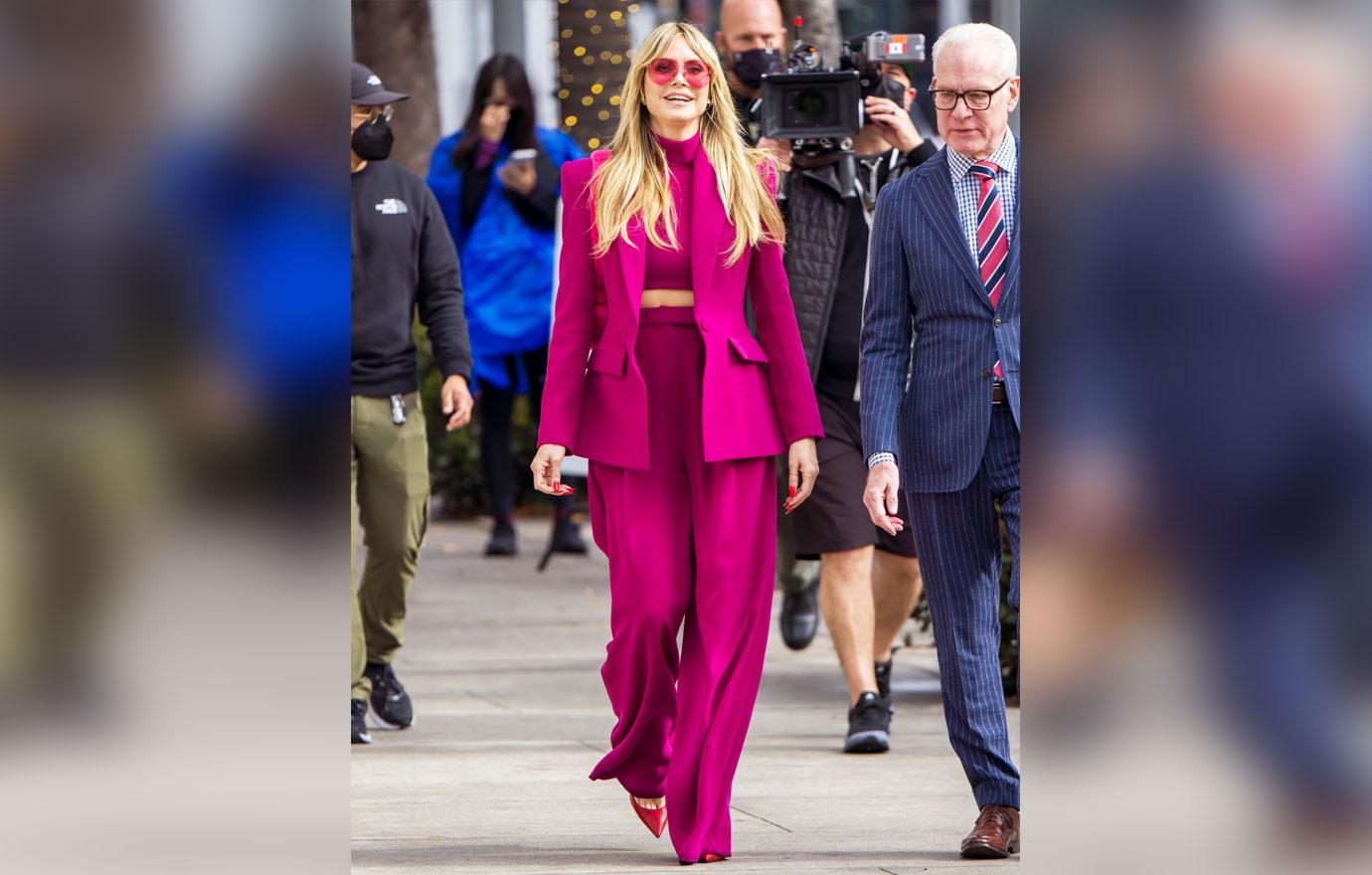 The America's Got Talent judge hasn't performed her new song live, but she's more than eager to.
"I'm ready to go and perform this with Snoop at the Super Bowl. If someone has the sniffles and can't do it, I can fill in," she insisted. "Reaching always for the stars! Why not? I would do all of it. I mean, you're here for only such a short time, right? You have to follow your dreams and do the things that you want to do."