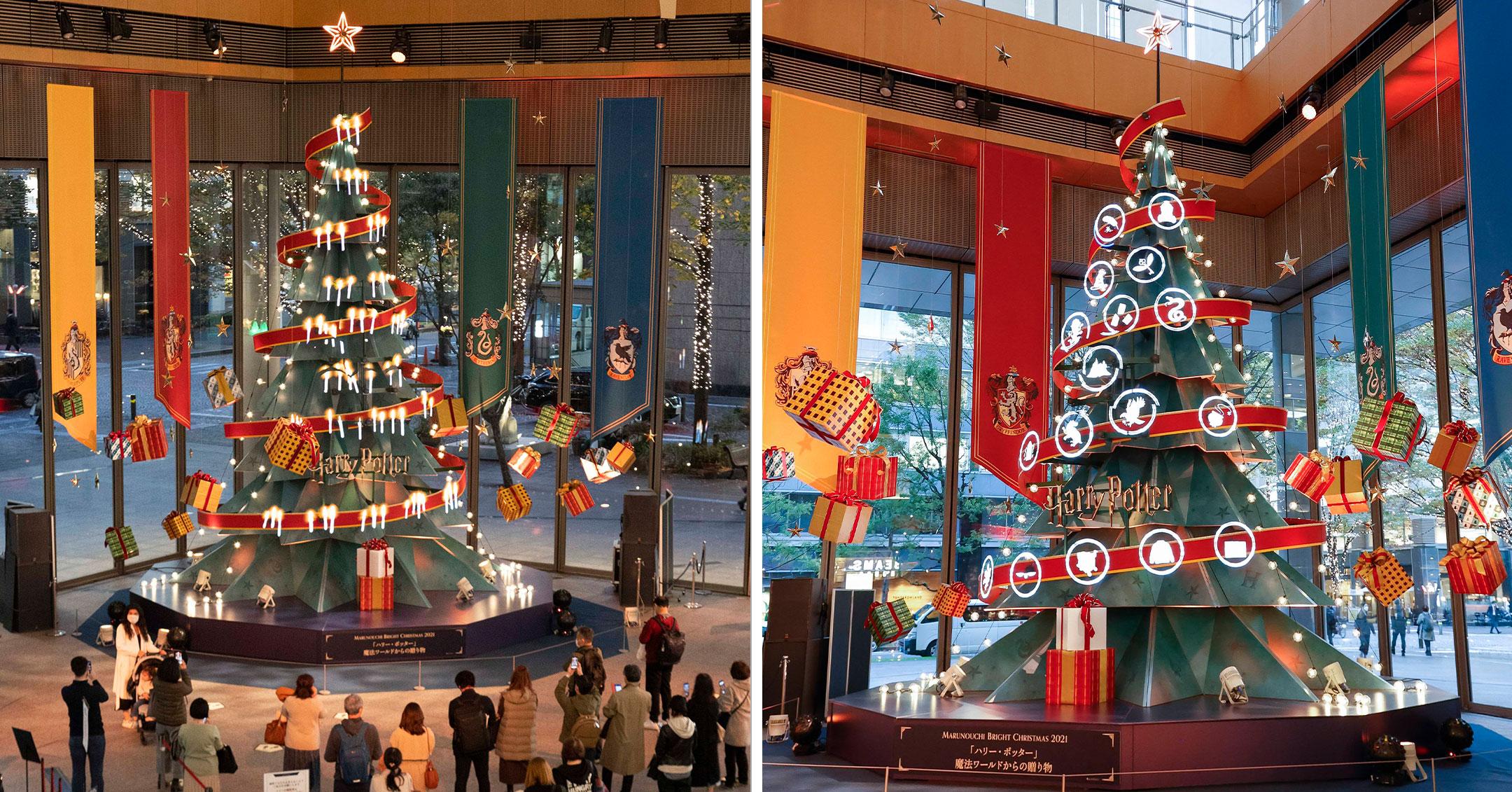 Creative 'Harry Potter'-Themed Christmas Trees Have Popped Up In Tokyo — See The Magical Decorations!
Grab your monogrammed sweaters!
The Marunouchi Building in Tokyo, Japan, has debuted a few Harry Potter-themed Christmas trees in honor of the movie franchise's 20th anniversary.
Article continues below advertisement
From November 11 to December 25, fans can come marvel at the Tree of Hogwarts Magic, which is nearly 30 feet tall and decorated with floating presents and candles.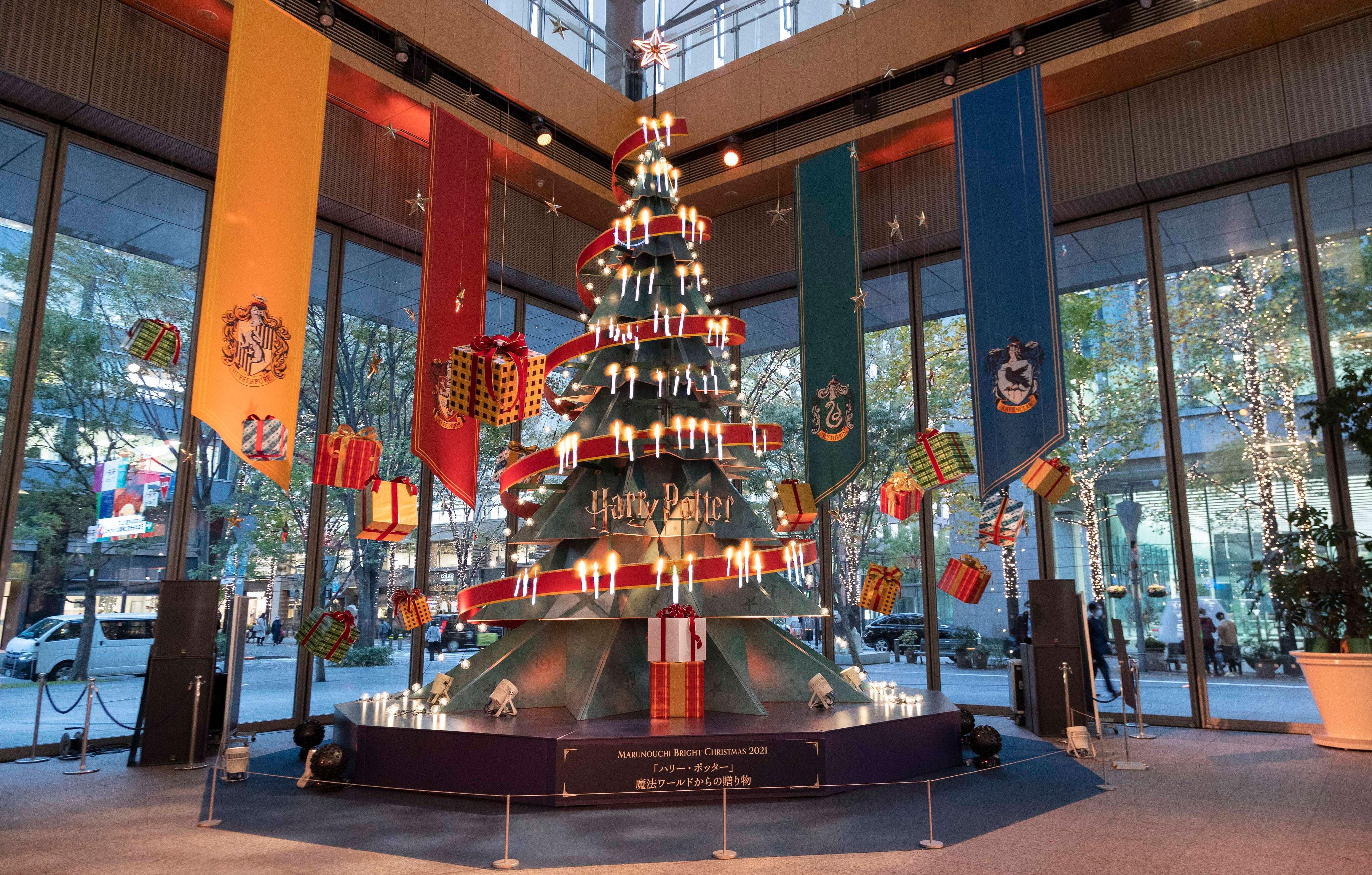 The structure is surrounded by the four Hogwarts house flags (Hufflepuff, Gryffindor, Slytherin and Ravenclaw) and has the movie logo on front, as well as a red ribbon wrapping around it.
And of course, there's a bright star adoring the highest point of the tree.
Article continues below advertisement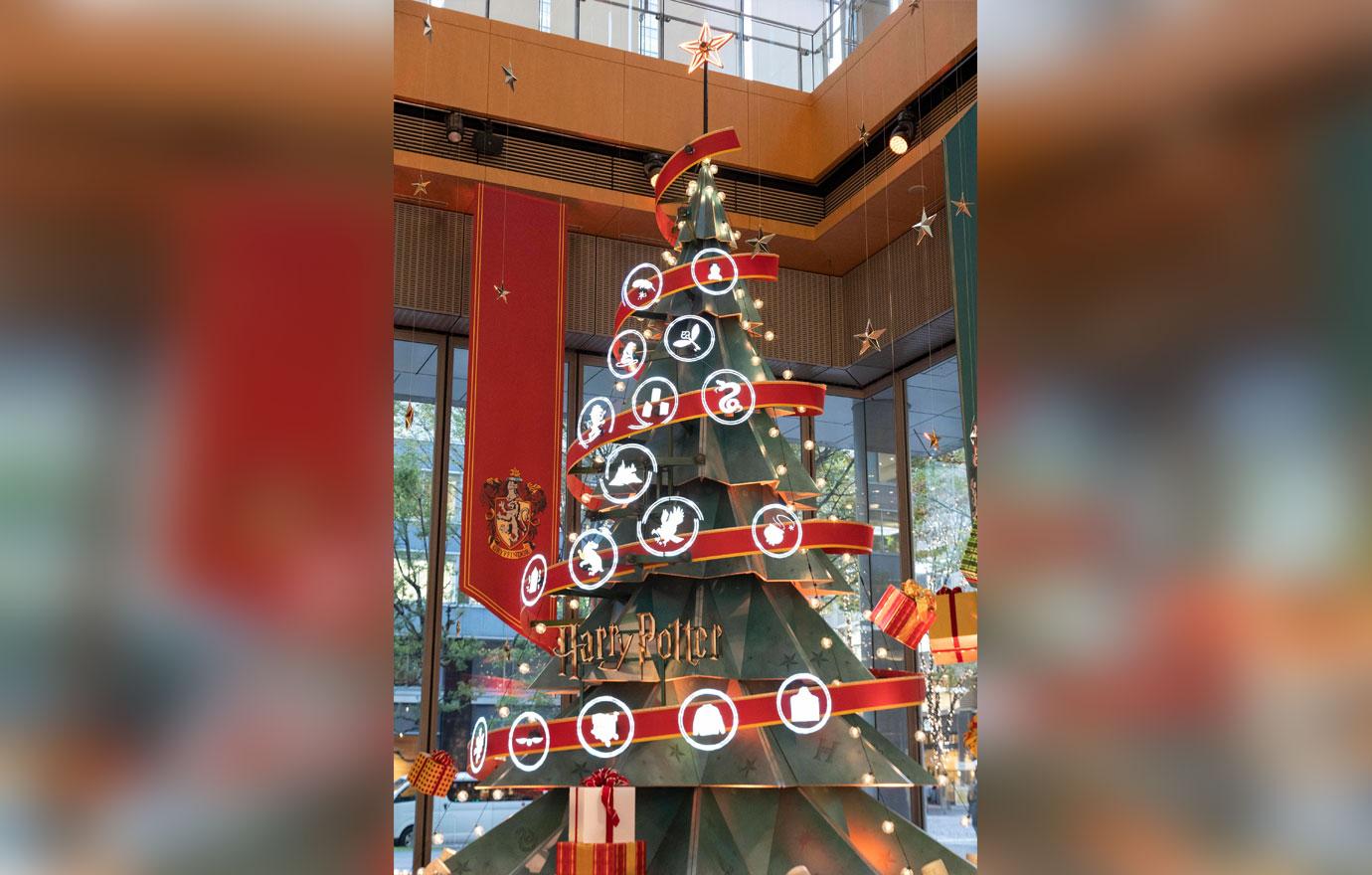 Even more exciting, starting at 5 p.m. and repeating every 10 minutes, viewers will be treated to an illuminations show that includes 3D holograms of creatures that have appeared in the franchise.
If you step outside to Tokyo Torch Park, you'll see the 98-foot tall Tree of Owl Post, which is made from strings of Christmas lights. Beginning at 3 p.m., the decoration lights up and owl designs are brought to life.
Article continues below advertisement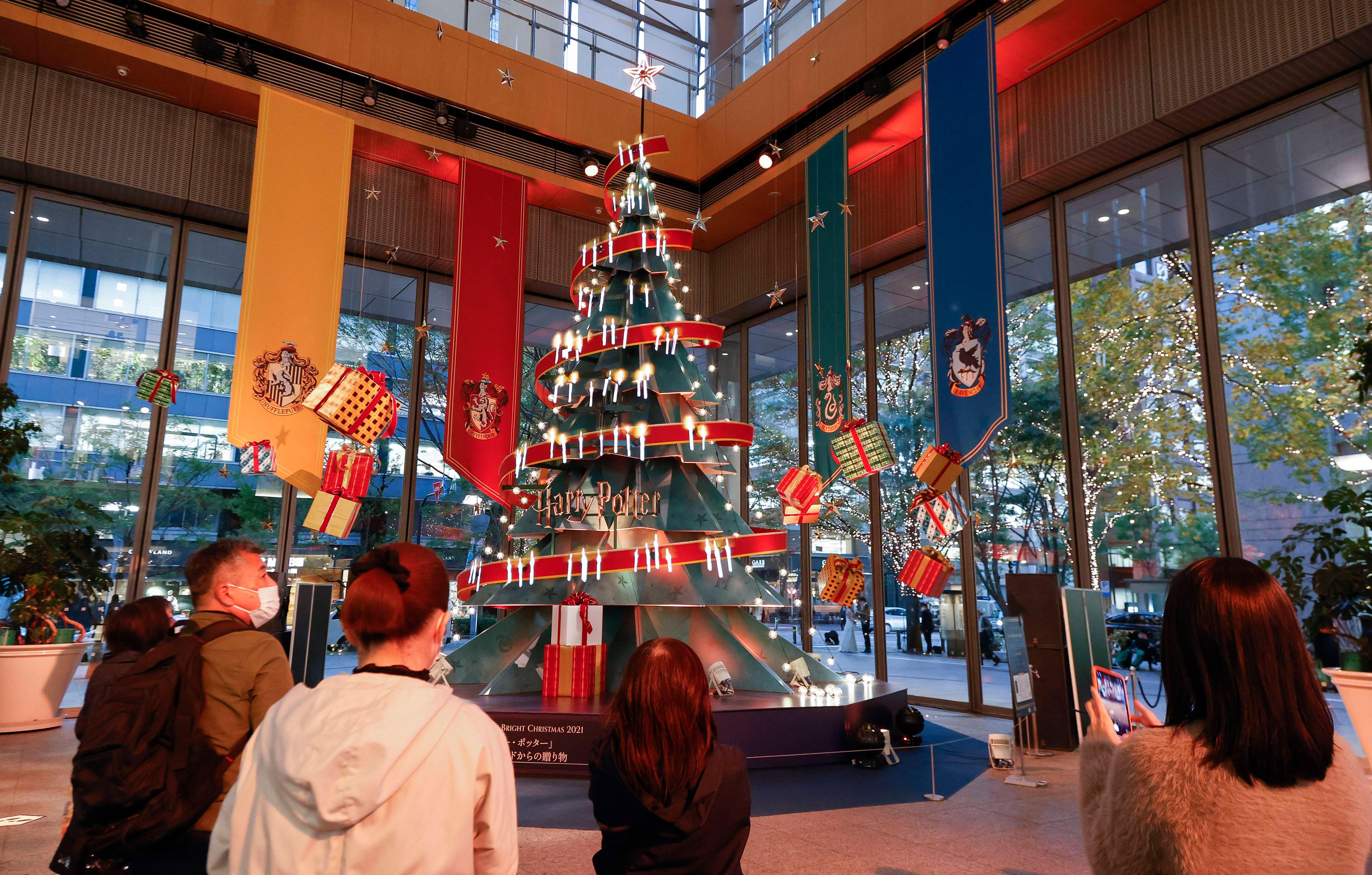 In Marunouchi Brick Square, you'll come across the Tree of Hogwarts Letters, which is inspired by the Harry Potter and the Sorcerer's Stone scene in which Hogwarts acceptance letters flood the titular wizard's home.
Last but not least is the Tree of Fantastic Beasts, which pays tribute to the spinoff flicks.
Located on the first floor of the Marunouchi Oazo building, the tree is designed as if it was a cutout in a pop-up book and shows a few of the magical creatures, and there are several books floating on top of it.
Article continues below advertisement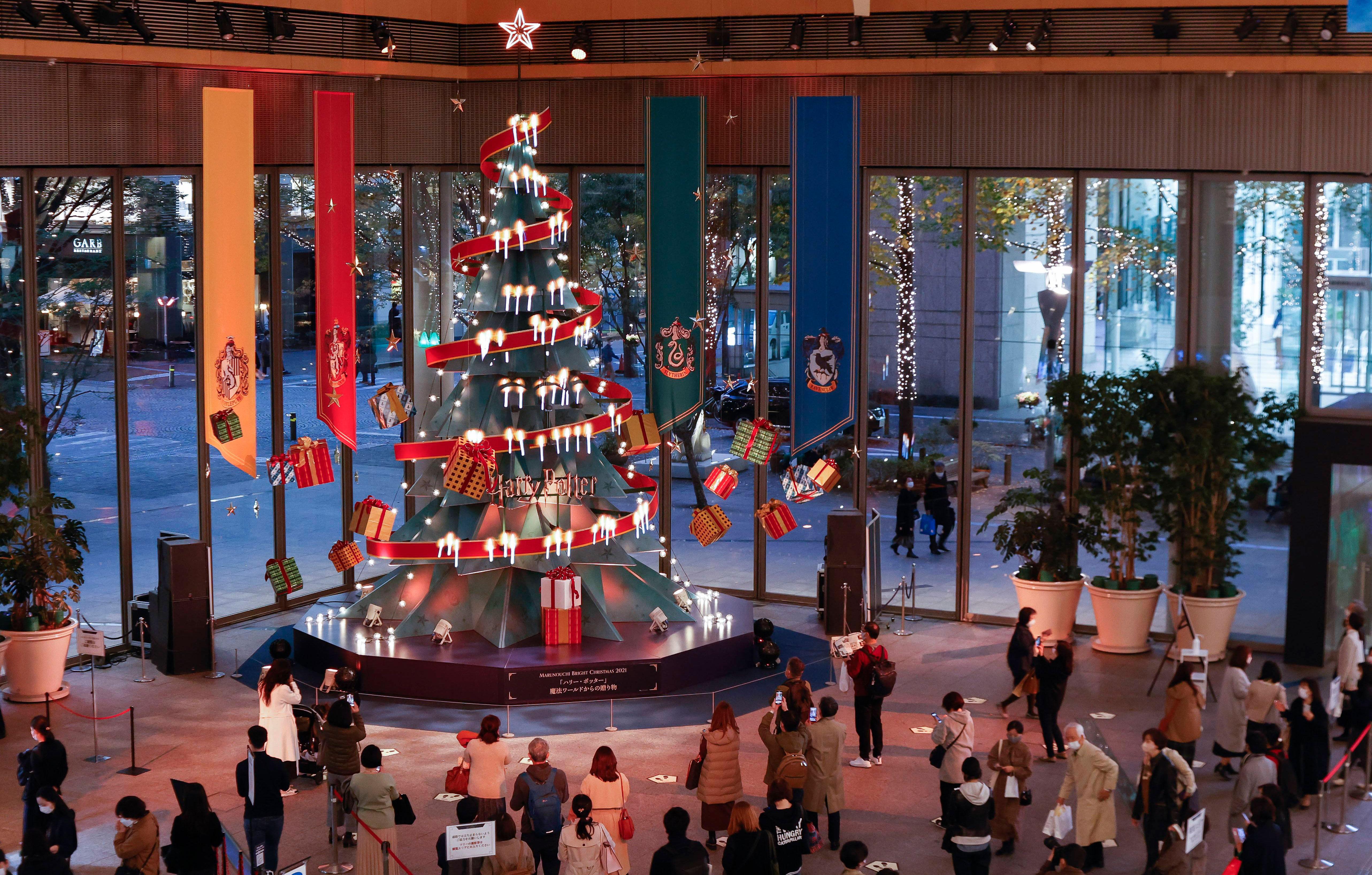 On New Year's Day, HBO Max subscribers can watch the Harry Potter 20th Anniversary: Return to Hogwarts, a new retrospective on the franchise that will act as a reunion for several cast members, including the main trio: Daniel Radcliffe, Emma Watson and Rupert Grint.
A press release revealed, "This retrospective is a tribute to everyone whose lives were touched by this cultural phenomenon — from the talented cast and crew who poured their heart and soul into this extraordinary film franchise to the passionate fans who continue to keep the Wizarding World spirit alive 20 years later."