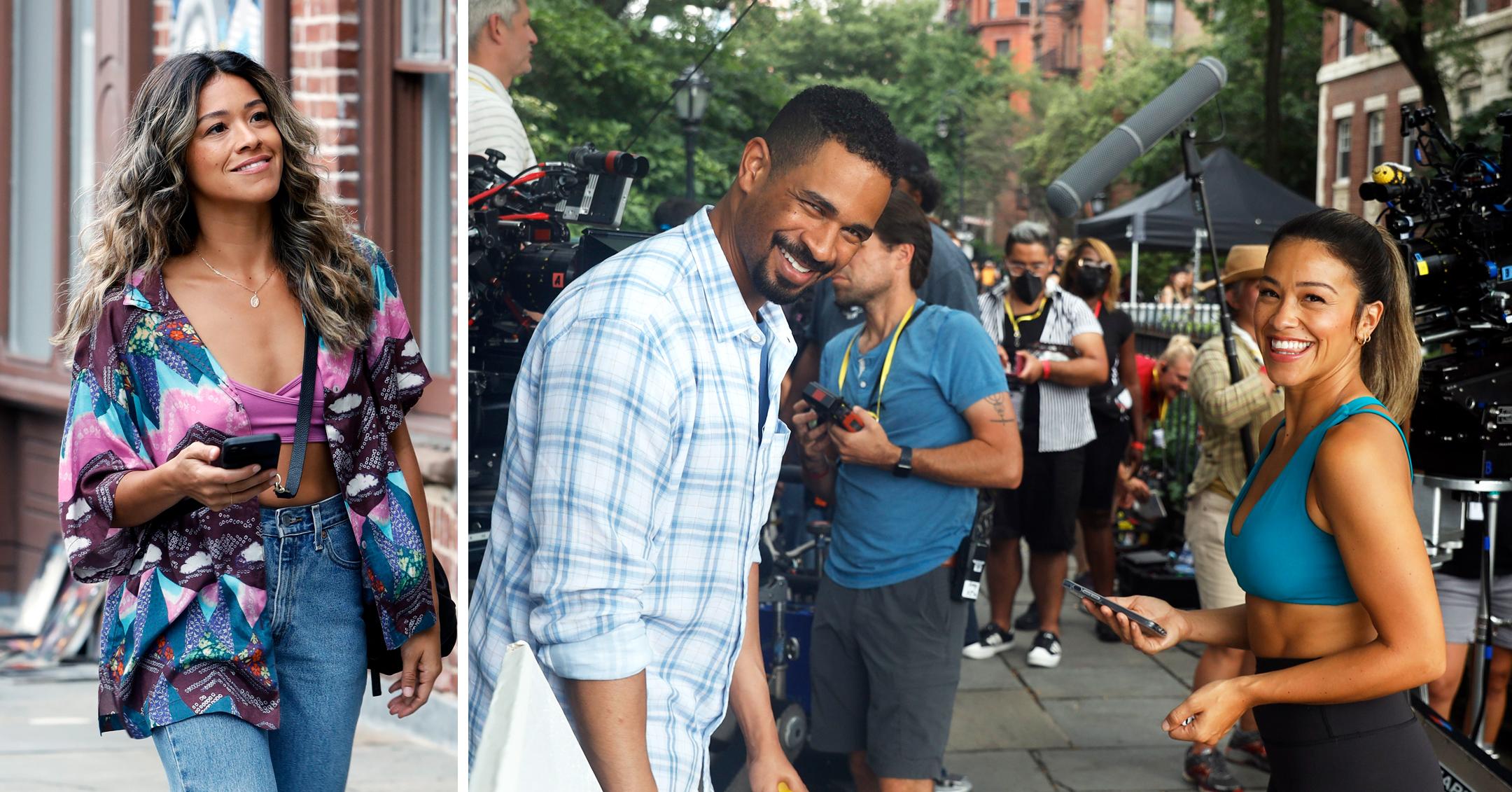 Gina Rodriguez Wears Several Summery Outfits While Filming 'Players' Alongside Damon Wayans Jr. — Photos
It's been a while since Gina Rodriguez has been on our screens, but now the actress is filming a new romantic comedy called Players, which also stars Damon Wayans Jr. and Tom Ellis.
Article continues below advertisement
According to Variety, the flick "centers on Chicago sportswriter Mack (Rodriguez), who has spent years devising successful hook-up 'plays' with her best friend Adam (Wayans). But when she unexpectedly becomes infatuated with one of her targets (Ellis), they are forced to confront the idea of a true relationship."
Scroll through the gallery below to see the shots!
Article continues below advertisement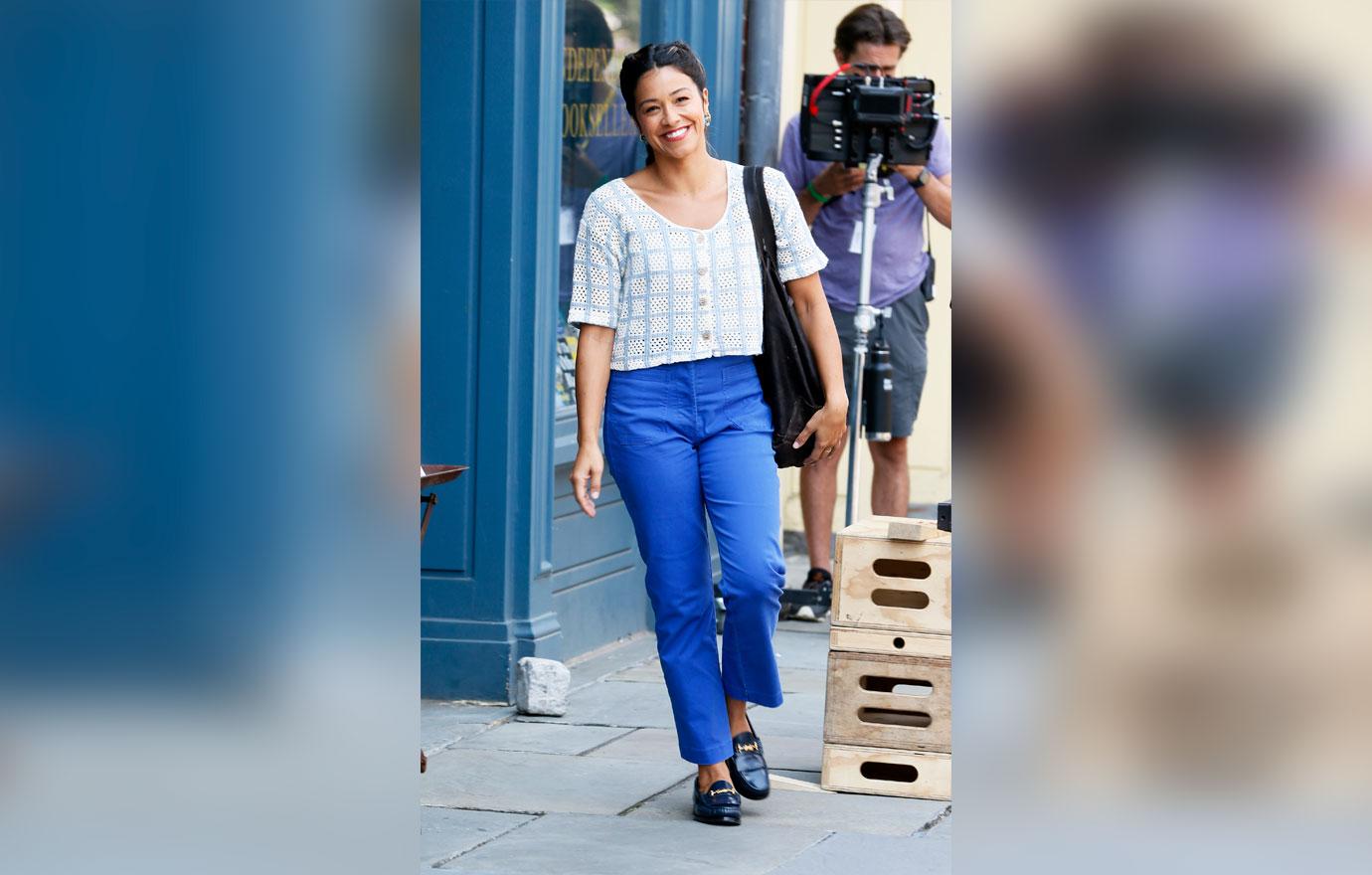 All smiles! The Hollywood star wore a patterned top with blue pants and black loafers while filming scenes in the Big Apple on July 28.
Trish Sie is directing Players, while Whit Anderson is writing the script.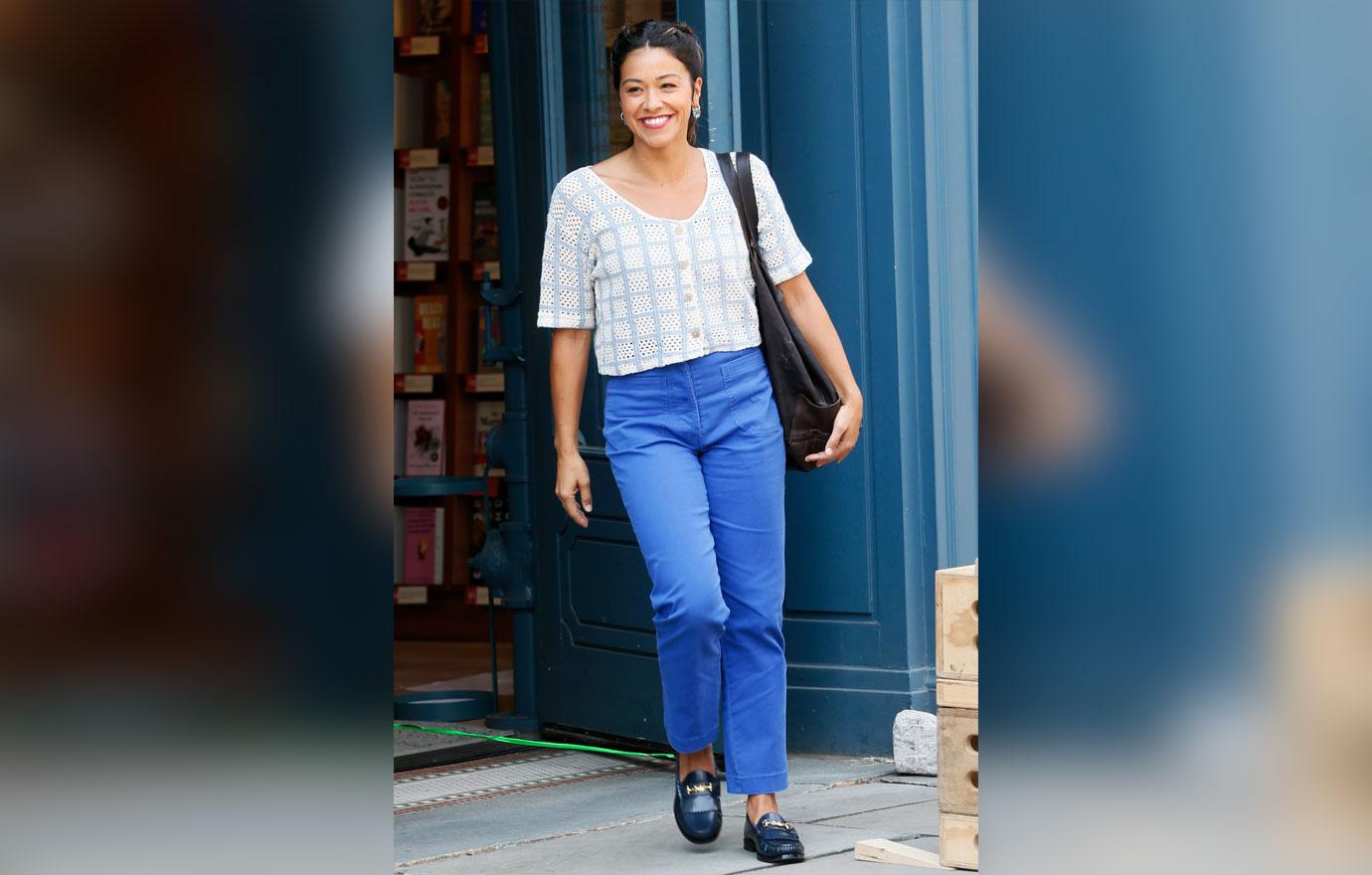 The brunette beauty previously starred in the Netflix rom-com Someone Great, which dropped in 2019.
"I want to tell the stories that haven't been told, I want to tell them with people you haven't seen yet, and I want to open hearts and minds to more tolerance," she previously said. "I think that art has the ability to create healing, so those are the kind of movies I want to make. I definitely am looking to my future."
Article continues below advertisement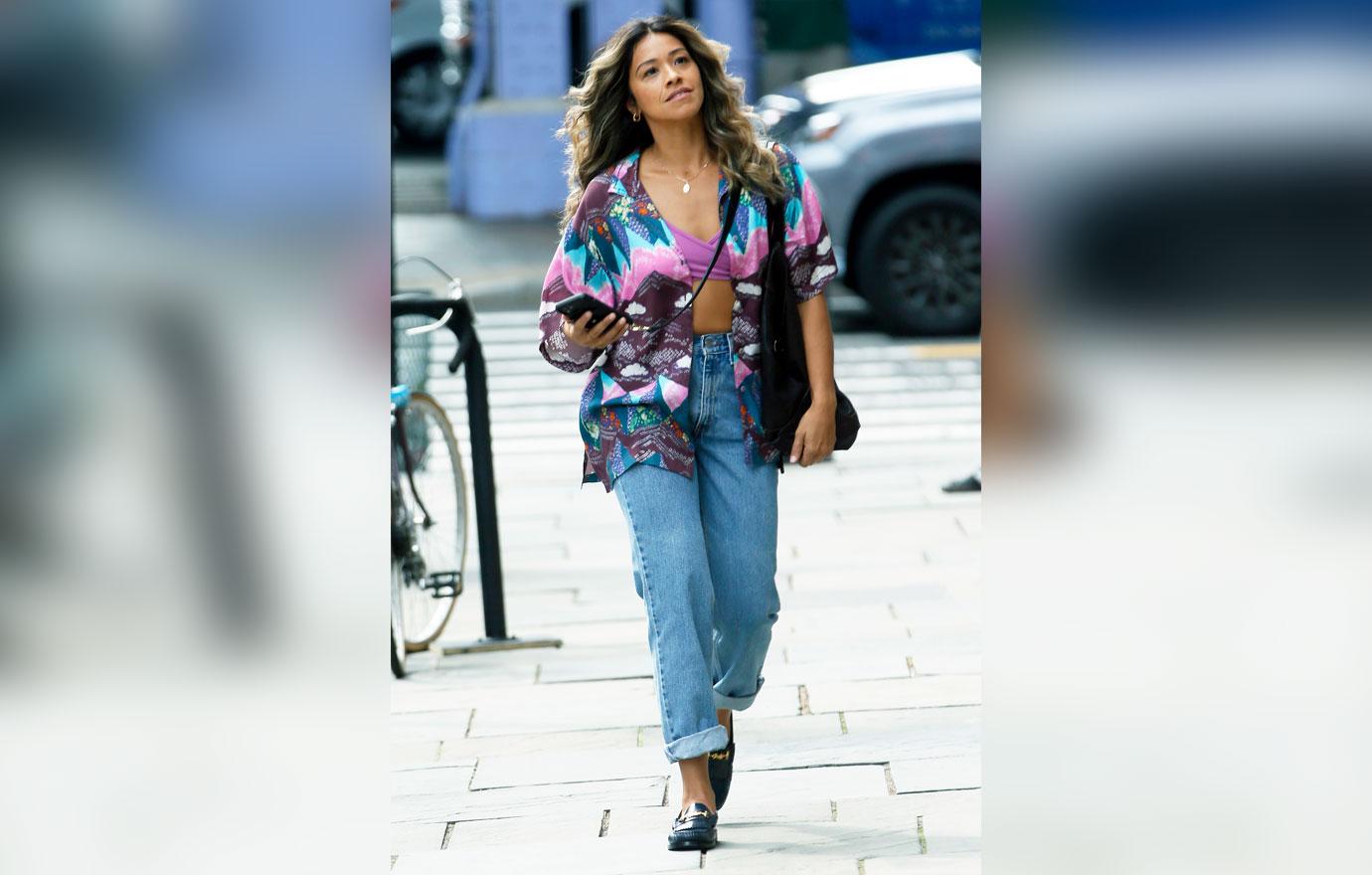 A pop of color! The Jane the Virgin alum sported a pink bandeau with a patterned shirt and blue jeans while walking around.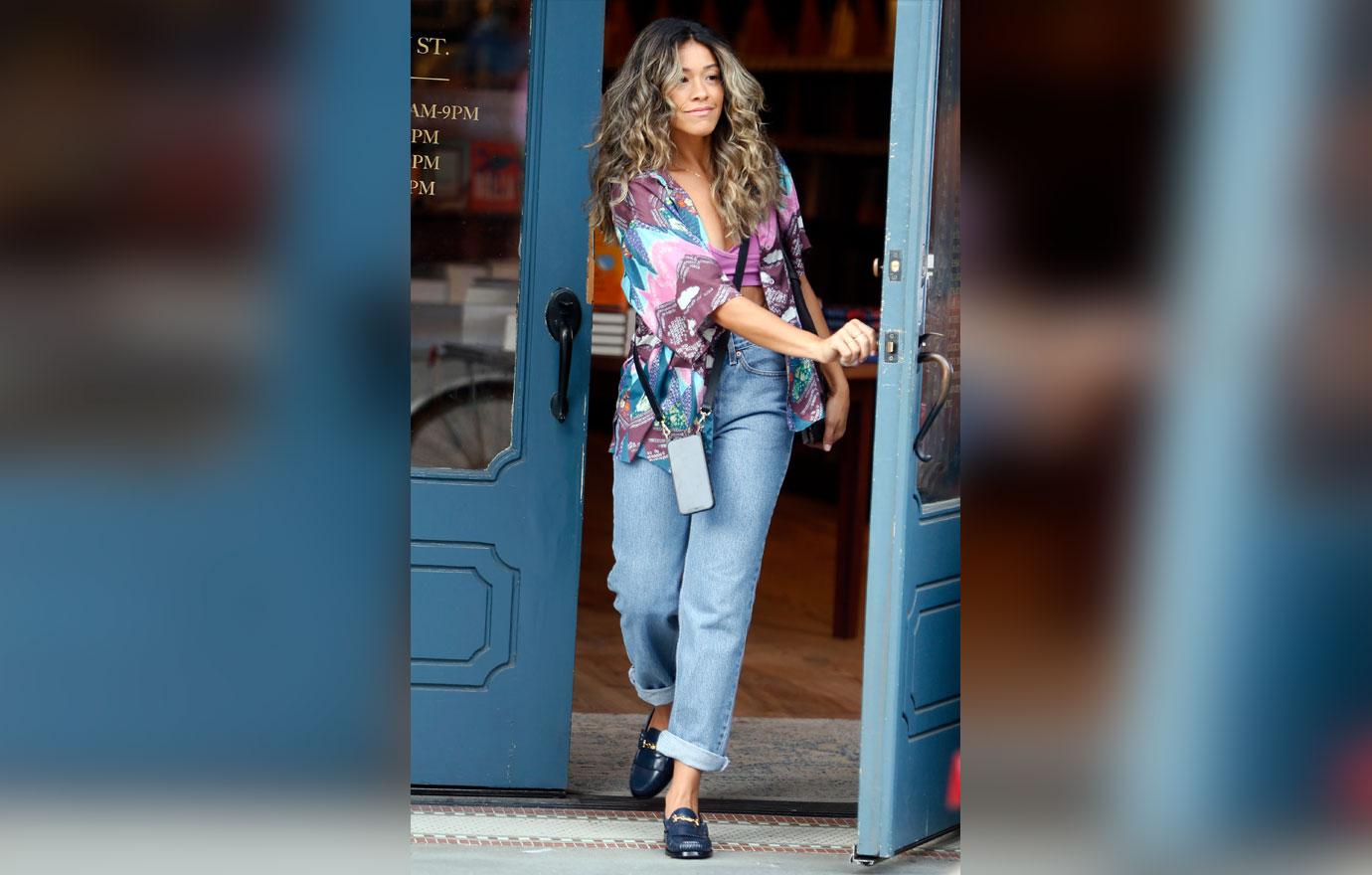 We wonder who she is looking for!
Article continues below advertisement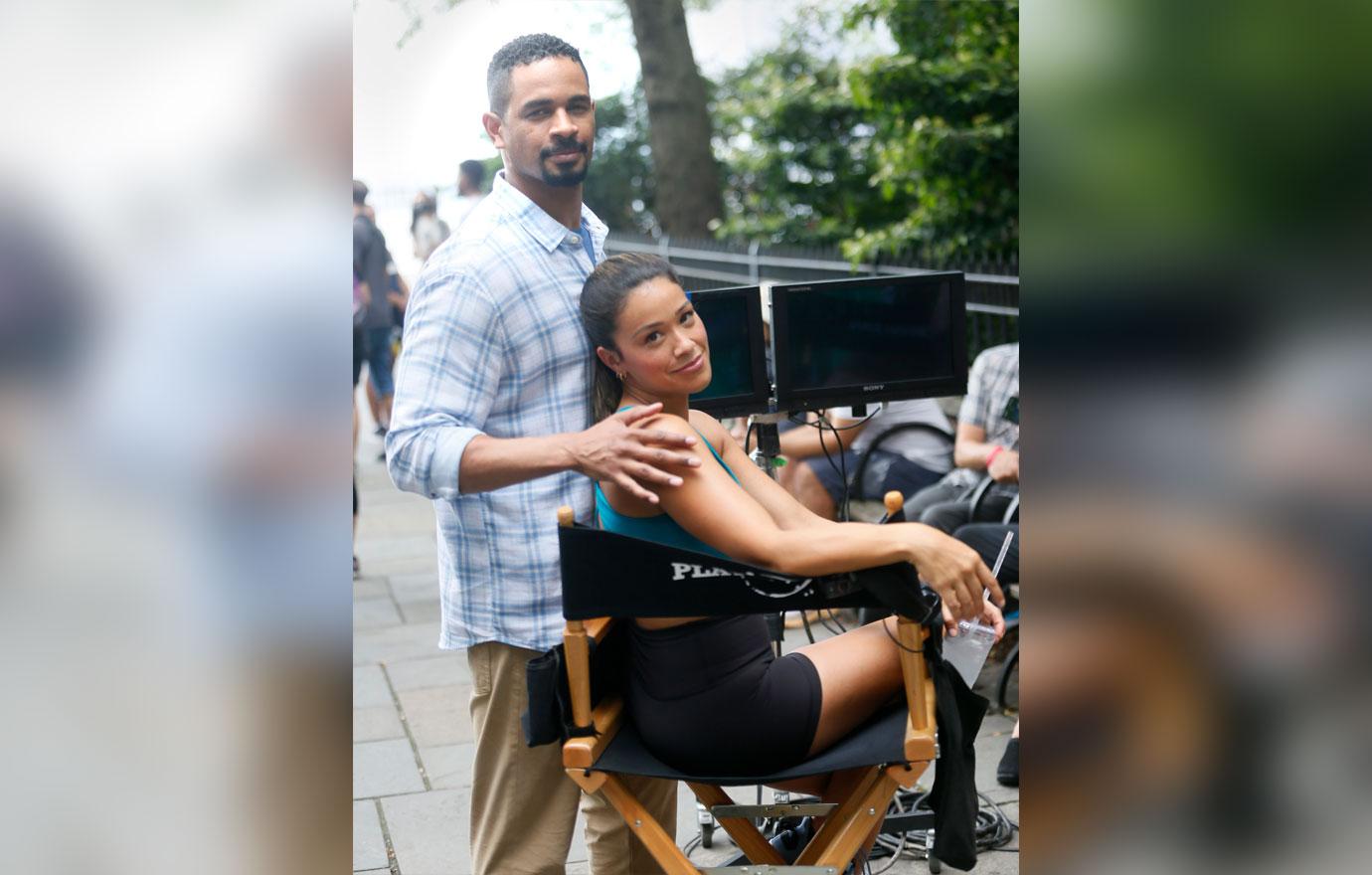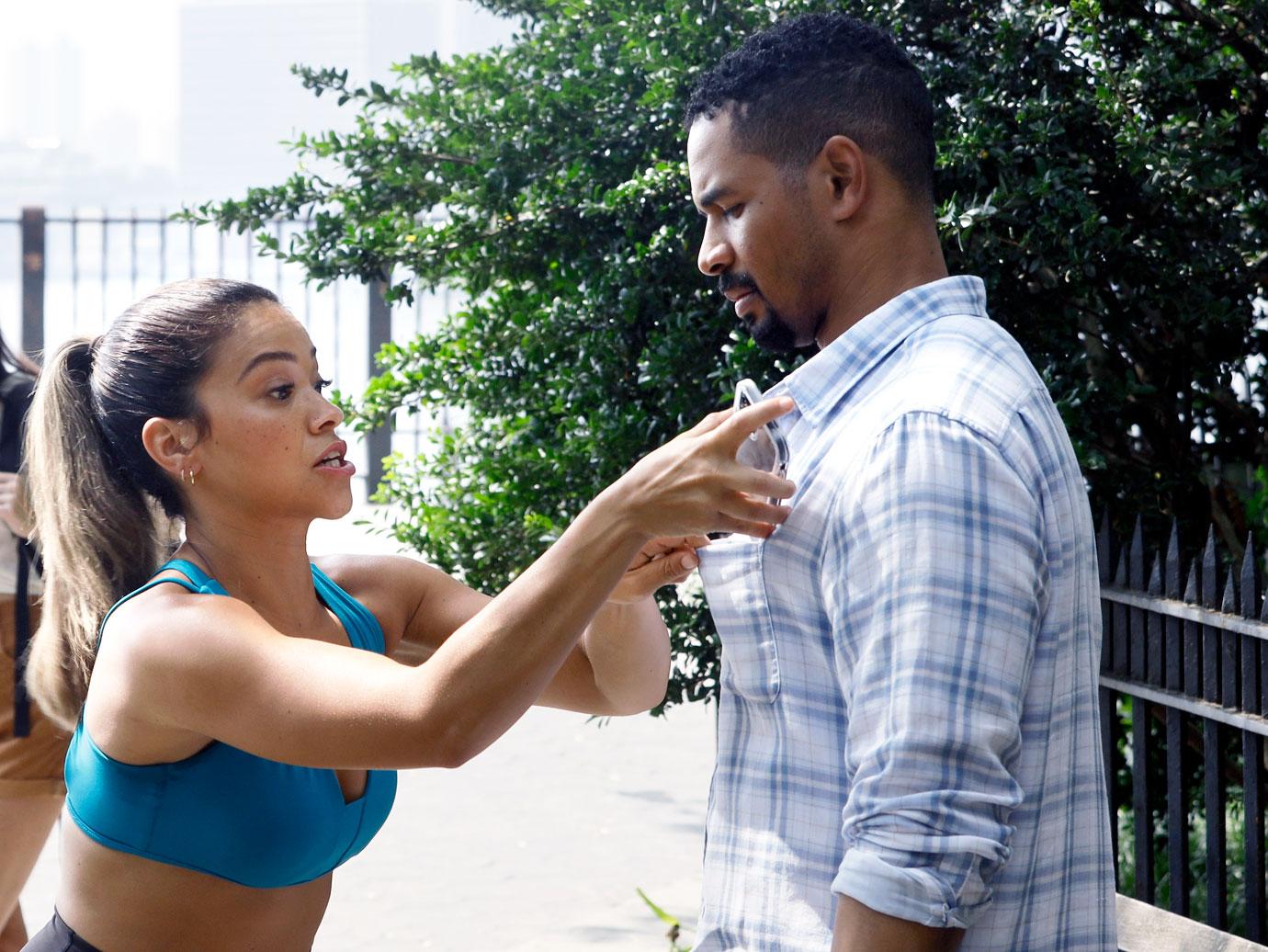 Rodriguez — who wore a blue sports bra and black leggings — was spotted putting a phone in Wayans Jr.'s shirt.
Article continues below advertisement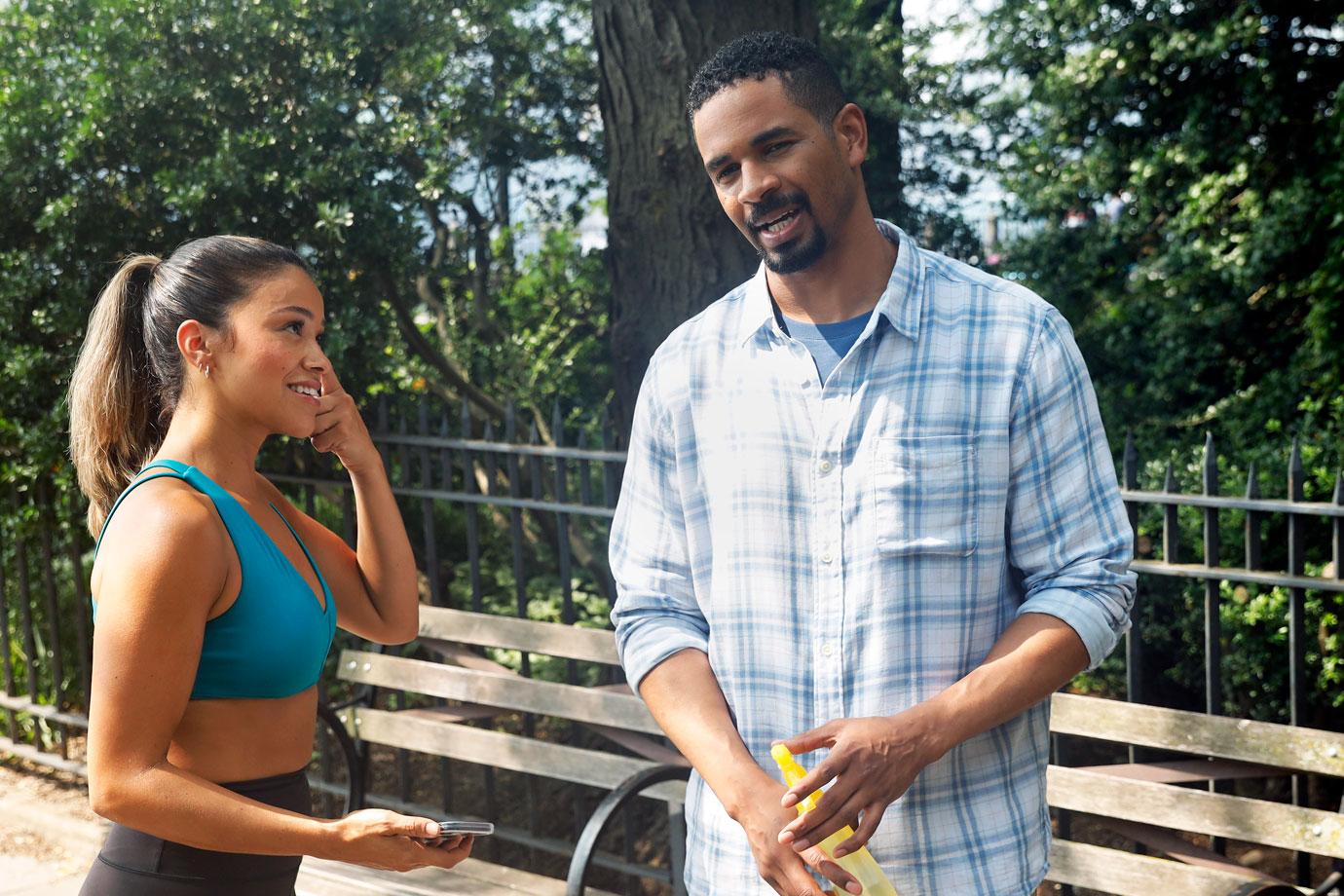 It's unclear how old Rodriguez's character is, but she previously admitted that she is happy she finally found her other half in real life. (She is married to Joe Locicero.)
"I was told by my sister at a very young age, your twenties are all about dating. Don't get married in your twenties. Date everyone, date every gender, just date like crazy and enjoy yourself. It was definitely something that I paid attention to. Part of me is really happy I did that, but also happy that wild phase is done. Because I did ... crazy things," she admitted.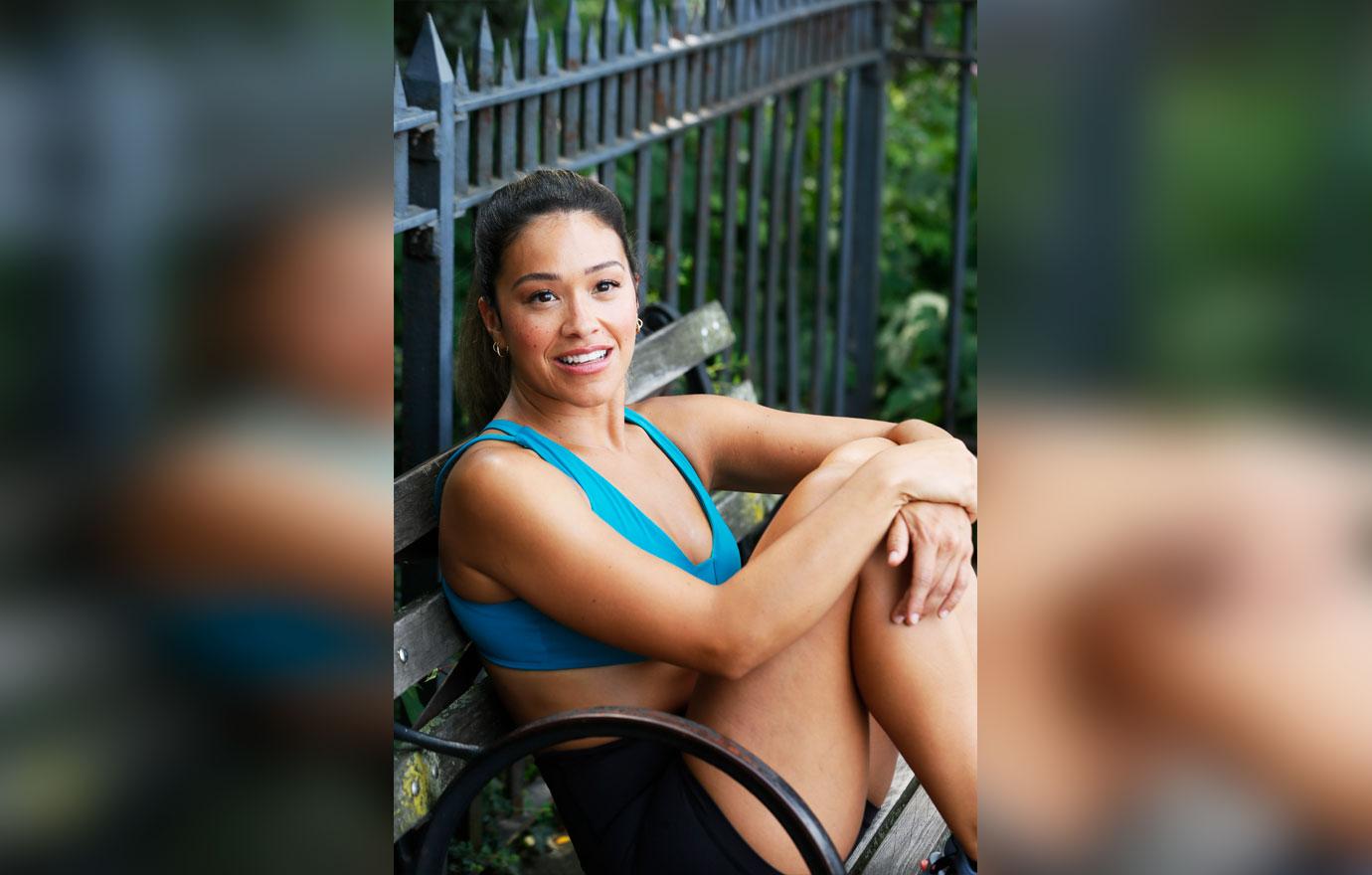 "I experimented, and there were some times I probably could've gotten myself killed. Well, not sexually! You know, I just ... I'm a wild one. I try things that scare me at least once. I mean, I started racing cars in my teens, I did graffiti, I was a loco," she added. "Now, in my thirties, I'm not doing that as much anymore. When I was in my twenties, I'd be like, 'Oh, bring it on, f**kin' fear, yes!' Now I'm like, 'I'm good, done that, or don't want to do that.' As I get older, the more important my life becomes to me, right? I could definitely have gotten myself hurt pretty severely."
Article continues below advertisement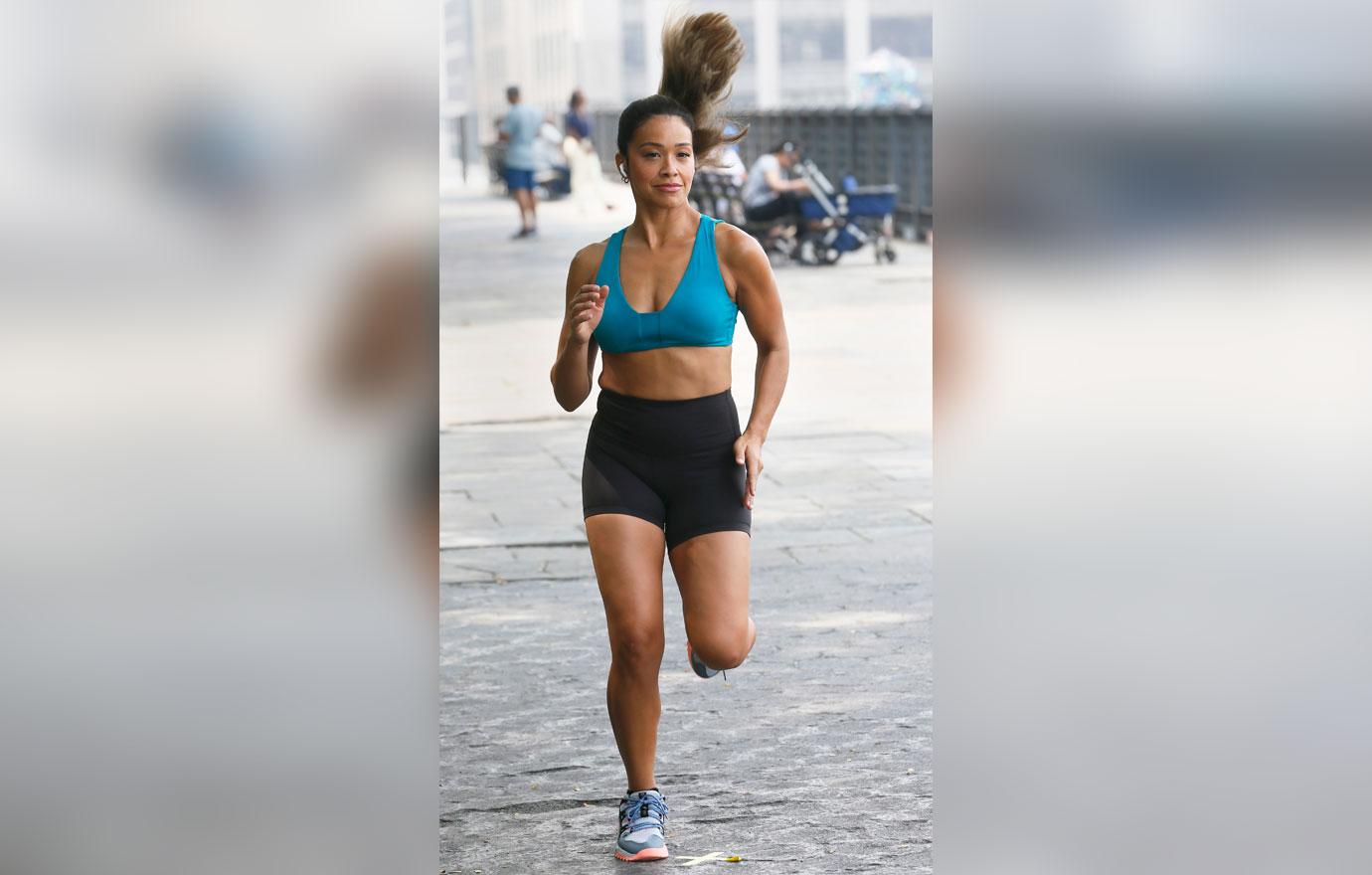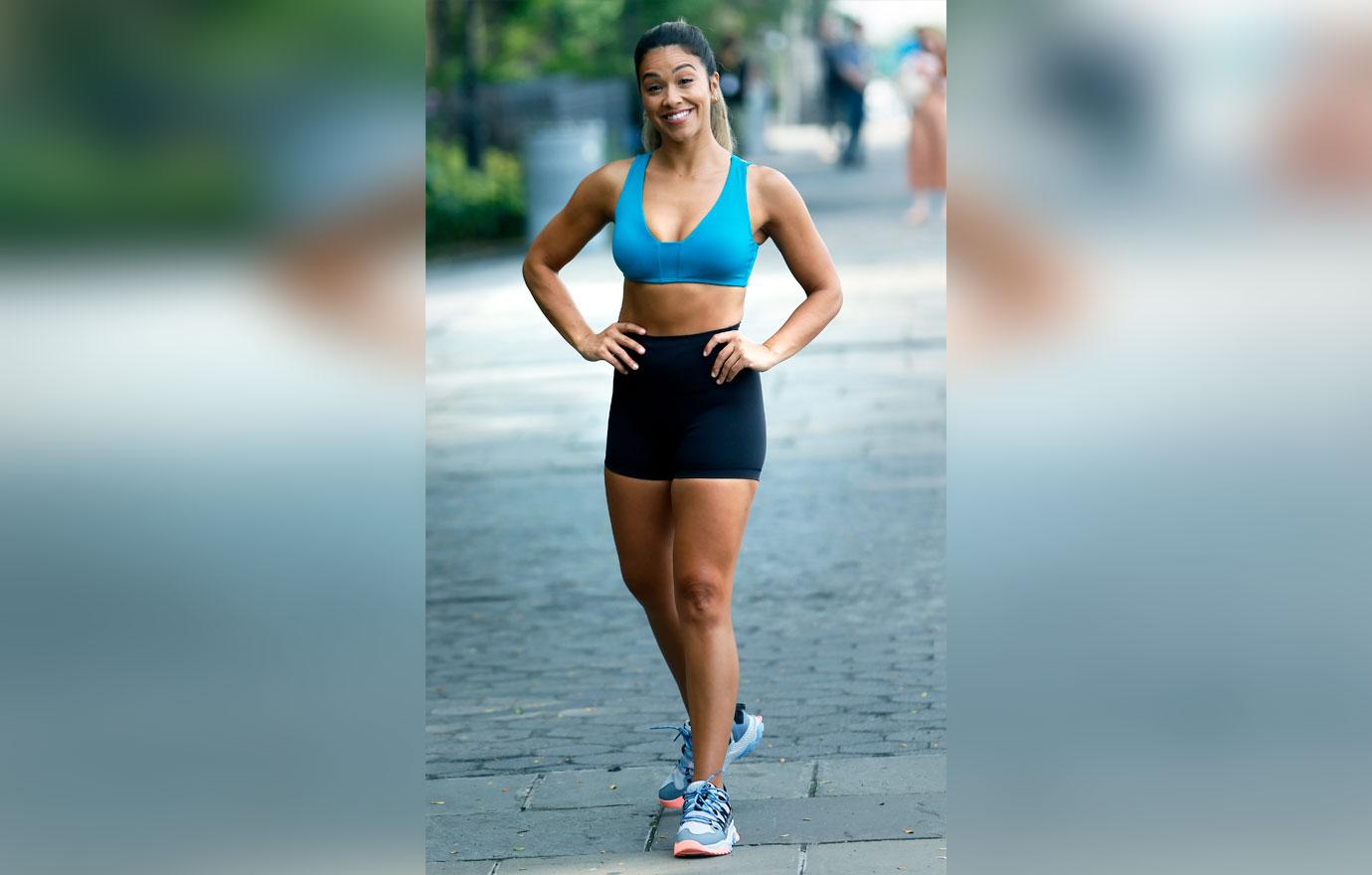 In great shape! Rodriguez showed off her abs while outside.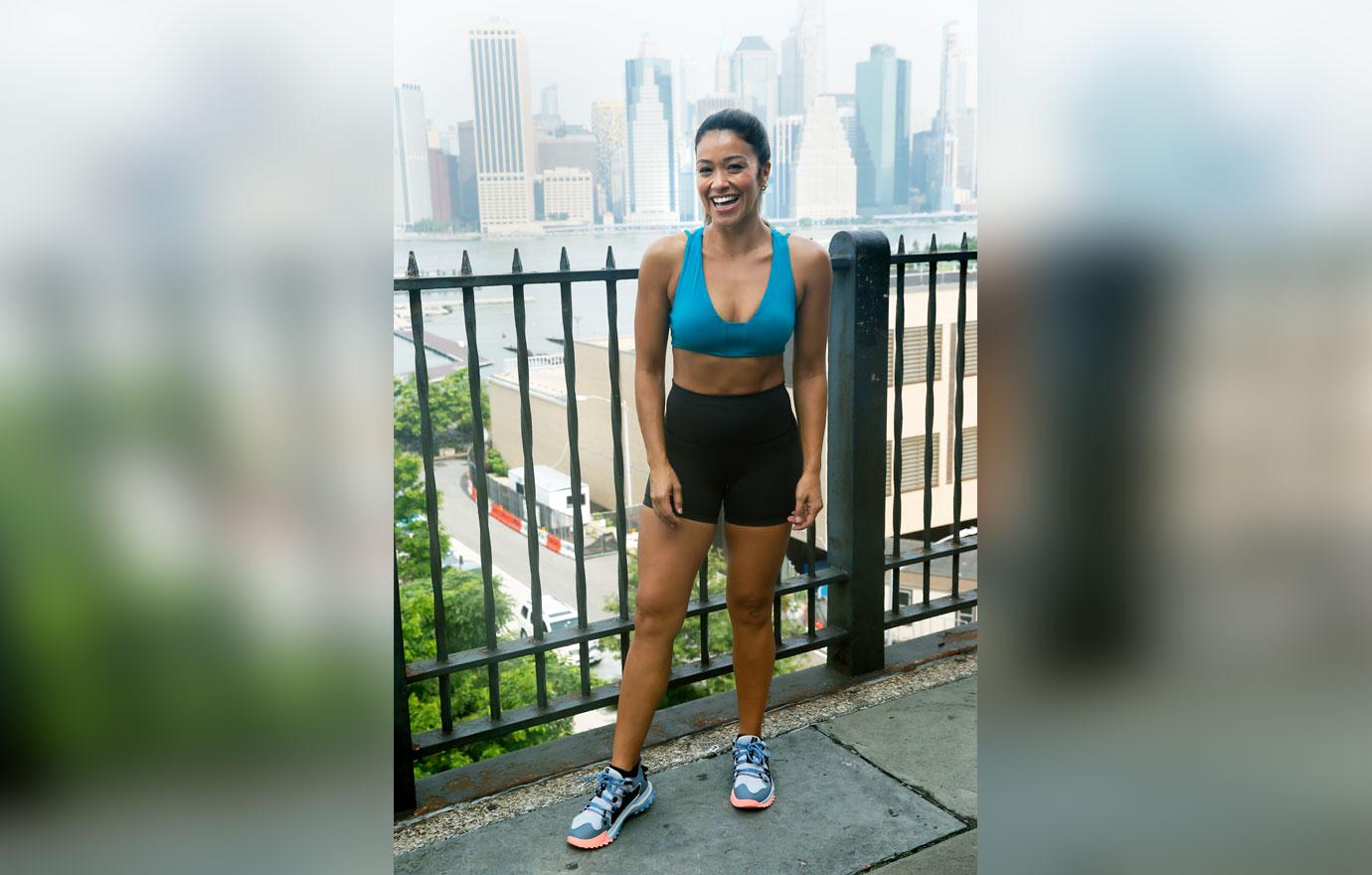 We can't wait to watch this film!