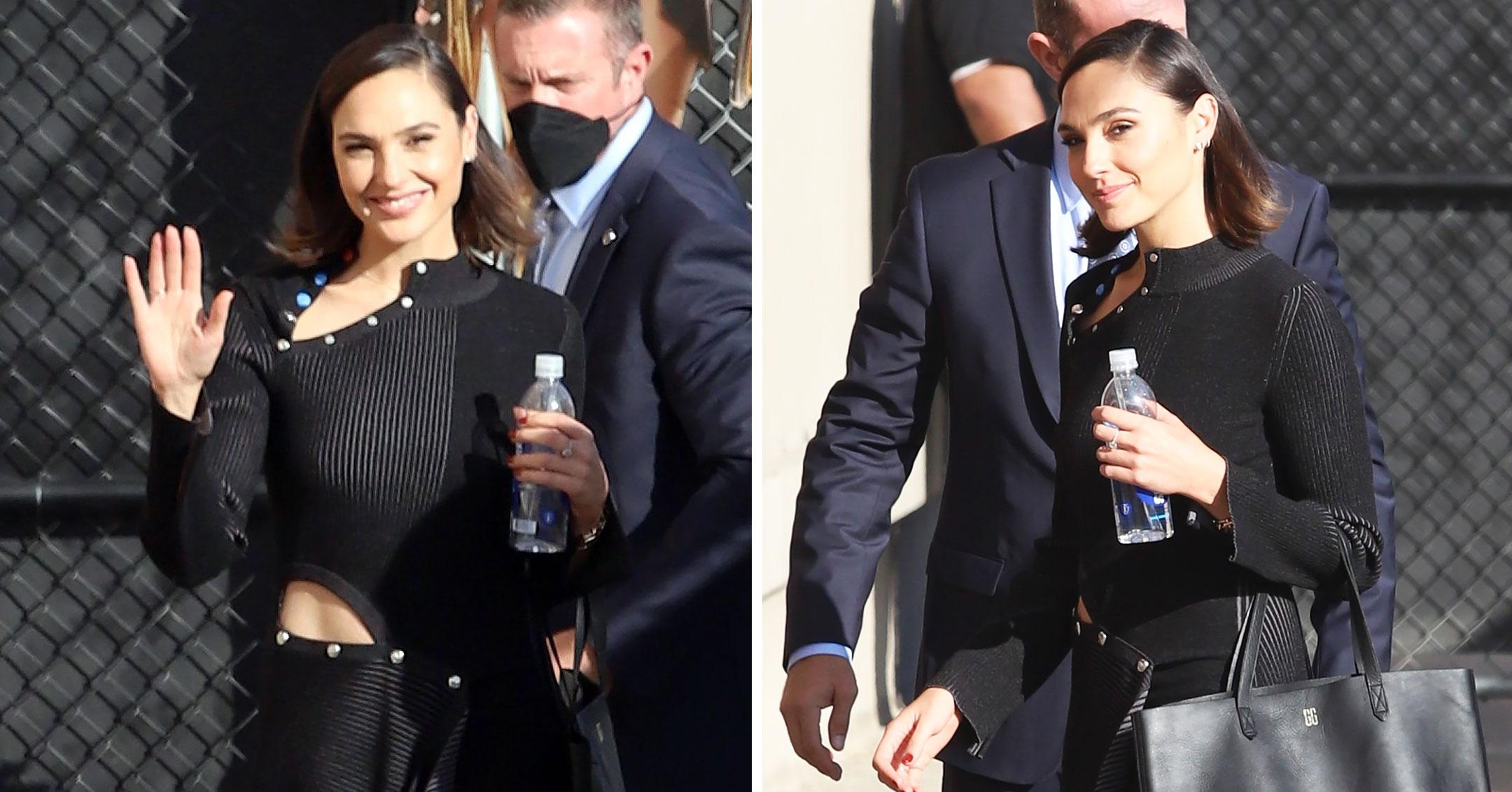 Gal Gadot's Black Cutout Dress Offers A Peek At Her Abs Of Steel: Pics
Actress Gal Gadot had one busy week!
Prior to the November 4 premiere of her Netflix movie Red Notice, the star made the talk show rounds to discuss her new action flick, in which she stars alongside Ryan Reynolds and Dwayne "The Rock" Johnson.
Scroll down to see the cute dress she wore for her appearance on Jimmy Kimmel Live!.
Article continues below advertisement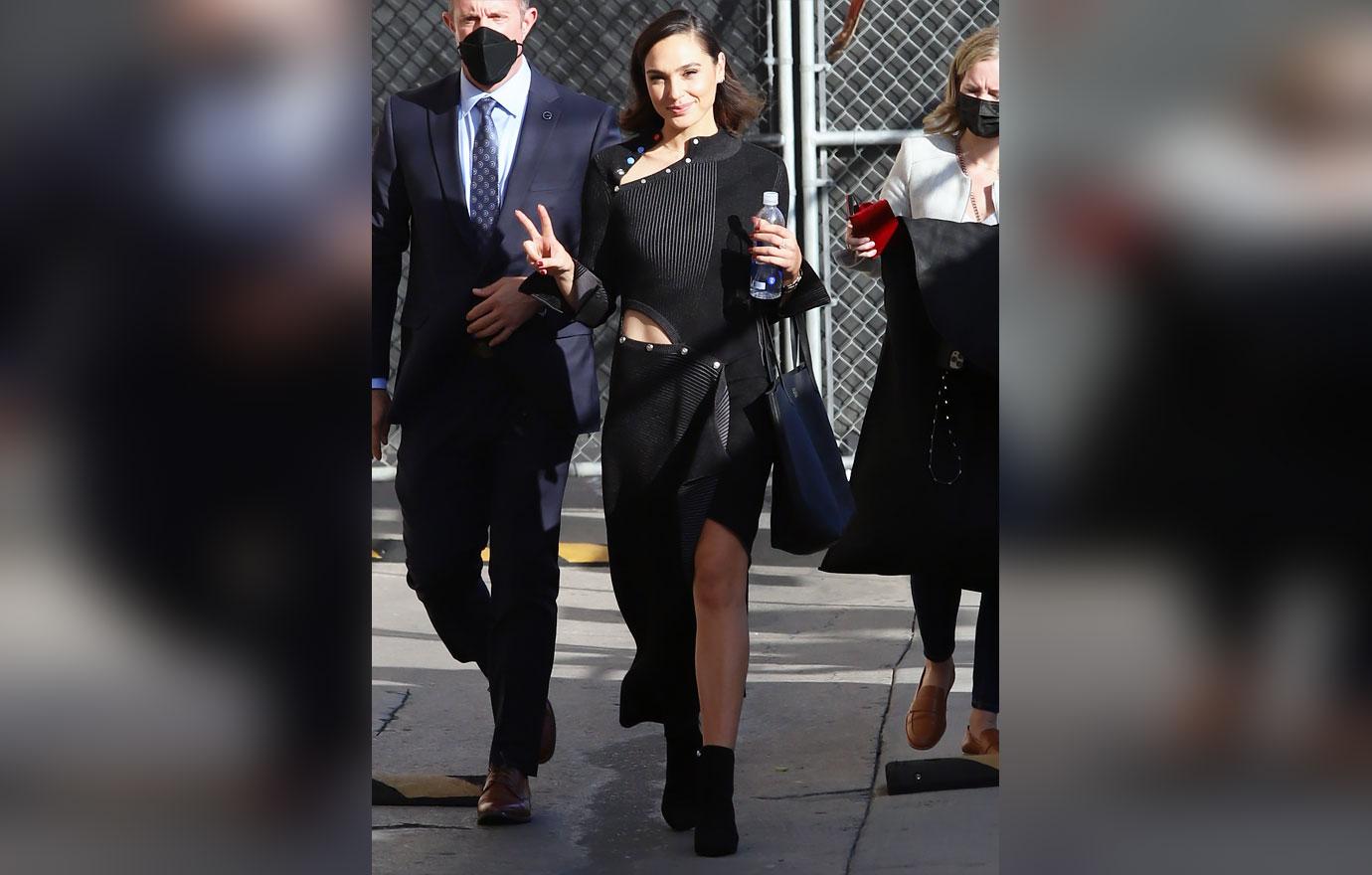 Peace out! The mom-of-three's black dress featured buttons and cutouts at the neck and the waist, letting her impressive peek out. She also carried a black tote bag and slipped on a pair of black booties.
Ahead of the flick's debut, it was revealed that the Wonder Woman lead was in talks to play the Evil Queen in Disney's live-action remake of Snow White.
"I'm so excited. There is so much that I cannot share with you ... but the take on this story is so different and delightful and full of joy," she gushed to Variety. "I'm very, very excited. I wish I could share more."
Article continues below advertisement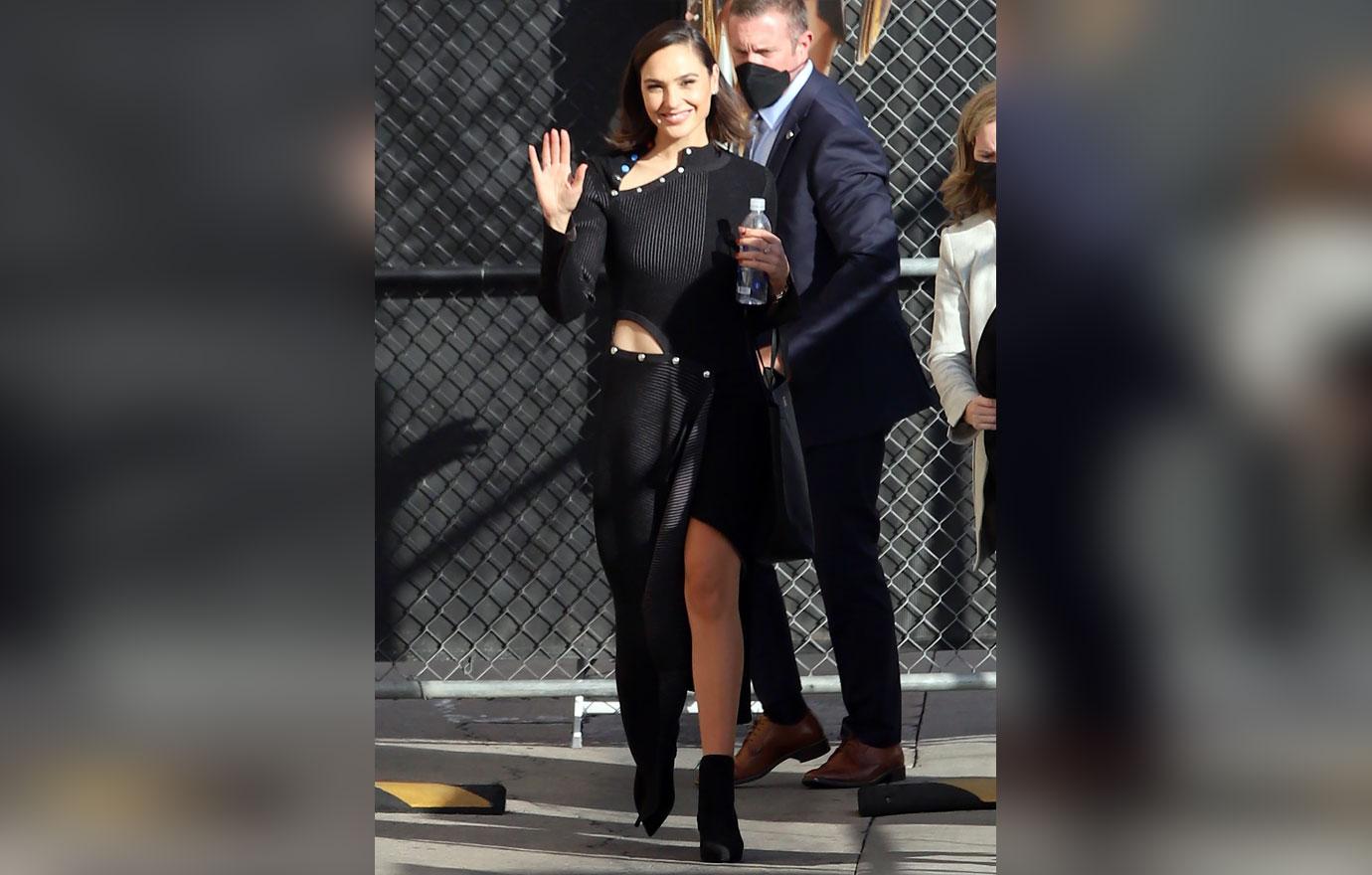 The Israeli beauty has also spilled a few details about the third installment of Wonder Woman.
"The most amazing thing — other than the fact that I get to wear the costume, the Wonder Woman costume again and get inside her boots — is the fact that I can work with my amazing collaborators and work with [director] Patty Jenkins again, and I'm super, super grateful for that," she gushed to Entertainment Tonight.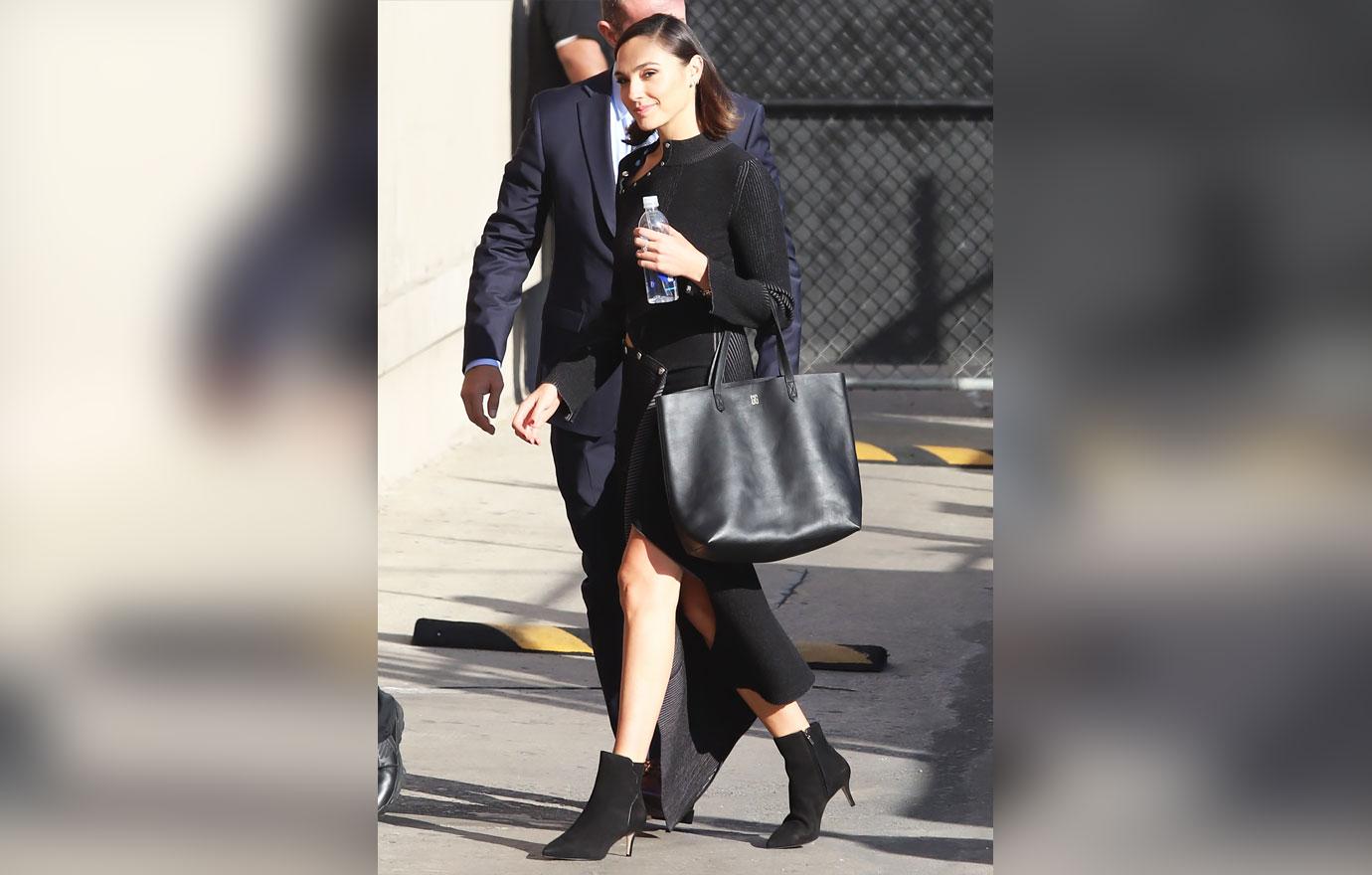 Gadot also revealed that original star Lynda Carter will have a more prominent role.
"First of all, Lynda has mentored me from the very first moment that I got cast as Wonder Woman. She was always there, talking to me, giving me tips and everything," she told The Hollywood Reporter. "She's a true champion of what Patty [Jenkins] and I have been doing, and it was so great that we managed to find the right opportunity to bring her to the last movie and now to the third one."
"It's even better this time," she declared on the upcoming movie. "I love her very much. I love her dearly."