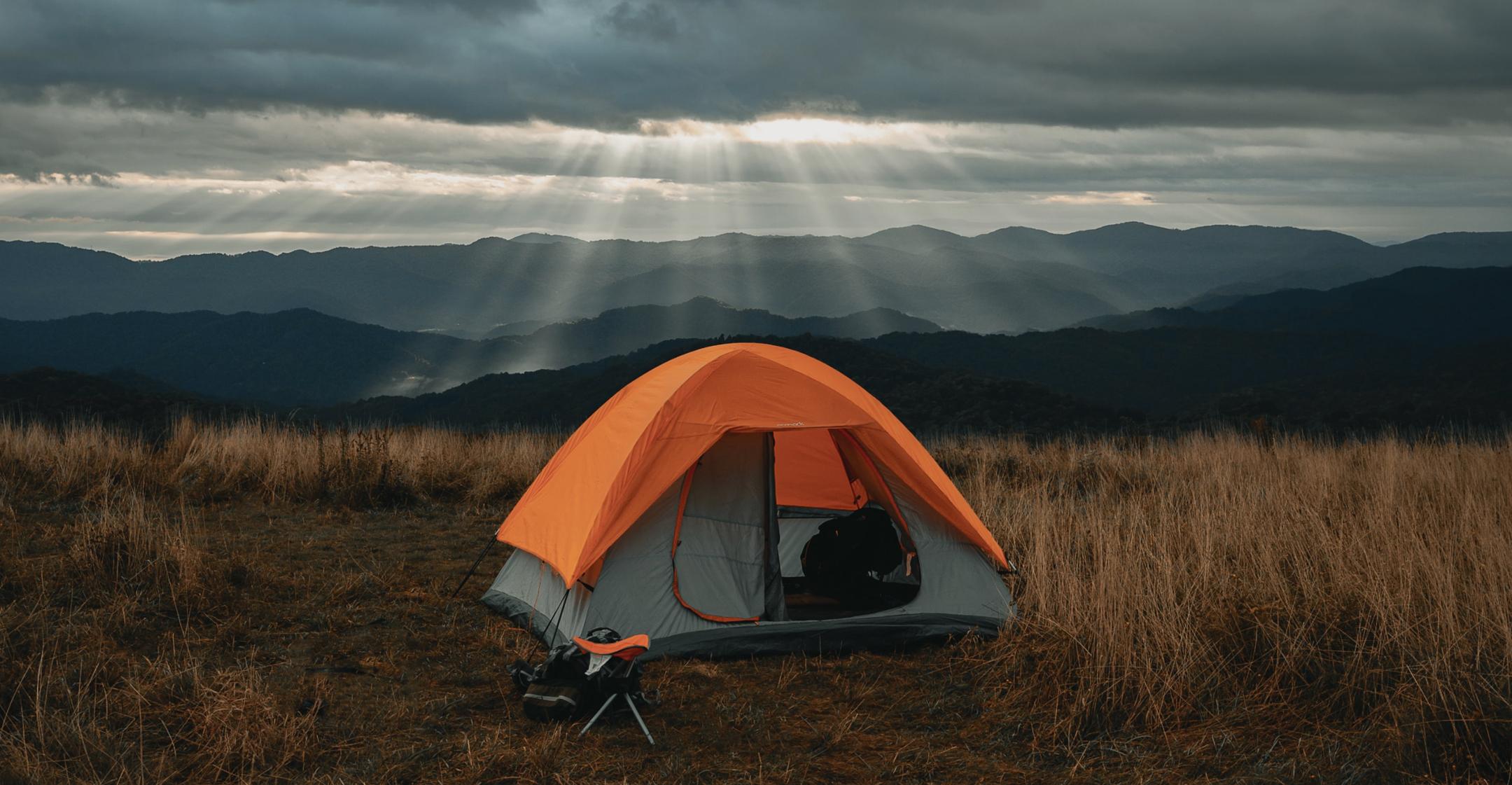 The Great Outdoors Is Calling Your Name: 5 Tips To Help You Pull Off A Successful Camping Trip
There are many reasons you might dream of going camping — maybe you need a break from life's rat race or perhaps you want to practice solitude. In the end, whatever the reason, the great outdoors is calling your name, and you are ready to embark on an adventure, imbibe nature's beauty and experience life's slower pace.
Article continues below advertisement
If you are new to camping, you are probably wondering what it takes to pull off a successful trip.
Keep reading for five tips that will be beneficial for your next excursion.
Decide Where You Will Camp
Before you begin gathering gear, you need to decide where you are going to camp. That way, when you start to make camping purchases, you will know they are the right ones. For example, if you plan to camp where it rains a lot, you will need a waterproof tent. If you are camping in a dessert, however, as nomadic traveler Asher Fergusson explains, you will need "a breezy tent with mesh panels" and sunscreen.
Article continues below advertisement
Some factors to consider when deciding where to camp are whether you are bringing children, pets or friends with you. You also should consider whether you wouldn't mind being far away from toilets or showers — or if you'd rather have amenities like a picnic table and public restrooms nearby. You can find this information by going online and checking out various campsites. REI recommends using this website.
Lastly, you ought to book your stay well in advance of your trip, as most campsites fill up quickly. In the days before your trip, you will be able to focus on gathering the correct supplies rather than stressing out over where you're going to camp.
Article continues below advertisement
Get The Right Gear
According to REI, the basic gear you will need for camping is a tent, a sleeping bag, a sleeping pad, lighting, a cooler and cooking utensils. Purchasing a tent can be one of your biggest expenses — if you don't have a large budget, consider renting a tent or borrowing one from a friend. When you acquire a tent, make sure it is fit for the type of weather you will be experiencing. Female solo traveler Kristin further recommends you buy a tent "that is at least a size or two bigger than what you think you need." That way, you will have enough room to sleep— and fit all of your stuff.
When purchasing a sleeping bag, look for its temperature rating and follow these tips to help you choose the best one. For a cooler, a lot of campers recommend a Yeti. As far as lighting goes, decide whether you want a lantern, a headlamp or string lights to hang in your tent. Finally, you will want to make sure you have at least a pot, a plate, a cup and a spork for cooking and eating.
Article continues below advertisement
Meal Plan
Most seasoned campers say that planning your meals and snacks are essential before you head off on your adventure. One travel blogger recommends using Pinterest to plan out your meals.
As far as what foods to get, Kristin says, "My best advice for meal prepping is choosing a few protein options, a few carb staples (pasta, rice, oats), and easily transportable fruits and veggies."
Article continues below advertisement
Bring Essential Supplies
As you plan your trip and buy all your big gear, it can be easy to forget the little things, like toilet paper and soap. Another item you will need is kindling — if you bring a propane stove, you won't necessarily need kindling, but if you plan to have a fire, make sure you bring something to start it with.
Kristin says that chips like Doritos, or even toilet paper rolls stuffed with lint, make great fire starters. One other essential you don't want to forget is the appropriate clothing. REI says not to wear cotton because if it gets wet, it will make you miserable. For a complete guide on what to wear camping, click here.
Practice, Practice, Practice
One last thing to do before you go — practice setting up your tent; you can do this in your backyard or in your living room. Kristin recommends you also use your propane stove or try cooking over a campfire before you head out.
Meanwhile, one expert says you can go a step further by actually camping out in your backyard for a night or two, as this will give you an idea of what is in store for you in the wild.
Article continues below advertisement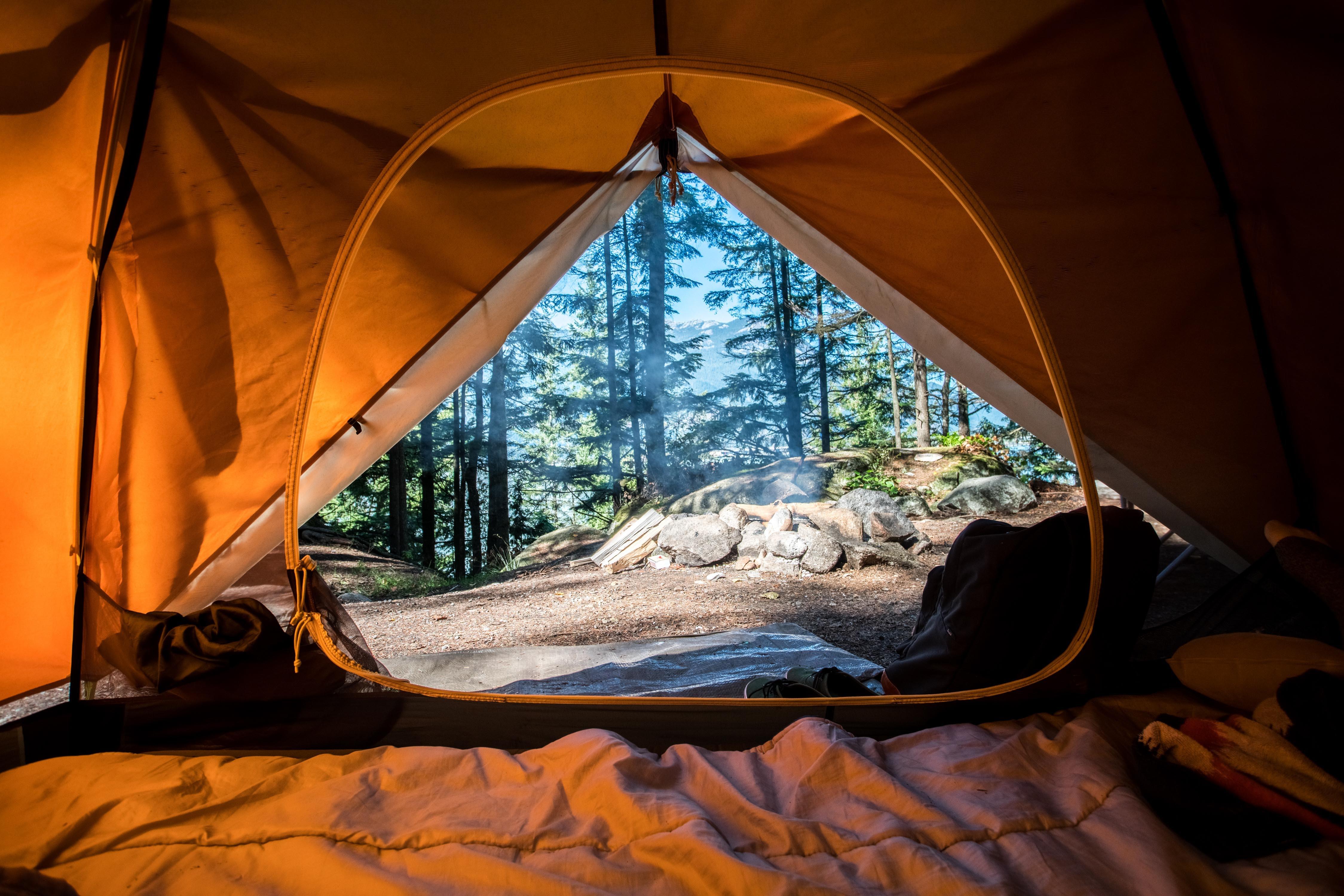 The National Park Service says that camping can improve health, provide a digital detox and even enhance relationships. If you've been camping before, you know this is true. If you haven't, go ahead and follow the above tips, knowing there are many wonderful things in store for you as a first-time camper. As Walt Whitman said, "Now I see the secret of making the best person, it is to grow in the open air and to eat and sleep with the earth."