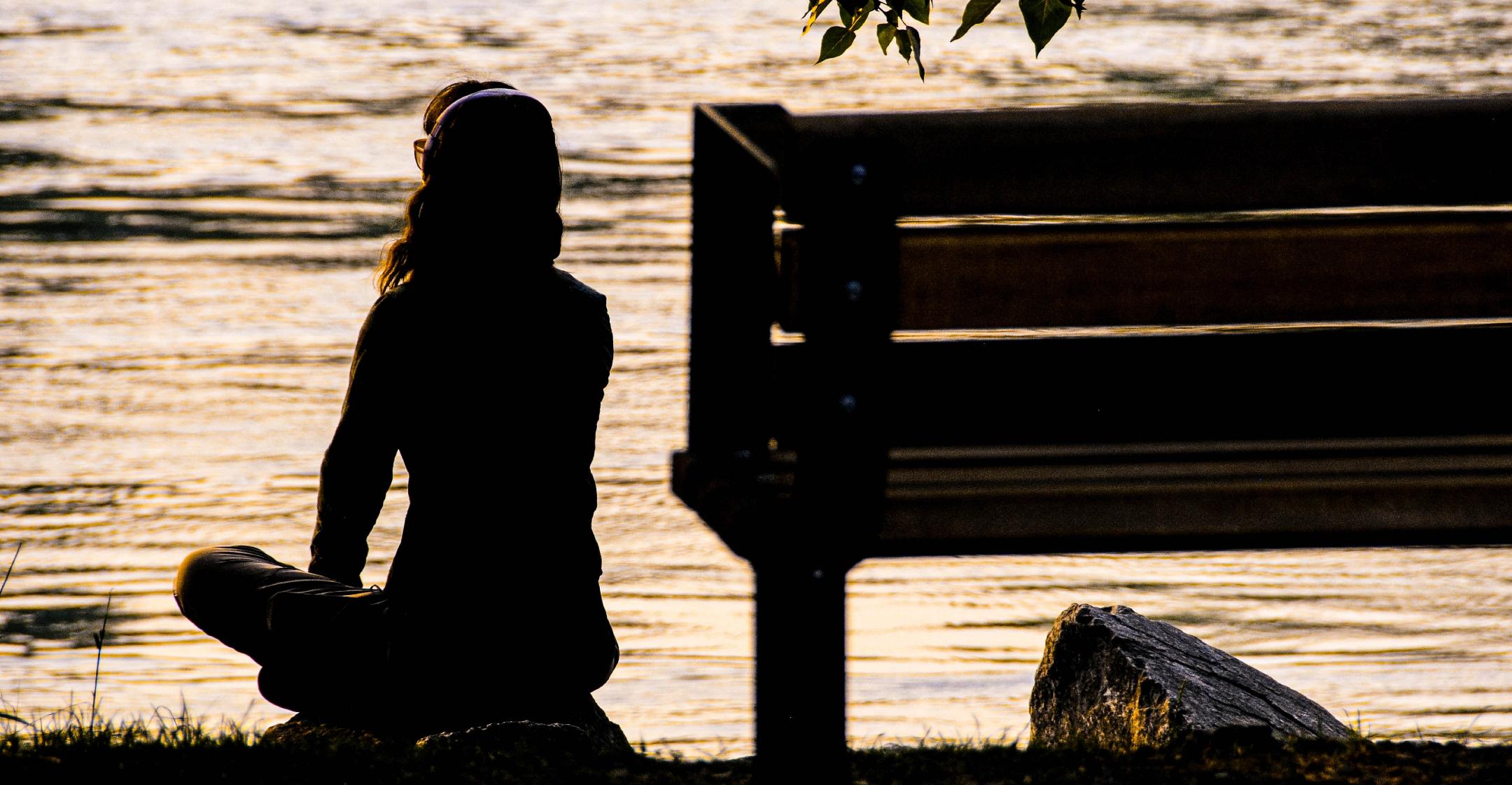 Don't Avoid Being Alone! Solitude Can Actually Be A Powerful Tool To Enhance Your Well-Being
Many folks equate solitude with loneliness — and take measures to avoid both. Yet, while loneliness isn't good for your overall well-being, solitude can be. According to the online psychology magazine Psychreg, "loneliness is a negative state, marked by a sense of isolation."
Meanwhile, "solitude is the state of being alone without being lonely."
Article continues below advertisement
According to Sherrie Bourg Carter, Psy.D., solitude breads productivity and improves concentration. It also enhances your relationships and helps you become a better problem solver. Finally, it allows you to "reboot your brain and unwind." Forbes names another science-backed benefit of solitude — it sparks creativity.
Article continues below advertisement
Since solitude is so beneficial, how do you embrace it without drowning in loneliness?
Keep reading to find out more about why solitude is beneficial to your life.
Incorporate Mindfulness & Meditation
According to Mindful, "Mindfulness is the basic human ability to be fully present, aware of where we are and what we're doing, and not overly reactive or overwhelmed by what's going on around us." In order to practice mindfulness, you will need to return "your attention again and again to the present moment." One of the best times to practice mindfulness is when you are in solitude — with no interruptions, you can focus on returning your attention again and again to the present moment.
Article continues below advertisement
Meditation and mindfulness are sometimes used synonymously. One simple way to practice meditation is to sit somewhere comfortable and set a timer. Then, focus on your breath. If your mind starts to wander, as it inevitably will, simply let the thoughts go and return your focus to inhalation and exhalation. For a simple five-minute breathing meditation that will help you cultivate mindfulness, click here.
Tackle A Hobby Or DIY Project
Thuy-vy Nguyen, a professor of social psychology at the University of Durham, says that engaging in hobbies ensures that solitude will be a positive experience for you. The best hobbies, she says, are ones "that relate to self-care and self-expression or activities that increase a sense of competence like sport and exercise."
Article continues below advertisement
Mental health writer Taylor Bennett likes to focus on DIY crafts when she's faced with solitude — often, she picks one that she started but never had a chance to finish. "Working on such projects is a great way to spend your time alone — it's productive, oftentimes fun, and also beneficial to your mental health," she explains.
Get Outside
A great place to engage in solitude is in nature — some folks call this nature therapy, nature bathing or forest bathing. Nature bathing was inspired by a Japanese practice called Shinrin-yoku. The idea behind nature bathing is that you pick any spot in nature and then engage in "a simple practice based on paying attention by slowing down enough to witness 'what is' in any given moment, and connecting with this in a way that is pleasurable, nurturing and real." Learn more about the practice here.
Article continues below advertisement
Pablo Picasso once said, "Without great solitude, no serious work is possible." And science has shown this to be true — the studied benefits of solitude include increased creativity, productivity and improved recovery. Whether you are facing solitude because your family is off traveling without you or because you need it, putting the above steps into practice is guaranteed to make your time alone a beneficial experience.