Embrace Your Quirkiness! 5 Awe-Inspiring Decor Ideas In 2022
Can you believe we're already a third of the way through 2022? As fast as this year is flying by, there's still plenty of time to give your home a refresh.
But where to start? Just like with fashion, trends come and go fast, and it can be hard to keep up with all the decor tips and advice circulating the web.
If you're feeling stuck, here are a few quick ideas to give your home interior the makeover it deserves.
Article continues below advertisement
Reconnect with nature without leaving your home
Let's face it: as convenient as working from home often is, it can cause you to develop cabin fever.
While the obvious remedy for the feeling of being trapped inside is taking a stroll around the block, sometimes that's not an option or doesn't do the trick. So instead, try bringing elements of nature into your home.
One simple way of doing this is by incorporating various forms of stone and natural wood into your interior design. In the kitchen, this could mean adding a marble backsplash behind your oven. Or, you could add a clay jar with natural textures to hold your kitchen utensils.
In your living and family rooms, reconnecting with nature might include replacing tables made of synthetic materials such as glass with polished wood ones. You could also repaint a few of your rooms with nature-inspired colors, like light browns, yellows and greens.
Even easier, bring in a few small trees in clay or terracotta pots. Blooming flowers look as good as decor as they do on floral designs. Your home will feel like a vibrant forest in no time.
Soften some of your home's sharp edges
Couches and chairs characterized by straight lines and sharp edges have had their moment in the sun for a while now. But, as elegant as minimalist design is, it's not always the coziest.
It's time to make our living spaces more welcoming. Furniture with rounded edges can help soften the sharp corners that exist in every room of a house and make the room look so much more inviting for friends and family.
Better yet, if you have a room in your home that feels just a bit small, furniture with rounded edges can fill the space more naturally and make the room feel less cramped.
Luckily, furniture designers are responding. You can now find couches, tables and chairs with rounded edges at a wide range of prices. You can even find elegant interior lamps with rounded and curved designs to compliment them. Check out the available options and try to find the ideal fit for your home.
Article continues below advertisement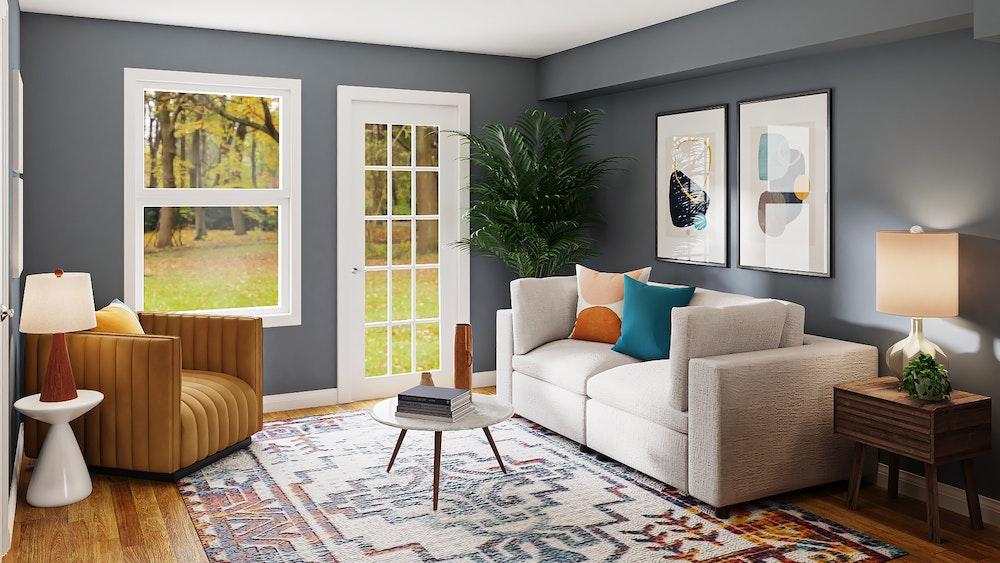 Embrace your quirkiness with maximalism
Did we mention minimalism is on its way out? It's time to restore a bit of individuality to our homes.
So, what does maximalism look like? Imagine finding three vases you love for your living room on Facebook Marketplace. Maybe you saw the perfect picture frames for your kids' newest finger painting collection. And then, the next day, you see a quirky bar cart at your local furniture store.
Until recently, the common wisdom would be to resist the urge to buy all of them because it would make the room look cluttered. Maximalism, on the other hand, tells us to embrace what makes us unique.
You should feel confident when experimenting with different colors and patterns within a single room of your home. As long as you and those around you feel comfortable in the room, there's no point in fretting over it feeling too crowded.
Article continues below advertisement
Set aside some space for yourself
If you've spent any time watching HGTV over the past few years, you've probably heard the term "open concept" at least a few times. While we all want our homes to feel wide open, because sometimes you need some space for yourself.
This is especially true now that many of our homes double as an office. A simple fix many homeowners are embracing is the use of pocket doors. Unlike traditional doors, which are visible regardless of whether they are open or closed, pocket doors can slide into a wall when they are not in use. It's the perfect way to have privacy when you need it without sacrificing the openness of your home.
Look for pocket doors that complement your home's decor. You can find them in a wide range of colors and styles, and there's sure to be one that fits your home.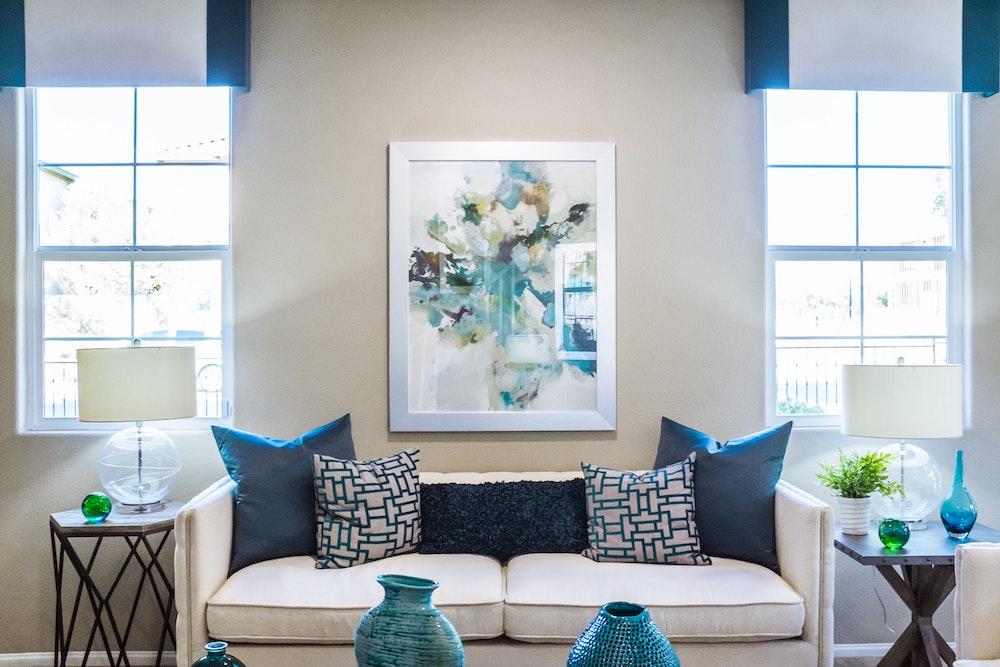 Article continues below advertisement
Latch onto timeless styles
Supply chain issues are making furniture prices as unpredictable as ever. At the same time, many of us are trying to avoid cycling through furniture too quickly knowing the impact disposing of it can have on the environment.
An easy way to save money while promoting sustainability is by seeking out timeless styles. If the interior design of your home isn't dictated by trends, you won't need to constantly buy new items. And the best part is timeless styles don't have to be boring.
Upholstered furniture, for one, never goes out of style. Upholstered couches and chairs are comfortable and always look chic, no matter the decade. Once you have upholstered furniture in your living rooms and family rooms, consider adorning your ceilings with wicker light fixtures. Any object made out of wicker adds warmth to the room it's in, whether it's a wicker basket or bed frame.
A unique approach to timeless decor that combines both retro and modern styles is LED neon. Wall-mounted LED neon signs combine the unique, old-school aesthetic of neon with modern LEDs. Neon has proven itself to be a style that lasts.
You can probably already guess what we're going to say for kitchens and bathrooms: marble. Craftspeople have used marble for thousands of years to produce stunning works of art. By installing marble countertops and backsplashes in your kitchen, or marble bathtubs and sinks in our bathroom, you can set up both rooms to withstand the test of time.
Let 2022 be the year of "you"
As difficult as the past few years have been for so many of us, they have offered us the chance to better understand ourselves. When you're deciding on the next big change at your home, consider what it is you're passionate about and try to fit it into your design. We're confident in saying you'll love the results when you do.