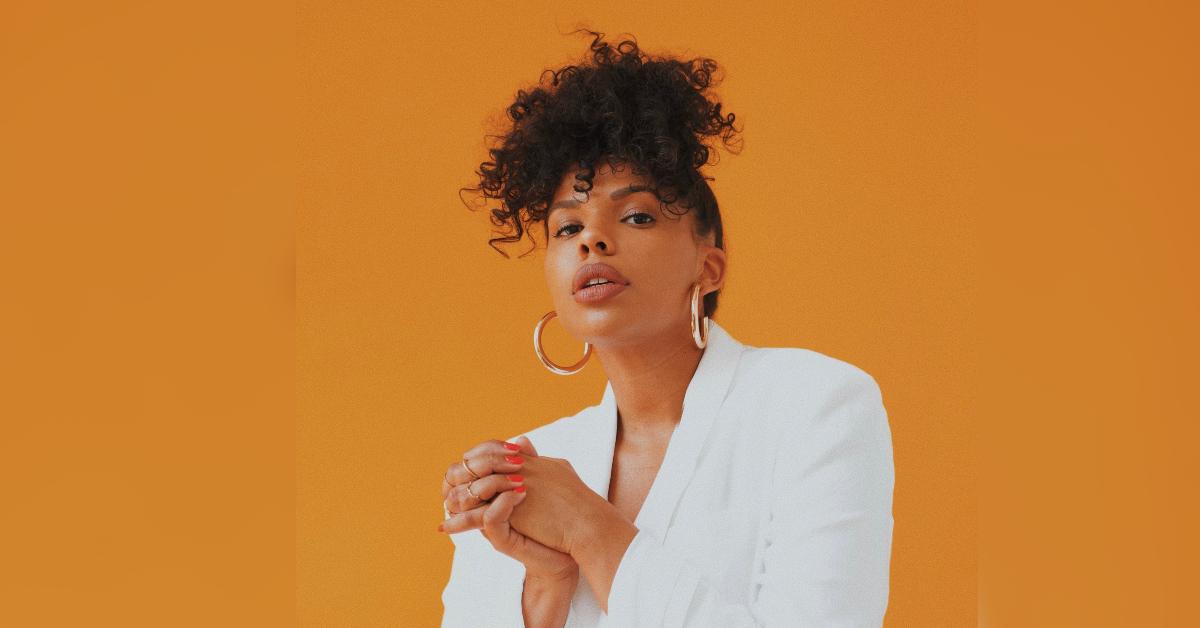 Exclusive: Style Expert Tyla-Lauren Gilmore Loves Being Able To 'Inspire Women Of All Shapes & Sizes': 'You Can Do Amazing Things'
It's not always easy to post photos of yourself on social media, but for Tyla-Lauren Gilmore, it's part of her job as a style expert and influencer. Since the brunette beauty has always "loved fashion since I could walk," she has created an "amazing community" on the internet, which is why she "loves being able to inspire women of all shapes and sizes."
Article continues below advertisement
"I have never been a size 2. I have always been a pretty average size, and I range from an 8 to a 14. I think for me, it took me a while to be secure in my body, and I think that is the number one thing that pushed me and pivoted me into what I do now because I love helping other women feel great in their body and what they wear and I think style is the most amazing way to express yourself," the digital content creator exclusively tells Morning Honey while talking about her partnership with Marshalls and T.J.Maxx, in which she shares some of her fashion must-haves this season.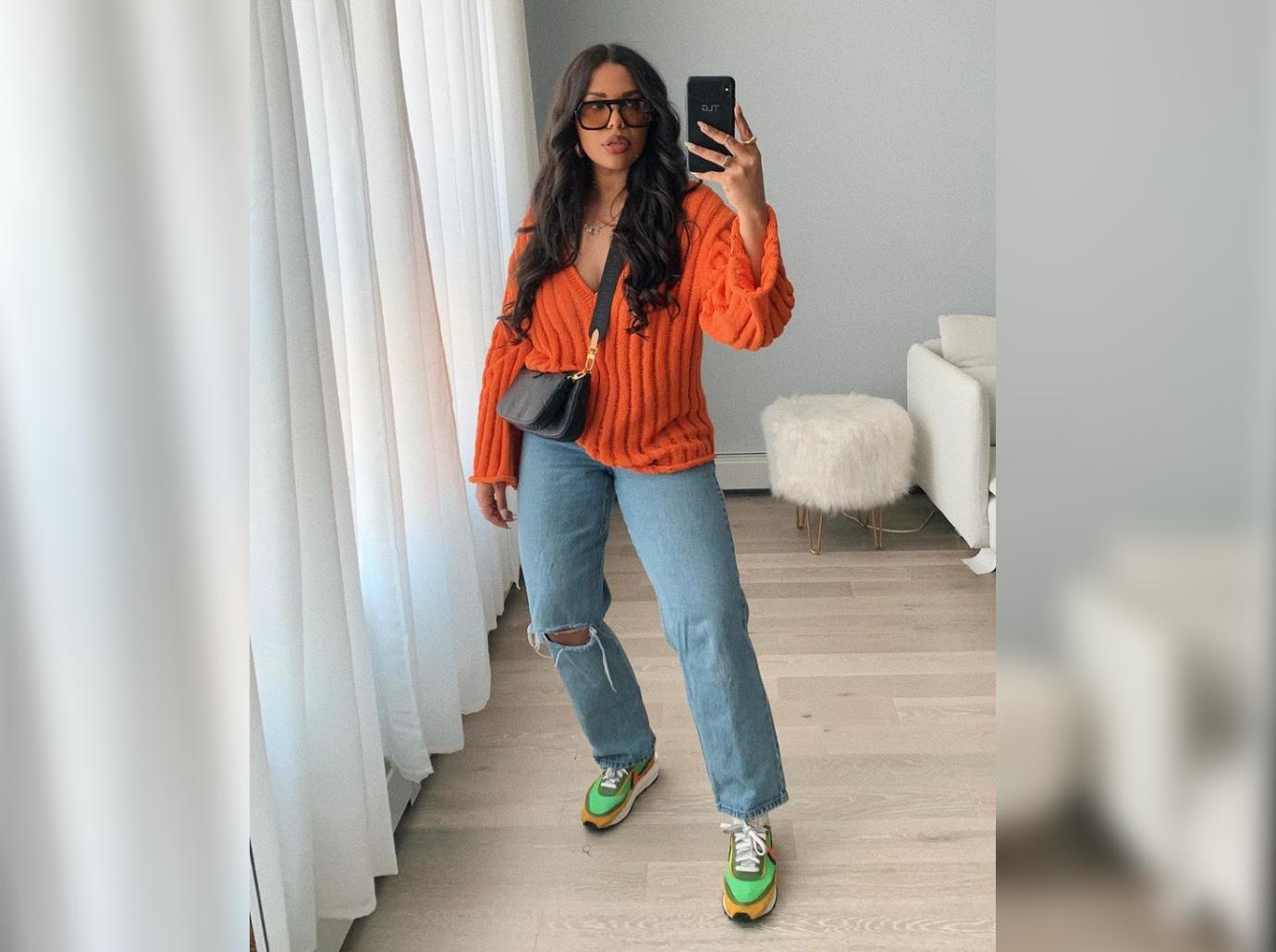 Article continues below advertisement
"I love being able to inspire women of all shapes and sizes," she continues.
Since Gilmore comes from a mixed background, she one day came to the realization that she doesn't have to look like everyone else. "I said, 'Ty, 'this is who you are and that is what makes you special,' and that is what I try to communicate to everyone. It doesn't matter if they are following me on Instagram or I am talking to you in a store or you're my best friend, I always want people to remember that who you are and what you have to offer and what you look like is so special," she declares. "I feel like it was kind of my goal to express that to others and make them feel their best by telling them that. Once you're comfortable with yourself and you have that confidence, you can do amazing things."
Gilmore notes that the fashion world is "slowly and surely changing," but she wishes it wasn't such a process.
"I always tell everyone, 'You don't have to be anything anyone wants you to be, you don't have to look like Kim Kardashian, you don't have to look like a model, you don't have to be skinny, you don't have to be tan, you don't have to brush your hair every day — whatever your comfortable with is all that matters.' It's important to start from within," she says.
Article continues below advertisement
One of the reasons Gilmore loves the job so much is that she gets to connect with people, which is easy since she's a "chatty person."
"I love learning about other people and their cultures and their stories," she shares, adding that people around the world have reached out to her about their own hair and body issues. "Being able to be an example or set an example for the younger generation is also something that is super near and dear to my heart."
"I had a woman come to me and she was like, 'Hey, I started wearing blazers because you told me that I should try it and it could work out.' She's like, 'I went on a date and this guy is my boyfriend now and he loves my blazers, he says I have such a great sense of style,' and I instantly broke down in tears because it's so crazy how you can impact someone's life that you never even meet and being able to do that is so unbelievable," she gushes.
Article continues below advertisement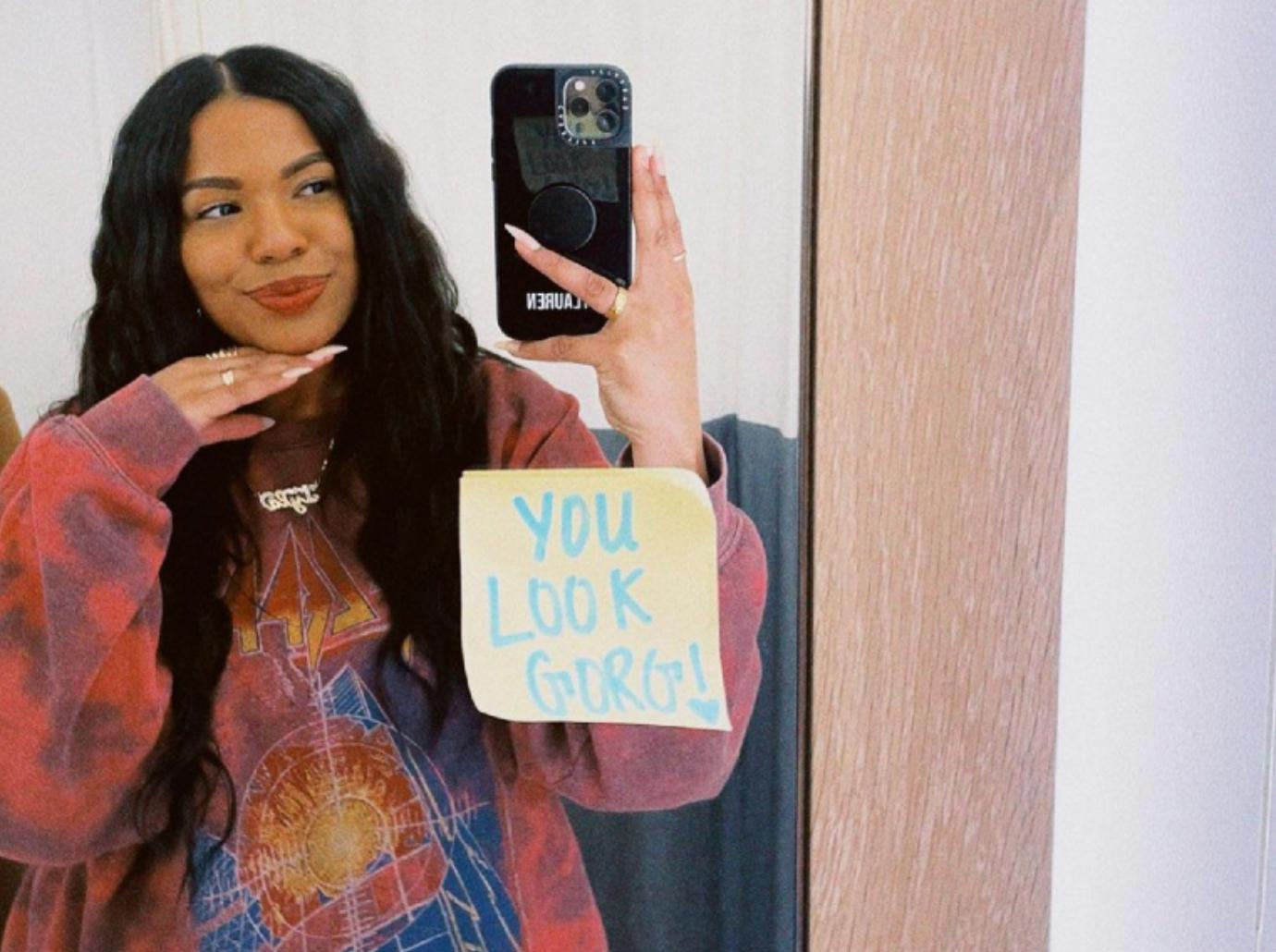 Additionally, Gilmore's partnership with Marshalls and T.J.Maxx is a full circle moment for her, as she used to shop with her mother at the stores when she was younger.
"We connected on it. We love being able to find really quality things that a lot of people could find and it didn't break the bank. My mom was all about looking your best and feeling your best, no matter where you shopped. I literally come from a long line of shoppers — it's just in our blood, so T.J.Maxx and Marshalls is just a family thing for me. The partnership has been really, really amazing."
As for what's next, Gilmore isn't stopping anytime soon — she wants to do more get togethers and workshops with women so they can embrace who they are.
"I love connecting in intimate settings, so I definitely want to go down the event path," she declares.