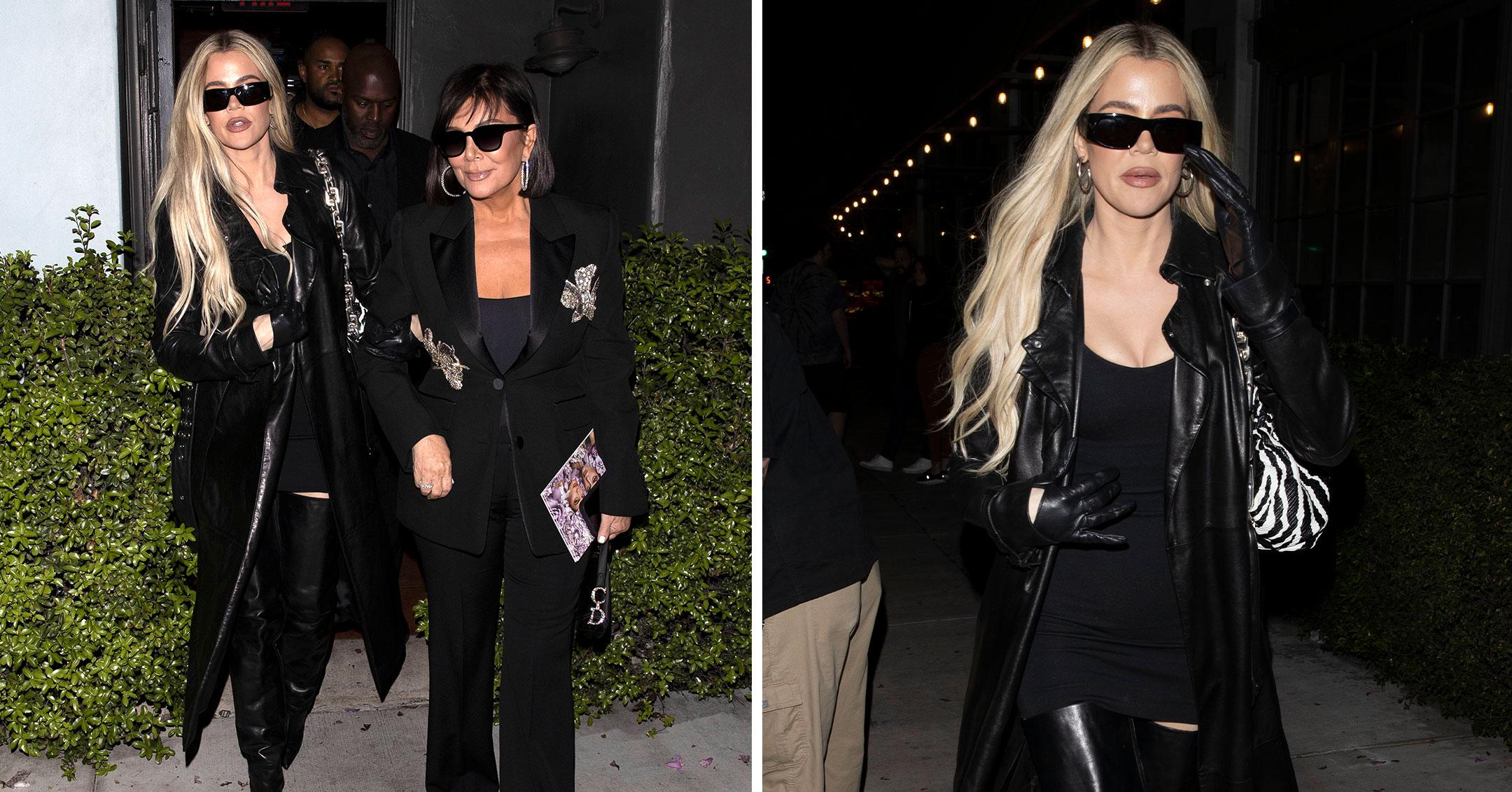 Khloé Kardashian & Kris Jenner Step Out In Head-To-Toe Black Before The Premiere Of Their Tell-All Interview: Photos
Family date night! On April 5, Khloé Kardashian, Kris Jenner, and the latter's longtime boyfriend, Corey Gamble, grabbed dinner at Hollywood's Osteria Mozza.
The trio's outing came just one night before the brood's interview with Robin Roberts aired, where they dished on their show and personal lives.
Check out their looks below!
Article continues below advertisement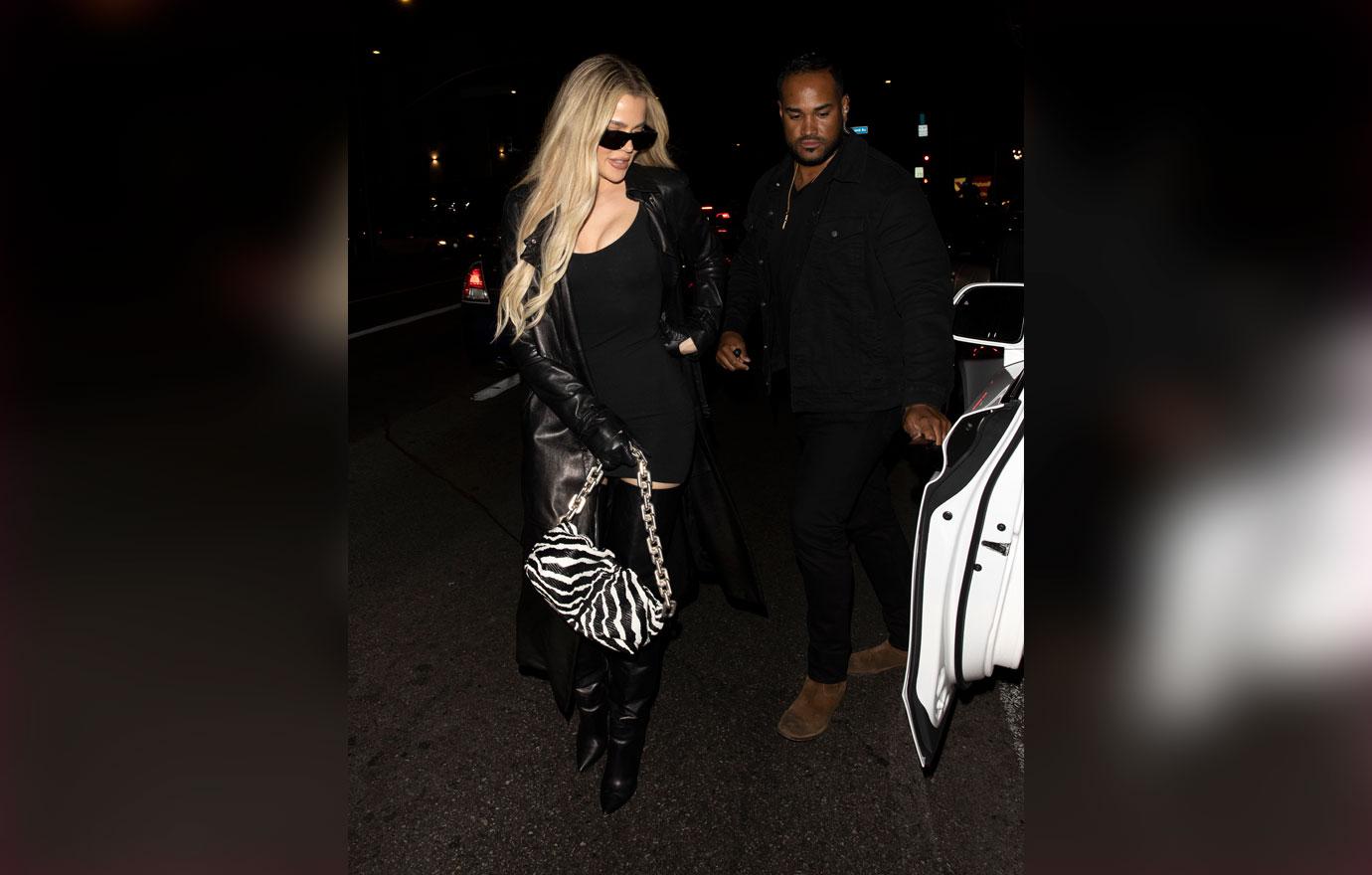 The Good American founder stepped out in a head-to-toe black leather look in sunglasses, a dress, thigh-high boots, a long trench coat and a pair of gloves. She broke up the monotony with a zebra striped purse.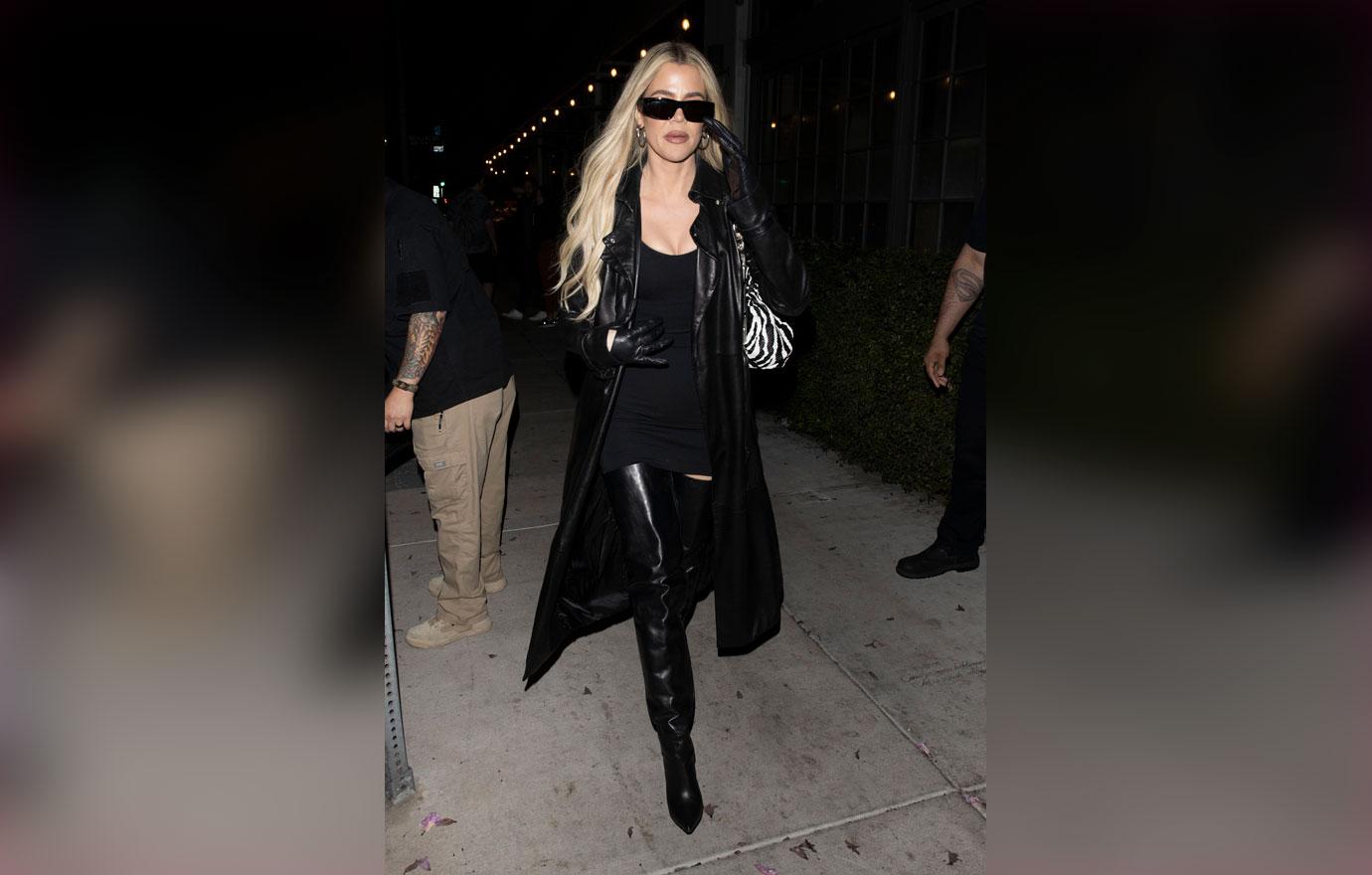 During her chat with Roberts, the mom-of-one dished on her on-again, off-again romance with Tristan Thompson.
"With Tristan I did feel incredibly safe in the beginning, and I felt really good for a time. I remember when he cheated on me right before I gave birth [to their daughter, True, 3] and I was able to still have him in the delivery room," she explained. "It might have looked strange to the outside world, but when my daughter watches my home videos, those videos are going to be as pure and perfect as I was able to make them."
She added that the NBA player is "a great guy" but "just not the guy for me."
Article continues below advertisement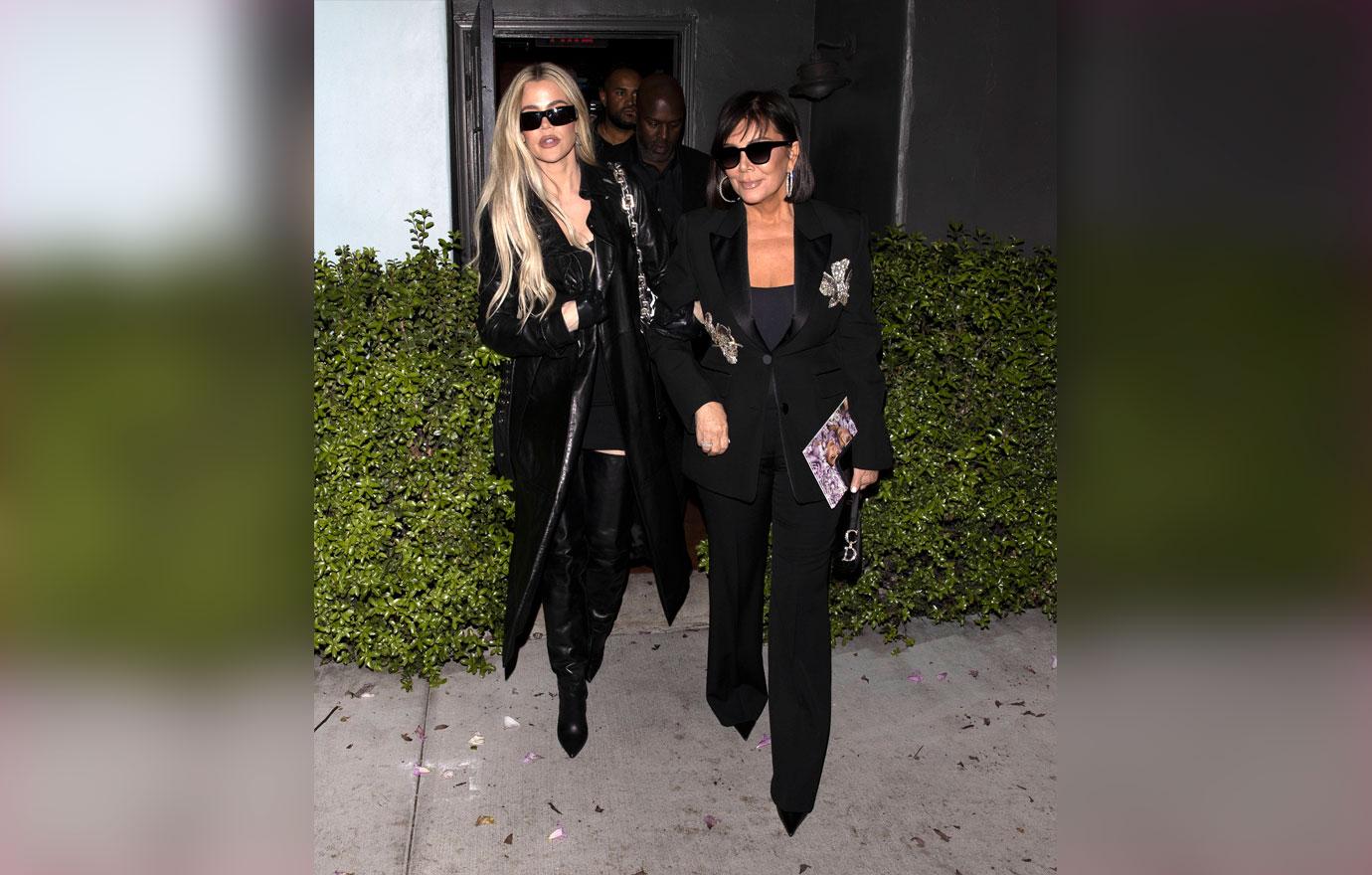 Momager Jenner also wore black with an ensemble that consisted of a pantsuit adored with silver and sequined patches, pointed-toe heels and sunglasses. Her beau can be seen in the background of the shot.
When the Safely cofounder sat down with Roberts, she opened up about her relationship with ex Caitlyn Jenner, insisting, "We're fine. We're friends. And I see her when she's at a family thing so it's, you know, settled down a lot."
Still, the reality star admitted that the athlete's transition was difficult for her to handle. "I think it was a big shock. It's a scary thing to go through because you know nothing about it," she explained. "It's a subject I never thought that I would ever have to directly deal with [or] confront [or] be understanding about. Something that I didn't you know, understand."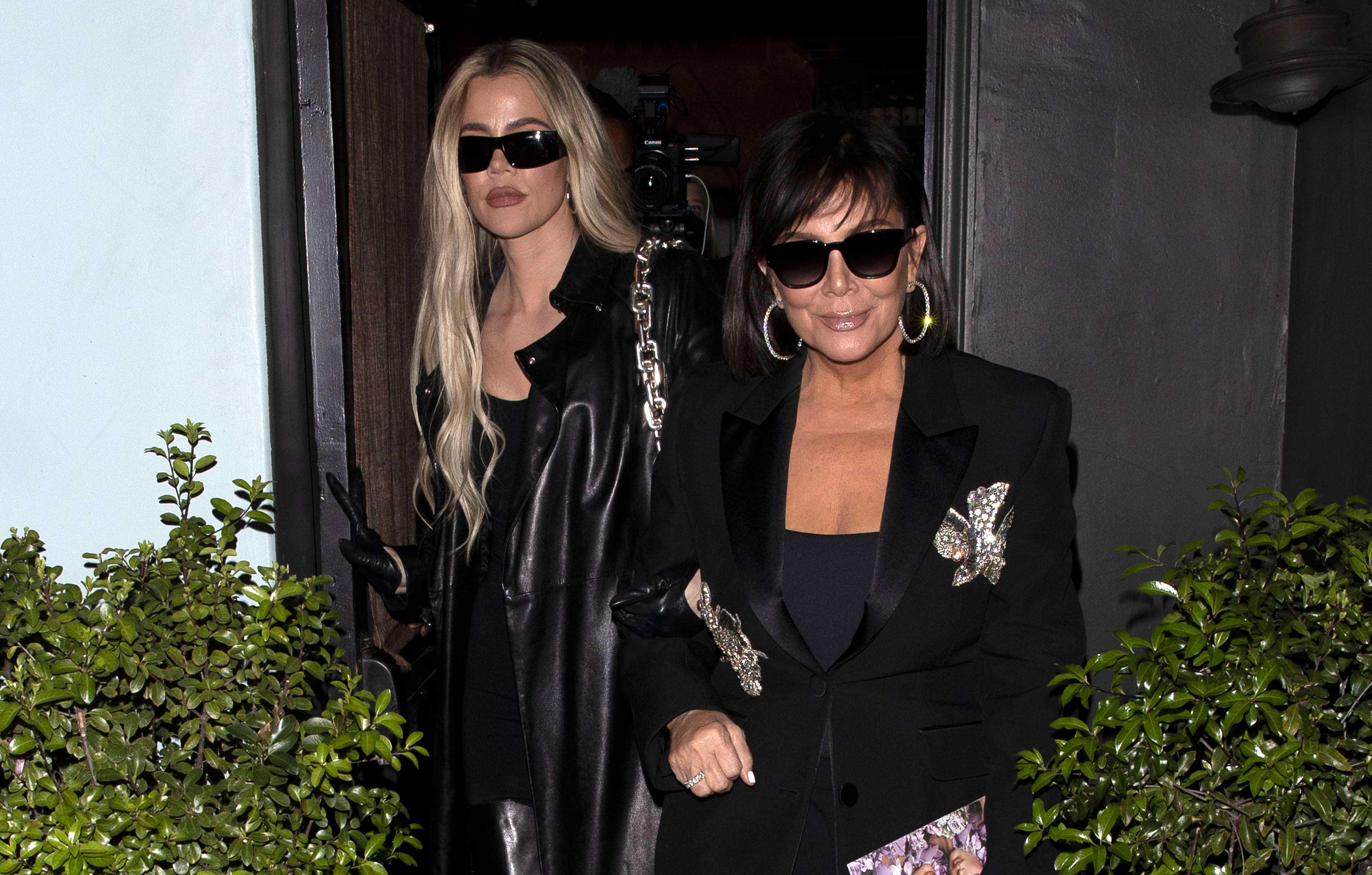 Jenner was rocking a new 'do: instead of her signature pixie, she debuted a short bob with bangs!