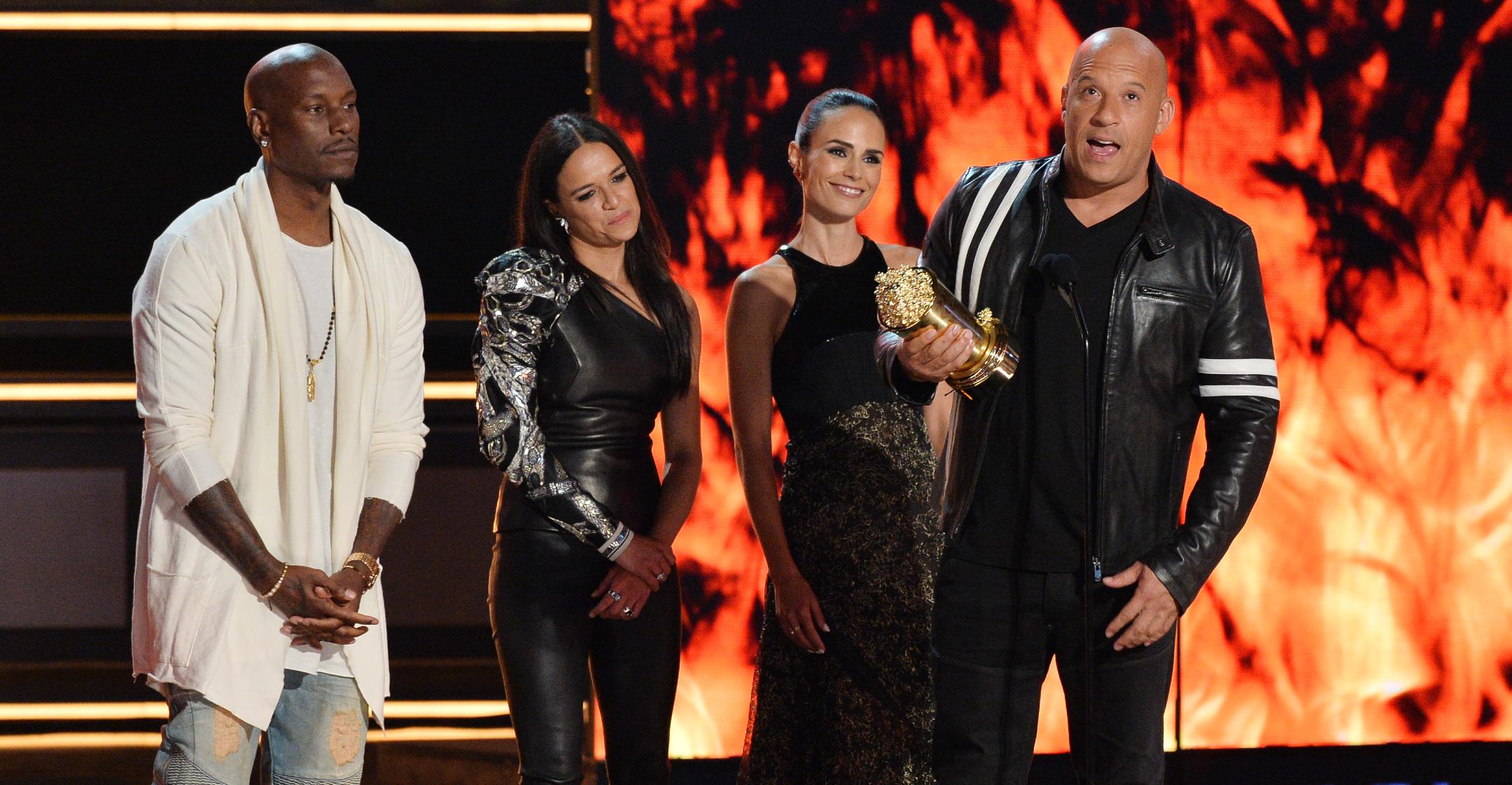 'That Would Be Incredible': 'Fast And Furious' Costars Agree That The Female Characters 'Deserve' Their Own Spinoff Movie
The need for speed! As excited as the F9 cast is for their new movie to finally hit theaters, they're just as eager over the possibility of the Fast and the Furious franchise heading in a different direction.
Article continues below advertisement
"The girls need a spin off," Ludacris insisted during an interview. "That's what needs a spin off. All the bada**, kick a** women that are in this film, that's who deserves it."
Costar Tyrese Gibson agreed, as did Jordan Brewster, who noted, "That would be awesome. I've heard those rumors. I think that would be incredible."
The actress was asked if there was any truth to the gossip, but she answered by playing coy and giving her own ideas.
"Think about all the people we could bring back, right? We could bring back Eva Mendes, who'd be incredible to work with," she said. "There's Helen Mirren, Charlize Theron, Nathalie [Emmanuel], me and Michelle [Rodriguez]."
Article continues below advertisement
"It would be really, really cool," she added. "So, I can't speak to the discussions, but I think it would be awesome. So, fingers crossed."
Article continues below advertisement
In 2019, when the spinoff Hobbes & Shaw was released, Vin Diesel claimed a women-led movie was already in the early stages.
"As you know, there are three new spin offs that We have promised Universal ... well this week we heard a pitch for the Fast female protagonist driven spinoff I created in 2017," he revealed. "It was VERY exciting."
Article continues below advertisement
His words came after Rodriguez threatened to quit the series if they didn't show more "love to the women" characters.
"First and foremost, bringing some more women on the good team, not just bringing an amazing actress to play the bad guy, and having more female camaraderie, having women do things independently outside of what the boys are doing — that is truly the voice of female independence," the Widows star suggested of how to improve things.
"Now, having girls run around and do a bunch of really cool stuff, that's great, it's wonderful, but we never talk to each other," she pointed out. "It's very rare that they even look at each other."
The Lost alum noted that she and Brewster have been in the franchise "for 16 years," yet she "can count on one hand how many lines I've had to her. I think that's pathetic and it's lack of creativity," she stated. "Guys don't know what girls talk about. They think that girls just sit around talking about guys and it's a sad truth of men being the dominant writers in Hollywood."