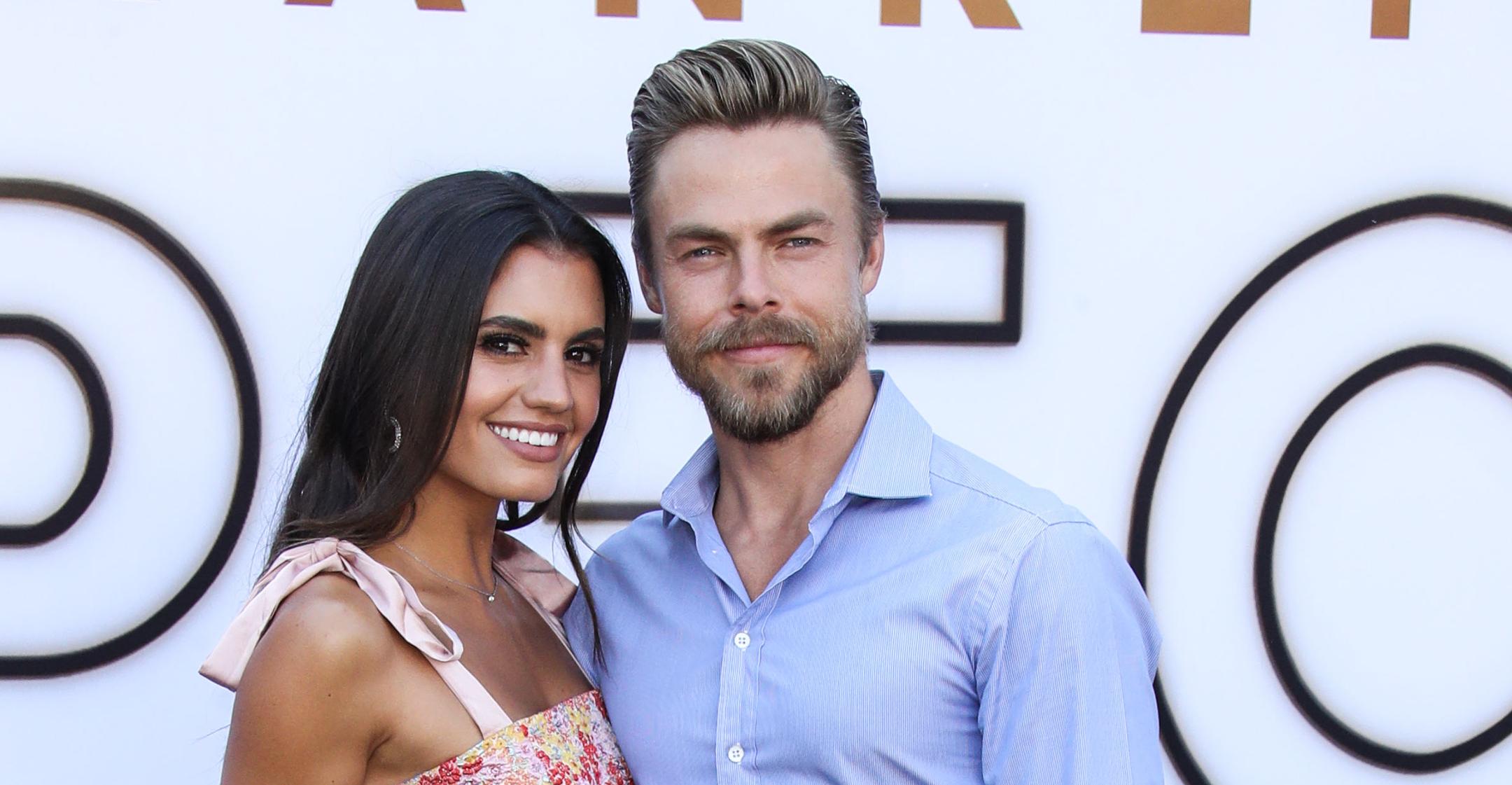 Exclusive: Derek Hough Is 'So Grateful' For The Opportunity To Perform In Las Vegas, Dishes On Working With His Girlfriend Hayley Erbert
It's no secret that Derek Hough is an amazing dancer, but his wildest dreams came true when he announced his Las Vegas residency earlier this year.
Article continues below advertisement
"My mom actually lived in Vegas for 20 years, so I would go to Vegas all of the time as a kid and walk down the strip and see shows. I thought maybe one day I would have a show — and here we are!" the 36-year-old exclusively tells Morning Honey while talking about his partnership with The Incredible Egg. "What is really cool is that Vegas really, really invented itself where it's not a place you go to end your career. It's so amazing having Celine Dion, Carrie Underwood, J.Lo and Shania Twain [around]. You're sharing a strip with them, which is amazing."
One of the best parts for the Dancing With the Stars judge is that he gets to interact with his fans again after not being able to do so during the ongoing pandemic.
"Just being in front of an audience again and just having that energy — being a performer, you live for that," he shares. "I think whenever I am doing my shows, I am in the best shape of my life. The other thing I absolutely love is sharing it and doing it with my girlfriend, Hayley [Erbert]. We have our routine, we wake up in the morning, we go for walks, we have our stretches, we do our warm-ups together and eat at the same little café before the show and it's amazing. What is really cool to see [the show] grow through ticket sales and just word of mouth. It's pretty awesome."
Article continues below advertisement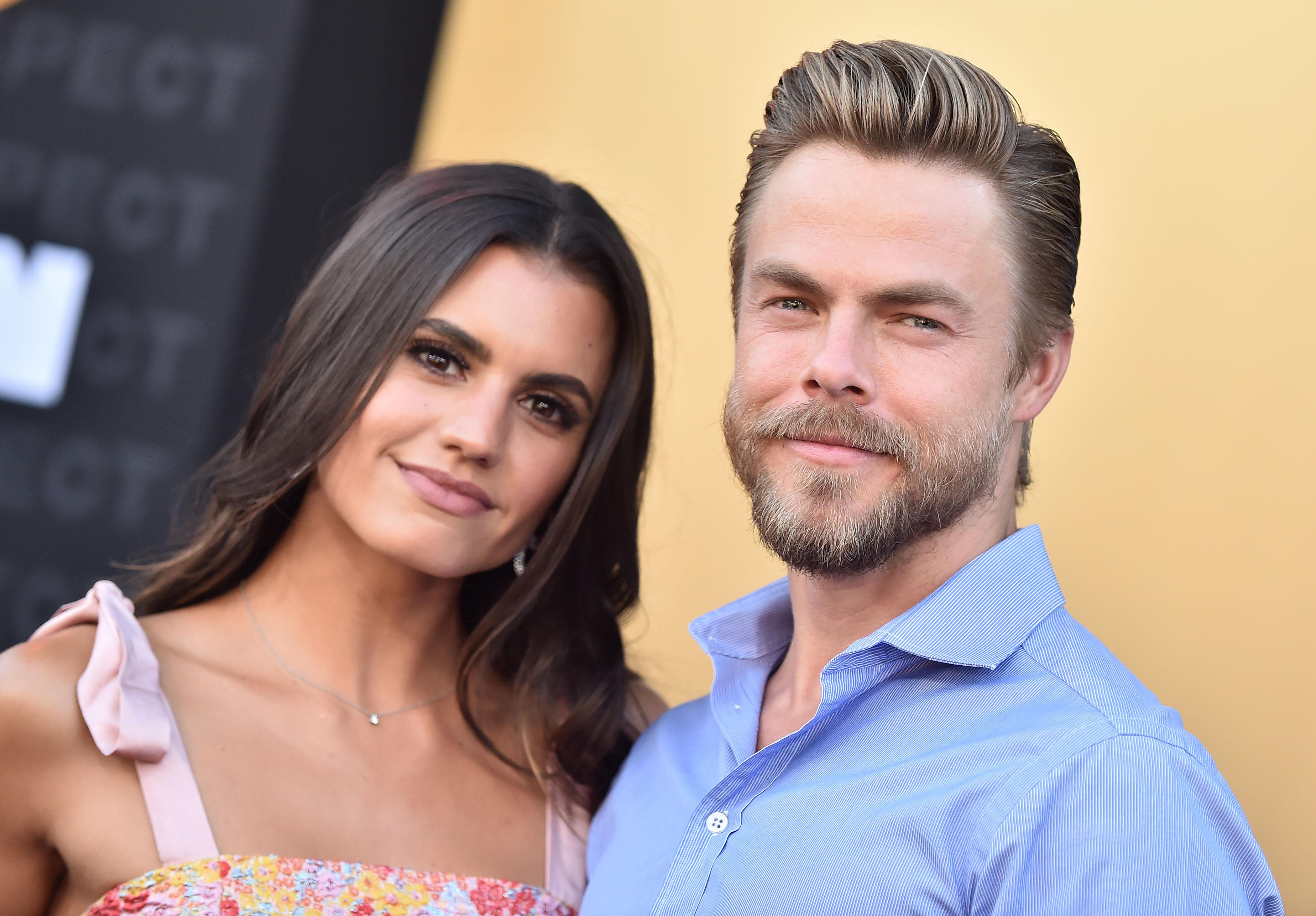 Hough and Erbert were able to get closer in quarantine, and now they get to create this show together, which has been a really "special" thing to bond over.
Article continues below advertisement
"We have been dancing a lot together, traveling, we have our YouTube channel, all of these different things, so it's really cool to sort of see the audiences really just be fans of her," he gushes. "At the beginning there's a moment where she comes out first and just that big cheer and that love; it makes me happy to see. Whenever people are being celebrated, it makes me happy and I love that."
"It's been so much fun to create and to share everything with her," he adds.
Hough is also touched that people travel just to see him perform in real life. "There is something special about them coming to you, which is crazy, and I am so grateful for that and I am so appreciative," he admits. "Especially when I have people come and say, 'Hey, I just came to Vegas,' and I say, 'What did you come for?' And they say, 'We came to see you!' I say, 'What? You flew from Michigan or from Florida or wherever you're from to come see the show, that is really amazing.' I never take that for granted, and I am just feeling really grateful. It's really, really amazing."
Article continues below advertisement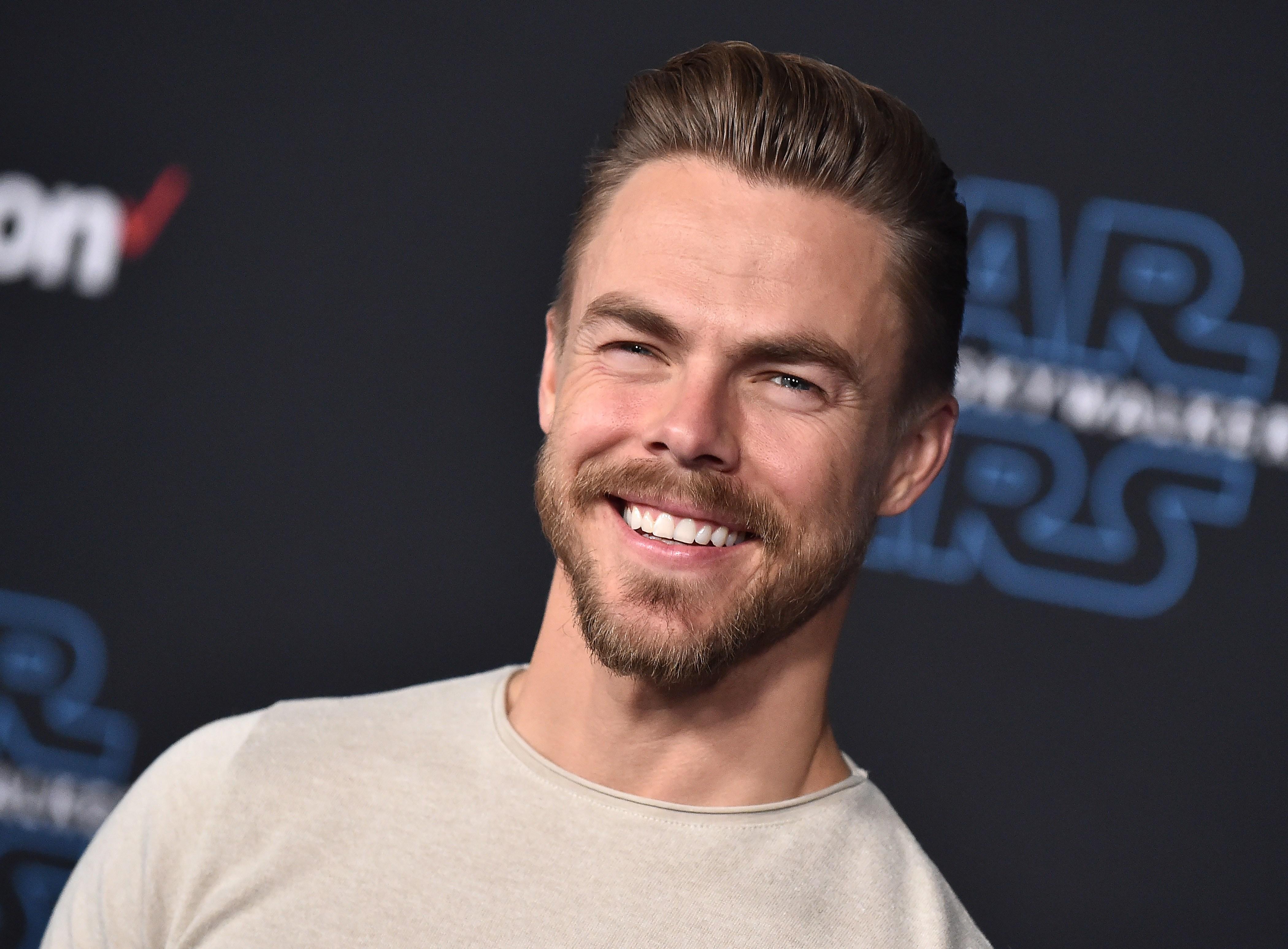 Though the Utah native has made a name for himself in Hollywood, he still has so much he wants to accomplish.
Article continues below advertisement
"There are actually two show ideas that have been semi green-lit, which I am very excited about. I can't really say what they are yet, but they are dream projects," he reveals.
After wrapping up DWTS — the finale airs on November 22 — the choreographer will be jetting down south to be with his brood, where he will be launching Eggceptional Holiday Recipe Remakes, which will showcase traditional family recipes reimagined with fresh ingredients and updated flavors.
Article continues below advertisement
"For me, I grew up in a big family, and it's always about dancing and food," he says. "For Thanksgiving, I am spending it with my family in Nashville, and I can't wait to see them all! I have been in the kitchen lately with my girlfriend, so I have been working with America's egg farmers to celebrate family recipes but also to update them and to make them feel a little bit more current."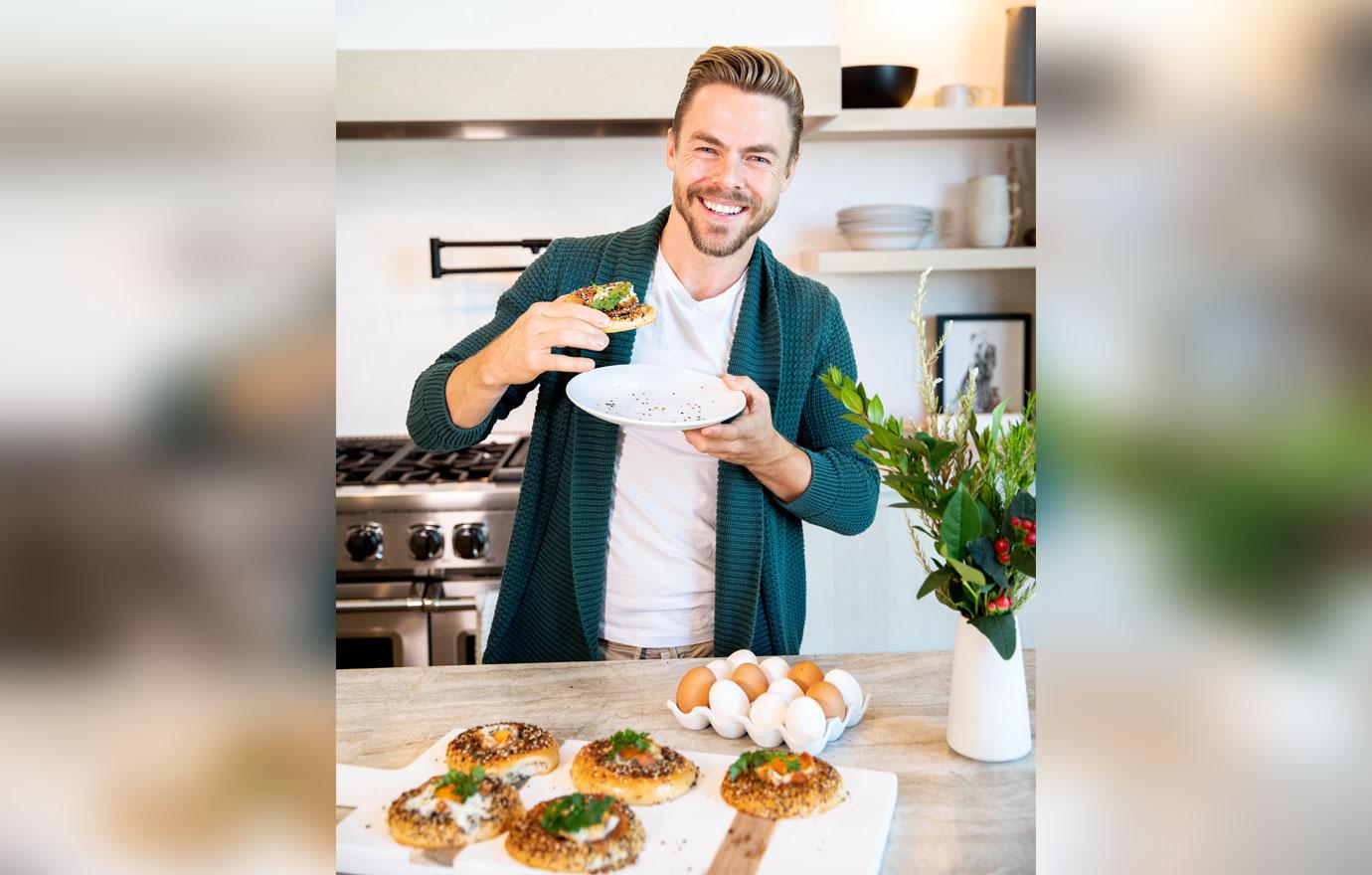 "I am bringing in deviled eggs three ways, I have got this cornbread stuffing, which is jalapeño cornbread stuffing, and of course, the egg and waffle cookies," he continues. "Egg is always a key ingredient for all of the recipes that bring that nostalgia to you. I am excited to partner up with them, spread the holiday cheer and get ready for the holidays and the festivities."
To check out the recipes, click here: https://www.incredibleegg.org/.