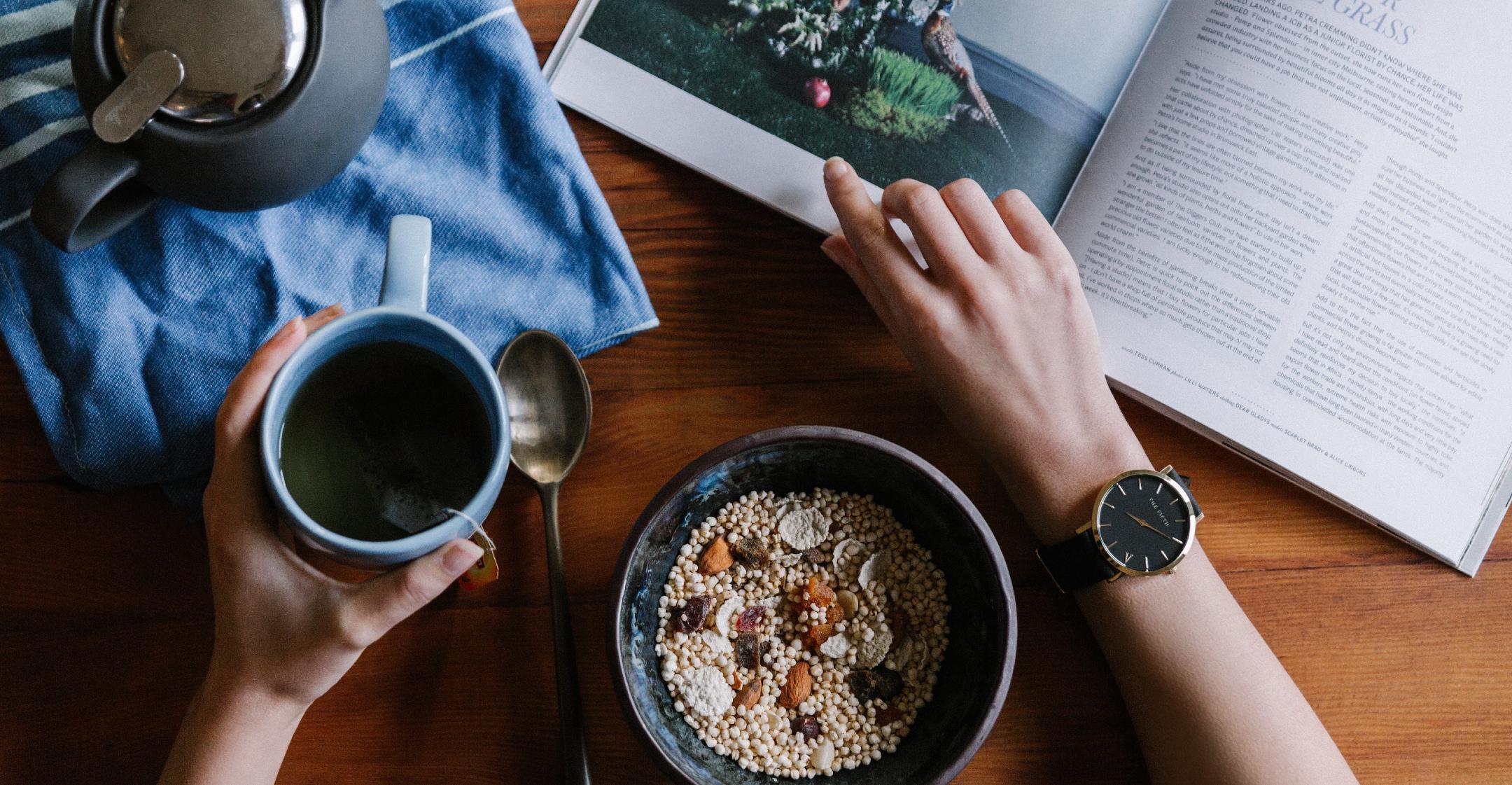 From Cooking To Slowing Down, These Healthy Habits Are Worth Keeping Post-Pandemic
No one wants a repeat of COVID-19. It would be inappropriate to tell people to look for the good in what has transpired. It would be appropriate, however, to ask people what they've learned — and how they've grown — over the course of the past few years.
Article continues below advertisement
Philosopher Matshona Dhliwayo says, "One who conquers the sea today is ready to conquer the ocean tomorrow." And TikTok star Tabitha Brown explains that the way she stayed positive throughout the pandemic was by reminding herself that "this is a huge part of history and I have lived to be able to talk about it."
This is why it's important to look for good habits you've cultivated during the pandemic — and then find ways to continue in those patterns.
Article continues below advertisement
Keep reading for some examples of habits people are planning to keep post-pandemic — and how you can, too!
Cooking
COVID-19 provided ample opportunities for experimenting with ingredients and trying new recipes. Becky Kirsch, managing editor of POPSUGAR, says, "One of the best habits I started during the pandemic was challenging myself to cook a new recipe once a week." She explains that cooking offered her a way to create something with her hands. Not only was the process cathartic, but it also helped her to feel more productive. Now that the pandemic is over, Kirsch is excited to continue dining at her favorite NYC restaurants, but, she says, "I'll keep trying to level up my game in my own kitchen, too."
Article continues below advertisement
Regular Therapy
According to Sarah Sloat, senior science editor for Inverse, some therapists have reported that during the coronavirus, their client attendance increased. Therapists believe this was because of the availability of teletherapy. In fact, "23 percent of 18 to 24-year-olds in the United States have said they've sought counseling during the pandemic, an increase from 13 percent of the same population in April," a new YouGov poll reveals.
Regularly visiting with her therapist was something that Victoria Messina, another editor for POPSUGAR, accomplished amid the pandemic, adding that hopping on Zoom made it really easy for her to keep her appointments. Messina says her therapist helped her dissect her negative thoughts and implement self-affirmations into her daily life. Messina is not planning to quit now that the end of the pandemic is in sight. "I've been consistently seeing my therapist since October, and I'm definitely planning on keeping at it for the foreseeable future," she says.
Article continues below advertisement
Slowing Down
Before the pandemic, Frederick S. Danziger, an associate professor of government at Harvard University, says that his family was always busy. Then, after the pandemic began, the teacher got to be with his wife and 9-year-old daughter more than ever before.
He decided to join his daughter — who had been learning piano — by playing music with her. Danziger says this practice has "been really helpful for my mental health, but also just a great way to spend time with my family." Though Danziger knows life will speed up again post-pandemic, he is "committed to continuing playing music together because being together is so helpful for all of us, but also because it's so much fun."
What about you? What good habits did you pick up during the pandemic? And how do you plan to keep up with them? Sunny Fitzgerald, who writes for the Washington Post, gives several tips for sticking to good habits. First, she suggests identifying and reaffirming your goals. Next, she recommends following podcast host Celeste Viciere's advice to "put it on your calendar the way you put a meeting, so it doesn't fall by the wayside."
Article continues below advertisement
Another tip Fitzgerald gives is to "be creative and realistic." Whereas you may not have as much time to, say, read a book, you could probably find time to listen to an audiobook. Fitzgerald also recommends making sure your environment is conducive to the keeping of your new habit. If you are super busy but want to keep cooking, for instance, order your groceries online and have them delivered.
Fitzgerald's final advice is to "incorporate immediate rewards" and "consider your circle." Enlist your friends and family members to hold you accountable. Also, when you accomplish a habit you set out do, reward yourself immediately. Better yet? Find rewards that are baked into the good habit you are trying to keep — like participating in a workout that's really fun or listening to a podcast while you run.
Article continues below advertisement
As you adjust to post-pandemic life, go easy on yourself — but also commit to keeping those habits which nourish your body and your soul. As Mahatma Gandhi said, "If you want to change the world, start with yourself."