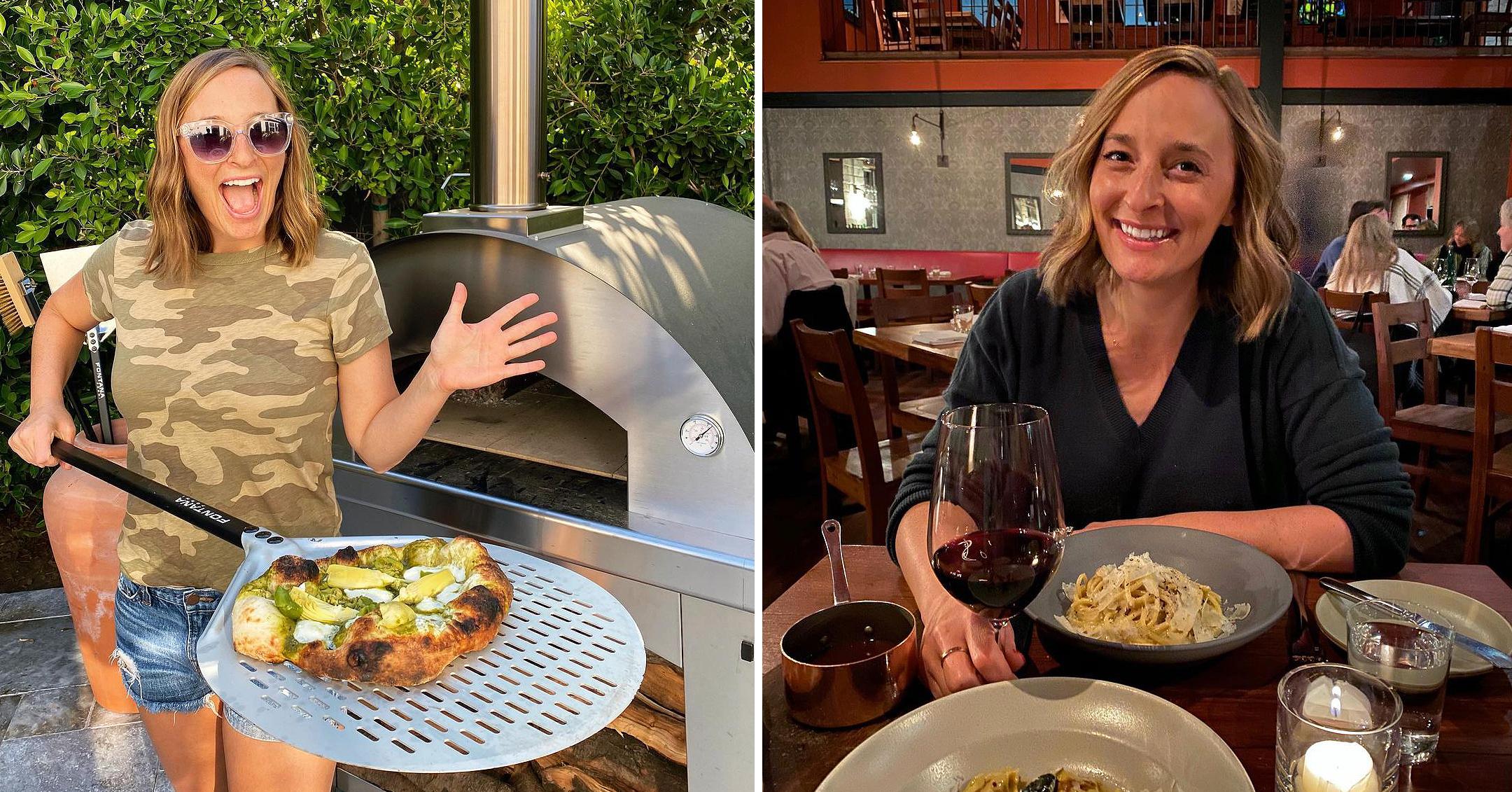 Exclusive: Cookbook Author Gaby Dalkin Reveals She's 'Always Been A Big Dreamer,' But 'It Was A Happy Accident' She Landed In The Food Industry
Article continues below advertisement
So much so, Dalkin, 35, now boasts over 747,000 followers on Instagram.
"I've always been a big dreamer, but I never really planned on going into the food world," the chef exclusively tells Morning Honey while talking about her about her role in an upcoming EDY'S (Dreyer's) campaign — just in time for National Ice Cream Day on July 18. "It was a happy accident after culinary school, and I am so thrilled at the path I've taken."
Article continues below advertisement
"I feel very grateful to have a job that I love so much!" she continues. "It's a lot of work, and I never really take a day off, but it's worth it to get to be able to do what I love. Meeting members of the WGC [What's Gaby Cooking] community when I'm out and about — hands down the best part of my job!"
Article continues below advertisement
Dalkin's passion for cooking turned into a full-time job, so her advice for others wanting to get into the food industry or finding a career that you love is pretty simple.
"I get this question every day on Instagram, and I always tell people the same thing," she says. "Make sure you have a unique point of view. Don't be afraid to put in all the hard work and long hours and know that it takes time. I've been doing What's Gaby Cooking for 10 years now, and the first four were as a hobby, but I was putting in 30+ hours a week on it! I didn't start to see a return for four years!!"
Article continues below advertisement
One of the best parts of the mom-of-one's day-to-day life is getting positive feedback from her fans — especially after they make one of her speciality meals.
"It's a huge perk of the job. Hearing that I got to help them feed their friends and family and make their dinner, lunch, breakfast or event a success ... it's priceless!" she exclaims.
Article continues below advertisement
In the meantime, Dalkin is ecstatic to be partnering with EDY'S (Dreyer's) this summer as the brand's Mix-In Matchmaker.
Article continues below advertisement
"My husband and I are big fans of the O.G. Rocky Road flavor, so when I learned there was an entire collection inspired by the iconic flavor, we jumped at the chance to try them all," she says. "This National Ice Cream Day, EDY'S (Dreyer's) wants to make sure everyone has a chance to enjoy some creamy, indulgent ice cream from the recently launched Rocky Road Collection, which includes The Original Rocky Road, Cookie Cobblestone, Brownie Brick Road, Mocha Almond Avenue, Salted Caramel Pretzel Path and Chocolate Peanut Butter Park. Beginning on Monday, July 12, through Friday, July 16, just visit @edys or @dreyers on Instagram, follow the directions on the National Ice Cream Day social post and share your 'perfect match' from the Rocky Road Collection for the chance to try that flavor for free (one coupon worth $6.50 at national retailers) while supplies last!"
If you want to get creative with ice cream, Dalkin has some "fun ways" to enjoy the delicious treat this summer.
"My current favorite is making ice cream sandwiches. It can seem daunting, but all it really entails is whipping up a batch of your favorite type of cookies (store bought is fine too if you're busy!) and sandwiching some Rocky Road Collection ice cream in between!" she explains. "It's really fun to look at the ingredients in the Rocky Road Collection flavors and pair them up with a cookie that complements the ice cream. For example, I baked an extra chocolate-y cookie with cocoa in the dough and let the edges get nice and chewy to complement the different textures of brownies in the Brownie Brick Road flavor. This is also a really fun activity for adults and kids, because it involves getting your hands a little messy and you can lay all the cookie ingredients out on a table and encourage people to sample to find their perfect cookie and ice cream combo."
Sounds like a pretty sweet meal, if you ask us!