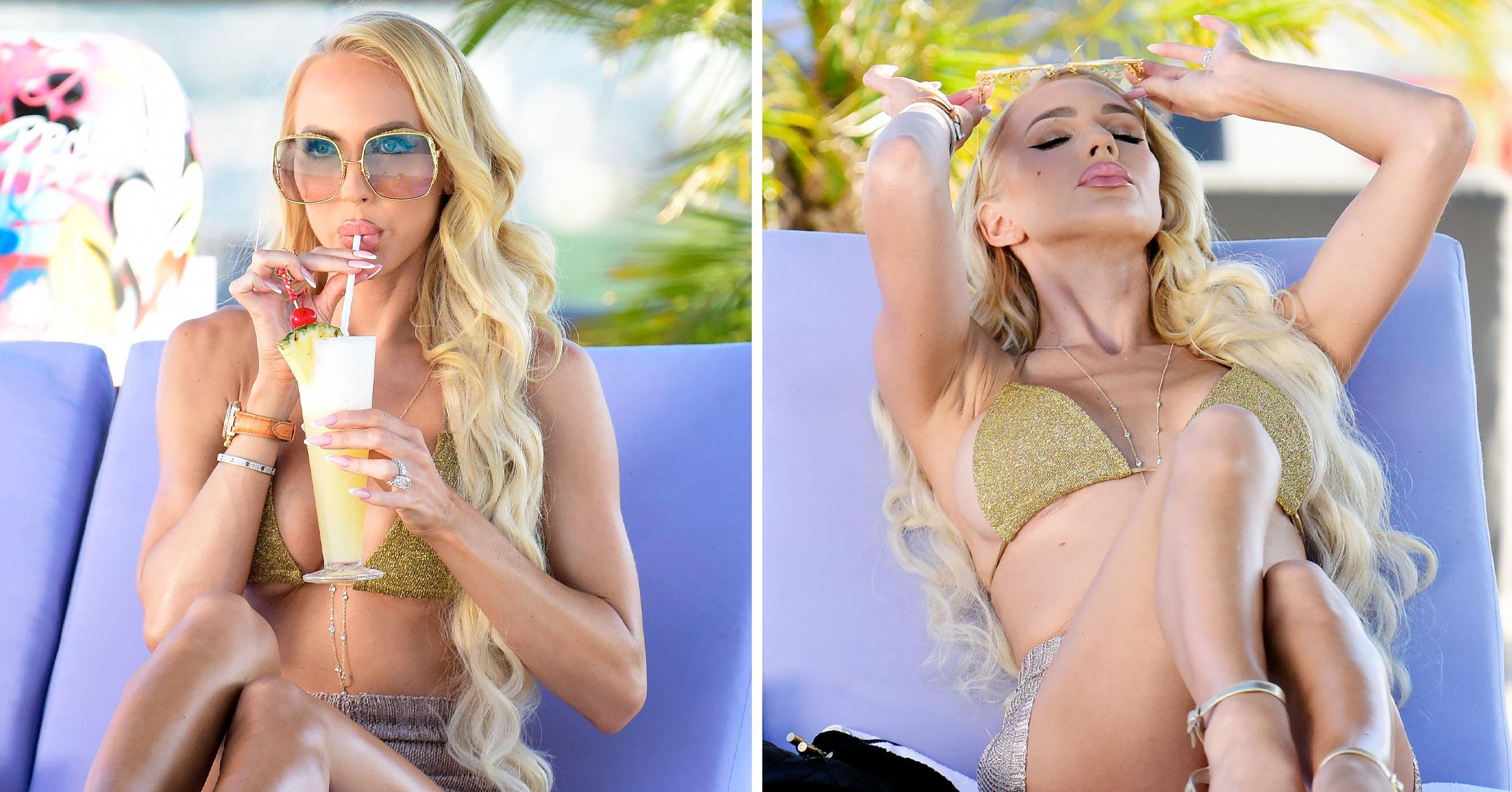 Christine Quinn Soaks Up The Sun In A Shiny Gold Bikini While Filming 'Selling Sunset' — Pics
Shine on! Christine Quinn flaunted her fit physique in a gold bikini when she was spotted filming season 4 of Selling Sunset on Tuesday, October 5.
Article continues below advertisement
Article continues below advertisement
Scroll through the gallery below to see her cute outfit!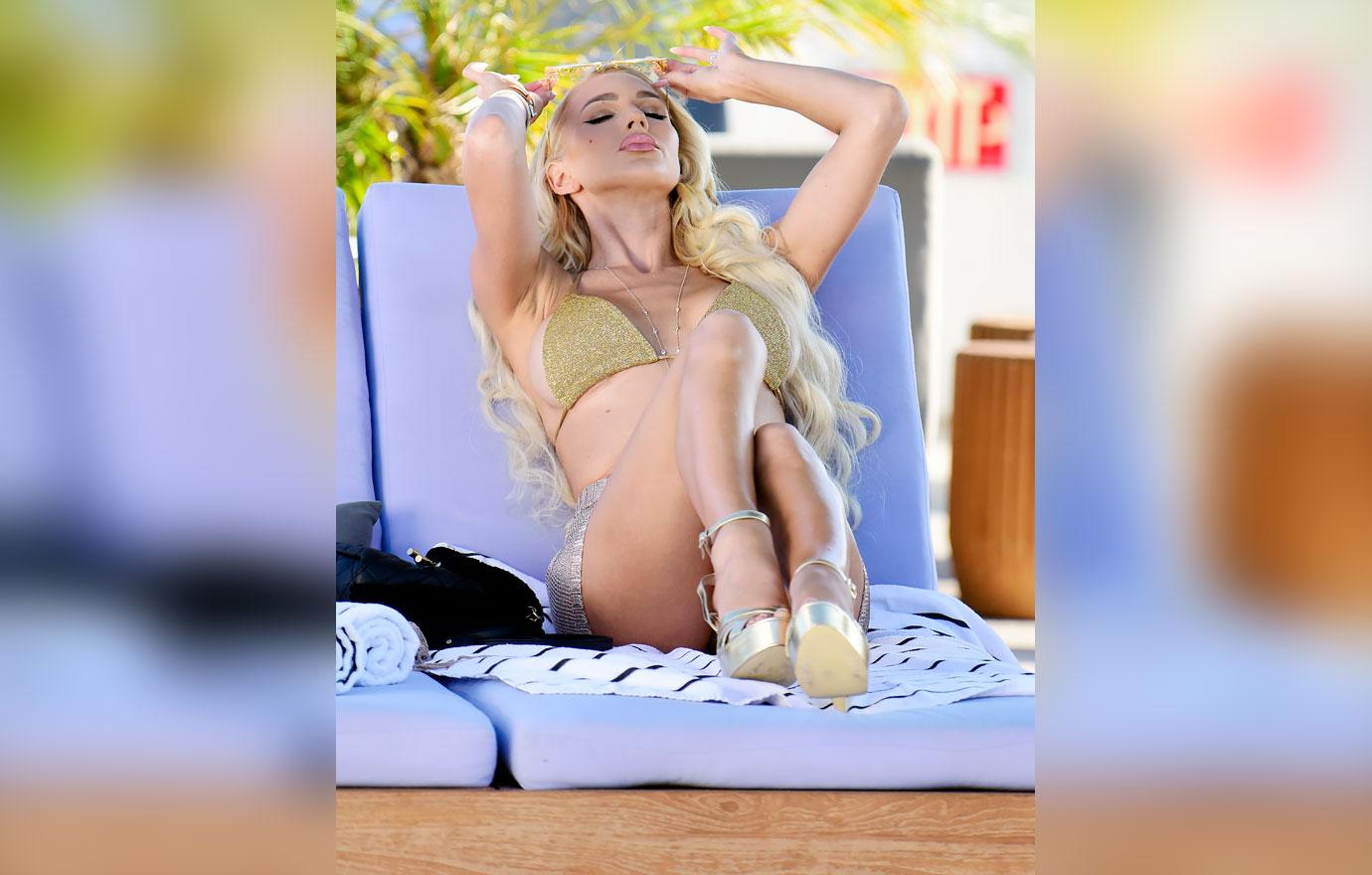 Quinn, who just released her new makeup line and is working on her first book, is one busy gal!
However, she loves filming the Netflix series.
"We have a lot of new girls, more than you know," she said of the new season. "There's been three that have been added. They try to throw new people in to change up the dynamics."
"I mean, it's hard because all these new girls are so great," she continued. "None of the new girls are here, but they threw them in to stir things up. But I don't know, we all get along really well."
Article continues below advertisement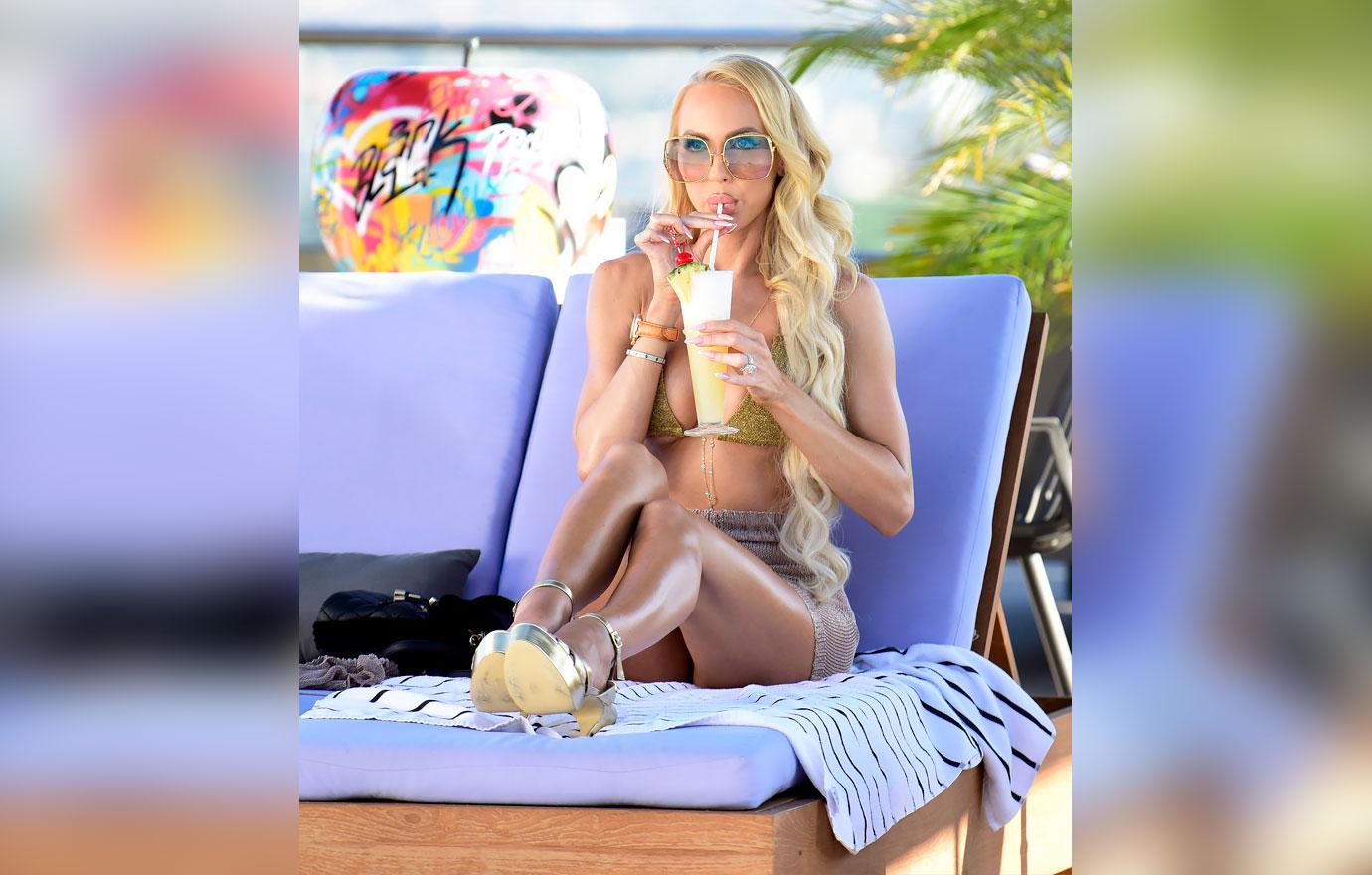 The mom-of-one sported big sunglasses, which she paired with gold heels.
"I'm most excited for people to really get to know me," she said of the upcoming season. "I think that I felt this responsibility to always be strong and I translated that to, 'OK, people want to be inspired; they want to be empowered, and I need to be strong for them.' But I got to a point where I said, 'You know what? I'm a f**king human. I'm only human.' And after the birth of my son, it was a really difficult time in my life, and you're going to see all that in season four."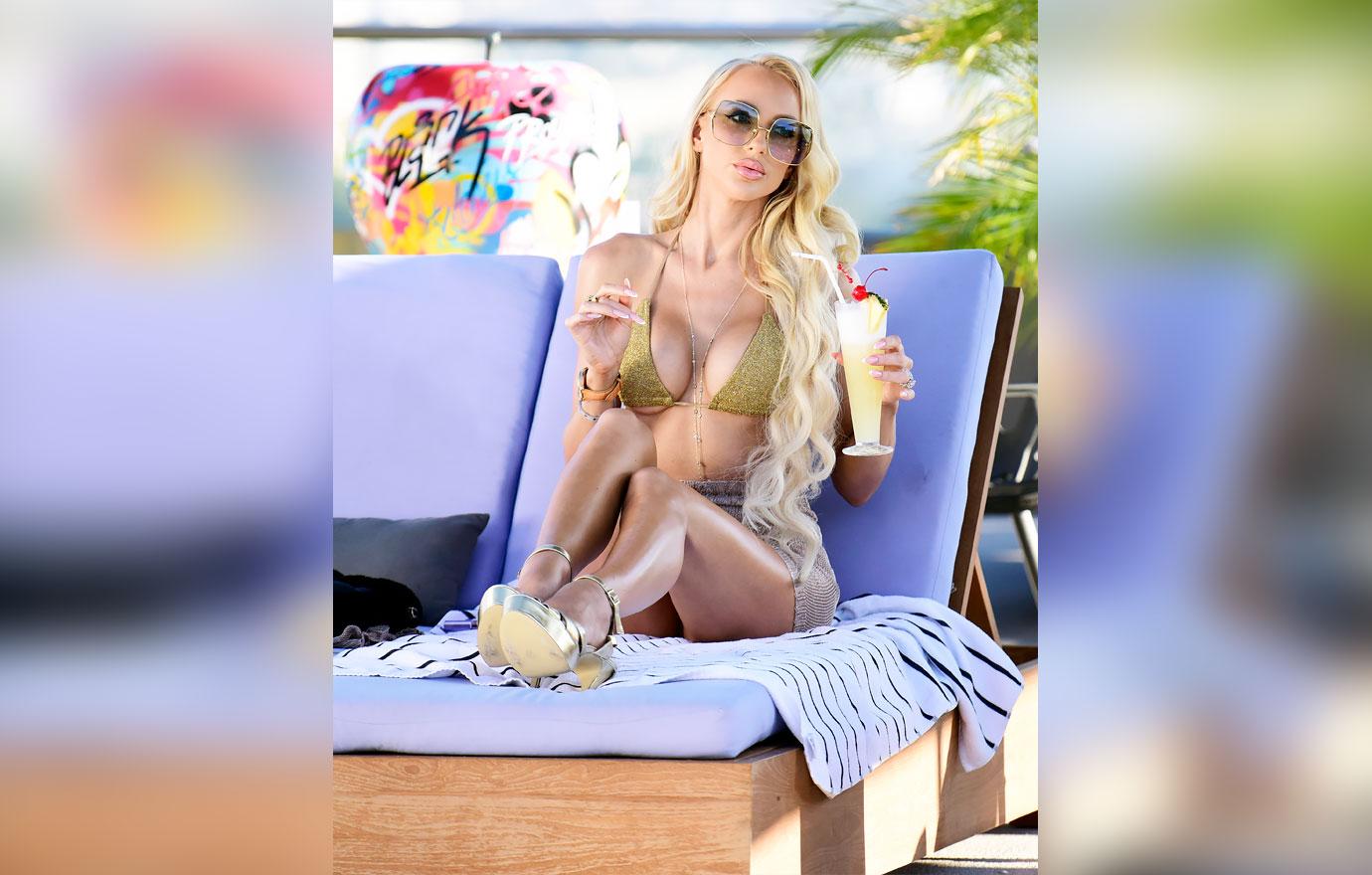 Quinn always looks picture-perfect, and she recently admitted she has "always loved" makeup.
"Growing up, my mom was pretty strict. She is beautiful and statuesque, but she never wore makeup. It was actually my aunt and my grandma who are the fabulous ones," she shared. "They always looked so good — my grandma always wore red lip and had her hair done once a week with the rollers — so I was immediately attracted to makeup from a very young age. I got my first job when I was about 15 years old because I wanted to start buying more makeup products and experimenting and testing with them. I also got tired of shoplifting makeup and was like, 'One of these days I'm going to get caught and CVS is going to kick me out.'"