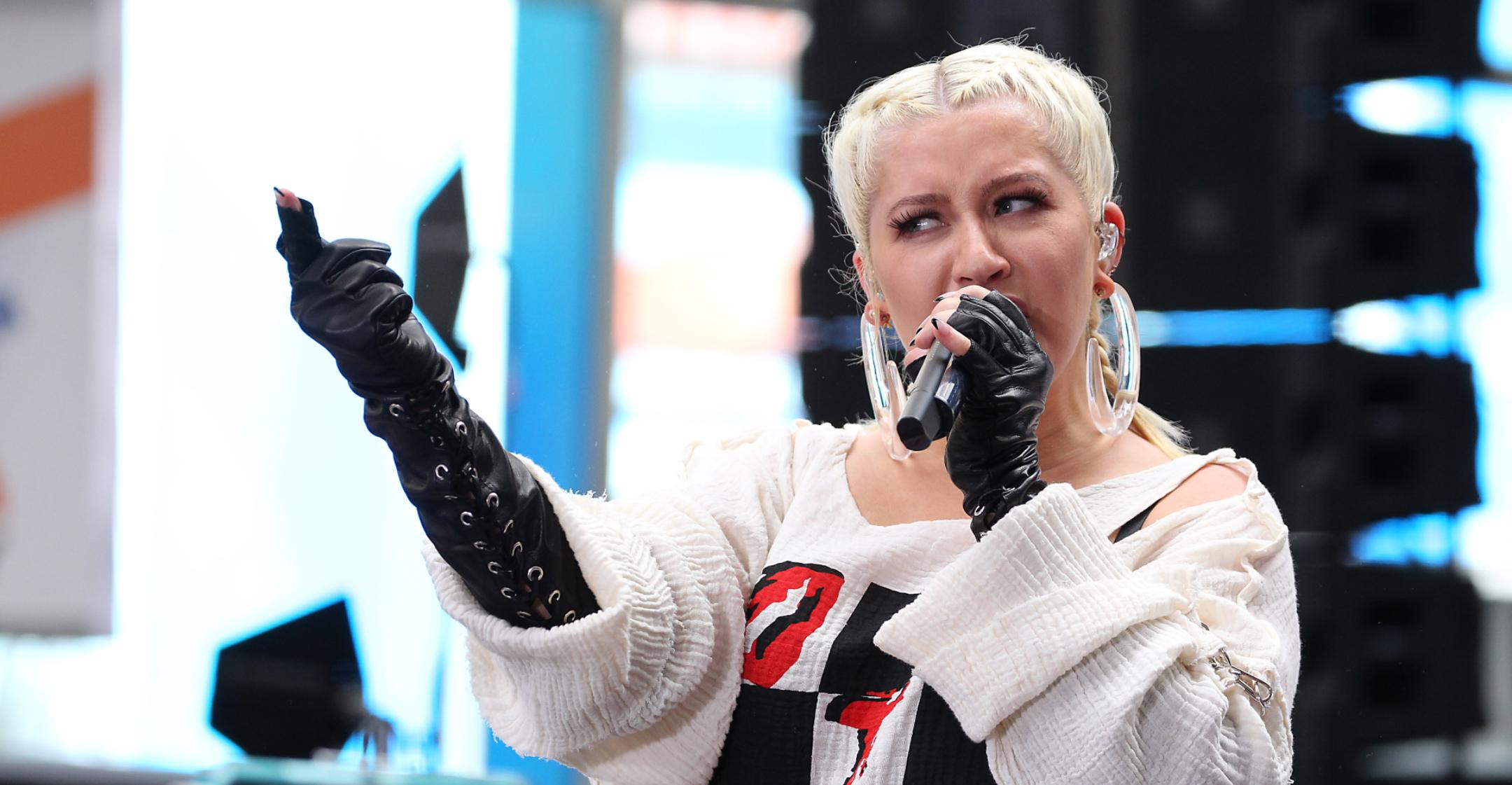 Christina Aguilera Plans To 'Dive Deeper Into My Roots' With Her Second Spanish Album
After a 20-year hiatus, Christina Aguilera is releasing another Spanish album! The disc will mark her ninth overall, with her most recent being 2018's Lotus.
Article continues below advertisement
"This album is a coming-full-circle moment for me. It's been something I've wanted to do for so many years. I have an amazing team behind me that's so supportive," the singer told PEOPLE. "I've been in music for a really long time, but there's nothing like being around Latin musicians and artists, the energy they bring to the table, the love and the passion they just bring and exude."
The "Fighter" songstress wants to "dive deeper into" her roots and the history of Latin music with her new tunes.
Aguilera told Billboard that she's also excited to "explore who I am now as a woman musically" since her last Spanish album came out so long ago.
Article continues below advertisement
"When I listened to my first Spanish record, I love it and I'm thankful for it," she said. "I won a Latin Grammy with it, but I listen to the record 20 years later and I'm like, 'Oh, cute, that was baby Christina!'"
Article continues below advertisement
"It was like her voice before it's fully matured and so now things are a lot deeper in context and vocal capabilities that I'm using now, having had all the experience in the business that I have," she explained. "So it definitely is tapping into new things for me, and with such a level of deeper respect and appreciation for where I'm at now as a grown woman."
Article continues below advertisement
To get the process started, Aguilera went to Miami to work "with incredible writers and producers and singers," she told iHeart Radio.
"Just the talent in the Latin community is so huge. They have a love and a passion for what they do that kind of is incomparable to anything else," she shared. '"It really brings me so much joy to bring this to life and explore my past, and even my relationships."
The mom-of-two is also trying to get in some family time this summer, but she's doing her best to multitask, as she recently revealed that she's "working" while vacationing.
"I'd love to take a vacation to somewhere fun and tropical," she revealed to Today. "But I don't have to be super fancy to be with my family. We'll steal away with RV trips whenever we can!"