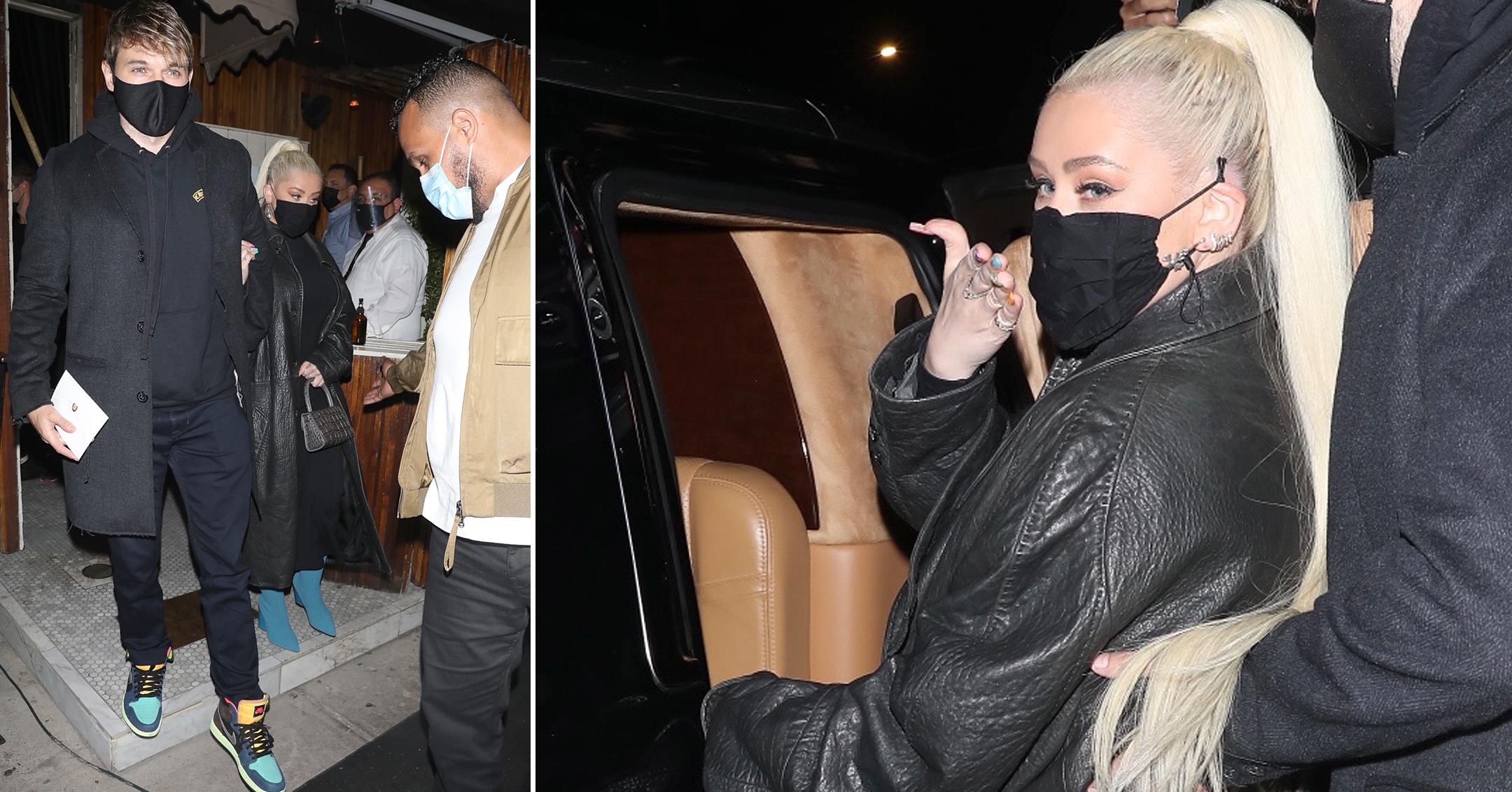 Christina Aguilera & Fiancé Matthew Rutler Wear Matching Outfits While Celebrating His 36th Birthday In California — Photos
A romantic night on the town! Christina Aguilera and her fiancé, Matthew Rutler, celebrated the guitarist's 36th birthday at The Nice Guy restaurant in Los Angeles, Calif., on Monday, April 5.
The two both sported matching black outfits as they left the hot spot.
Article continues below advertisement
Scroll through the gallery below to see the cute couple's outing!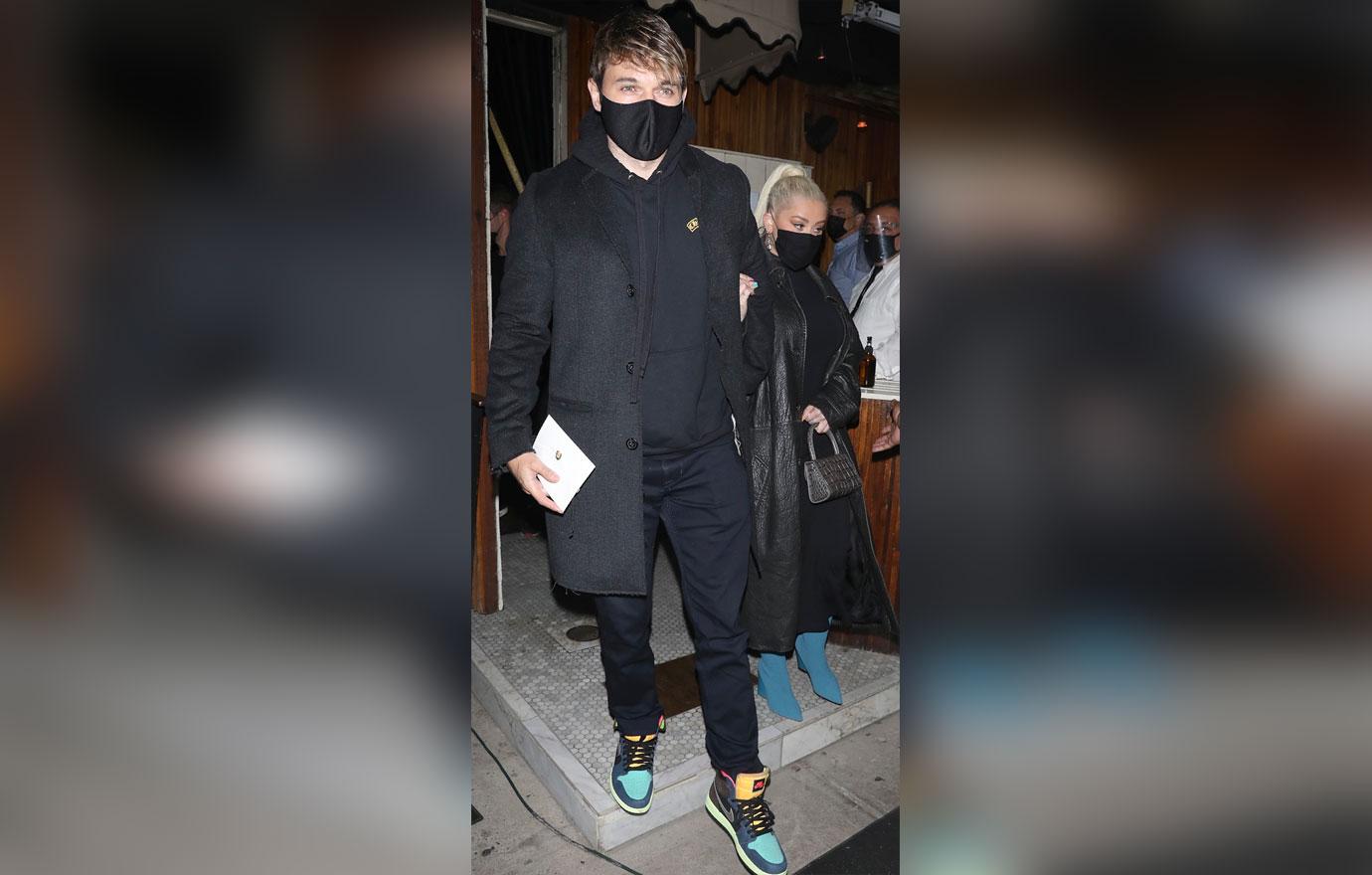 The singer donned a black leather jacket and added some cute blue boots to make her outfit pop. Meanwhile, Rutler also wore a long, black coat in addition to some colorful kicks.
Article continues below advertisement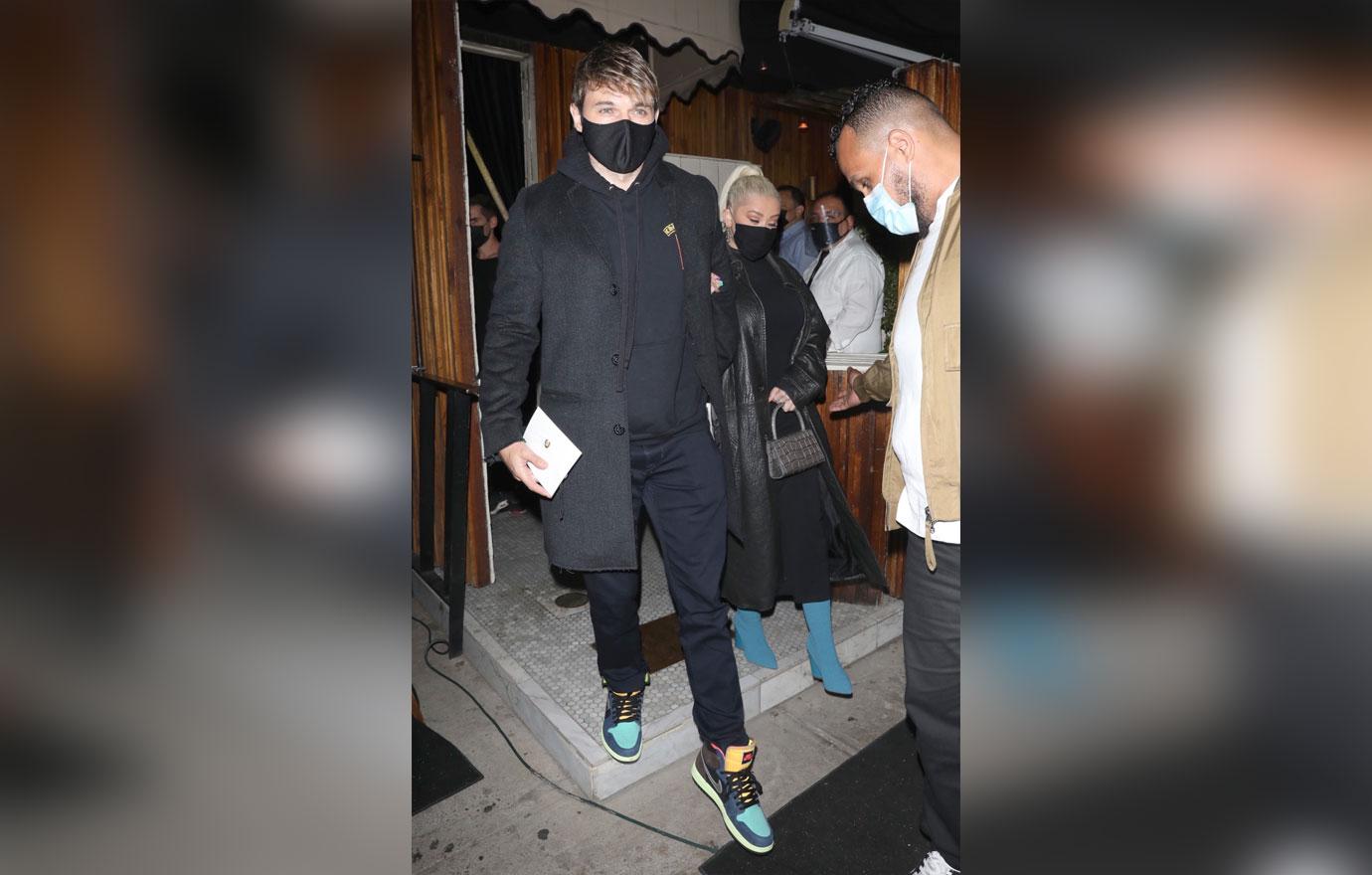 The pair — who got engaged in 2014 — met on the set of Burlesque back in the day. In honor of Rutler's big day, the blonde beauty gushed about her love via social media.
"You're simply the best, @m_rutler! Happy Birthday ❤️ You continuously impress me with how devoted, driven and hardworking you are, while being a devoted, loving and thoughtful parent & partner," she captioned a Schitt's Creek-style video.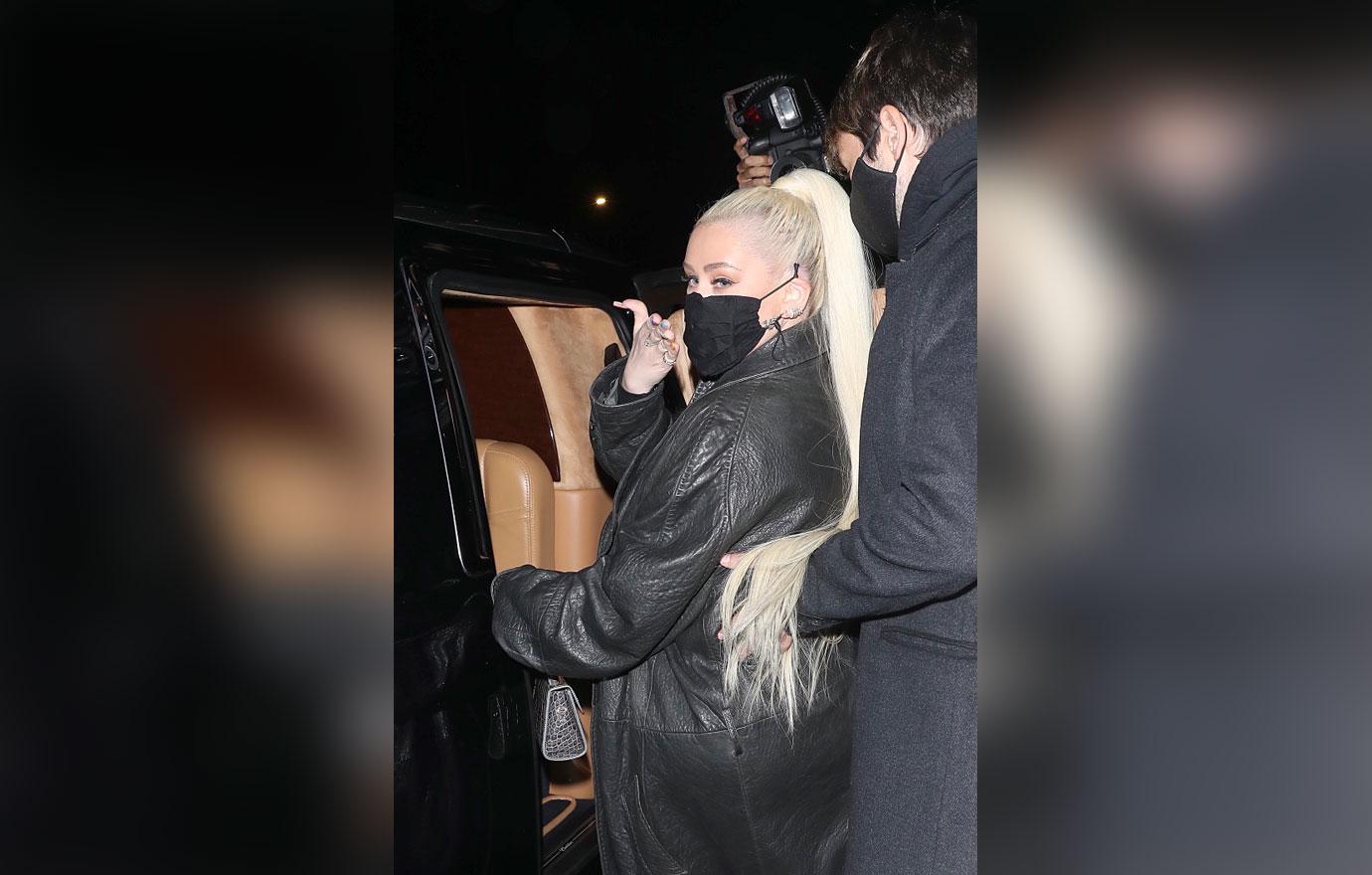 Waving to the crowd! The "I Turn To You" songstress blew a kiss to the camera before she got in the car.
"You always strive to be better and never settle for anything but. From being an amazing father to an incredible business man and forward thinker, you innovate and execute ideas on the daily," she gushed about her man.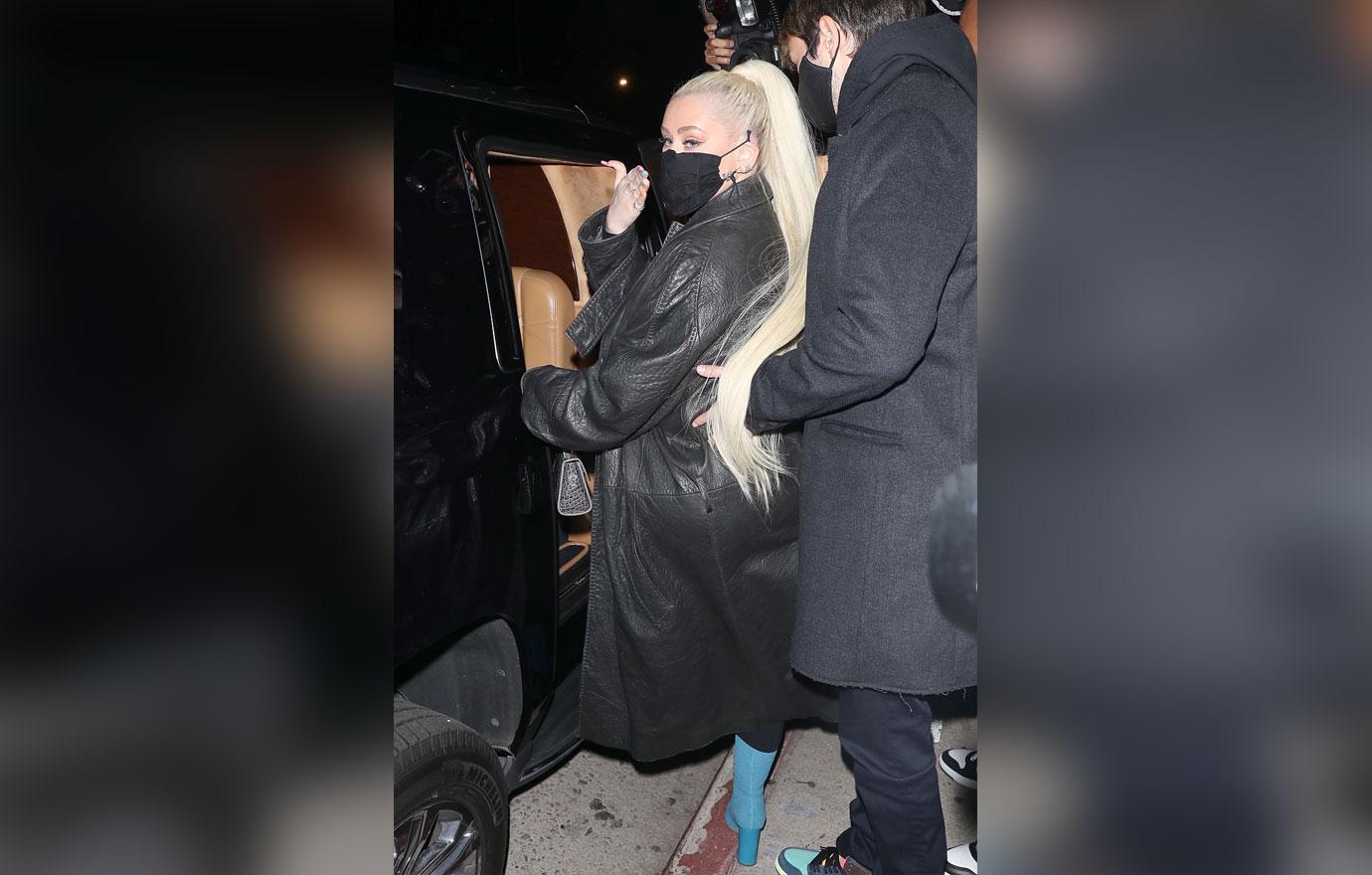 The duo said a quick hello the paps and then got into the car. Of course, the handsome hunk accompanied his lady and made sure she got into the vehicle first.
She concluded, "I remember when Masterclass was just a little idea being tossed around our backyard. Now knowing and seeing first-hand the backstory in how you helped grow it to become the mega success it is, I'm not surprised because I witness the magic behind the machine every day — in every sense of what you do. From helping keep the family glue together to building the successes you do. I'm proud of you and will always be in your corner...cheering you on to keep shining and succeeding in all your wildest dreams. Love you baby."