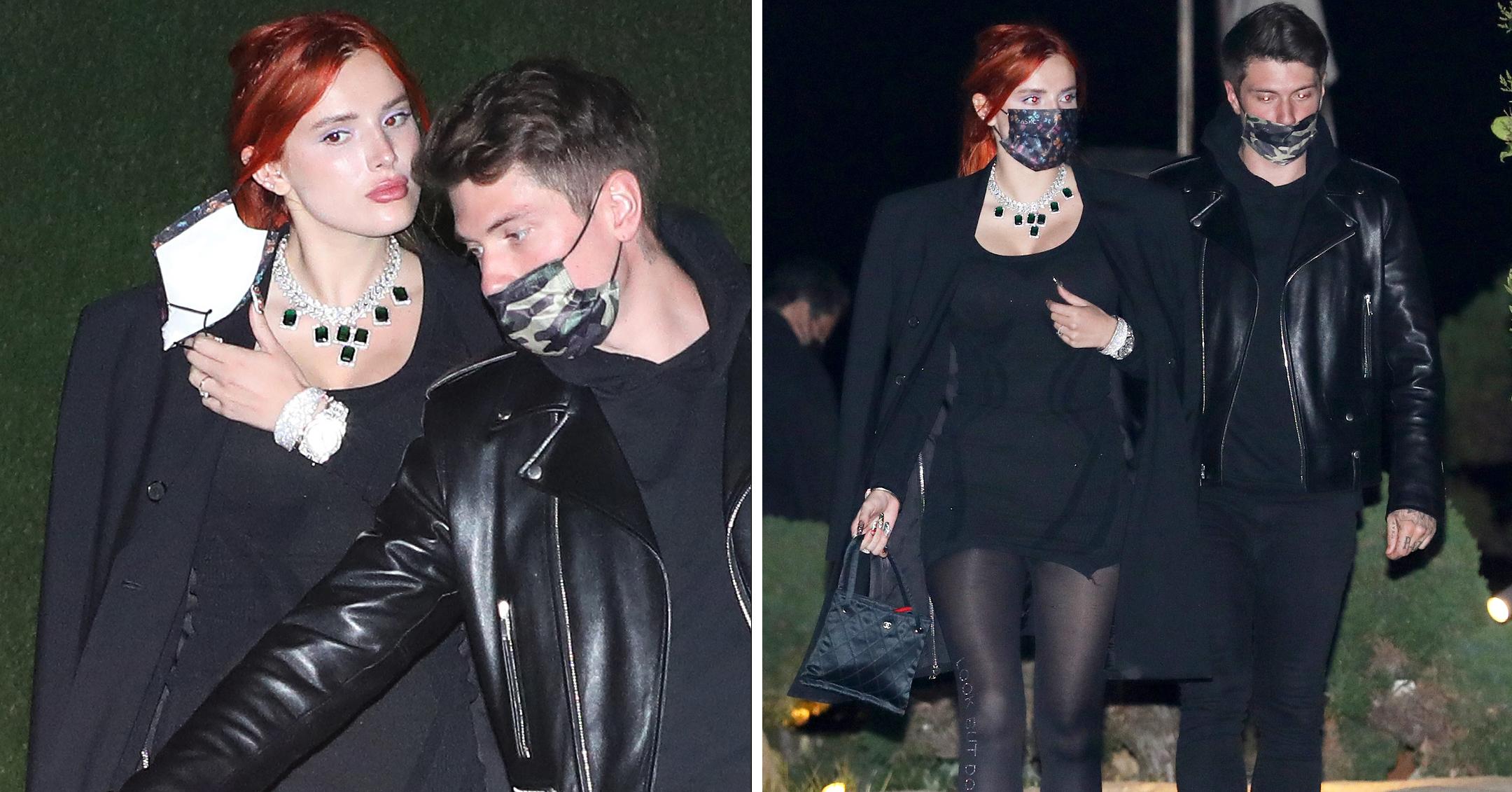 Matching In Monochrome! Bella Thorne & Fiancé Benjamin Mascolo Coordinate In All-Black Outfits For Night Out — See Photos
There's the happy couple! Newly engaged Bella Thorne and Benjamin Mascolo were spotted dining at Nobu in Malibu, Calif., on April 5.

After two years of dating, the pair announced on March 22 that they're ready to tie the knot, posting a slew of photos on Instagram. "You would have said yes too," Thorne captioned their sweet snaps.
Article continues below advertisement
Scroll down to see photos of the matching outfits from their date night!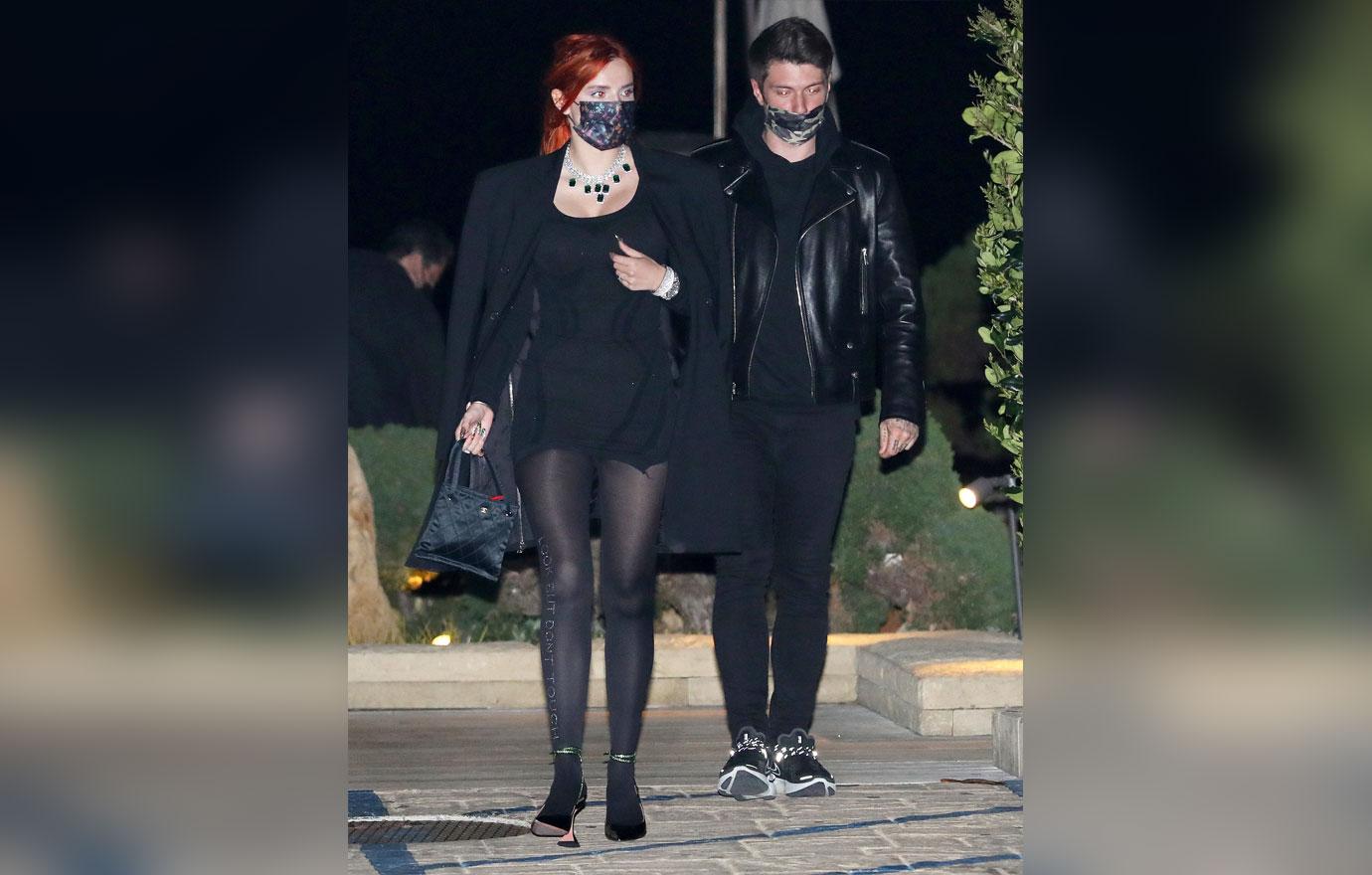 Not so basic black!

Thorne, who had her fiery locks pulled back, donned a black mini dress, tights and an oversized suit jacket, along with a statement necklace and black purse. Her beau also stuck to the monochromatic look with a leather jacket, sweatshirt, jeans and sneakers all in the same hue.
Article continues below advertisement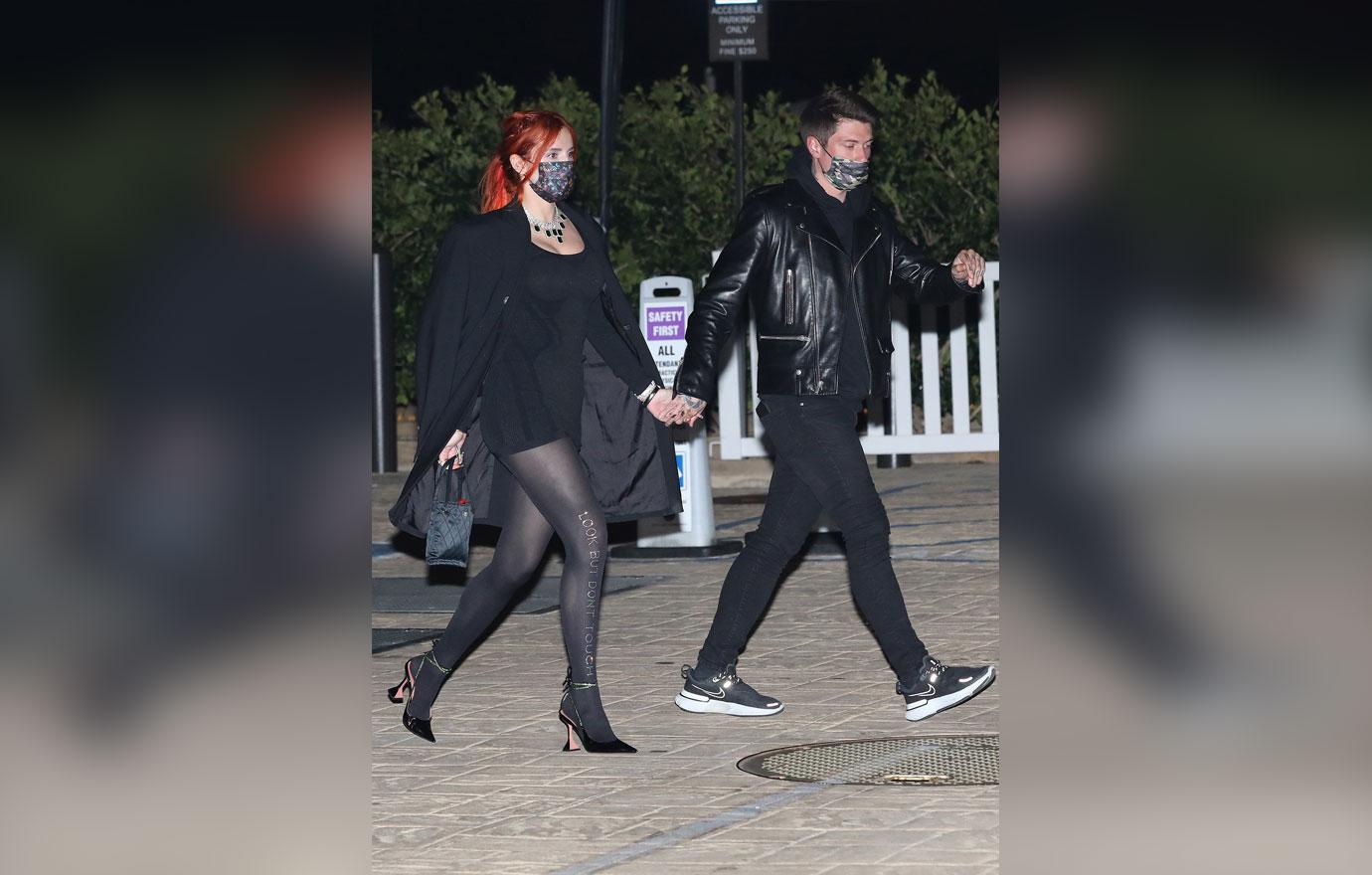 Sending a message! The camera's flash revealed the actress' tights had "LOOK BUT DON'T TOUCH" written in rhinestones down the side of her right leg. Also on display were her geometric Amina Muaddi heels, which featured shimmering green wrap-around ankle straps.

"Being real and showing off my imperfections gave me the confidence I have now," the Famous in Love star told OK!. "I didn't have to sit there and look at an edited photo of myself and be like, 'Oh, this is what you could look like.' Rather, posting an unedited photo of me, I can see myself for all my natural beauty and be thankful for it."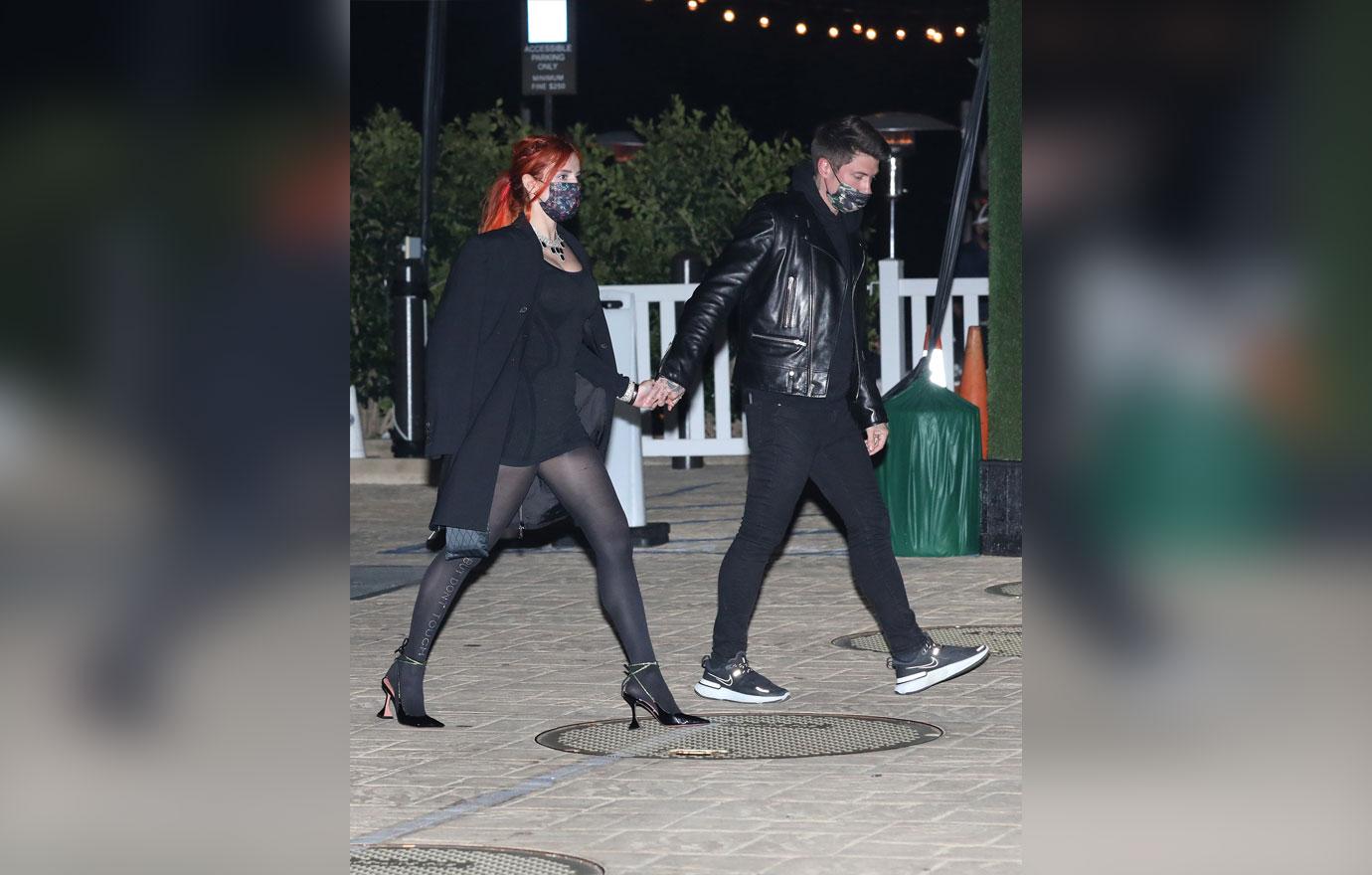 Even their steps are perfectly in sync!

Mascolo proposed with a pear-shaped diamond ring, estimated to be worth around $65,000. According to Signet Jewelers employee Tonia Zehrer, the main diamond "appears to be framed with a halo of diamonds with a white gold band that is accented with diamonds as well."

"He knows exactly my style," the former Disney star declared when showing off the sparkler on Instagram.
Article continues below advertisement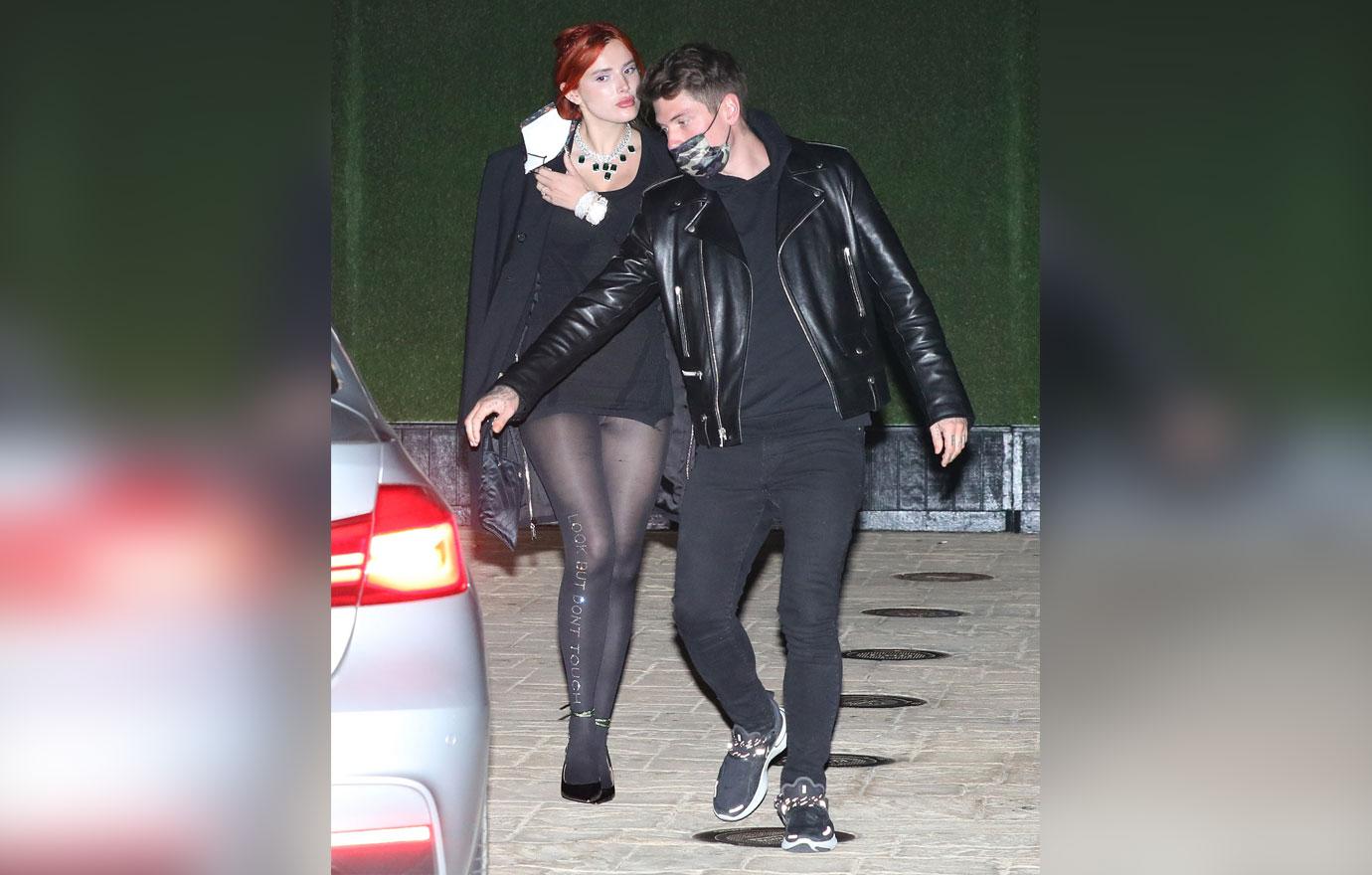 The singer opened the door for his leading lady, who took off her face mask before entering the car.

The Italian star popped the question on the set of their movie Time Is Up, decorating a backyard space with countless lights, a heart-shaped rose bouquet, and the words "Marry Me" was displayed.

"I wrote the love letter on the back of the script of our movie ... at the end of the last scene," he revealed. "She was at monitor watching with the director and ... surprise."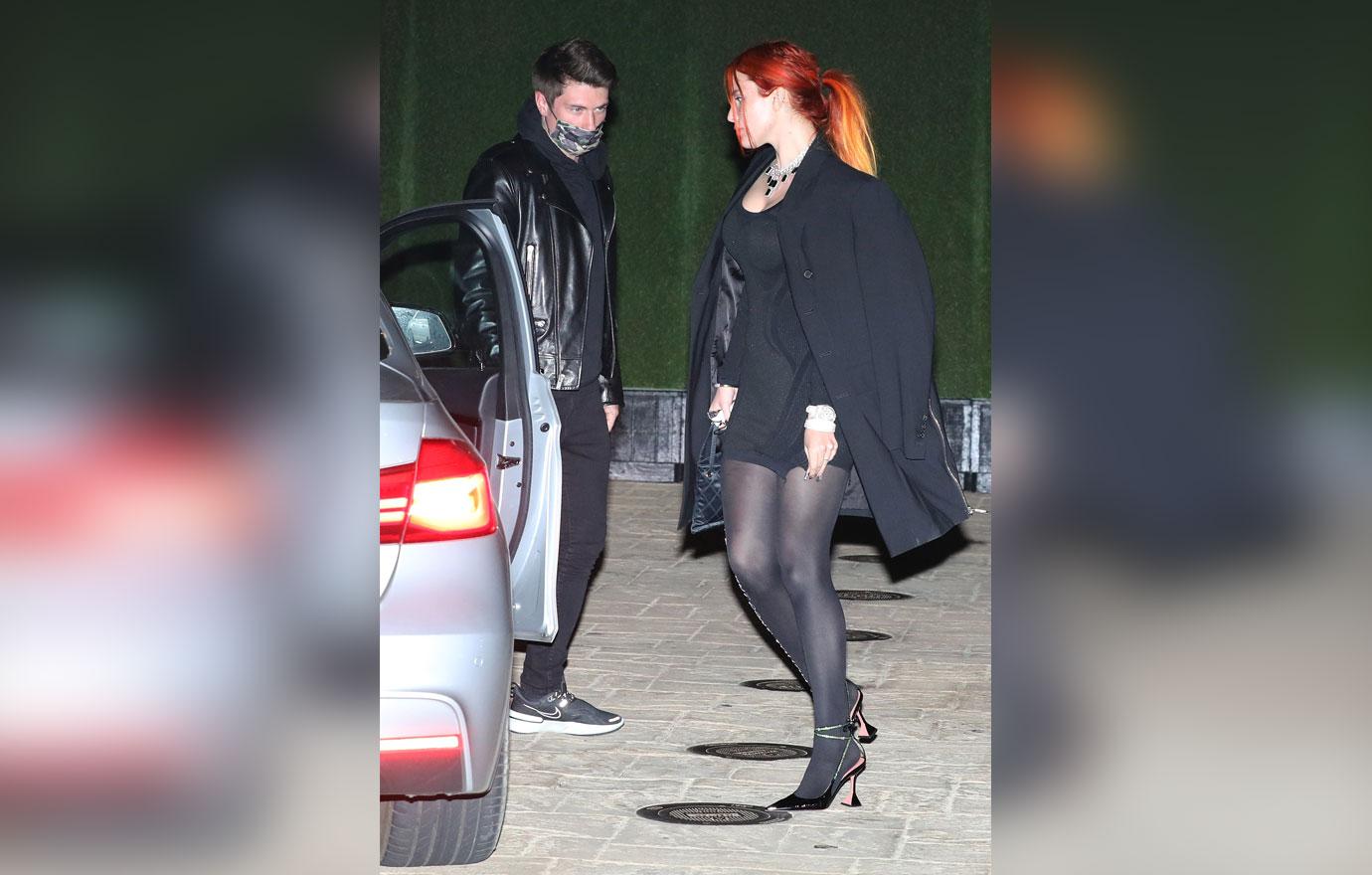 "Thank you for being amazing, baby. I love you so much," he told Thorne after she accepted, sharing a video on Instagram. "We're getting married. Celebration in Italy and America both."

We can already hear the wedding bells!