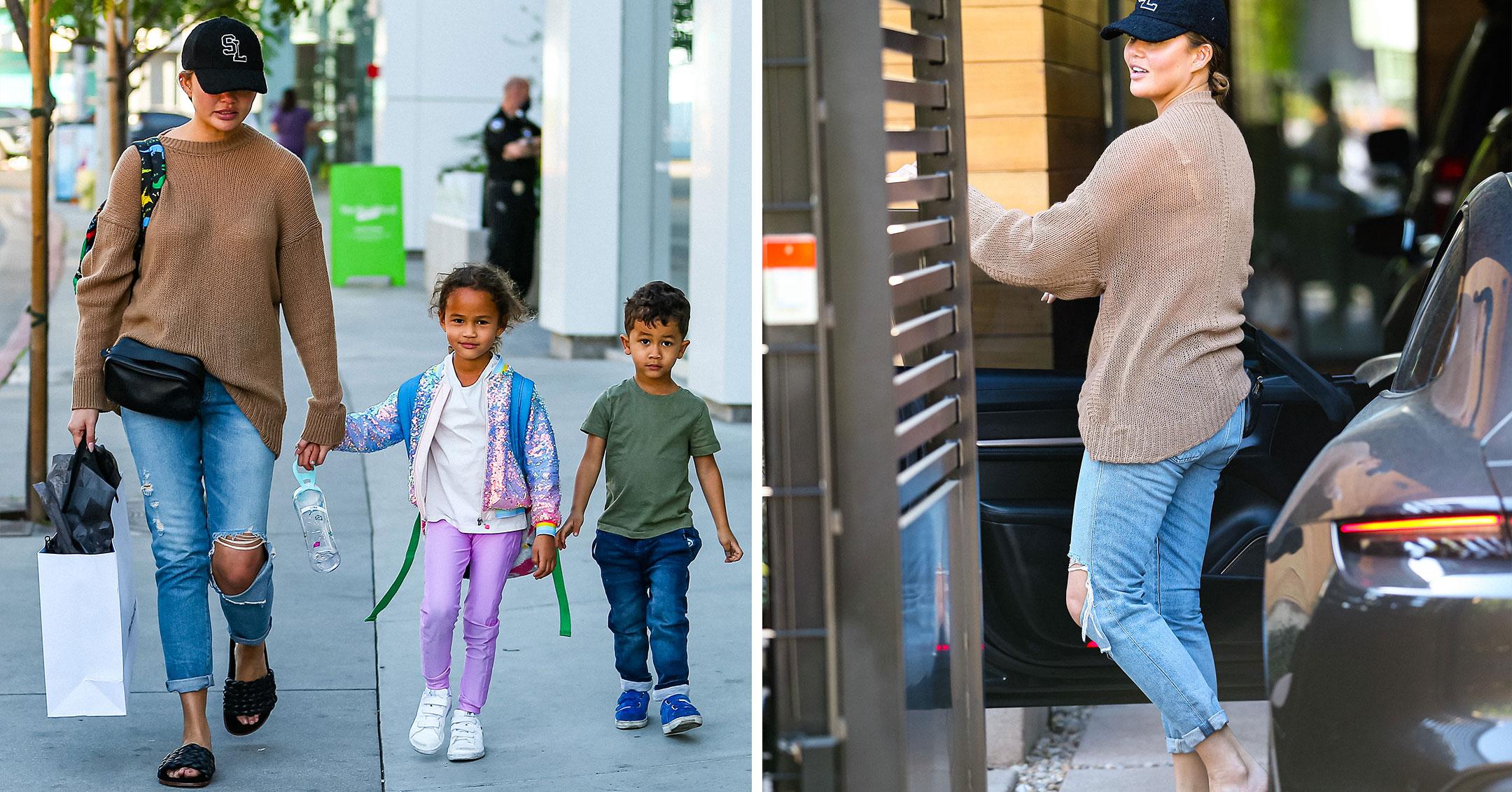 Tots On The Town! Chrissy Teigen Holds Hands With Luna & Miles During Her Latest Outing — Pics
Fun with mom! Chrissy Teigen took her two kids, Luna, 5, and Miles, 3, out for a stroll in mid-February.
The model sported a casual look, wearing a black hat, a beige sweater and jeans.
Article continues below advertisement
Scroll through the gallery below to see more snaps!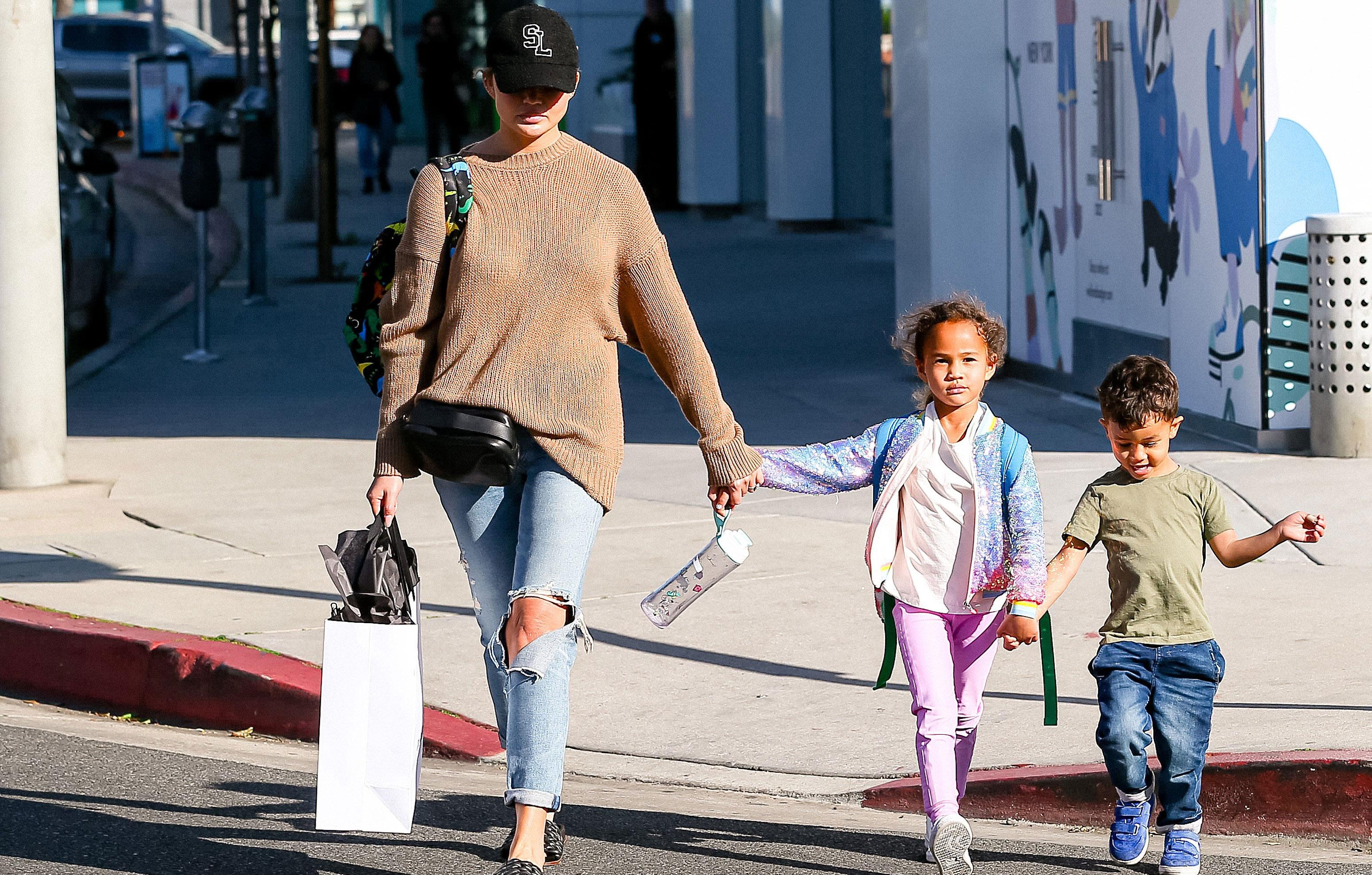 The brunette beauty had her hands full, as she carried a black purse and Miles' backpack, in addition to a big shopping bag.
Luna looked like a little fashionista, wearing pink pants, a rainbow jacket and a pink shirt. For his part, Miles sported a green T-shirt, jeans and blue shoes.
Teigen's biggest tip for new parents is simple: "Take a class or two," she said. "I didn't and I kinda wish I did sometimes. But it makes everything fun and exciting because, man, kids they keep you on your toes. Just know that once you think everything is going perfectly and nothing is wrong, they're going to flip it on you. And you have to be really ready to just adjust and laugh at it."
Article continues below advertisement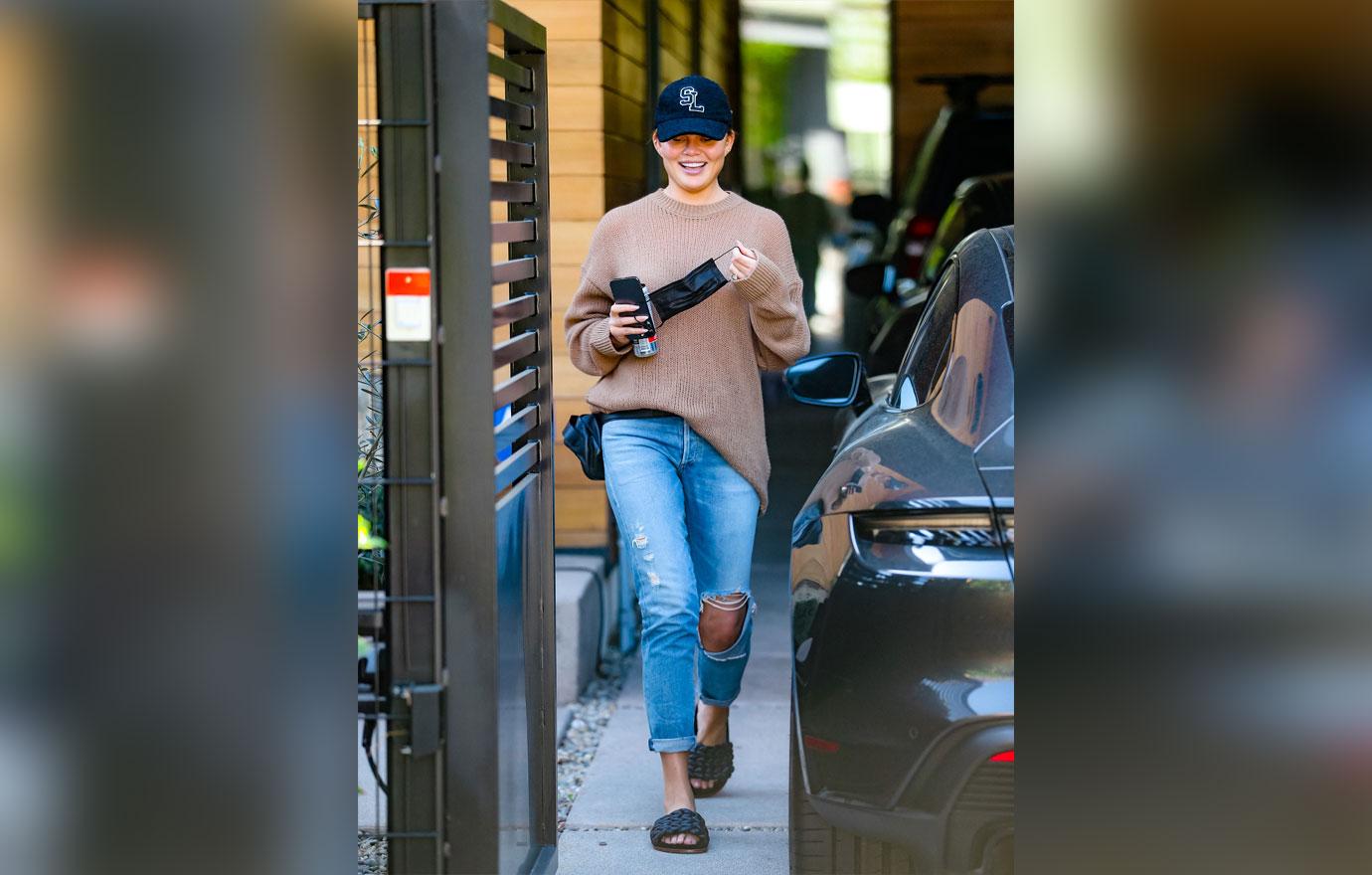 The mom-of-two, who is married to John Legend, is thankful she has a great relationship with the musical artist.
"Make sure that you have such a strong bond with your partner, too, because there are days you're gonna look over at him — or her — and be like, 'Ugh,' " she noted. "You gotta have that strong bond so you can bounce back from it. Make sure you're in love or at least, I don't know, pretend."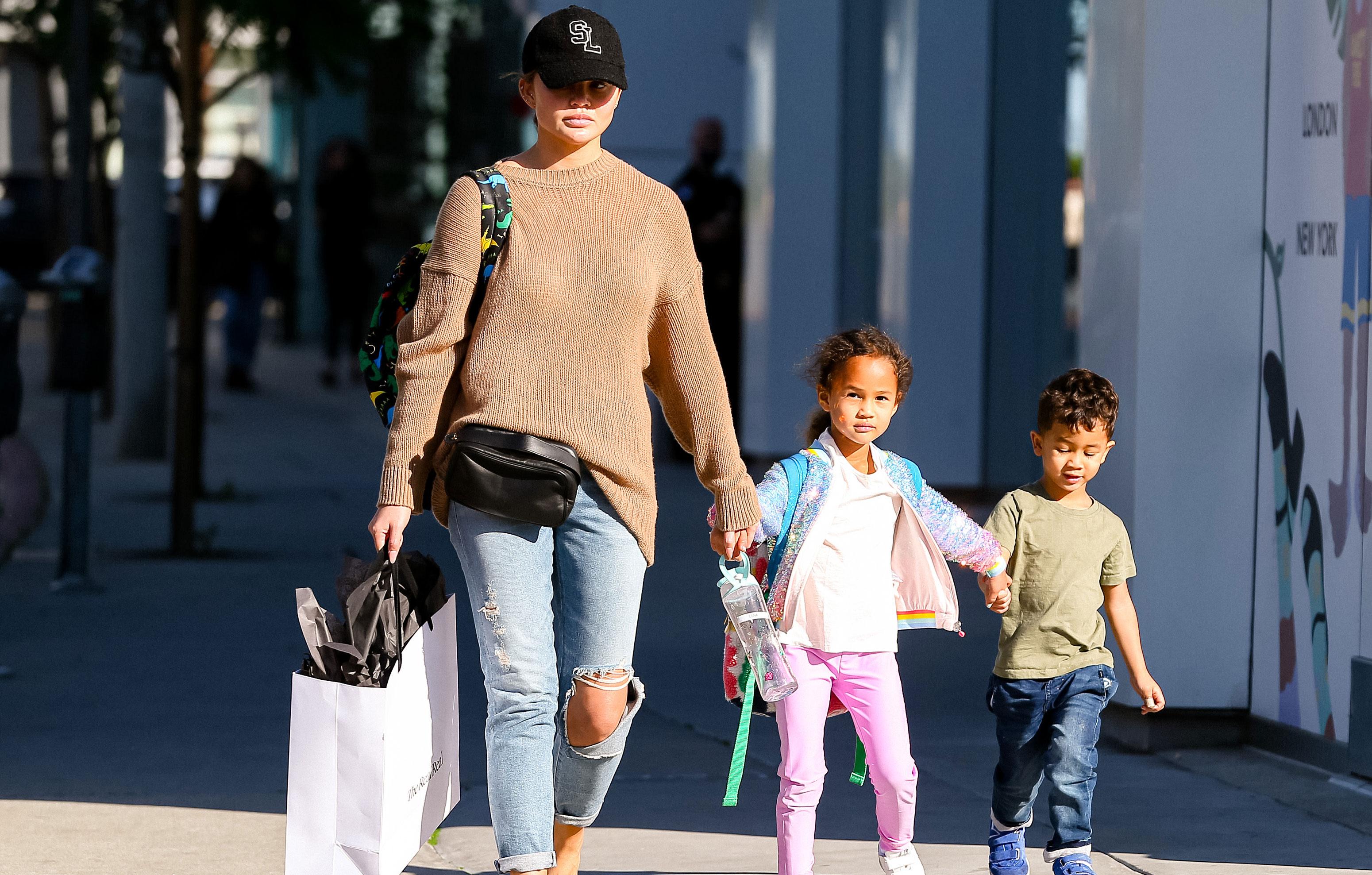 These days, the star is sober, and she recently checked off a big achievement: she hasn't drank in six months!
"Honestly kind of sucks saying it because even though I don't ever crave it now, time has not exactly flown by," she admitted. "I prob won't be excited til a larger milestone like at leasssst 5 years, and sometimes I don't even know if I necessarily won't ever drink again?"
Even Legend is inspired by his wife!
"There are times when I don't drink at all, like I don't really drink when I'm on tour so there are times where I go long stretches without drinking," the "All of Me" crooner explained. "And then even when I'm off tour, I try to do it in moderation."