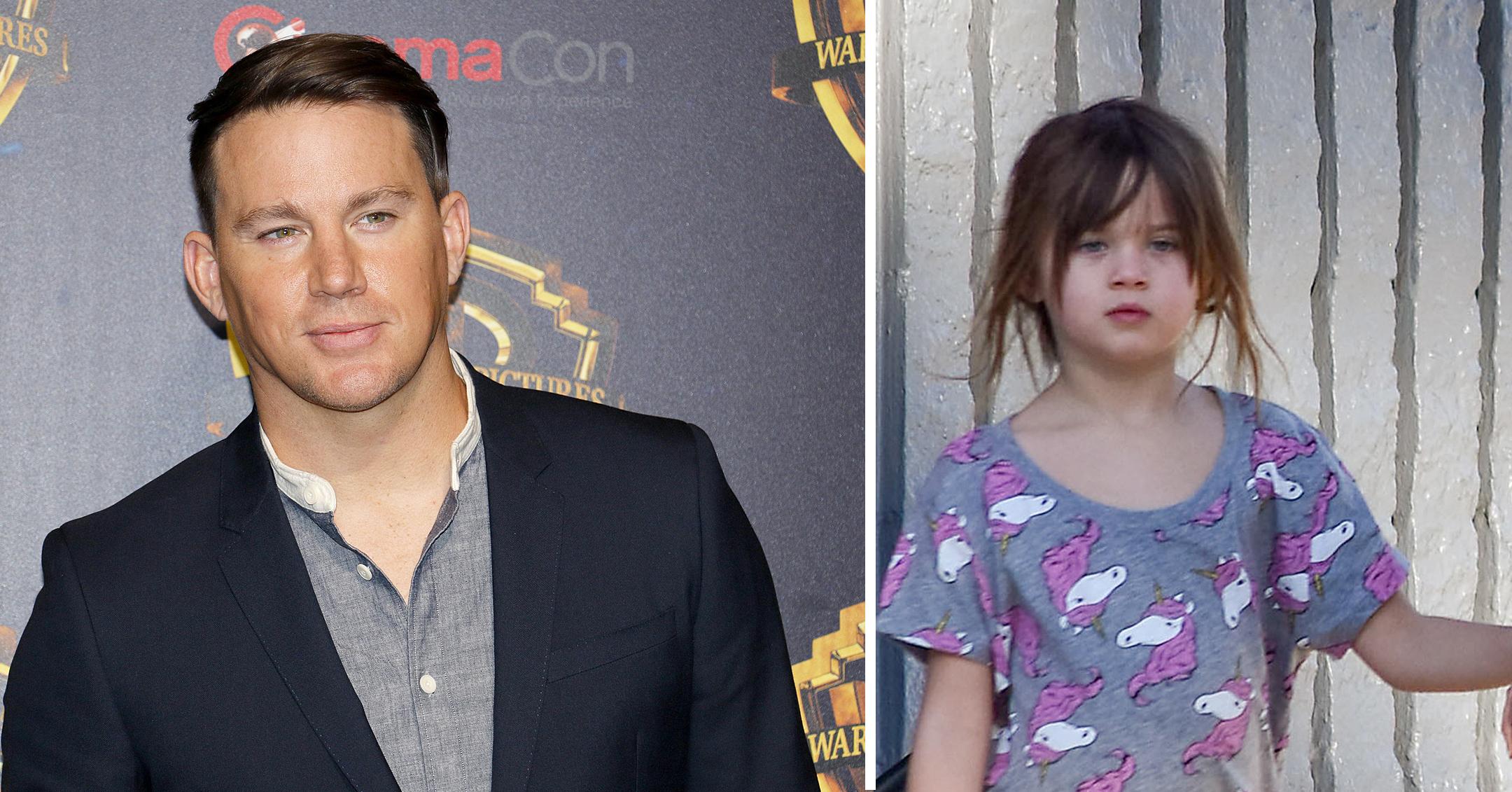 Girl Dad Channing Tatum Shares How Raising 7-Year-Old Everly Inspired His Bestselling Children's Book
When Channing Tatum wrote his first children's book, The One and Only Sparkella, his only goals were to help dads connect with their daughters and honor his own, 7-year-old Everly.

But as an unexpected perk, his work has earned him the title of a New York Times bestselling author!
Article continues below advertisement
"Say what?!?! #1 on the #NewYorkTimes #Bestseller list!! I'm literally speechless right now!!! Ten year old me would never believe this," he wrote on Instagram. "Evie and I want to thank each and every one of you for all of the #Sparkella love. I couldn't be more excited right now! THANK YOU!!"
Article continues below advertisement
The popular story is based on his own experience of raising his girl — a dynamic that changed a bit after he and Jenna Dewan divorced.
"There's no playbook," he told Men's Health of being a single dad. "So I just tried to connect to her by just going into her world and doing whatever it is that she does."
Though the Magic Mike star has watched his own movies several times, he revealed to Romper that seeing the final product was a moment like no other.
"It was emotional when I got the book for the first time. 'Cause you see it on your screen and you're like, oh, this is, this is amazing. It's great," he explained. "And then for some reason, when you're holding the book, it's a different experience and it's so much brighter and there's so much stuff everywhere."
Article continues below advertisement
"Many people were helping. That's the only thing I can really say. That was my experience," he shared of putting the book together. "It was a lot of people, very, very good at their jobs, telling me what to do, offering up decisions for me to basically kind of go, 'All right, is it this way? Or that way? Is it this or that?' We're kind of creating this world."
Article continues below advertisement
In Sparkella, the main character sometimes gets embarrassed by her dad's silly behavior, which is something Tatum pulled from real life, admitting he's worn "a cape" and "a crown" when picking up Evie from school.

But being kooky is all part of his determination to show fellow fathers that it's important to show a softer side.
"I definitely wanted to write it for dads who might not know how to connect with their daughters. Just wear the tutu, just put it on, put on makeup — who cares?" he noted. "Like, who really does care, if it's going to make your kid happy and laugh and you bond with them and get that time with them? You're going to be the coolest person in the world to them."