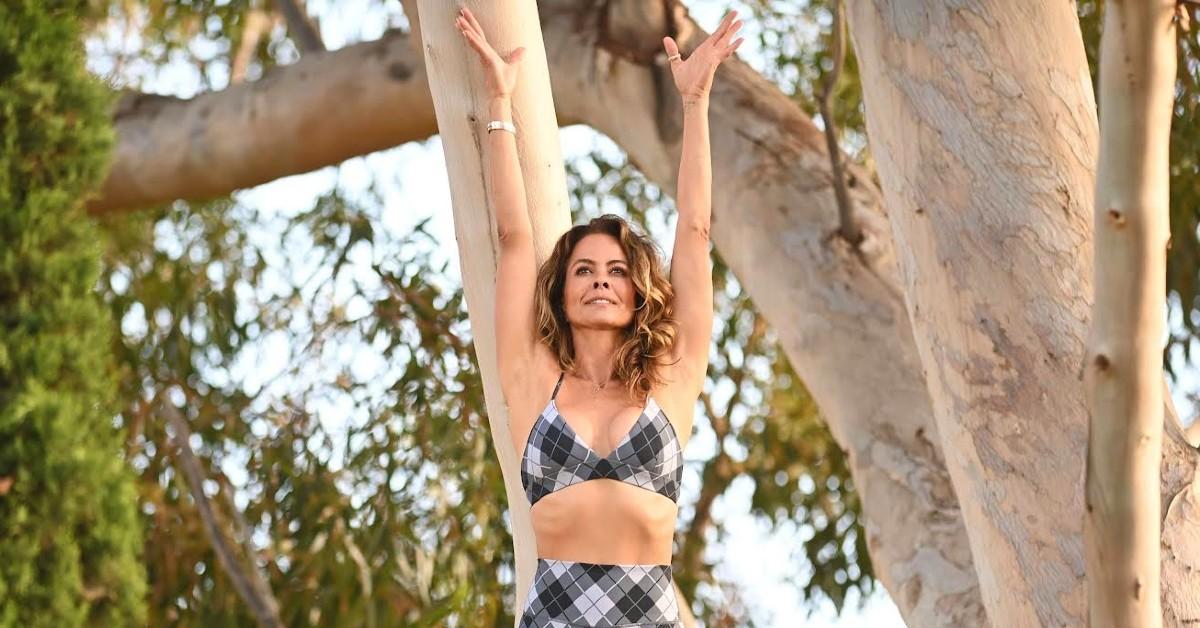 Exclusive: Brooke Burke Believes in 'Developing a Lifestyle That You Can Enjoy': 'I Give Myself Grace'
It's no secret Brooke Burke looks amazing, which is why she's letting her followers in on a little secret as to how you can look and feel good in your own body.
"I try to love myself and have compassion and grace. It's summer. We eat out a little bit more, we drink a little bit more, we vacation a little bit more. It's time to celebrate. I like a lifestyle that's doable. I don't believe in quick fixes or fad diets. I believe in developing a lifestyle you can enjoy. The meals I eat, I enjoy," the 51-year-old exclusively tells Morning Honey prior to getting ready to launch her next 21-day fitness challenge, all tied to the summer months. "On days where I don't have it in me, I listen to my body. I give myself grace. If I am having a tough day or I'm a little fatigued, I will do a stretch and recovery program."
Article continues below advertisement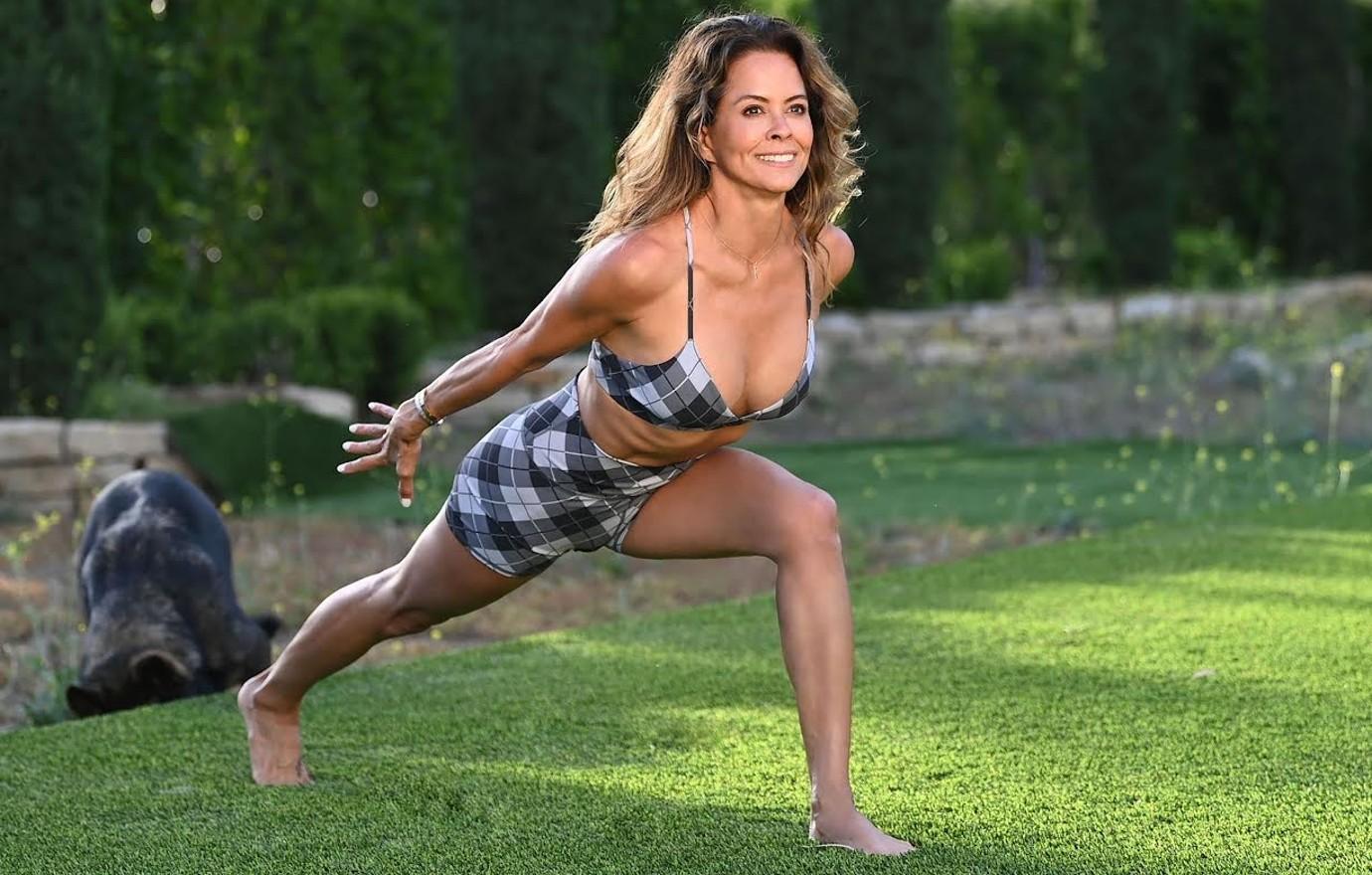 "It's about how we approach every day," the Brooke Burke Body founder explains. "My message to my daughters and my girlfriends and to all women is to find time and space. Create a digital gym at home or create space in your life in the morning to calm down and drown out the noise. Protect your boundaries, protect your energy, create space, carve out time, make a commitment, detox your mind, body and spirit. Sign up and show up. Those things all really keep us motivated."
Article continues below advertisement
As part of the star's program, she is all about getting personal and honest with her community. "They want something different and want to change their bodies," she notes. "It's a lot of body sculpting and compound moves that will shrink your waistline. We're doing a core series, booty sculpting, body sculpting and hitting all the areas, working on flexibility, stability and mobility."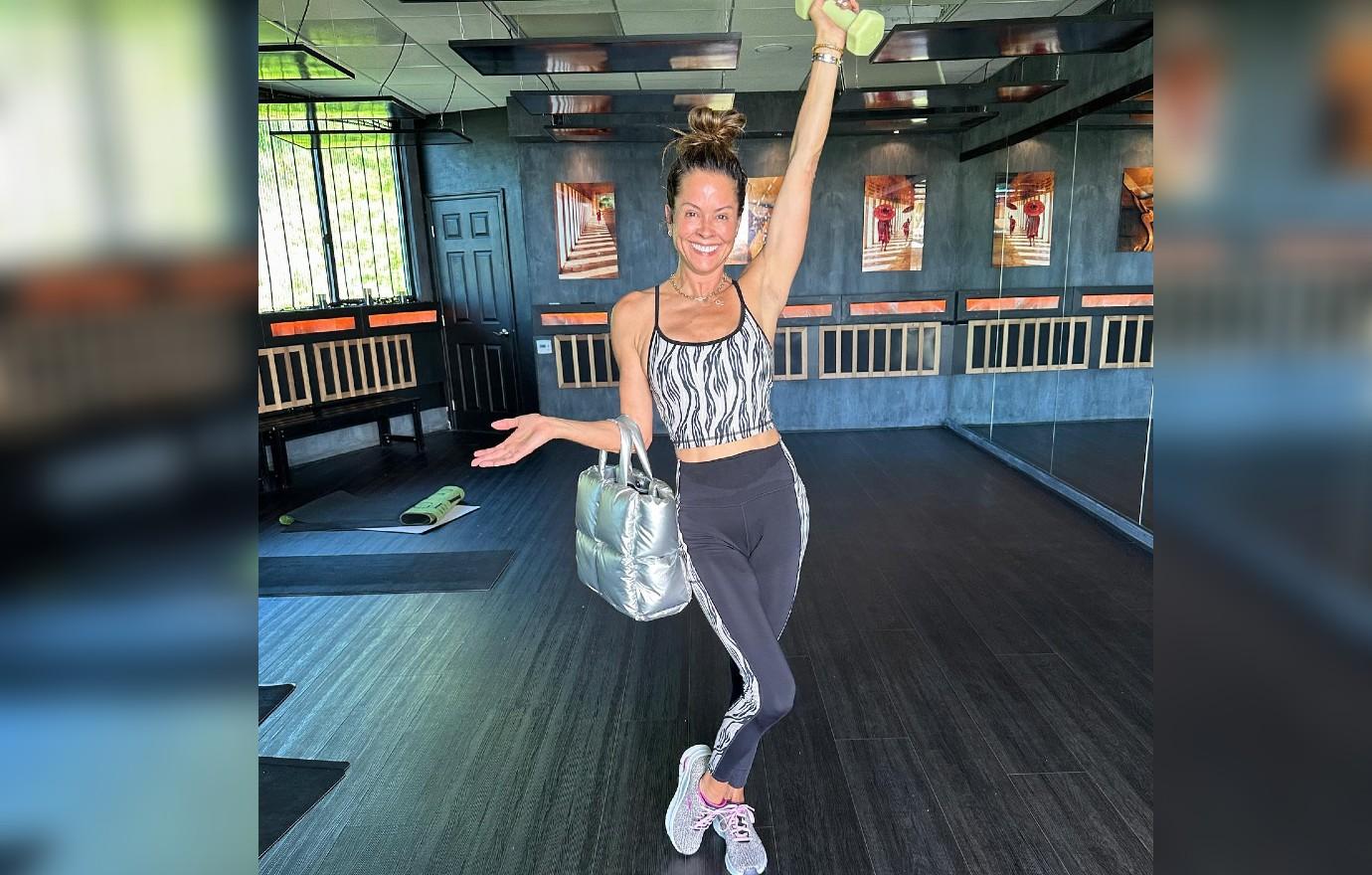 Article continues below advertisement
Burke has also been leaning into meditation more. "I make myself do a guided mediation every day, and that is part of the app I am most excited about. As we become more intentional, it gives me a moment to slow down and tap into my body space. So, for people who want to lose a few pounds or get in bikini shape, we have to start changing our inner dialogue," she says.
"It's a great time to reset and breathe and slow down," she adds. "Meditation could take 10 minutes a day. Find your own personal power and live in your own personal potential."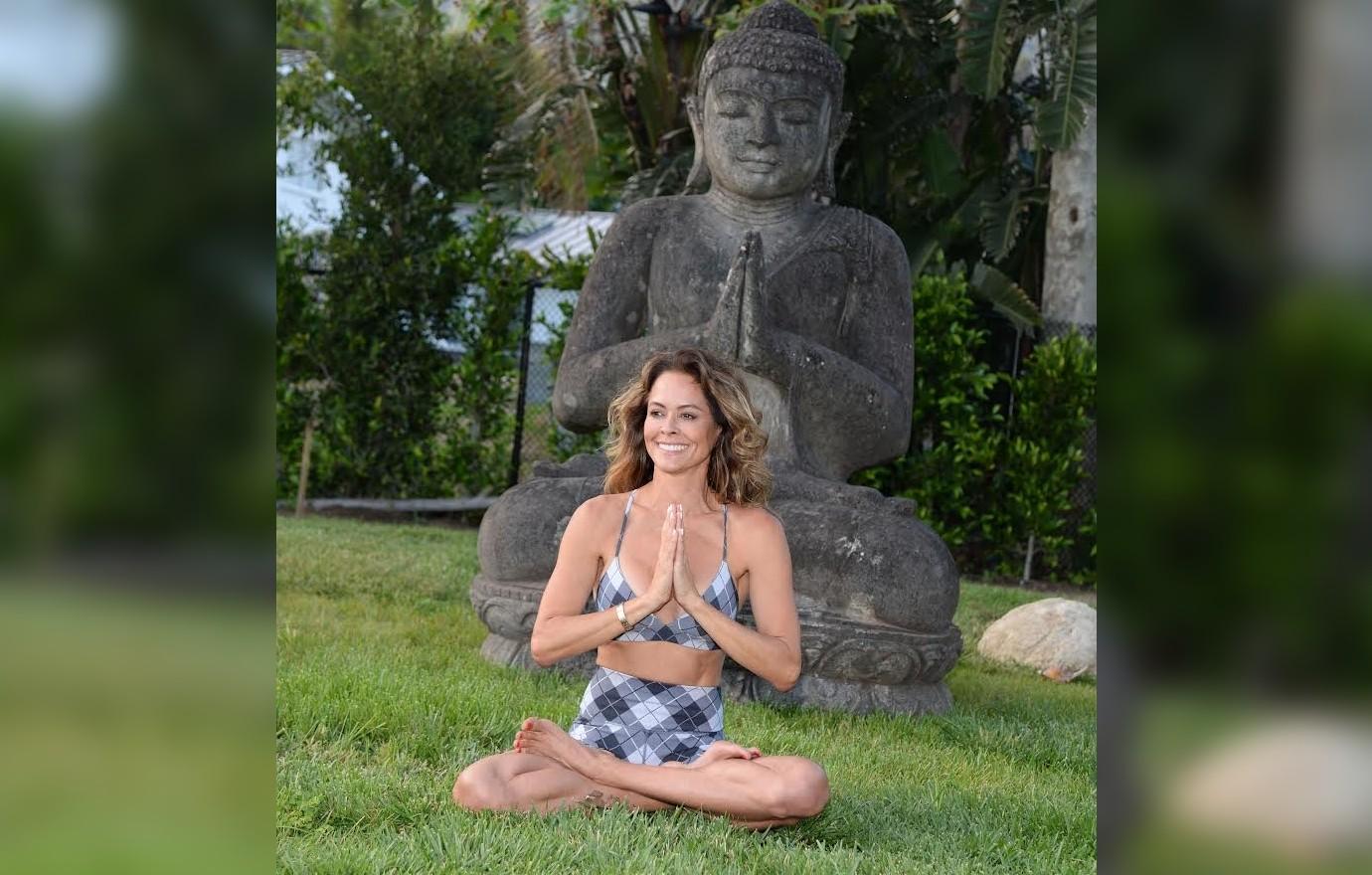 Article continues below advertisement
In the meantime, the brunette beauty, who is engaged to Scott Rigsby, is all about encouraging others to get in tip-top shape for the summer months. "I'm obsessed with this program, and it takes about 21 days to develop a habit, so we're trying to develop a lifestyle that is sustainable for the whole year. We're introducing more of an intentional wellness approach," she shares. "Brooke Burke Body evolved in the last year to Brooke Burke Body and Soul. We're trying to have more of an intentional approach to wellness overall, so we're adding daily meditation to get more connected to one's self."
"We're also counting on the Brooke Burke Body for connection. I am doing digital meetups — it's the first time we've ever done that," she continues. "With this program, we meet together on Zoom from my house, which has been really fun to hold each other accountable. We're also doing live Zoom classes once a week. In the past year, we've discovered we need accountability, community and we need to get connected in order to accomplish all of our goals. There's a downloadable PDF on my website with the program that has 21 new recipes, there's detox tips, my summer-must haves, which includes Magic Mind."
The new product was designed for a long-term boost in energy, cognition and stress management. "It's sweet and tastes great. I am kind of calling it my productivity shot. I keep it cold in the fridge and throw it in my beach bag or gym bag, and I'll do the shot right after I work out. It gives me a little brain fuel," she says.
Article continues below advertisement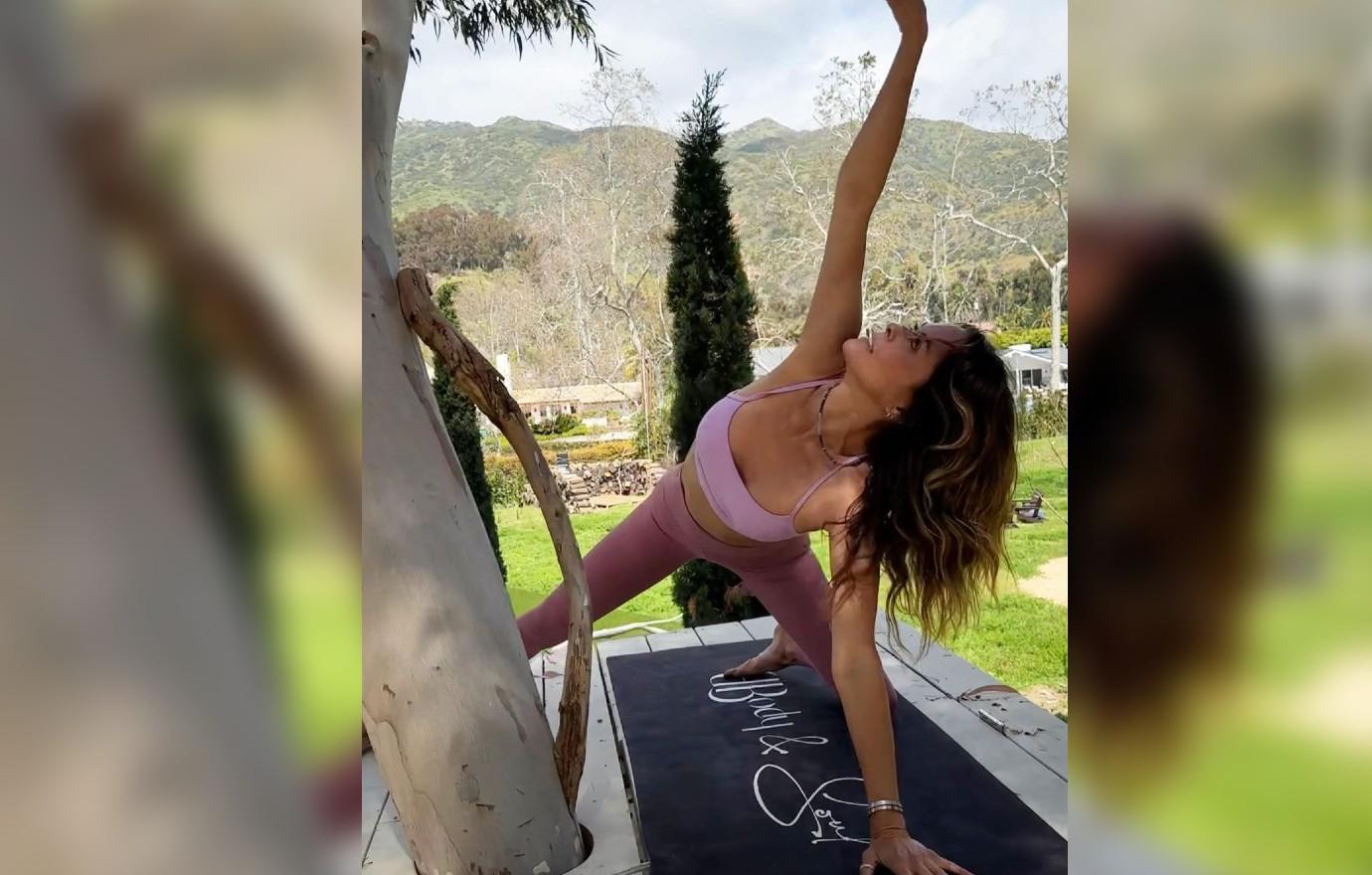 In the meantime, Burke, who is heading to Hawaii with Rigsby and his family later this summer, is looking forward to her two retreats occurring in September. "It's an amazing time for women. I am doing them at a wellness spa in Arizona. It's an amazing opportunity for women to carve our three to four days to check out of their world and tap into a space of intentional wellness. We do workshops, circle healing and a lot of body sculpting," she states.