Exclusive: HGTV Star Breegan Jane Reveals How To Revamp Your Outdoor Space This Summer: 'I'm All About Creating Fun' Spots
Now that summer is finally here, it's enticing to spend all of your time outside. If you're sick of your pool or deck furniture, then HGTV star Breegan Jane has some important easy tips to follow in order to revamp your set-up.
Article continues below advertisement
"Right now, I'm all about creating fun, livable spaces that can be your personal oasis for relaxing and entertaining. One of my favorite ways to do this is to blur the lines between your indoor and outdoor spaces. Incorporating traditionally 'indoor' pieces outside is an easy way to refresh and personalize your space. Try adding a rug with a funky pattern or an outdoor table for your guests to set drinks down. It's an easy way to tie both parts of your home together without breaking the bank," the reality star exclusively tells Morning Honey while talking about her partnership with Marshalls and T.J.Maxx. "Your front patio can also be a great extension of your living space. Incorporating bistro-style seating in your front patio, like this outdoor rope chair and table set, will create the perfect space to cozy up with a good book or catch up with friends."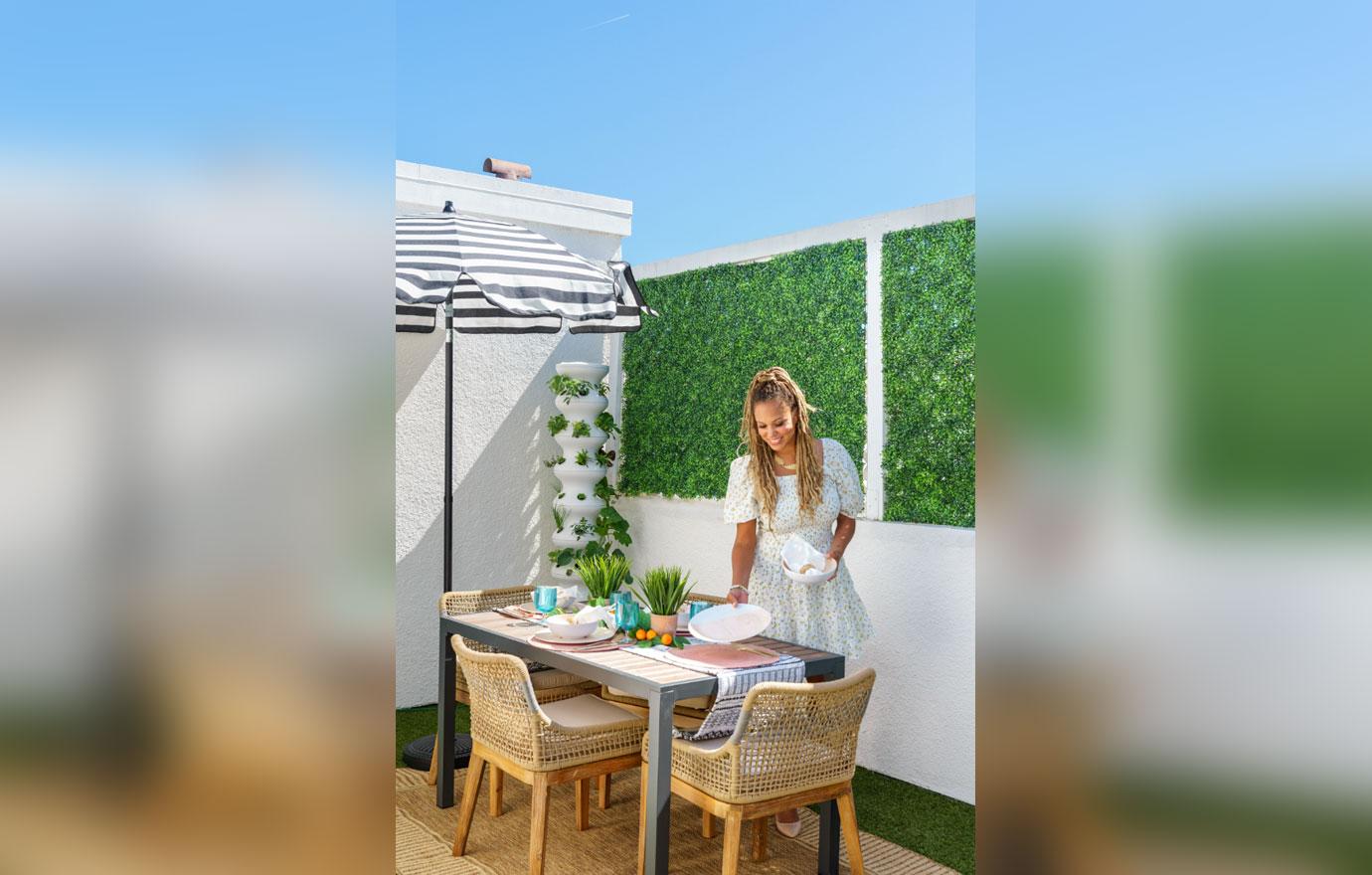 Article continues below advertisement
She continues, "If you're like me, and you have a smaller outdoor space, adding different textured elements is a simple trick to add dimension, and this season it's all about natural textures like wicker and macrame. This natural fiber mirror is perfect for opening up any outdoor space, and it adds a fabulous textured element. These woven baskets with macrame details are another fun way to add natural details — they were under $20 and double as storage for throw pillows and blankets!"
If you're struggling with what basic items to buy, Jane suggests adding decorative lighting, as it "keeps the party going after the sun sets but creates a dreamy atmosphere for your space."
Article continues below advertisement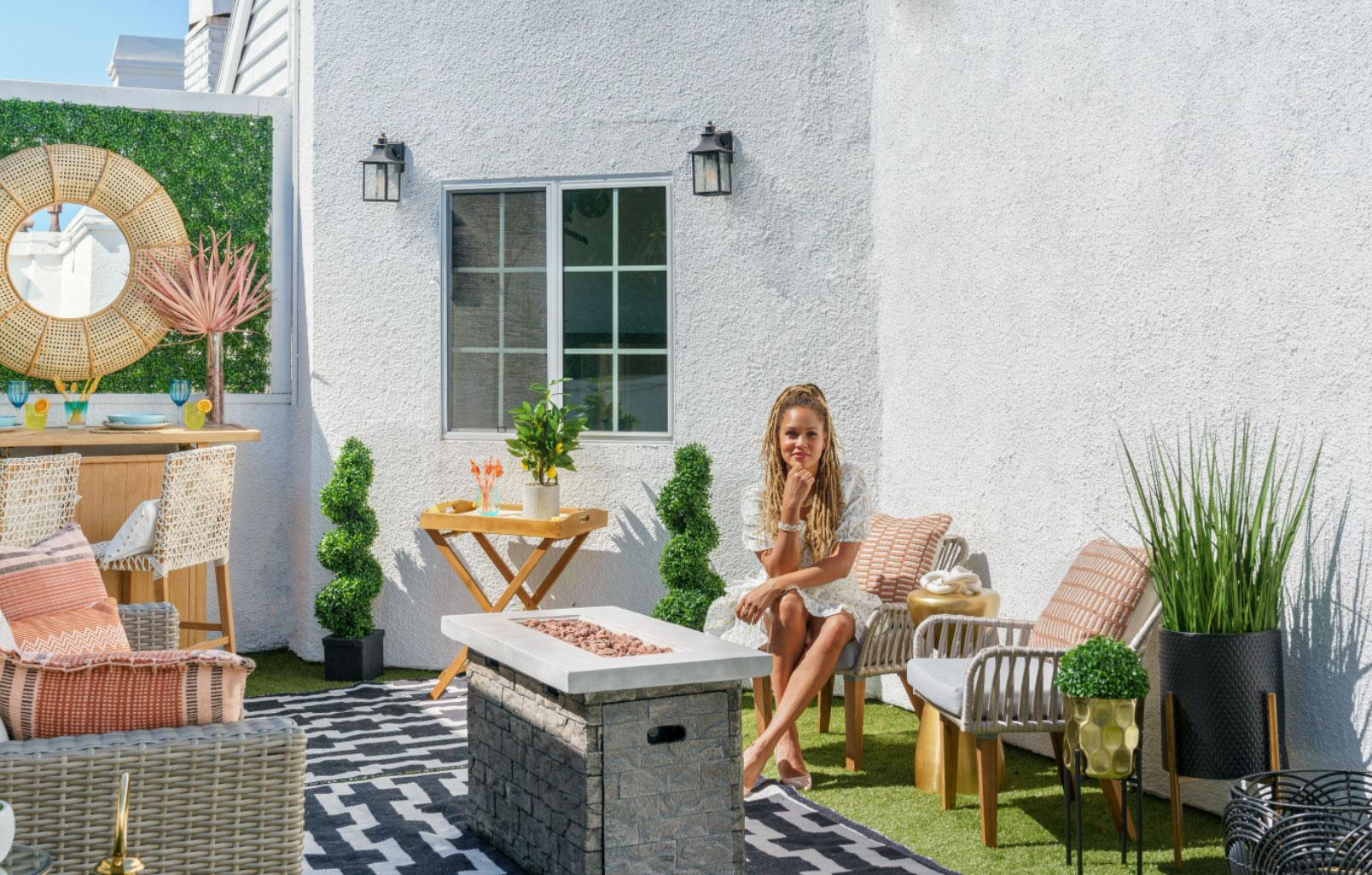 "By using hanging lanterns and tabletop fire bowls like these available at Marshalls and T.J.Maxx, you can illuminate your space without breaking the bank!" she shares. "I love brightening up a neutral space with colorful accent pieces. Adding pops of color, like this striped pillow, is a great way to liven up a space. To create a luxe feel in your space, try incorporating gold accents. These metallic planters add an elegant touch and were only $39.99!"
Article continues below advertisement
As for her favorite part of the partnership, she notes she "was able to update my two outdoor spaces with brands that offer on-trend and name-brand home essentials at prices I know won't break the bank, and that I am able to share my expertise and product picks with others. I love finding unique pieces that speak to you and your individuality, and both brands offer a variety of choices, making it easy to create your personal outdoor oasis ahead of the summer months."
The interior designer has made quite a name for herself, and she is thrilled that she gets to share with creativity with others.
"I love that I'm able to create a career around a natural talent of mine that fuels me. What I do genuinely doesn't feel like work," she states.
However, she admits that it's not always easy to find time to do everything. "I'm a maximalist, and I do everything 100 percent. Instead of balancing time between tasks, I might work on a design project until 4 a.m. and get up at 7 a.m.. When I'm with my kids, I shut off the phone and computer, and tune out the world so I can be completely present with them. I devote the whole of my time and energy to whatever I'm doing, and that seems to work for me," she says. "You are capable. I think people make decisions based on their perceived limitations they've been told their whole lives. My advice is to let go of that mindset. Step into your power, and you'll often discover that you can do whatever you're willing to put your mind to and work hard for."
Article continues below advertisement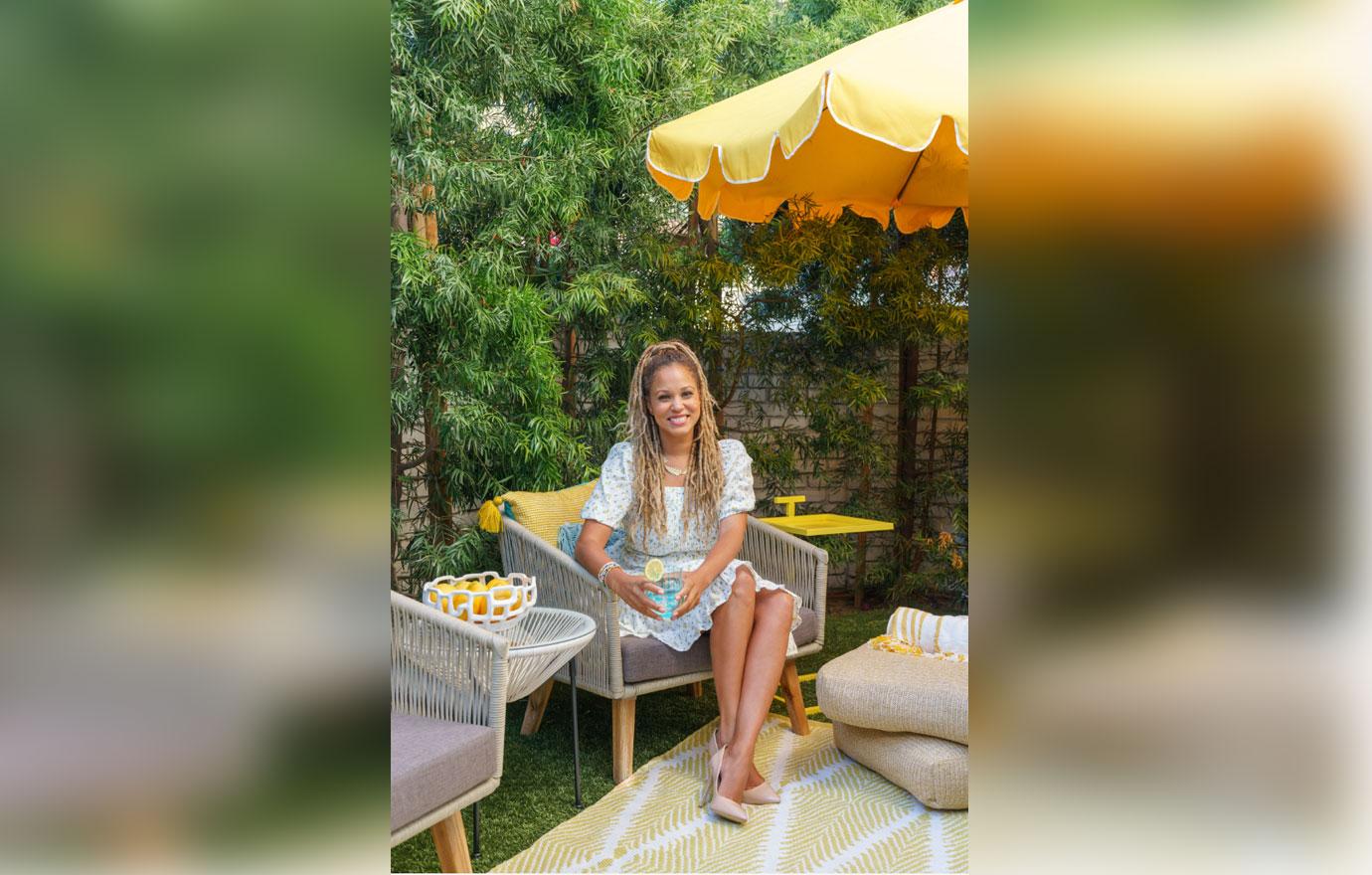 Though designing a space may not be for everyone, she hopes to "inspire others by leading by example."
"I learned early in life that simply telling someone to do something doesn't usually work. Showing them with your actions motivates people more, because they're able to see what's possible. I push myself on days when I don't feel like it, because I realize it's not just for me, it's demonstrating to someone watching that they can do it too," she admits.