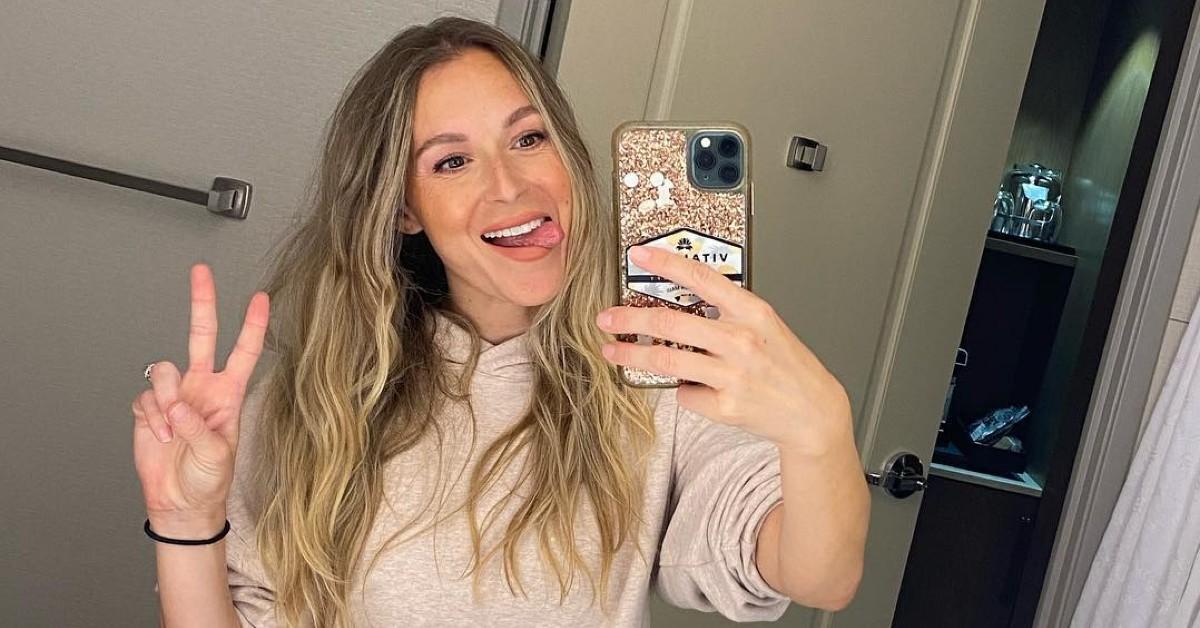 Exclusive: Alexa PenaVega Admits Motherhood Made Her More Confident: 'Every Season Brings Some New Growth'
Alexa PenaVega has been in the spotlight for quite some time, as she rose to fame playing Carmen Cortez in Spy Kids, but she says the biggest "confidence booster" for her was becoming a mother to her three kids: Kingston, Ocean and Rio, whom she shares with husband Carlos PenaVega.
"I fell into the people pleasing category — and that's such a dangerous category because you can't please everyone. You're always going to let someone down. When you live like that, it's stressful, but as an actor, we want to hit the mark and get praised for it. It's a weird industry, but what is awesome about motherhood was that it gave me this backbone — not to be mean but instead of just going with the flow, I am going to say, 'No, thank you' or, 'I am uncomfortable with that.' I really appreciate what that has brought into my life because it's no longer just me. Everything that comes my way will affect my family and not just me, so the three kids have given me some serious confidence," the 35-year-old, who visited the Los Angeles Dream Center to hand out toys and meet with children in need as part of her work with the humanitarian nonprofit organization, World Vision, on November 14, exclusively told Morning Honey.
Article continues below advertisement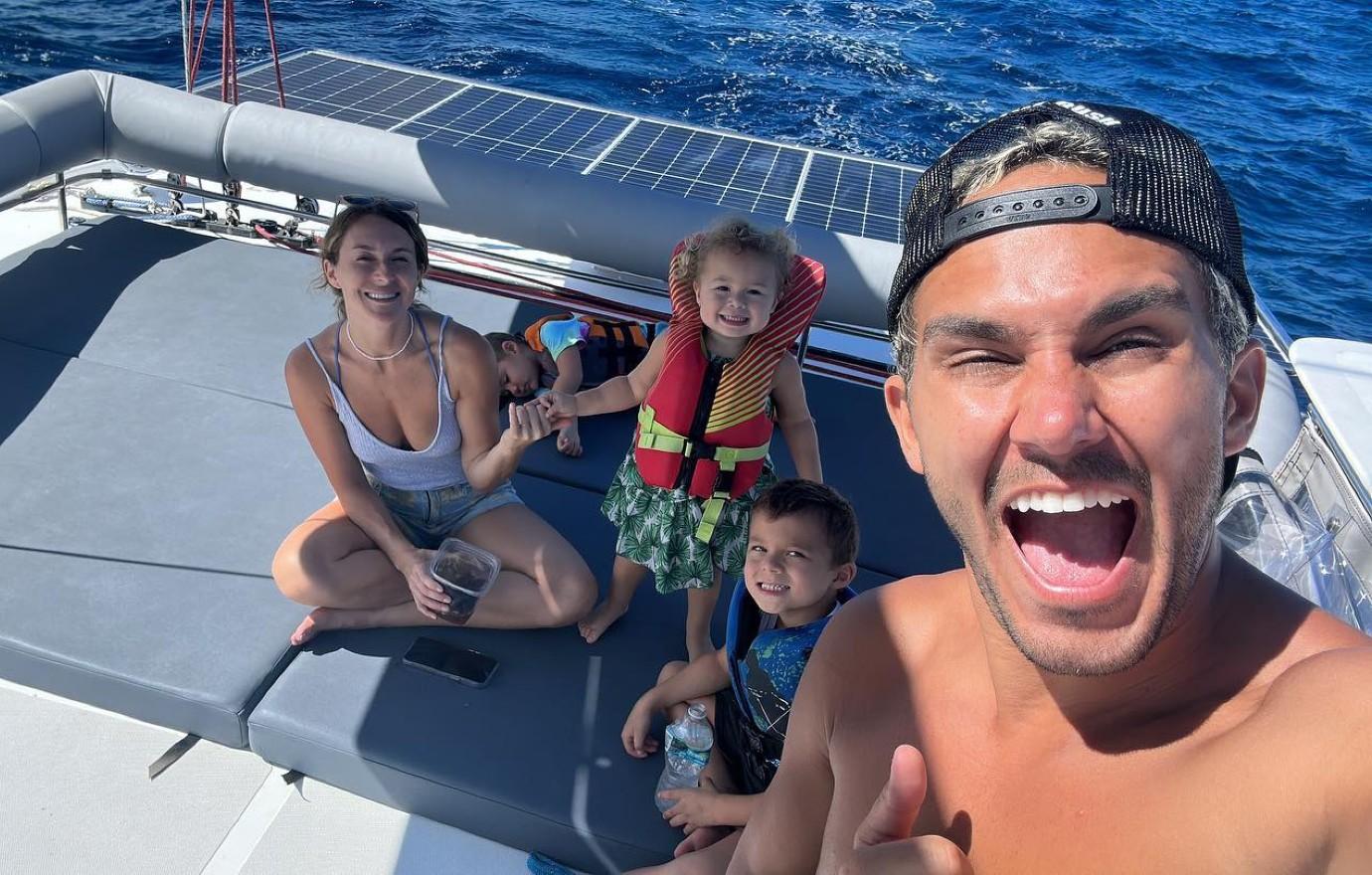 The actress and her husband love to take the road less traveled, which is why they're currently all living on a boat, where she tries to enjoy some me-time whenever possible. "Every season looks different. But we've created this beautiful little sanctuary in my bathroom, so it's technically my prayer alone time closet slash bathroom, and I go in there every morning. I don't turn on my phone. I just go in there and pray and I say words of affirmation. I breathe. It allows me to set the tone for the day. Even if the kids are up and playing and being loud, there's something about going in there that makes me feel present," she explained. "Sometimes I just need a moment to regather myself, and I do feel like having your own space, whether it's a tiny corner or bathroom, makes all the difference. If you have an hour, that's. amazing, but if you only have two minutes, cherish it."
Article continues below advertisement
Since the mom-of-three has grown up in Hollywood, she noted that "you think you know so much more than you do."
"As you get older, the more you learn and the more you realize, 'I don't know anything!' When I was younger, I had a good head on my shoulders, but I also knew I had a lot to learn," she shared, adding that not having social media when she was a teenager definitely helped her stay on the right track. "Now, when I see kids on set, they have a different experience than we had. They have TikTok and Instagram, and I am so thankful I didn't grow up in that because there's a lot of pressure in that."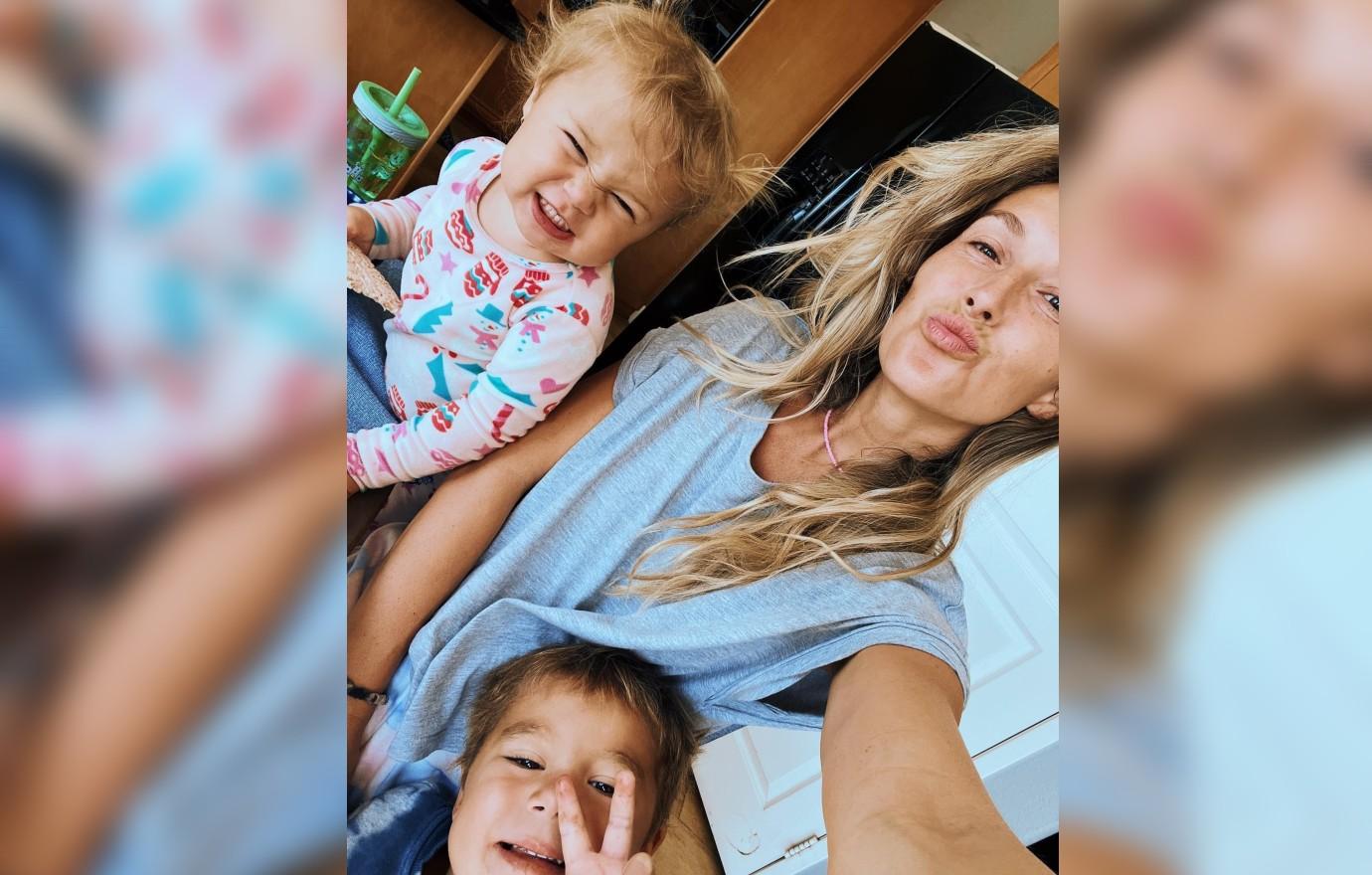 Article continues below advertisement
Looking back on her career, the Florida native feels better than ever. "I'm 35, which is such a strange thing to say because when you reach this place, you're like, 'Oh my gosh, I feel like I am in my twenties and I am 35.' The older you get, you have more confidence and comfort in who you are. If I had this same feeling at 20, I would have conquered the world by now, but every season brings some new growth and I've been so thankful for these last 10 years specifically. When I met Carlos, we've grown up together and really lifted each other up. We're constantly elevating each other."
"All the things that I lacked, he had and vice versa. That's a huge thing. It's one thing to grow on your own, but when you have a teammate who elevates you and holds you accountable, the level of growth you can achieve is so much greater," she added. "I always tell people, 'We were not meant to be alone. We were meant to be a community. We were meant to be with your people.'"
Though Alexa is so busy, there's one thing she always makes time for: giving back, especially before the holiday season!
Article continues below advertisement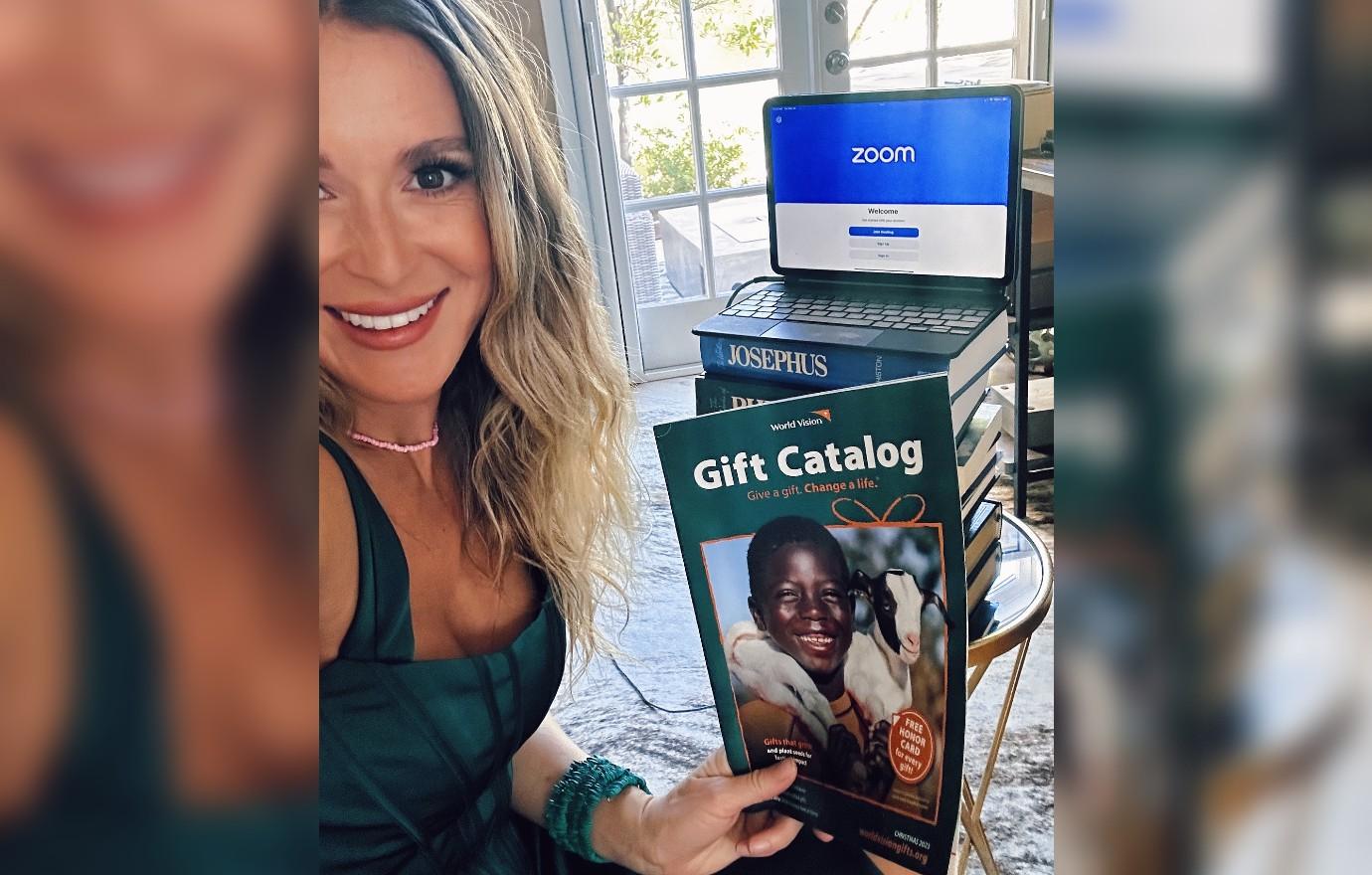 "I've been a part of the World Vision family for years. I've been donating to them for a really long time, and I had a friend who happened to be working with the organization, and he reached out to me. He said, 'Would you ever want to dive a little deeper into World Vision and jump into their Gift Catalog?' I was like, 'Are you kidding me? I've been giving to them for years, I would love to!' So, I am Colombian and most of my family is from Bogotá. There are these artisans over in Columbia who make this beautiful jewelry. It's this bracelet I am wearing that is made out of melon seeds, and what I love about World Vision is their heart behind everything. Yes, we want to give and help families, but the goal is to empower them so they can learn how to be self-sustaining, create an opportunity for them so they can grow and understand what World Vision is bringing to them. I love the empowerment aspect behind what they do. It's a great way to give back and help," she explained.
Alexa also got the chance to visit the Los Angeles Dream Center to hand out toys and meet with children. "Something our family loves is working with different charitable organizations," she said. "We tell people, 'Giving is awesome, but to be able to help others is great.' There's nothing like that feeling, and we try to get our kids involved as much as possible, especially now that they truly understand the joys of giving to other kids. Every time they have a toy, they look at other kids to try and give it away, which is really sweet," she added. "Everything we have is such a gift and a blessing, it would be weird to store all these things up for ourselves. Giving should be limitless, especially in today's world."
Article continues below advertisement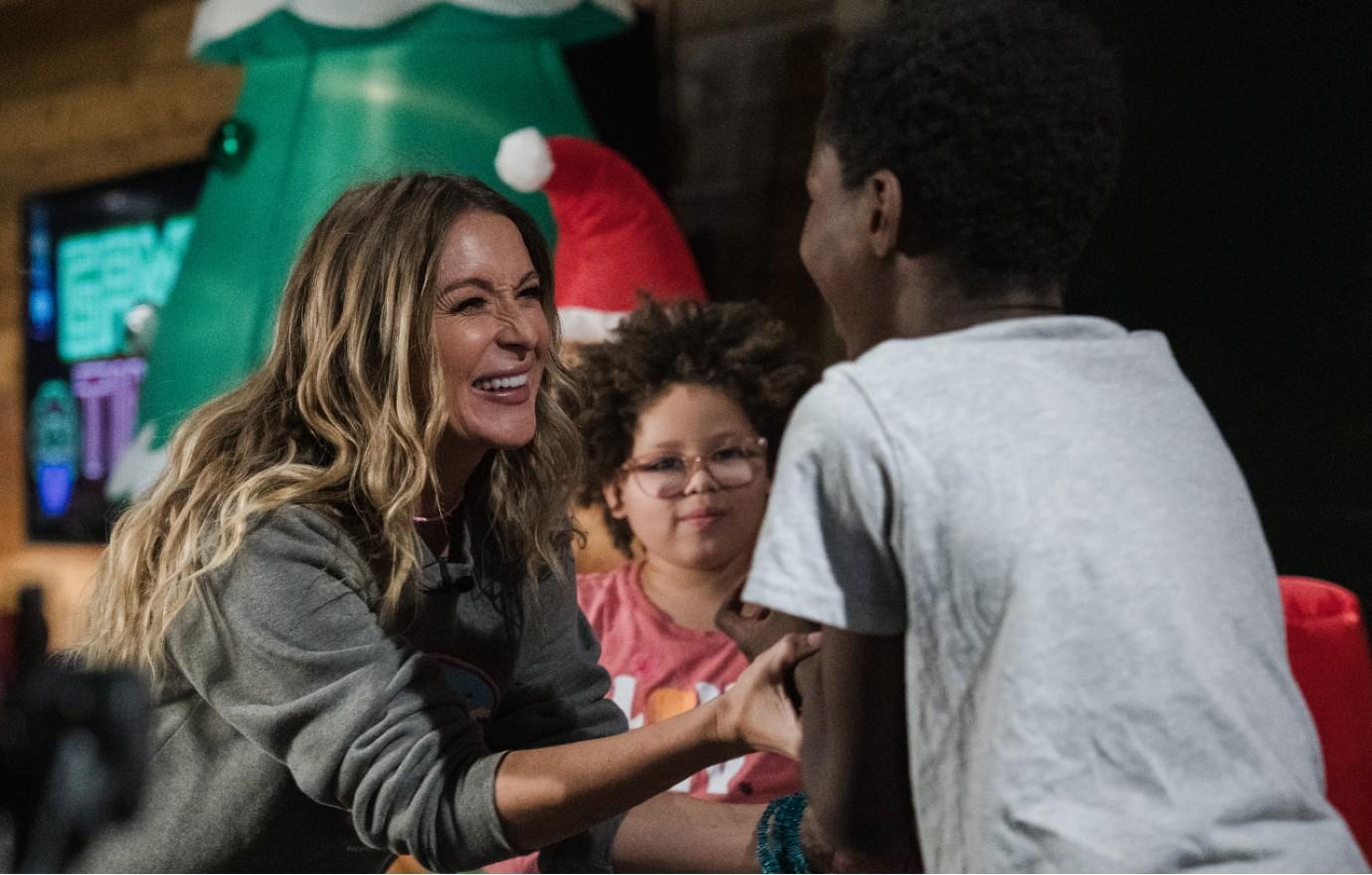 Alexa also said it's important to think about others all the time — not just around the holiday season. "This Gift Catalog has so many different gifts you can buy, or if you want, you can make a charitable donation," she shared. "There's all these cool programs where you can gift animals or give money and you can pick where it goes to and the things you want to sponsor. It's super easy to give all year around — they've made it that simple!"