Zendaya Steals The Spotlight In A Neon Fuchsia Pantsuit — See Photos Of The Stunning Ensemble!
Pretty in pink, indeed!
On March 6, Zendaya further cemented herself as a style icon when she showed up to the Valentino Womenswear Fall/Winter show during Paris Fashion Week. Since the Euphoria star is a new ambassador of the high-end label, she wore their color of the moment: a neon shade of fuchsia.
Scroll down to see the hot pink ensemble!
Article continues below advertisement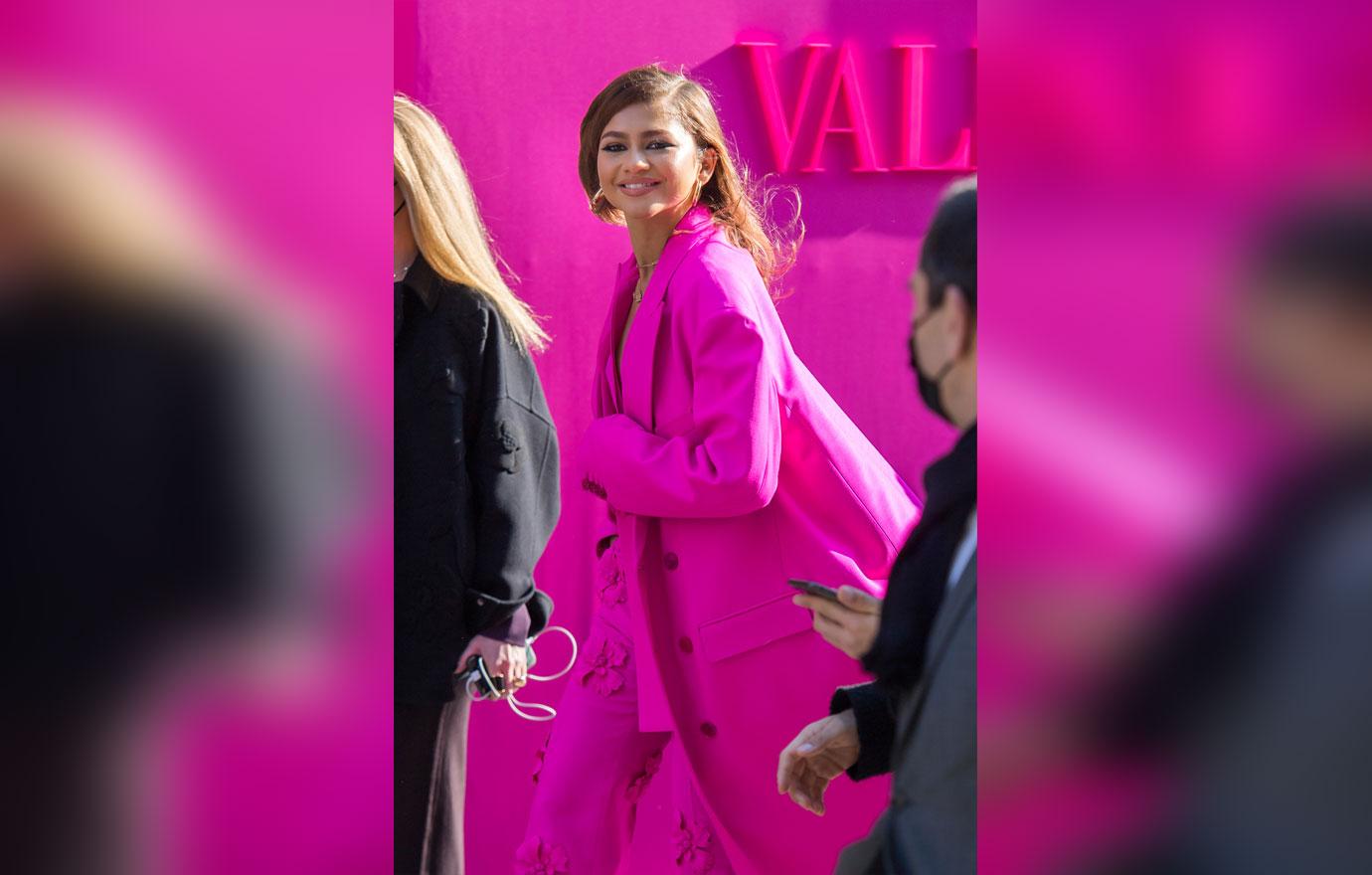 Bright on! The actress' suit consisted of a long, double-breasted blazer coat and a matching shirt underneath. The pants were in the same hue and were adorned with floral appliqués, and she carried the theme into her platform heels as well!
She showed off her new shorter locks in a straight style and added a few pieces of gold jewelry for a final touch.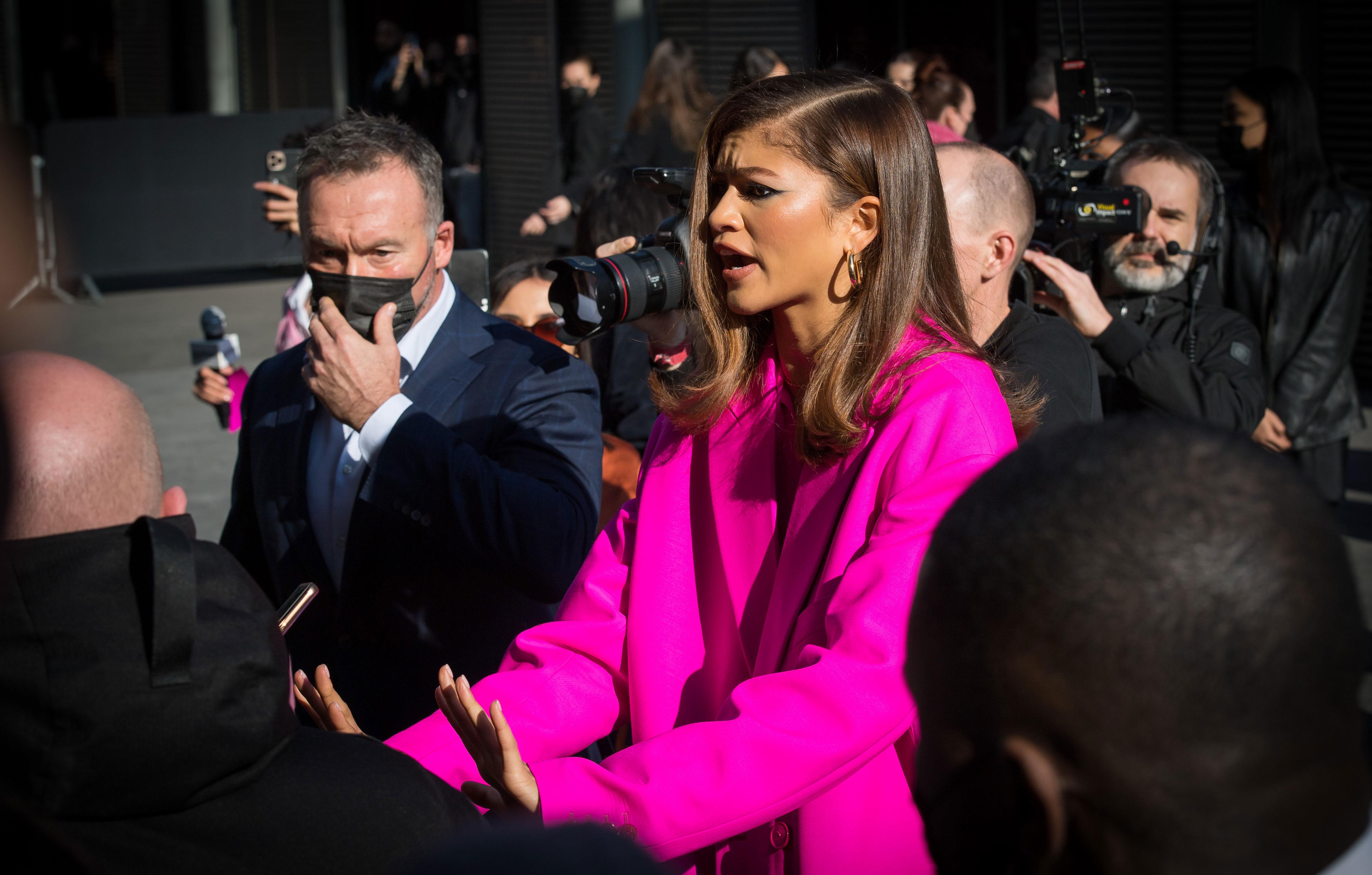 While the "Replay" crooner loves to shop, she makes sure everything she buys can be repurposed. "I want to reuse my clothes. I want to be able to wear that dress again when I'm 40 and be like, 'This old thing?'" she explained to British Vogue. "Really finding good vintage pieces that I want to invest my money in."
Regardless of her hefty paychecks, the humble star tries to not go overboard when it comes to opening her wallet. "My mother's a saver, and so I try to keep that in mind," she revealed. "Then my dad's like, 'You know, you can't spend it when you're dead,' kind of thing. I'm somewhere in-between."
Article continues below advertisement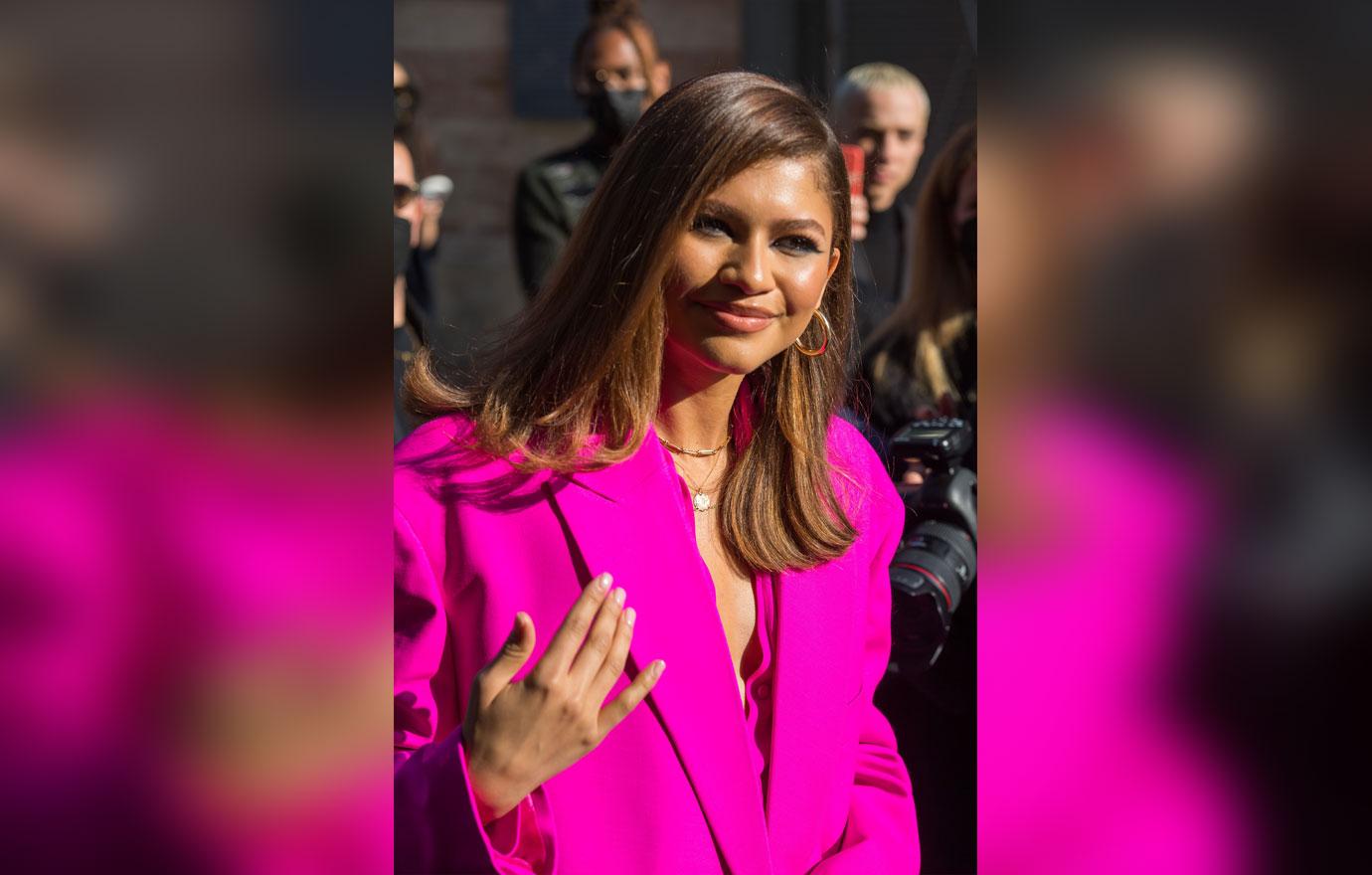 While Zendaya has stole the scene in movies like Spider-Man: No Way Home, one of her biggest goals is to become a director.
"I've always been interested in things behind the camera. But Euphoria really grew my love for cinematography, just watching Marcell Rév light things and make every frame gorgeous," she shared with InStyle. "He and [series creator] Sam Levinson build these beautifully intricate shots and put so much detail into everything. I'm a Virgo and I like to be thoughtful of everything. But watching them work inspired me to get more into photography."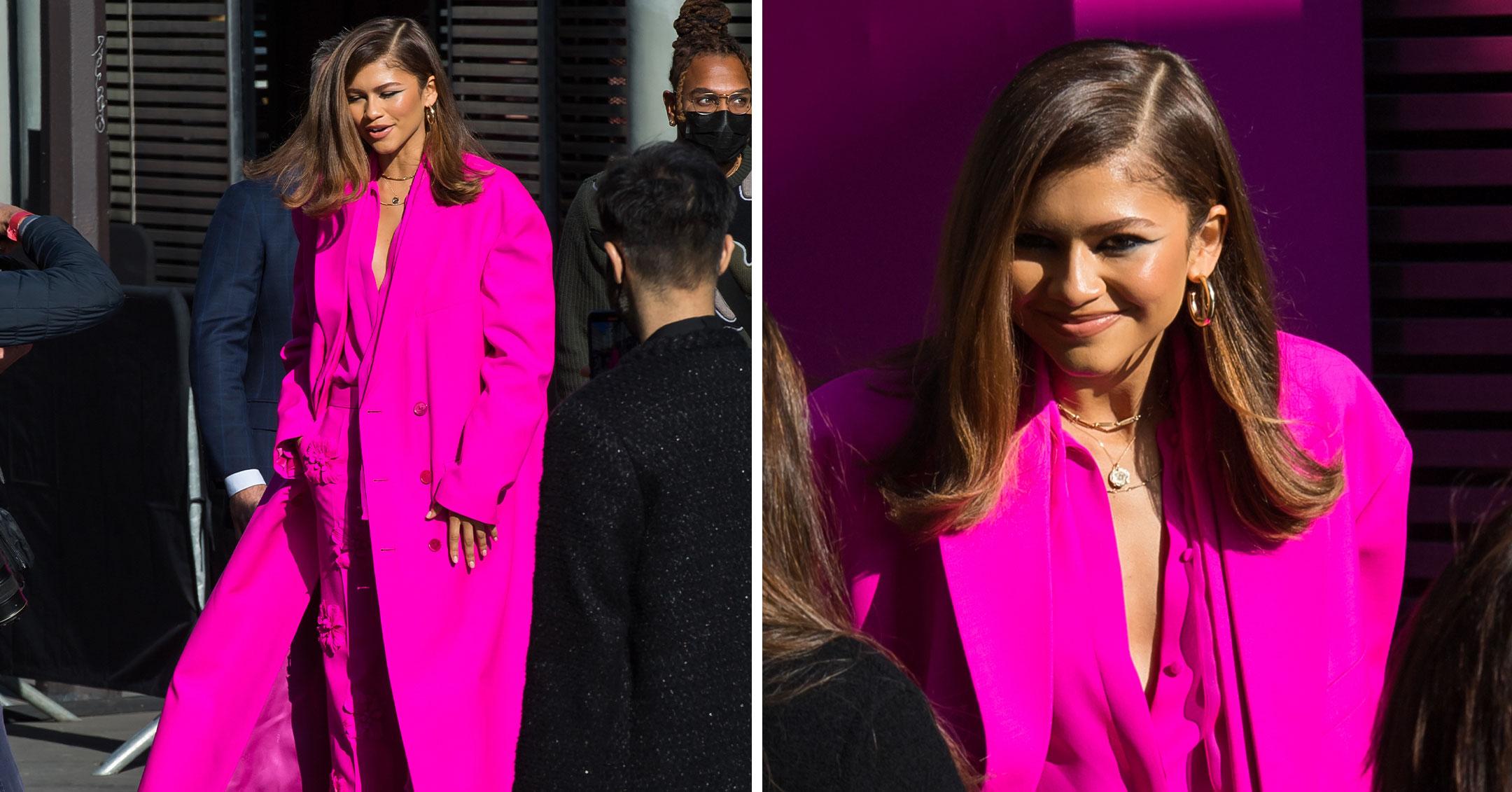 "My dream is to create my own things. I would love to make films that allow space for young up-and-coming artists, writers, and filmmakers — because especially with Black talent, it's not a lack thereof; it's a lack of opportunity," the Disney Channel alum insisted. "I'd like to give those opportunities: Partner upcoming filmmakers with different writers and mentorships, connect them with the actors they want to see in their films, and create those special bonds. And make sure they get paid and taken care of."