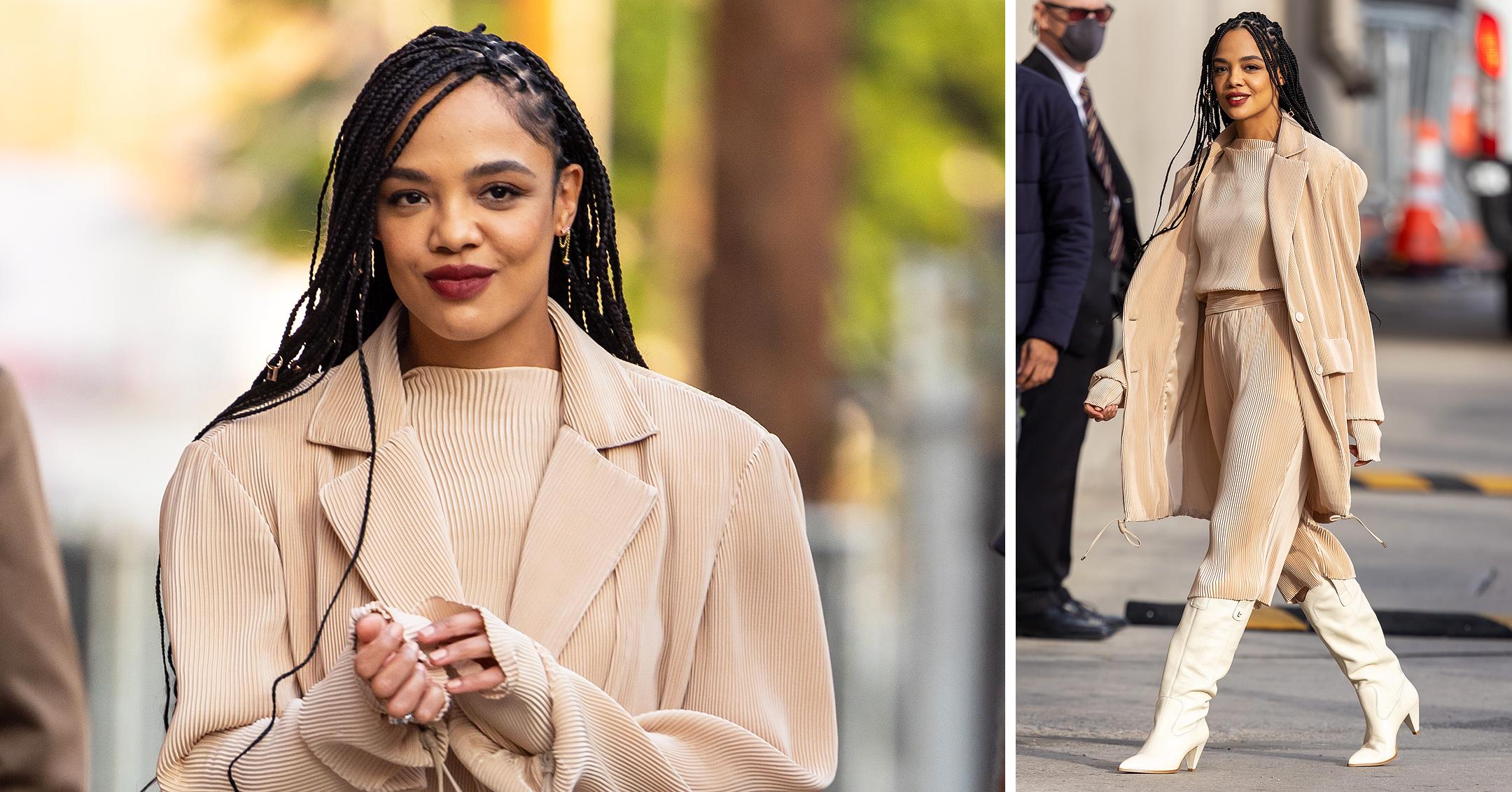 'Westworld' Star Tessa Thompson Embraces The Monochromatic Trend By Wearing Shades Of Champagne From Head To Toe: Pics
Actress Tessa Thompson sure knows how to rock a fashion trend!
The star stopped by Jimmy Kimmel Live! on November 1 to chat about her new flick Passing when she stepped out in an autumn appropriate ensemble that was made up of various champagne hues.
Check out the look below.
Article continues below advertisement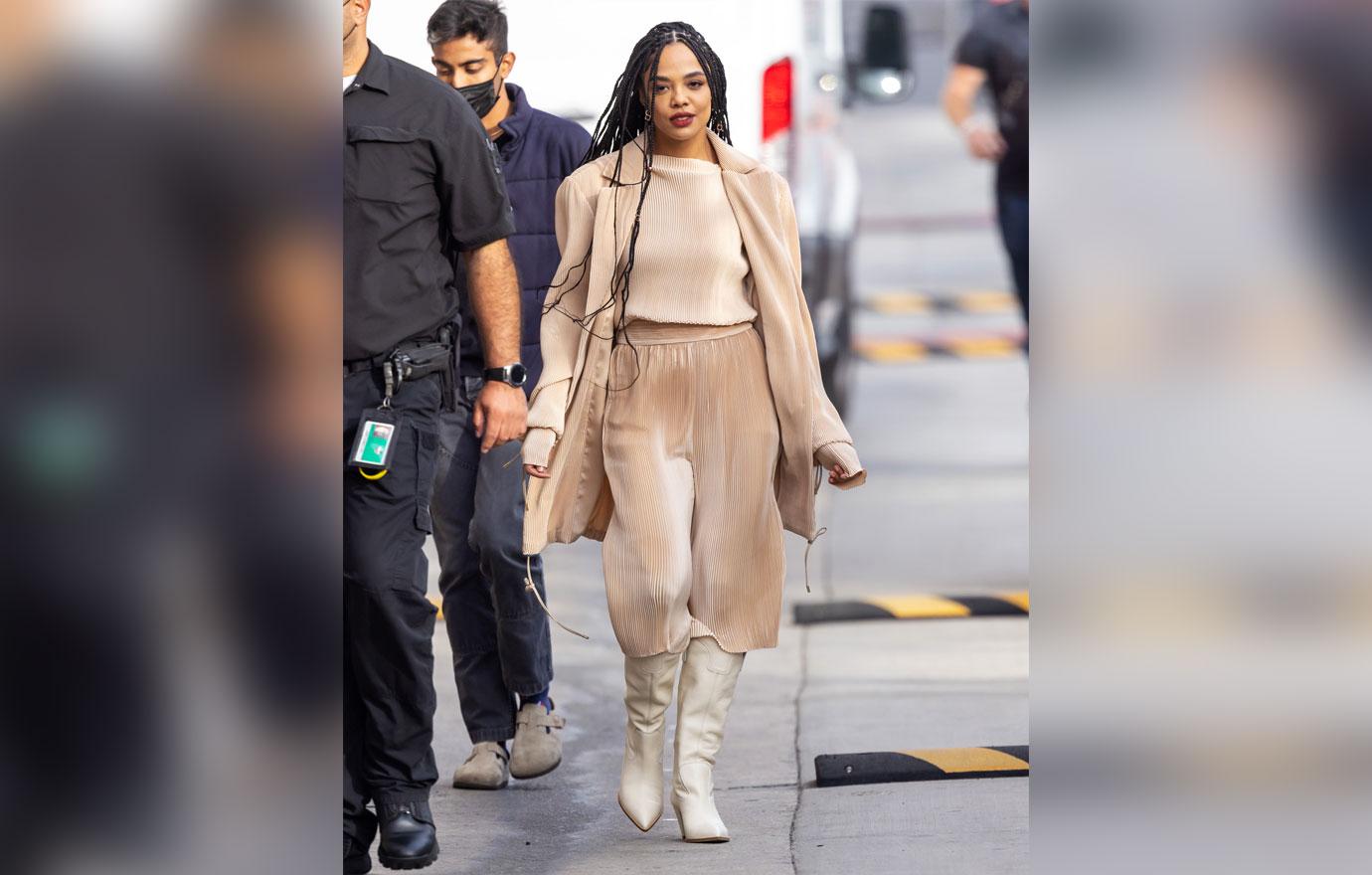 The Westworld star wore a cream top and a pair of culotte capris under her corduroy jacket, accessorizing with a pair of off-white Western inspired boots.
"I love to shop small," she told Essence of picking out clothes. "It's a favorite thing of mine. I'm always trying to find something that's super meaningful and special."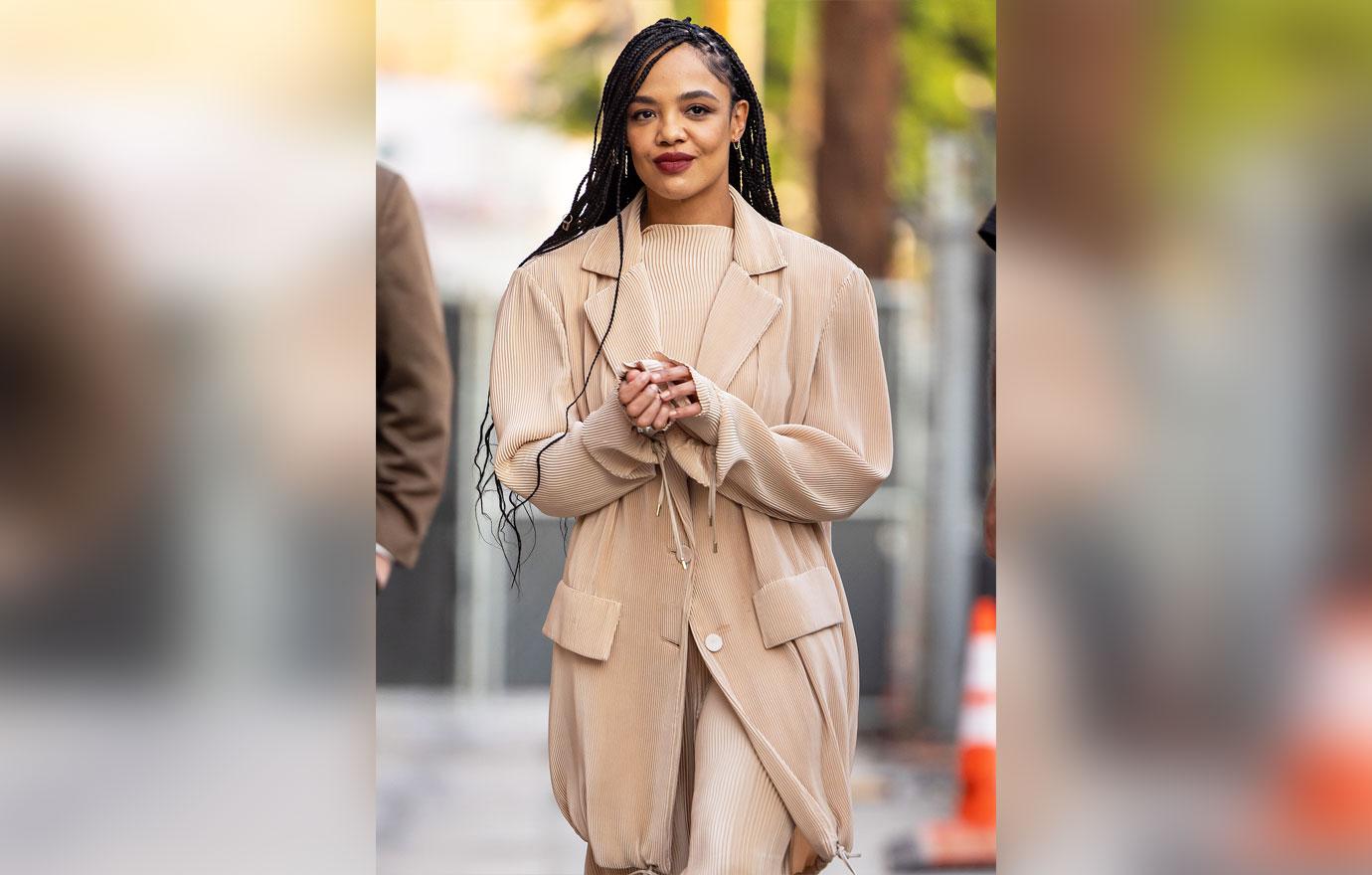 "Because of the weather in Los Angeles, there are no rules in terms of dressing," she explained of how she picks out her outfit for the day. "The seasons don't dictate that you have to wear a coat."
The Los Angeles native admitted she prefers living in New York "because I love the way the seasons change. You get to really pull out a heavy coat and layer. I love that, particularly now that I've gotten more sensible about what I wear."
Article continues below advertisement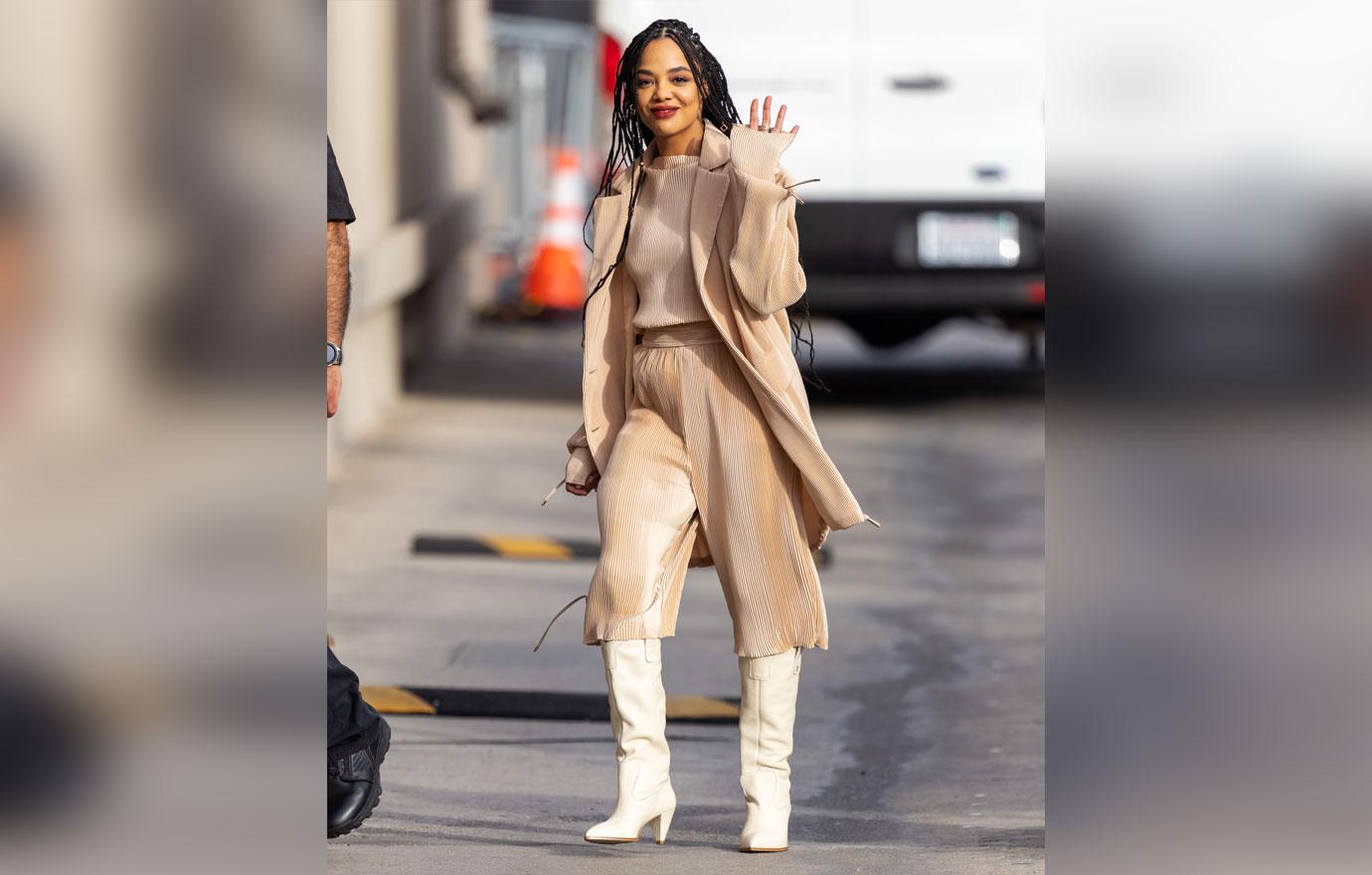 While the actress is best known for roles in sci-fi or action-packed movies and TV shows, she's excited for fans to see her new flick, which is based on a novel by Nella Larsen.
Netflix's synopsis reads: "In 1920s New York City, a Black woman finds her world upended when her life becomes intertwined with a former childhood friend who's passing as white."
"What haunted me about the book ... is this idea that we're all of us passing in one way or another," she explained to the Evening Standard of why she took on the role. "I mean I think we're all engaged in some sort of mask play. You are right now, I am certainly to an extent."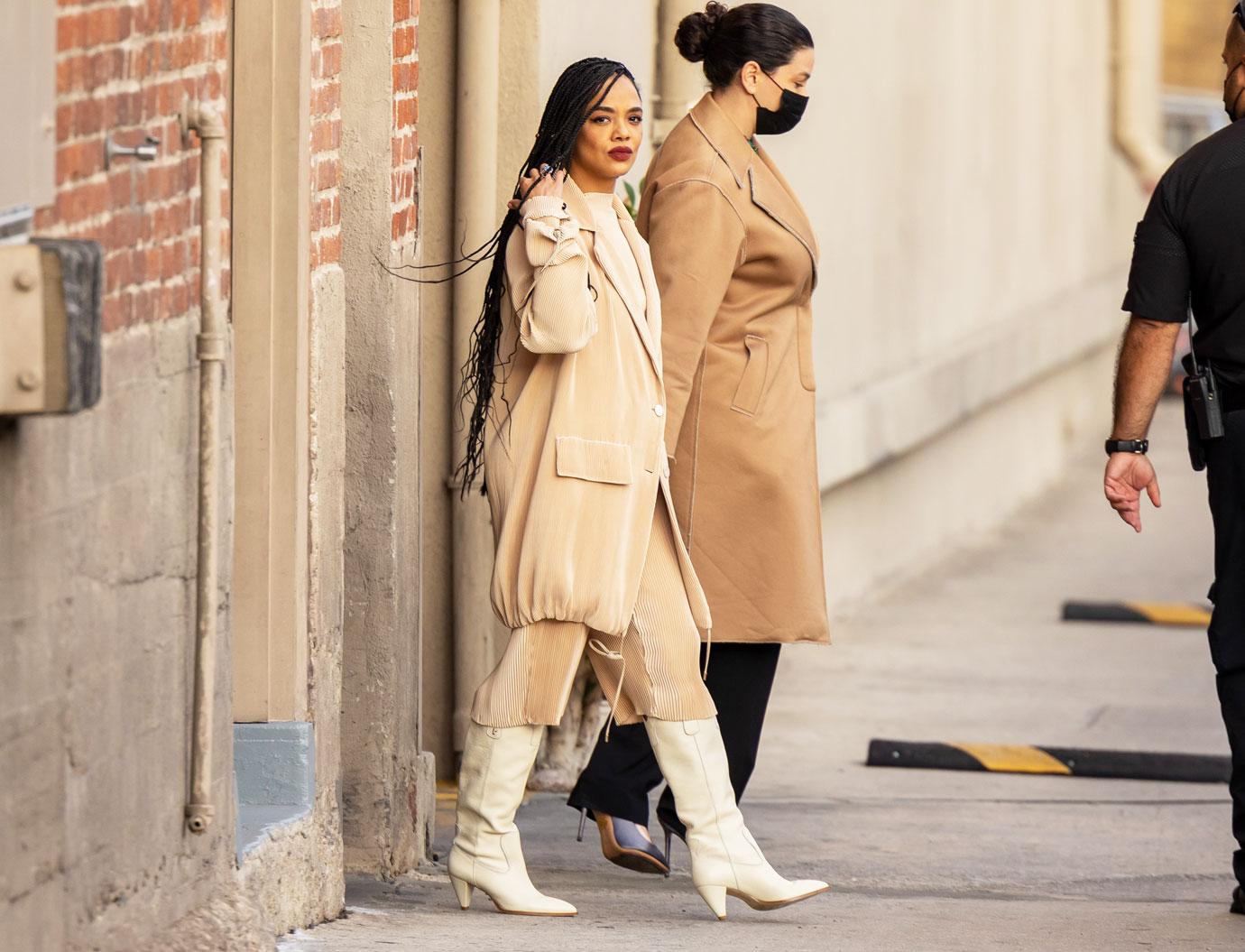 Despite finding success in showbiz, Thompson admitted that at one point, she contemplated quitting the industry.
"I thought, I don't know if I can do this forever because it just feels like there's always going to be a limit to the kind of stories that I can tell," she shared. "I felt like: I would love to be in a movie like that, but I don't ever see people like me in a lot of those films."