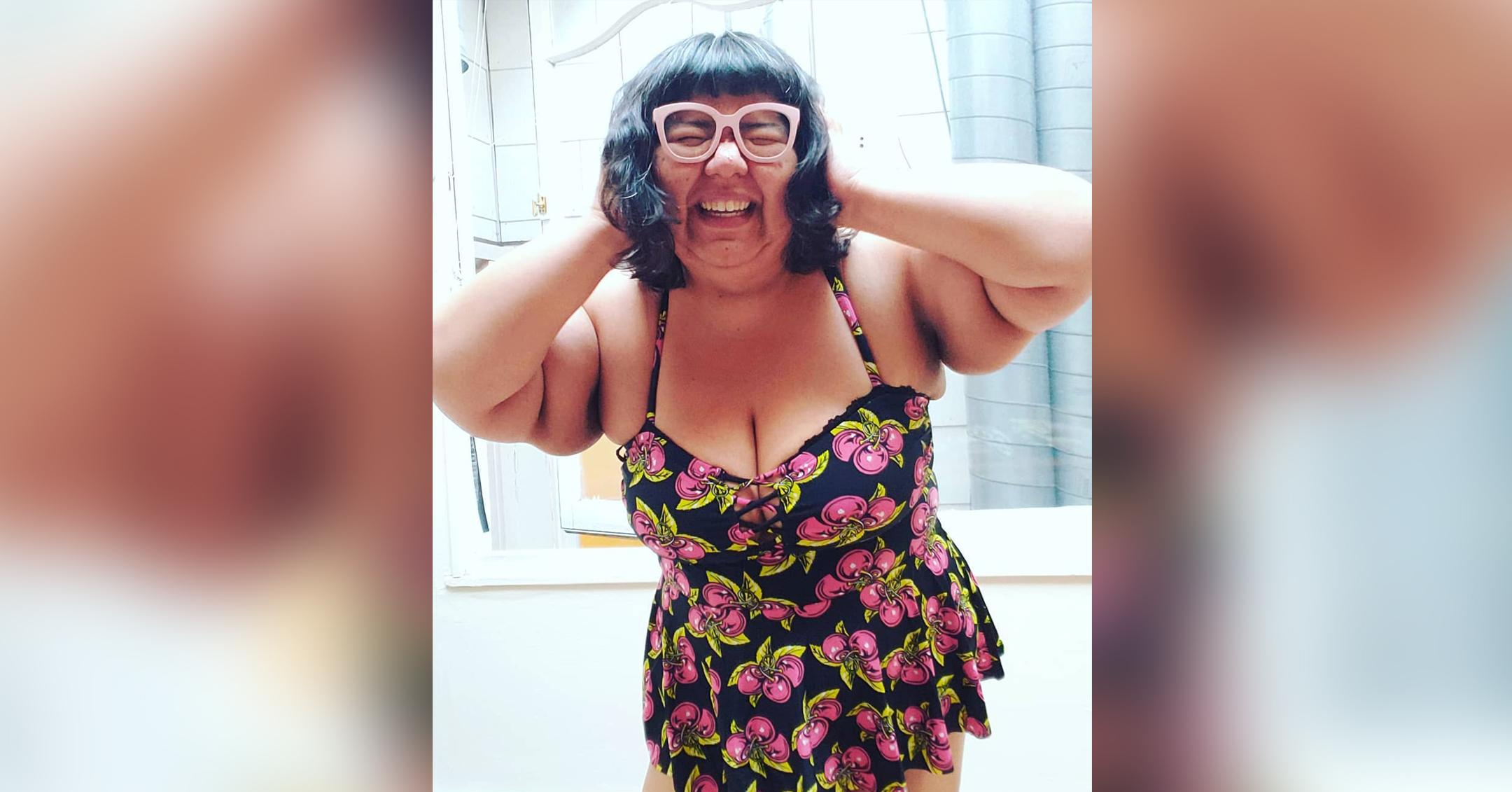 Author Virgie Tovar Explains How 'Self-Acceptance — Not Weight Loss' Improved Her Mental Health
If you're fat and have been mocked your entire life because of it, it's easy to assume that becoming thin will make you acceptable. At least, that is what Virgie Tovar thought. When she was five, kids made fun of her on the playground, retching if she showed any skin and made horrible remarks in front of her.
Article continues below advertisement
In fact, Tovar came to see being fat as "the defining challenge of my life." When something bad happened to her, she told herself, "When I'm thin, this just won't happen."
Now that she's all grown up, however, Tovar says that she has come to see her fat body as a "sign of strength" — and it's not because she has lost weight.
Quite the contrary, Tovar is heavier than ever. "Now at my highest weight, I find that I am capable of the sense of clarity, purpose and equanimity that I once believed was impossible for me as a fat person," she explained.
Article continues below advertisement
So, how did Tovar go from hating her body to lovingly accepting it? When she was in grad school doing research, she attended a fat-positive conference. After seeing folks who looked like her and were "living joyfully and unapologetically," it changed her. At the event, she also learned about the "harmful long-term effects of fat-shaming and weight stigma." She realized it was time to unlearn the damaging things she had been taught about fat people — and she committed to being anti-diet.
Tovar revealed that before she attended the conference, she blamed the size of her body for her mental health problems. After she started to love her body, she realized she needed professional help. She realized that her diet, for example, wasn't causing her to lose her temper — in lieu of altering her diet, she needed anger management classes.
Article continues below advertisement
Since becoming anti-diet in grad school, Tovar has continued to grow in the area of mental health. She shared that the key to her improved mental health has been "learning fat acceptance, learning that my body is not a problem that needs to be fixed, and learning that weight loss and mental health support aren't the same thing."
Tovar has even put her money where her mouth is — she holds a Master's degree "in Sexuality Studies with a focus on the intersections of body size, race and gender."
Article continues below advertisement
Tovar is also an author who focuses on body image and weight-based discrimination. Three things she has learned that have improved her mental health are: "there's a real problem with how our culture pathologizes fat people," "the way fat people get treated by society is the actual problem, not having a fat body" and "losing weight and having better mental health are two totally separate things."
She explained that, like skinny people, fat people have access to mental health resources — they just need to stop blaming their bodies and get professional help when they are struggling.
"I know that the culture expects me to see my fat body as a negative byproduct of my childhood trauma, but I just don't. I see my fat body as a sign of strength and a positive part of my family's legacy. Where before I felt hopeless and powerless in the face of my ever-elusive thin dreams, now I feel increasingly confident in my ability to take care of myself and trust myself. Self-acceptance — not weight loss — opened up my path to mental health, and that path is still unfolding," she declared.
Article continues below advertisement
If there's one thing you can learn from Tovar it is to stop blaming your problems on your girth. Why? Because focusing on thinness as the solution to every problem can keep you from seeking the help you need.
So, if you find yourself spending too much mental energy wishing your physique was different, consider Tovar's story. As body positive author Megan Jayne Crabbe says, "Hating our bodies is something that we learn, and it sure as hell is something that we can unlearn."