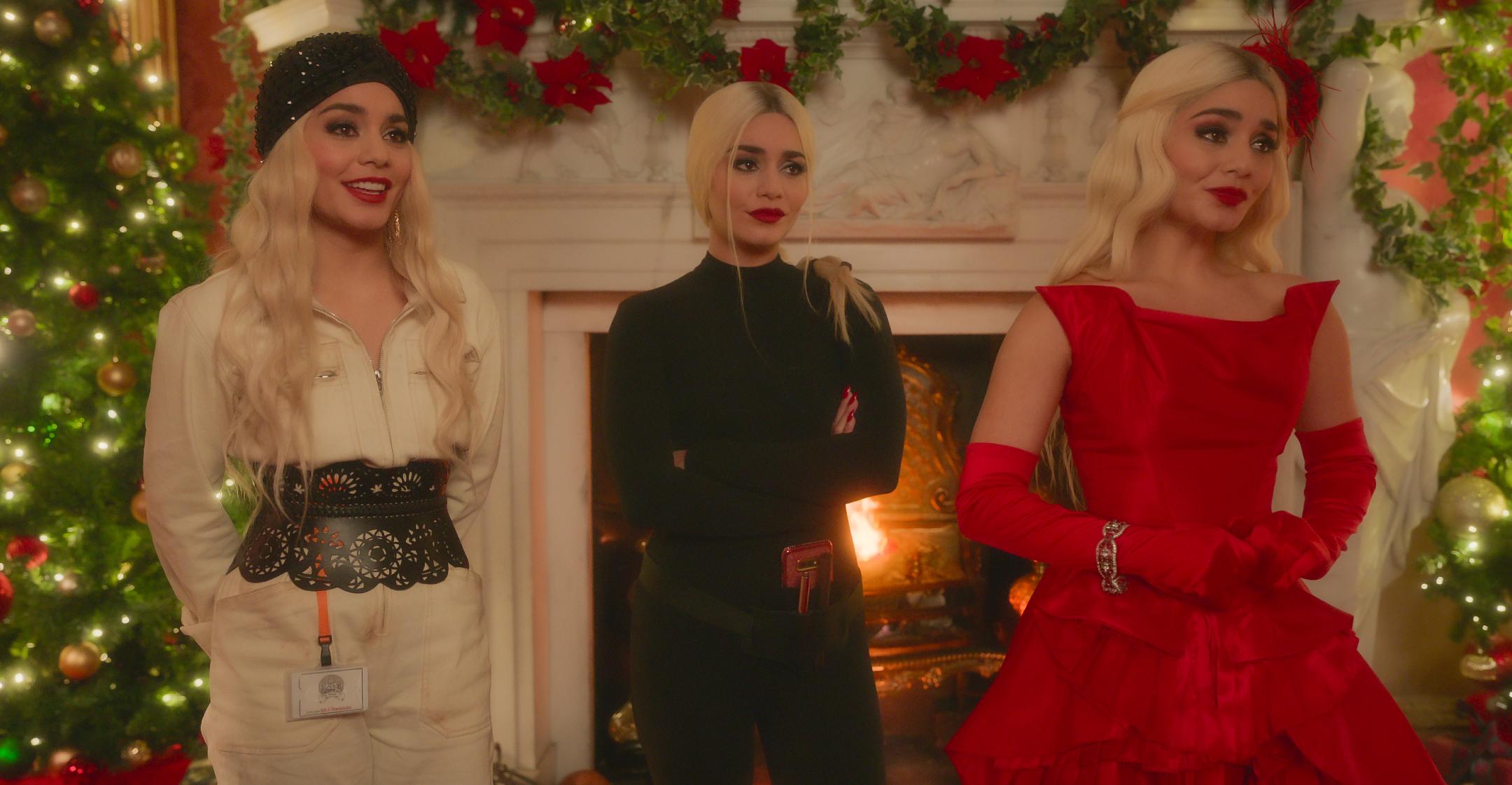 A Triple Threat! Vanessa Hudgens Takes On A Trio Of Roles In Netflix's Holiday Movie 'Princess Switch 3: Romancing The Star'
Netflix has dropped the trailer for the Princess Switch 3: Romancing the Star, the upcoming holiday flick that will give viewers a triple dose of Vanessa Hudgens once more!
The third installment, which debuts on November 18, centers on a fictional royal family who enlist the help of their sneaky relative.
Article continues below advertisement
"When a priceless relic is stolen, Queen Margaret (Hudgens) and Princess Stacy (Hudgens) enlist the help of Margaret's audacious look-alike cousin Fiona (Hudgens) who teams with a dashing, mysterious man from her past to retrieve it ... rekindling the sparks of a tantalizing Christmas romance and resulting in a very unexpected switch," the official synopsis teases.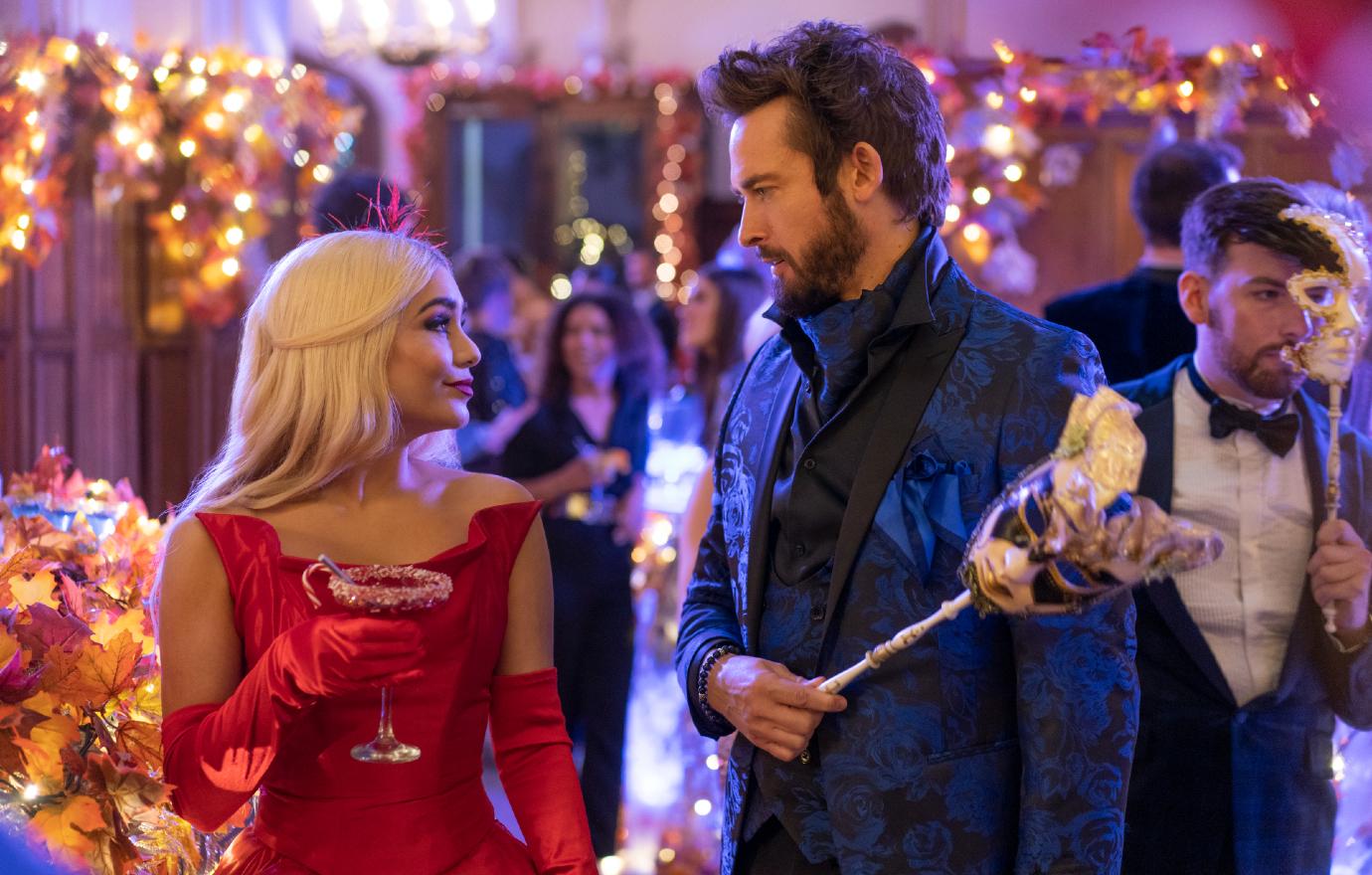 Article continues below advertisement
The High School Musical star dons a blonde wig for each role, but perfected a distinct accent for each — something she had some experience with as she used to reenact scenes from The Parent Trap with her younger sister.
She confessed that switching accents was "definitely a confusing situation."
The singer-actress revealed that this flick is the "biggest out of all" the movies in the franchise.
"I really loved playing Fiona. I loved developing her and creating her ... over the top character," she spilled to Entertainment Tonight. "This is very Fiona-centric and a bit of her redemption story."
Article continues below advertisement
"We've got a lot going on in this one," the Know Beauty cofounder continued. "We definitely got to play up physical comedy a bit more. There's a little bit of action in it. It's fun and exciting. There's some new love interests, which is always great."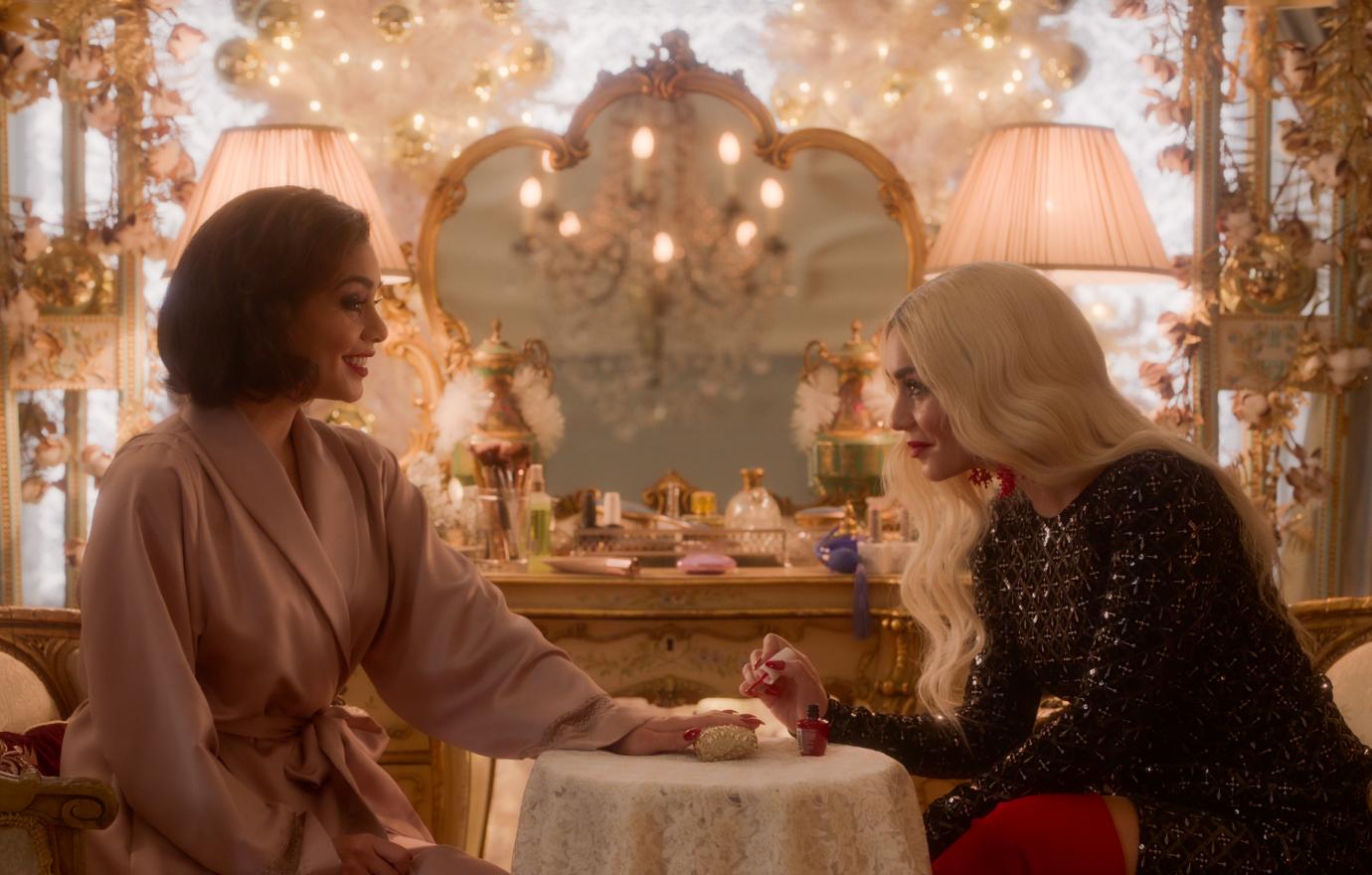 Article continues below advertisement
Hudgens quipped she was "freezing my butt off in Scotland" while filming there, calling the process "a labor of love."
"It's a lot of work, but I'm hoping everyone will respond to it the same way they have to the first two," she said. "We had a lot of fun with this one."
When asked if there could ever be a fourth movie, the "Say OK" crooner responded while laughing, "No more! I can't do it anymore. Too much work."
To watch the trailer for the holiday movie, click here!