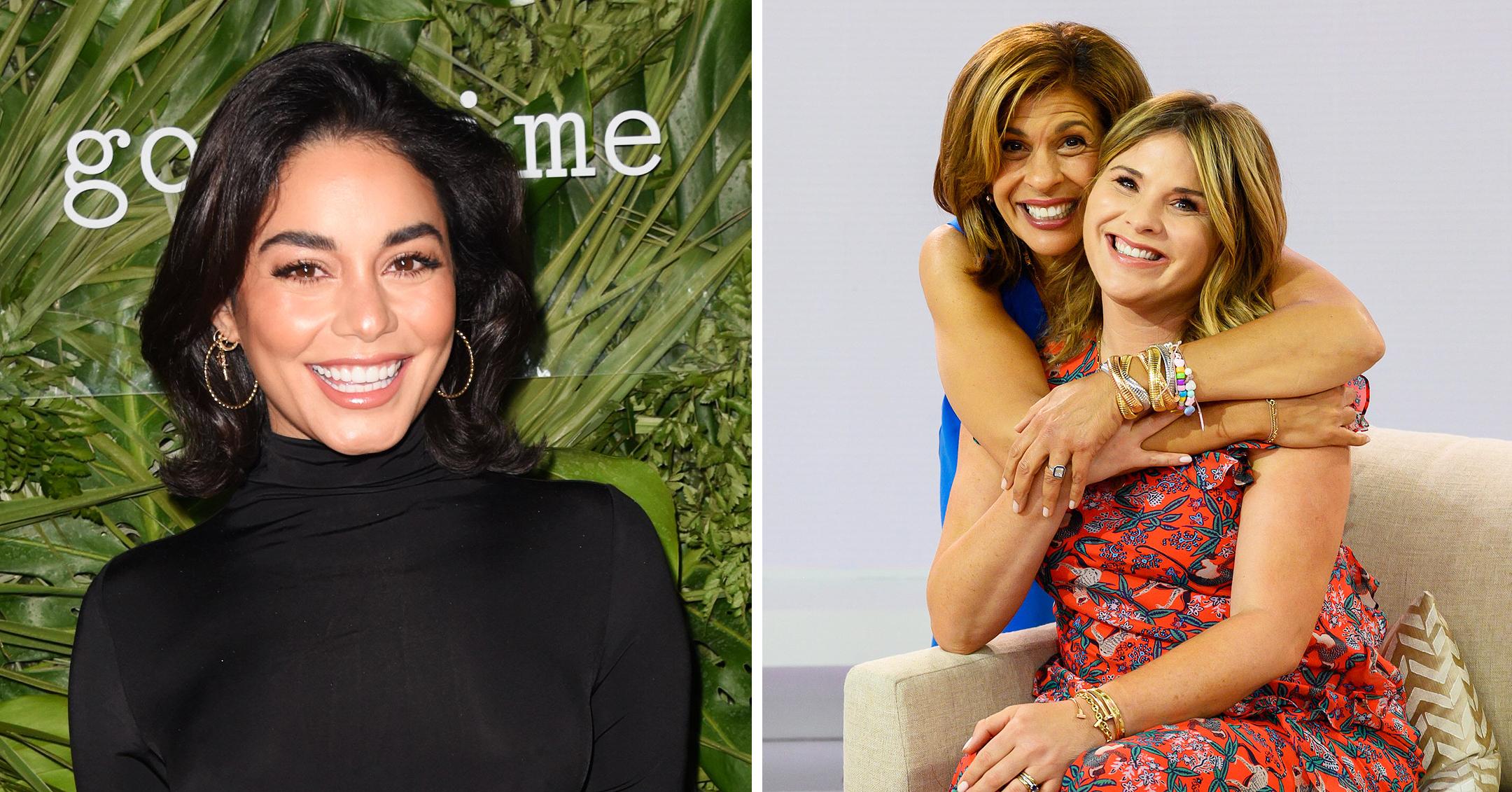 Vanessa Hudgens Lip-Syncs To 'High School Musical' Tune Alongside Hoda Kotb & Jenna Bush-Hager: Watch!
Vanessa Hudgens still has that wildcat spirit!
On September 25, while filming Today with cohosts Hoda Kotb and Jenna Bush Hager, the trio utilized their downtime to shoot a nostalgic TikTok.
Article continues below advertisement
The clip starts out with the singer-actress lip-syncing to the High School Musical 2 song "Gotta Go My Own Way," which was a duet with Zac Efron from the 2007 Disney Channel movie.
"I gotta go my own way," the Spring Breakers star mouths while clad in a tweed gray vest and matching pants. The camera then switches to the TV personalities, who respond by enthusiastically singing, "What about us? What about everything we've been through?"
The scene pans back to Hudgens, who ends the video by singing, "What about trust?"
"Just a lil fun this morning with @hodaandjenna 😂," she captioned the post on her Instagram channel, which spurred the flick's director Kenny Ortega to comment, "Lol 🤣."
Article continues below advertisement
The Today anchors posted the clip on their TikTok page as well.
Though the Grease: Live star, 32, has gone on to have plenty of other roles, she admits that fans are still the most interested in the HSM trilogy.
Article continues below advertisement
"I hear a High School Musical reference multiple times a week. However, it is something I find joy in. It allows me to reminisce a bit and connect to my younger self," she explained. "That project opened up so many doors for me, and I'll always be grateful for that."
The movies are so popular that Disney created a spinoff show for their streaming service, High School Musical: The Musical: The Series, which takes place 15 years after Hudgens' character left East High School and follows students preparing to put on their own production of HSM.
"I think their spin on it is so smart," she told J-14. "I love what they're doing."
That being said, the brunette beauty doesn't have any intention of ever reviving her role.
"That was a moment in time that was really special," she noted. "I'll always be grateful for it, but let's let it be that moment in time."