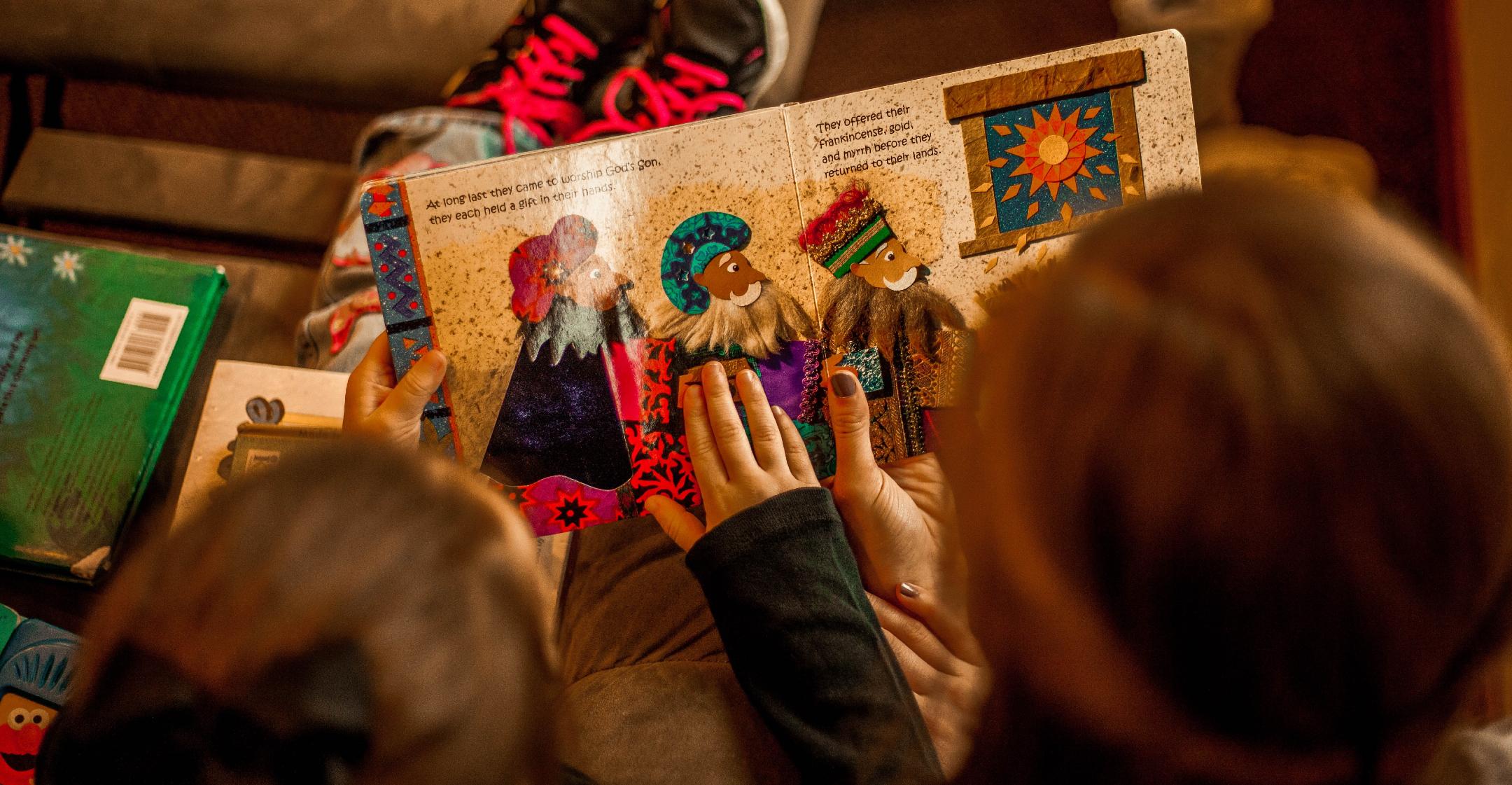 6 Books Every Parent Should Have In Their Little One's Library In Order To 'Bond With Them' Even More
Article continues below advertisement
And, as poet and author Emilie Buchwald says, "Children are made readers on the laps of their parents."
So, what works should you invest in?
Keep reading for six classic reads every parent should add to their tot's library.
Article continues below advertisement
Where The Wild Things Are by Maurice Sendak
Maurice Sendak not only appeals to children's imaginations, but his illustrations have this magical quality which draws you in and makes you think. In Where The Wild Things Are, Sendak reminds toddlers of their parents' love and forgiveness. Though the protagonist Max gets banished to his room without dinner, he later finds supper waiting for him, warmed and ready.
Article continues below advertisement
If You Give A Mouse A Cookie by Laura Numeroff
This read is a delight to kids and parents alike — it offers catharsis for caregivers who are constantly being needed, and it gives little ones a chance to explore the concept of altruism. The story also demonstrates cause and effect in a comedic manner that will have you and your kiddo giggling. If you want to make the story especially memorable, act it out with your offspring, munching on cookies as you go.
Goodnight Moon by Margaret Wise Brown
One of the best ways to help your bambino prepare for bed is to help them say good night to their favorite toys, which is something Margaret Wise Brown did when she was younger. Then, one night as an adult she had a dream in which she recalled the activity, which led to her penning of Goodnight Moon. As Smithsonian Magazine says, "The text she jotted down upon waking is at once both cozy and unsettling, mimicking and inducing the unmoored feeling that comes with drifting away to sleep."
Article continues below advertisement
Belly Button Book by Sandra Boynton
Want to tune your babe's ear to rhythm and rhyme? Then Sandra Boynton's book, which is full of humor, is for you. This particular yarn features "a beachful of bare-bellied hippos; including one tiny baby who can only say 'Bee Bo,'" notes Goodreads. A snippet of the lyrical text reads, "Soon after dark, upon the beach, we sing a hippo song, and if you're feeling in the mood, we hope you'll sing along: 'Belly Belly Button, you're oh so fine. Ooo, Belly Button, I'm so happy you're mine.'"
Dear Zoo by Rod Campbell
Every kiddo loves lift-the-flap books, and this one leads young ones on a relatable, albeit silly, quest to find the perfect pet. The story unfolds slowly, as one pet after another is found to be unsuitable, until, at last, the answer is unveiled. If you're not sure about the entertainment value of this anecdote, just take this parent's word for it. "Cute little book and my children love opening the flaps and shouting out the animal names," says Louise.
Article continues below advertisement
The Very Hungry Caterpillar by Eric Carle
"THE all-time classic picture book, from generation to generation, sold somewhere in the world every 30 seconds!" says Amazon. Chances are, you read this when you were young, so sharing it with your little ones will bring you joy in more ways than one. And, as Eric Carle himself says, "I think it is a book of hope. Children need hope. You, little insignificant caterpillar, can grow up into a beautiful butterfly and fly into the world with your talent. Will I ever be able to do that? Yes, you will. I think that is the appeal of that book."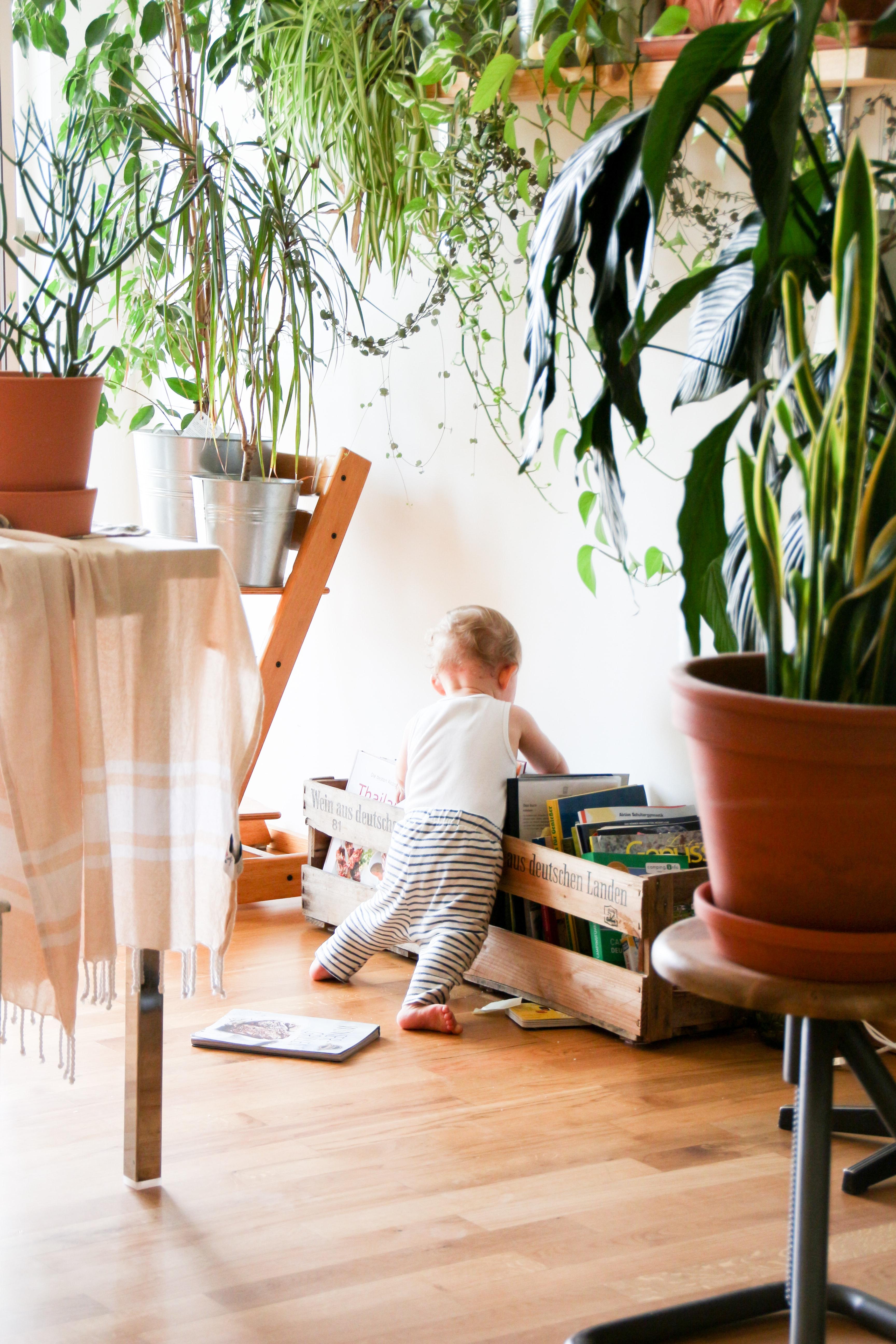 There is nothing more rewarding than having your children bring you a tome and begging to snuggle — and displaying pretty picture books on a shelf at their eye-level is a sure way to entice them.