Exclusive: Shereen Pavlides' Proudest Career Moment Is Getting to Release Her Many Cookbooks: 'That Was Always My Dream'
For as long as Shereen Pavlides can remember, she wanted to come up with recipes and release a cookbook — and she made it happen!
"I always worked in restaurants since I was 12 years old, and I always knew it was my thing. It came natural to me. My talent is developing recipes and cooking, and it makes me feel good. It makes me feel happy," the cooking guru exclusively tells Morning Honey while talking about her partnership with The Incredible Egg to spread the word this holiday season that eggs are the essential ingredient for all your baking needs.
"I started teaching myself how to develop my own recipes. I didn't want to make other people's recipes; I wanted to share my palate with others. So, I taught myself early on and then slowly chipped away at it. I eventually went to culinary school and sort of built out my resume with different experiences to help me become better," she continues.
Article continues below advertisement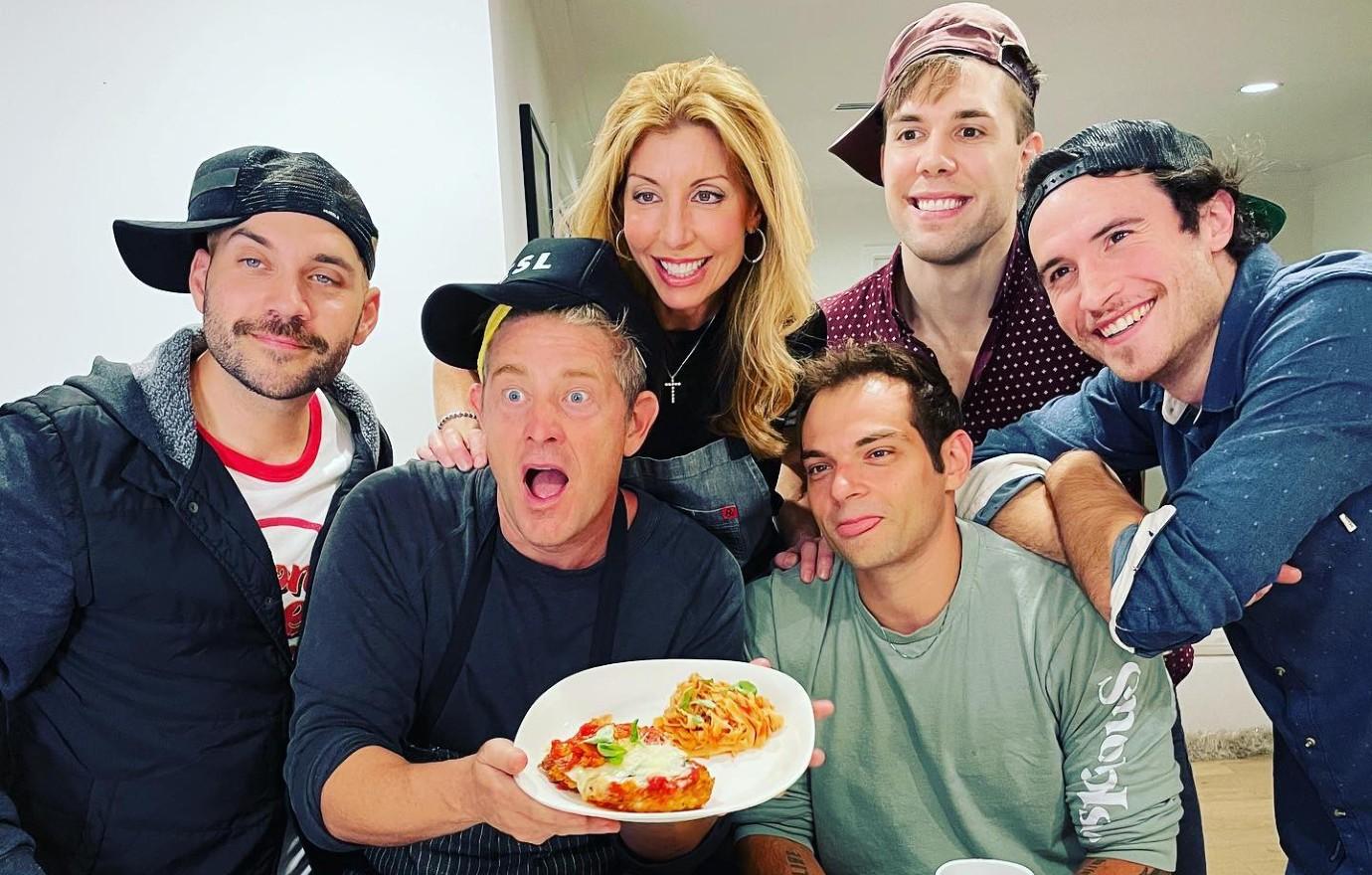 Looking back on her career, the blonde beauty says writing a cookbook was "always my dream."
"I knew to not even go there unless I had an audience — and I never knew I would get an audience. I stumbled into it. With cookbooks, I've created a platform and community that I can connect with and make people feel good through food," she says. "That's my proudest moment. I am doing this because I love that I can make people feel good."
Article continues below advertisement
To make things even more sweeter, Cook This! with Shereen host has gained a loyal following on social media — specifically TikTok, where she has almost 5 million followers.
"I'm so appreciative. I've been doing this for a really long time; I've been a professional recipe developer for 15 years, and I've been developing all the same recipes all this time. I had a small little cooking show with a local newspaper, and I used to say to my husband, 'Is there anybody out there? I work so hard developing these recipes. I feel like there's no one out there.' It's a dream come true, and I don't take it for granted. I'm so appreciative — and to see people making my recipes warms my heart. It could make me cry because it's important to me. I get excited because people are going to feel like rockstars in the kitchen — and that's what I want for people. I want them to feel good through cooking."
"My potato galette took off in the beginning. It was about flipping it in the pan, and I would see all these people making it and watching their faces as they flipped it. They were like, 'Oh, I did it!' That was everything for me. That's the reason why I never gave up," she adds.
Article continues below advertisement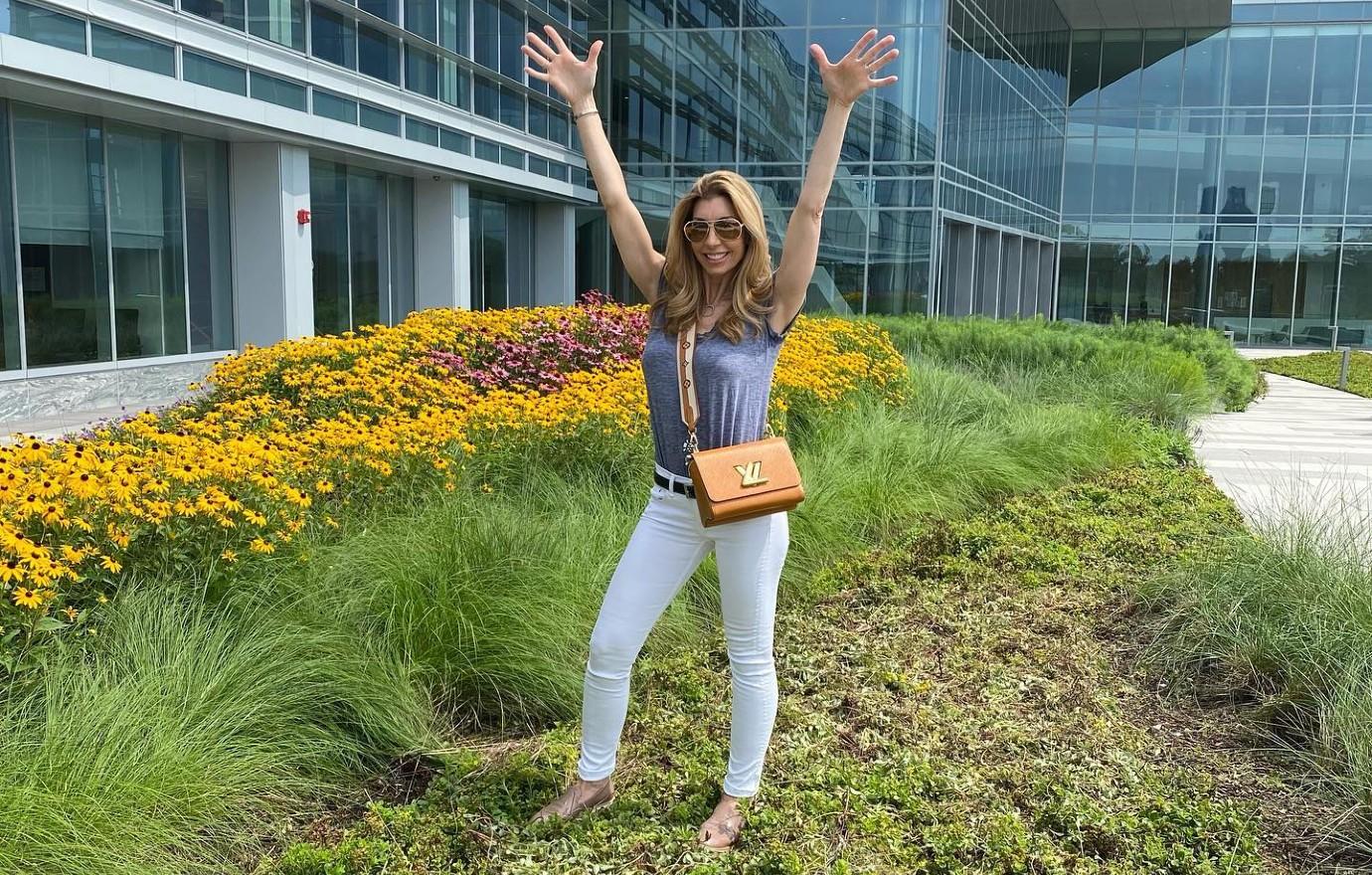 As for her favorite recipe, the author says: "My eggnog! It's my favorite video. I love the recipe — it will knock your socks off. It's so delicious. The one that took off that I didn't expect to was my mac and cheese. I did a college series for college students, and I wanted to create that sort of viscosity, but I wanted to make it easy for the kids to do it, and I used eggs. That video blew up! Using eggs make sense because it creates this sauce."
Article continues below advertisement
Since the holidays are quickly approaching, Pavlides is excited to be partnering with The Incredible Egg.
Article continues below advertisement
"One thing I learned that was so important is that four out of five Americans have eggs on hand. I have eggs in my refrigerator. They are invaluable to give us fool-proof results. Desserts are a key part of our meal when we bring to people's homes — it creates memories, and without the egg, things fall flat. I'm honored to partner with them because I love the egg. We need the egg!" she explains. "They provide great nutrition and it sets us up for success in our recipes."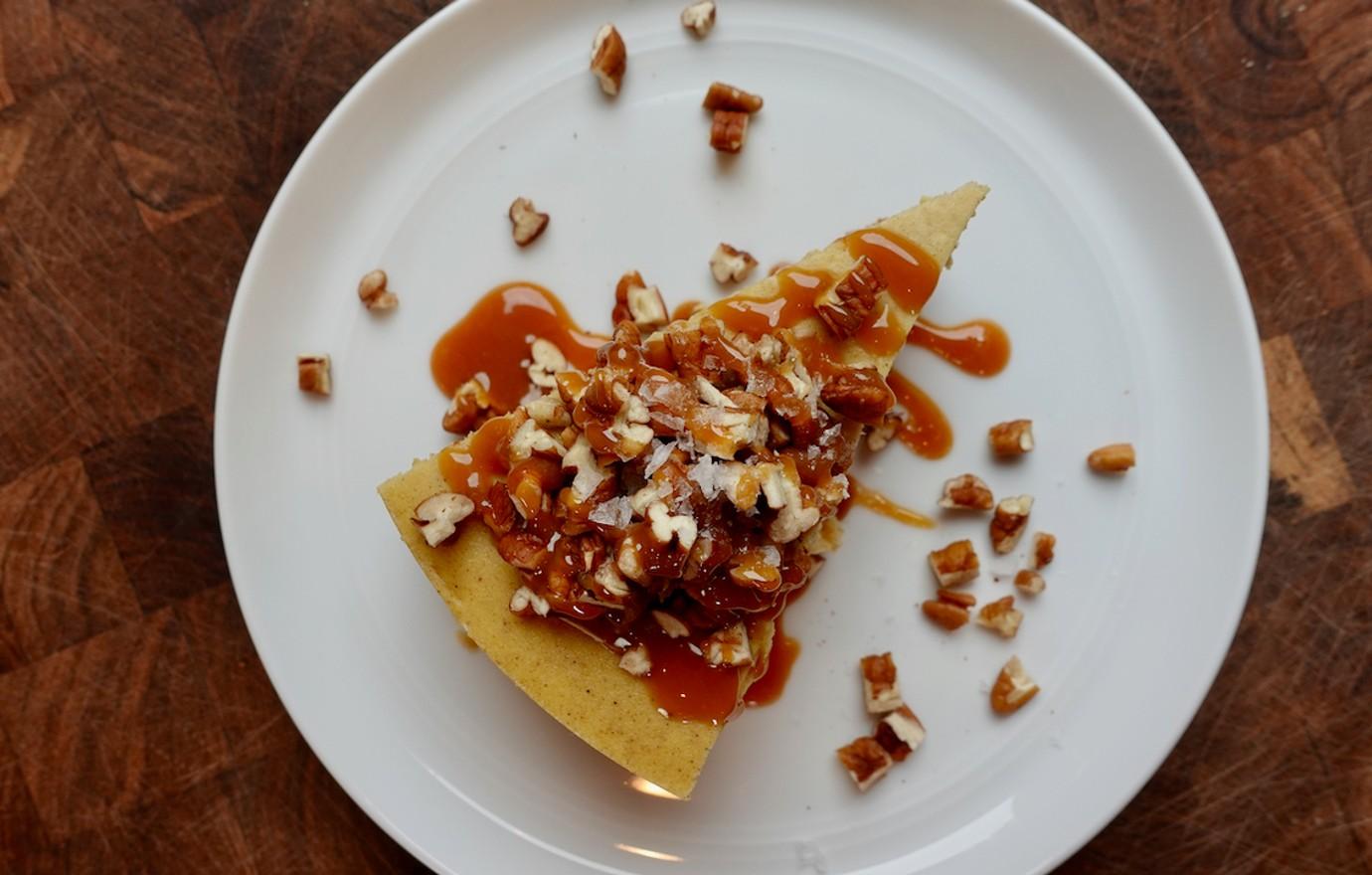 Article continues below advertisement
The social media personality's advice is to be prepared ahead of the holidays. "Your energy is what creates your recipes to go awry or fall flat. Prep everything ahead of time," she notes, adding that she always cooks Thanksgiving, and some of her dishes include her pecan pumpkin cheesecake, her popovers and her homemade cranberry sauce.
If you want some holiday inspiration, see the TV star's Salted Caramel Pecan Pumpkin Cheesecake recipe below!
Article continues below advertisement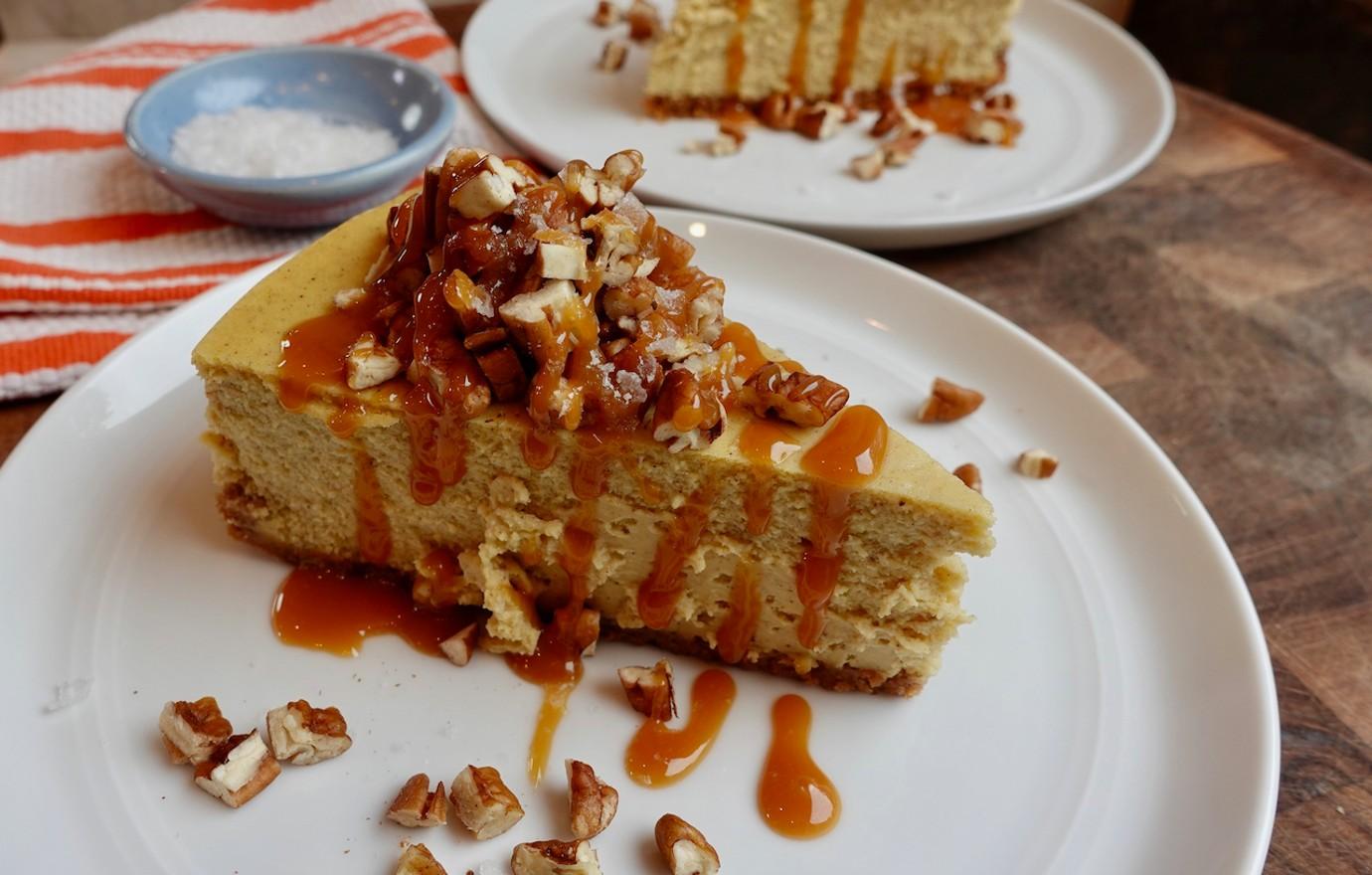 SALTED CARAMEL PECAN PUMPKIN CHEESECAKE
Total Time: 2 hours 30 minutes + 6 hours chilling time
Prep Time: 30 minutes
Bake Time: 2 hours
Yield: Makes 10 servings
Ingredients:
Crust:
1 1/2 cups graham cracker crumbs

2 Tbsp sugar

3/4 tsp ground cinnamon

4 Tbsp unsalted butter, melted
Cheesecake Filling:
3, 8 oz packages cream cheese, softened

1 cup freshly roasted puréed pumpkin

1 1/4 cup sugar

1/2 cup sour cream

1 1/2 tsp ground cinnamon

3/4 tsp ground ginger

3/4 tsp allspice

1/2 tsp freshly grated nutmeg

1/2 tsp ground cloves

4 large eggs

2 cups chopped pecans, toasted

1 cup caramel syrup

Coarse sea salt for topping
Directions:
Preheat the oven to 325°F.

In a large bowl, mix the graham cracker crumbs, sugar, cinnamon and butter until well combined.

Lightly spray a 9-inch non-stick springform pan with cooking spray and add the graham cracker mixture, pressing evenly and firmly with a drinking glass onto the bottom and ½ inch up the sides. Bake until the crust is lightly golden, 8 to 10 minutes. Remove the pan from the oven and let the crust cool.

Decrease the oven temperature to 225°F and open the door to help drop the internal temperature for a few minutes. Check the temperature read with an oven thermometer; once 225°F is reached, close the door. This is a very important step to ensure the oven is at the proper temperature, so the cheesecake doesn't crack!

In a stand mixer fitted with the whisk attachment, mix the cream cheese, the drained pumpkin purée, sugar, sour cream, cinnamon, ginger, allspice, nutmeg and cloves until smooth.

Add the eggs one at a time into the mixer and beat until blended.

Pour the cream cheese mixture into the cooled graham cracker crust and bake until set with a slight wiggle in the center, approximately 1 hour and 45 minutes.

Turn off the oven and open the door to vent, leaving the cheesecake inside for 15 minutes. This step prepares the cheesecake for room temperature, so it doesn't crack!

Place the cheesecake on a cooling rack to fully cool at room temperature, for about 2 hours.

Cover the springform pan with a clean kitchen towel but be sure it is not touching the cake. Tightly tuck the towel under the pan and refrigerate until completely set, 6 hours to overnight. The towel will collect any condensation that forms from the cake. Don't add plastic wrap to cover, it will drip the water droplets onto the cake, making it soggy.

When ready to serve, remove the springform pan sides, top the cake with the chopped toasted pecans and slice into ten wedges.

Place the caramel in a microwave-safe bowl and microwave on high until pliable and slightly warm but not hot, 10 to 15 seconds. Drizzle some caramel over the pecans and lightly sprinkle with sea salt before serving.
Freshly Roasted Puréed Pumpkin
For freshly roasted puréed pumpkin, stem, halve, and gut a baby, sugar pumpkin.

Roast pumpkin at 400°F for 35-45 minutes until tender.

Discard skin and purée the pulp. Store the remaining purée in an airtight container in the refrigerator for up to one week.