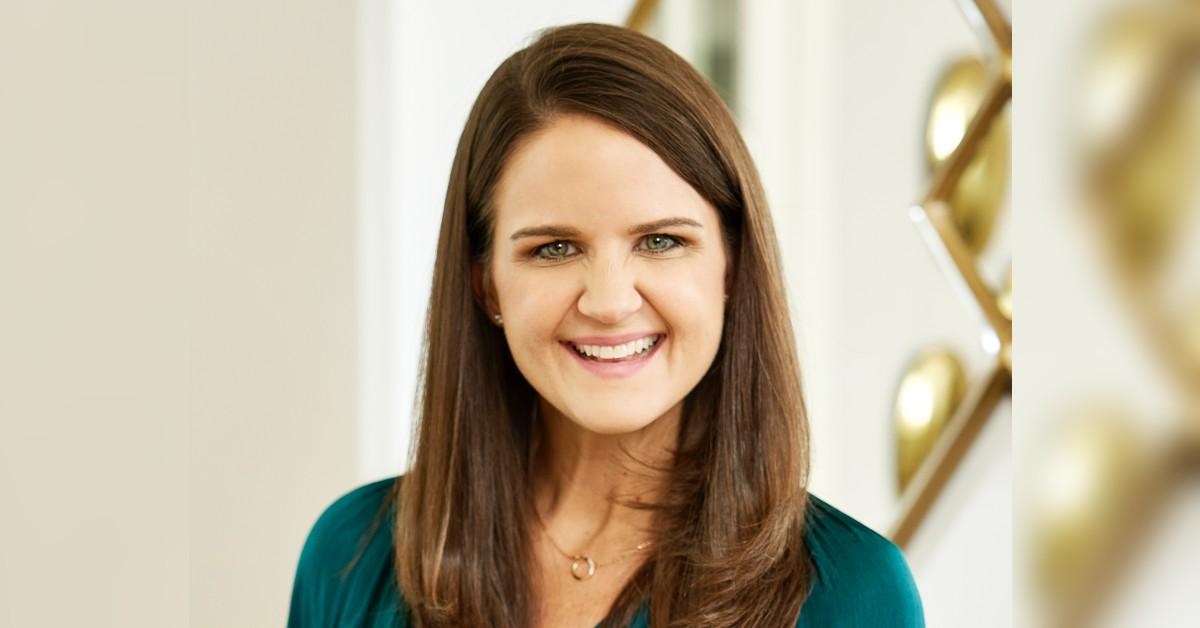 Exclusive: Maegan Brown's New Cookbook 'Brilliant Bites' Features an 'Easy and Fun Way' to Enjoy and Create Small Appetizers
From spreads to boards, Maegan Brown always has a new idea for a cookbook — and to no one's surprise, the cooking guru's latest creation, Brilliant Bites will release on September 12, and focus on small appetizers that are perfect for parties and special occasions, including Mini Manicotti Bites, Ramen Bites, Valentine's Day Love Bug Bites, Jack-o'-Lantern Mac 'n' Cheese Bites, Santa Hat Pancake Stacks and more.
Article continues below advertisement
"Brilliant Bites is filled with 75 charming and delicious small bites for all occasions that are impressive and easy to enjoy! Visually exciting and deliciously enticing, these tasty bites can be enjoyed at parties, family meals, breakfast, snack-time, dessert and holidays. Along with 11 Savvy Sips — creative cocktails to pair with your finger foods — this cookbook is a must have for easily hosting and enjoying delicious moments with your family and friends," Brown exclusively tells Morning Honey.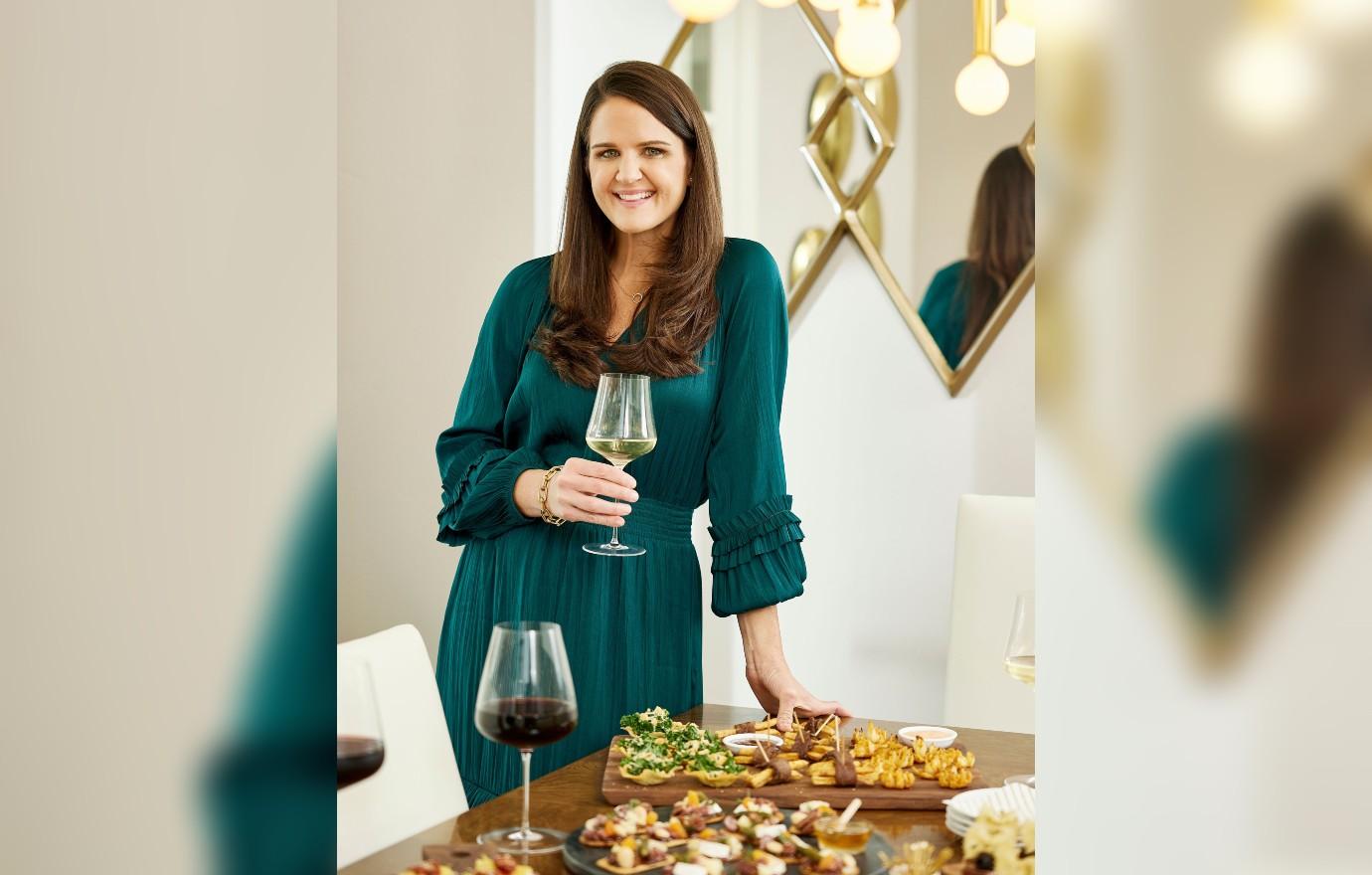 Article continues below advertisement
As for how Brown came up with the idea, she says: "I'm obsessed with bite-sized foods!"
"They're easy to make, perfectly portioned, and a very savvy way to serve! I'm always thinking of ways to miniaturize our favorite foods because it's such an easy and fun way to eat. All the bites in this book are creative takes on classics, or clever new creations that are bite-sized, single servings that don't require utensils. My hope is that you turn to this cookbook every chance you get to make something tiny and tasty for your loved ones," she adds.
Additionally, Brown reasons that everyone "loves bite-sized food!"
"I feel like mini foods are having a big moment that's not going away anytime soon. People love being able to have a bite or two of one dish and then a bite or two of another. Bites are so great for serving because they're perfectly portioned," she notes. "I love how cute and fancy bite-sized food can be, which is why I got so creative with the bite recipes in this book. The moment someone takes their first bite of any of these bites, they're going to think, 'Now that's brilliant!' and that's what it's all about! Love at first sight and bite!"
Article continues below advertisement
Out of all the cookbooks Brown has written, she admits this one was the "hardest" to dig into.
"The recipes are all so simple, but I put a lot of pressure on myself to create exceptional, one-of-a-kind, creative content, especially with my cookbooks because others rely on them for inspiration and enjoyment. I want my cookbooks to be the best out there. I want my fellow foodies to turn to them again and again to make scrumptious recipes for their friends and family," she explains. "All that to say, it's so fun and fills my creative cup to its max. I love dreaming up and developing all the recipes and then testing them to perfection. I love planning for the photo shoots and capturing each recipe at its best. The writing and editing process is the most intense because it's vital that the recipes are detailed and printed correctly so those making them are set up for success."
She adds, "The cookbook process is all-consuming for well over a year. It can be mentally and physically exhausting at times, but I'm doing what I love! I'm so proud that my cookbooks are bringing joy and deliciousness to hundreds of thousands of homes all over the world!"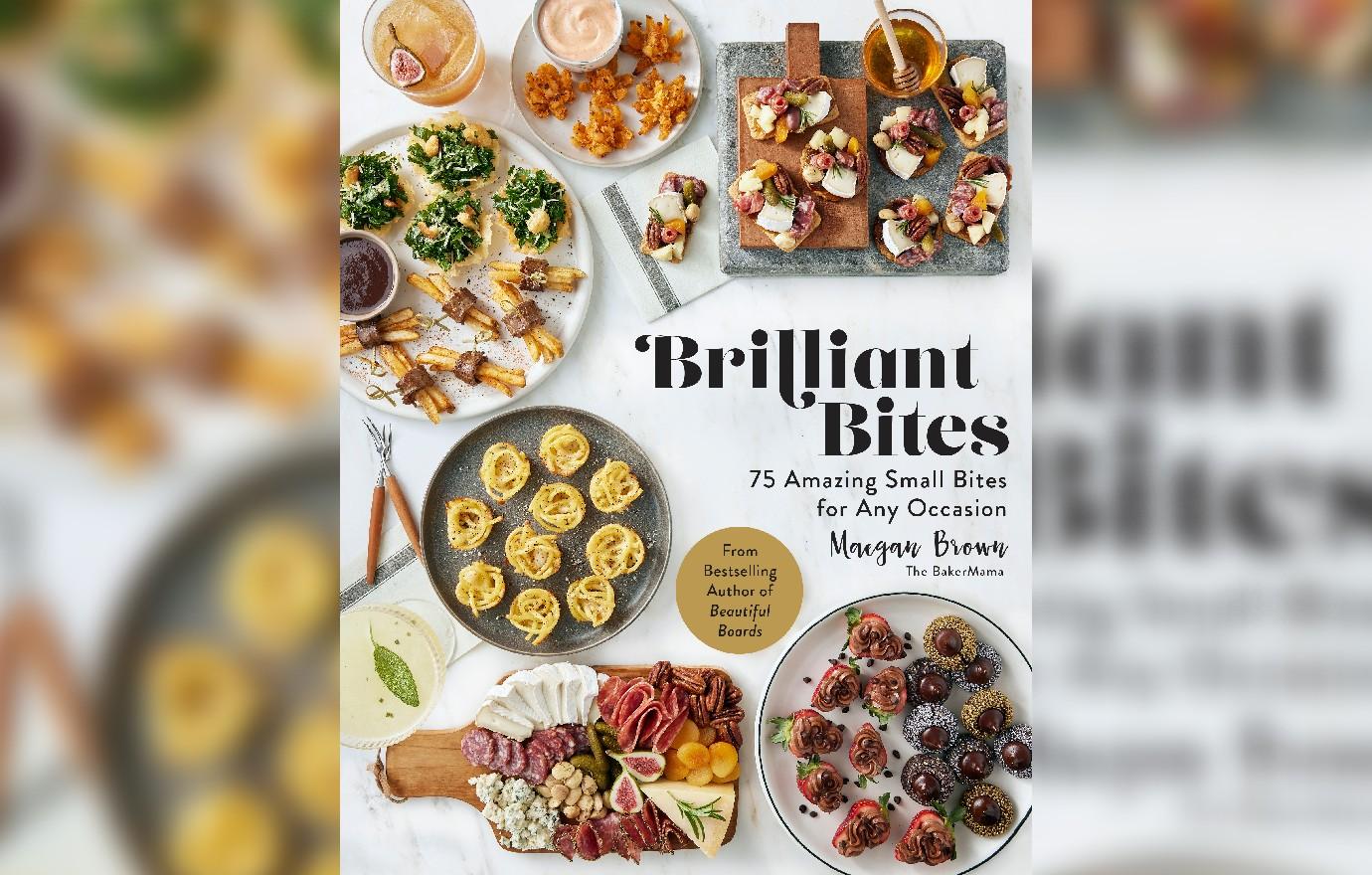 Article continues below advertisement
Brown's favorite recipe from the book is the Charcuterie Board Cracker Bites, as "they're a nod to my beginning of the boards movement and my expertise in board building. And they're so delicious! Truly the perfect bite with all of my favorite cheeses, meats and accompaniments," she says. "Surprisingly, the Brookie Bites took me the most tests to perfect! I wanted to get the ratio of cookie dough and brownie batter just right to bake perfectly in a mini muffin pan. If the batter rose above the top of the muffin cup too much, they would deflate, and the texture wouldn't turn out as chewy and tender as they should be. Of course, I perfected the recipe, and they are too yummy to be true!"
Meanwhile, Brown's husband, Brandon, who is also a fellow foodie, "crafted all the Savvy Sips in this cookbook as well as the cocktails in my Spectacular Spreads cookbook," she reveals. "The pressure was off for me when it came to the sips! All I had to do was taste-test and give feedback like he did for me when I was creating the food bites. He worked so hard to perfect each sip and I'm so proud of each sip and excited for everyone to try them."
Brown always loved baking and cooking growing up, but she never thought this would be her full-time career.
"I grew up in a family that loves to cook and entertain. My mom was my home economics teacher in middle school, and it's so special that she is the one who taught me to cook and bake. I was definitely the 'teacher's pet' given that I had been making Rice Krispie treats and baking chocolate chip cookies with her in our home kitchen since I could stand on a chair to help," she says. "We never ate out when I was growing up. My parents cooked every meal at home and would serve it family-style off of a wooden lazy Susan in the middle of our dining table. That wooden lazy Susan still sits in the middle of their dining table today. My parents loved hosting, so we always had a houseful of family and friends and a beautiful spread of food to enjoy with them. Cooking, baking, and entertaining has truly always been a part of my life. I'm so thankful because it brings me and my loved ones so much joy!"
Article continues below advertisement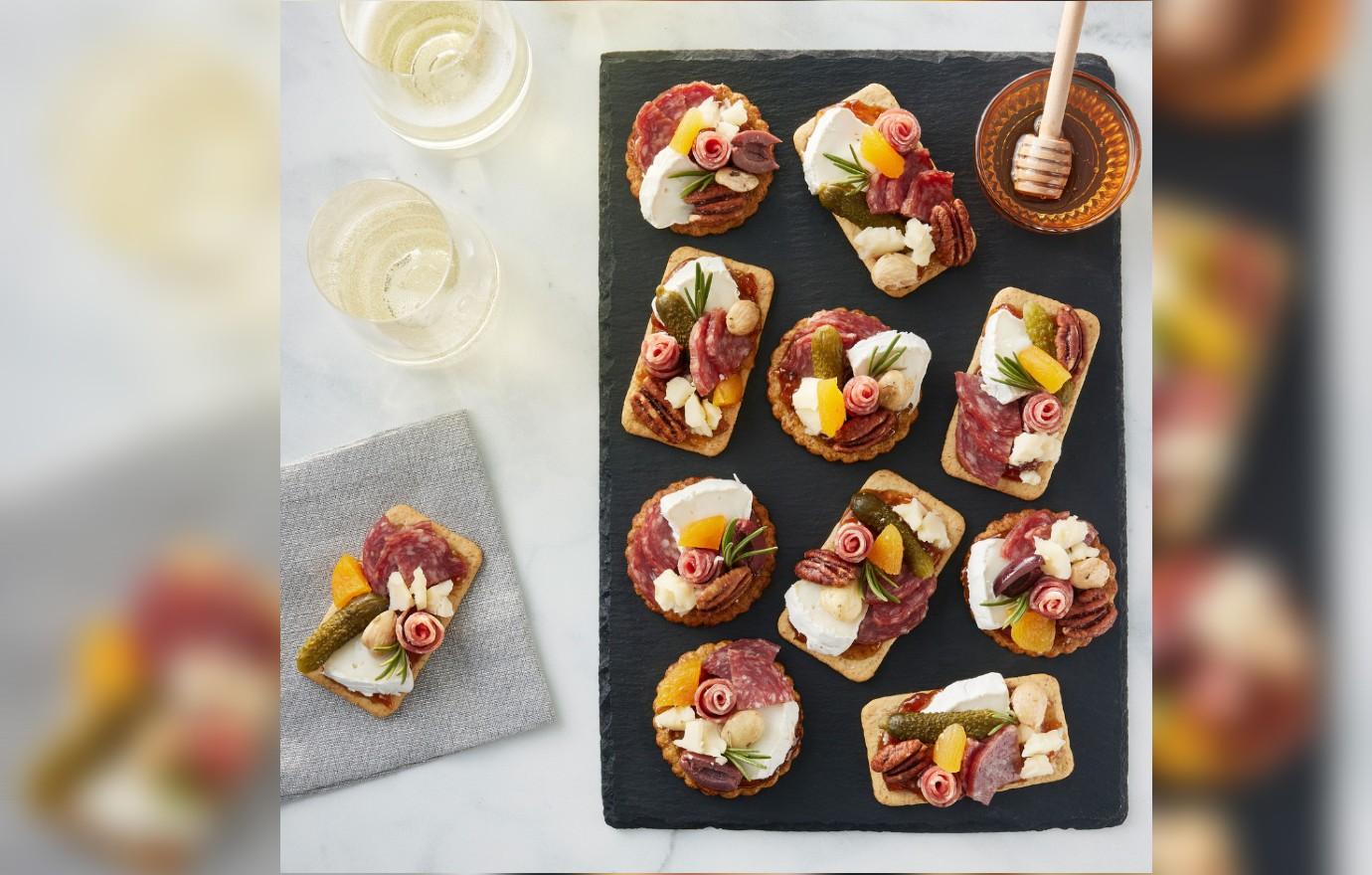 One of the best parts about connecting with people over food is that she gets to follow her heart and passions and sees where things take her. "I work hard, and a lot, to be able to do what I do every day. I truly love sharing with others in hopes that they are inspired and can experience the same joy I do making and serving these exceptional dishes," she says.
"I just want to be able to share my recipes and ideas with as many people as possible! Seeing the joy it brings to others and their homes is what it's all about. So, any opportunities where I can share my passions and expertise is an opportunity I want to pursue. My blog, my cookbooks, my products, speaking engagements, TV appearances and any other opportunity where I can share is where I want my blog, The BakerMama, to continue to soar and spread the love for building lasting memories around great food," she continues, noting that she's not ruling out writing another cookbook in the future.
Article continues below advertisement
"I hope by showing them how easy and enjoyable it can be, they are excited and inspired to get in the kitchen and create something fun, memorable, and most importantly, delicious! It takes just one recipe, or one creative food serving idea to motivate and spark someone's excitement for cooking and sharing their culinary creations with the people they love," she concludes.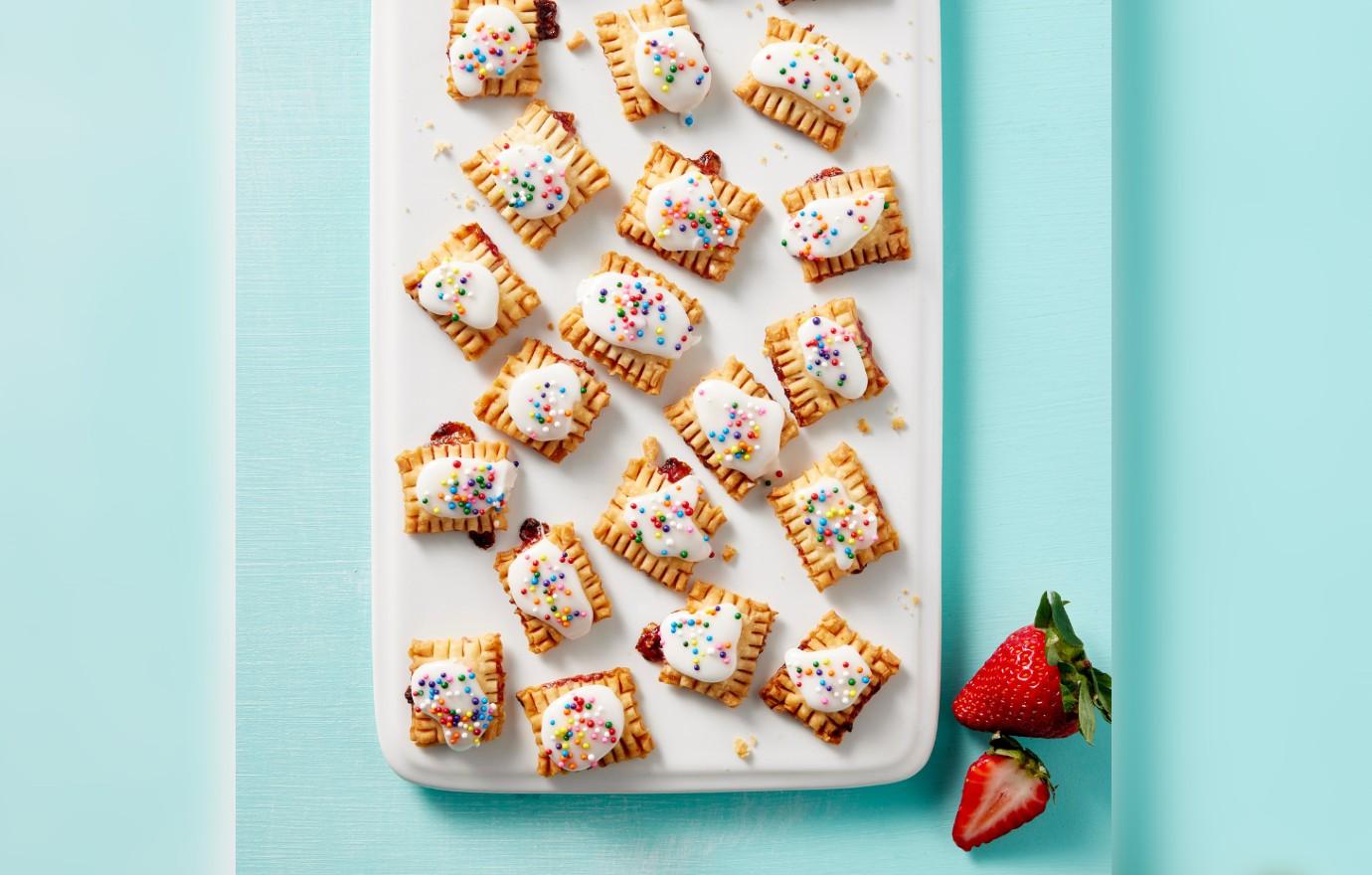 For more information on how to Brilliant Bites, click here.