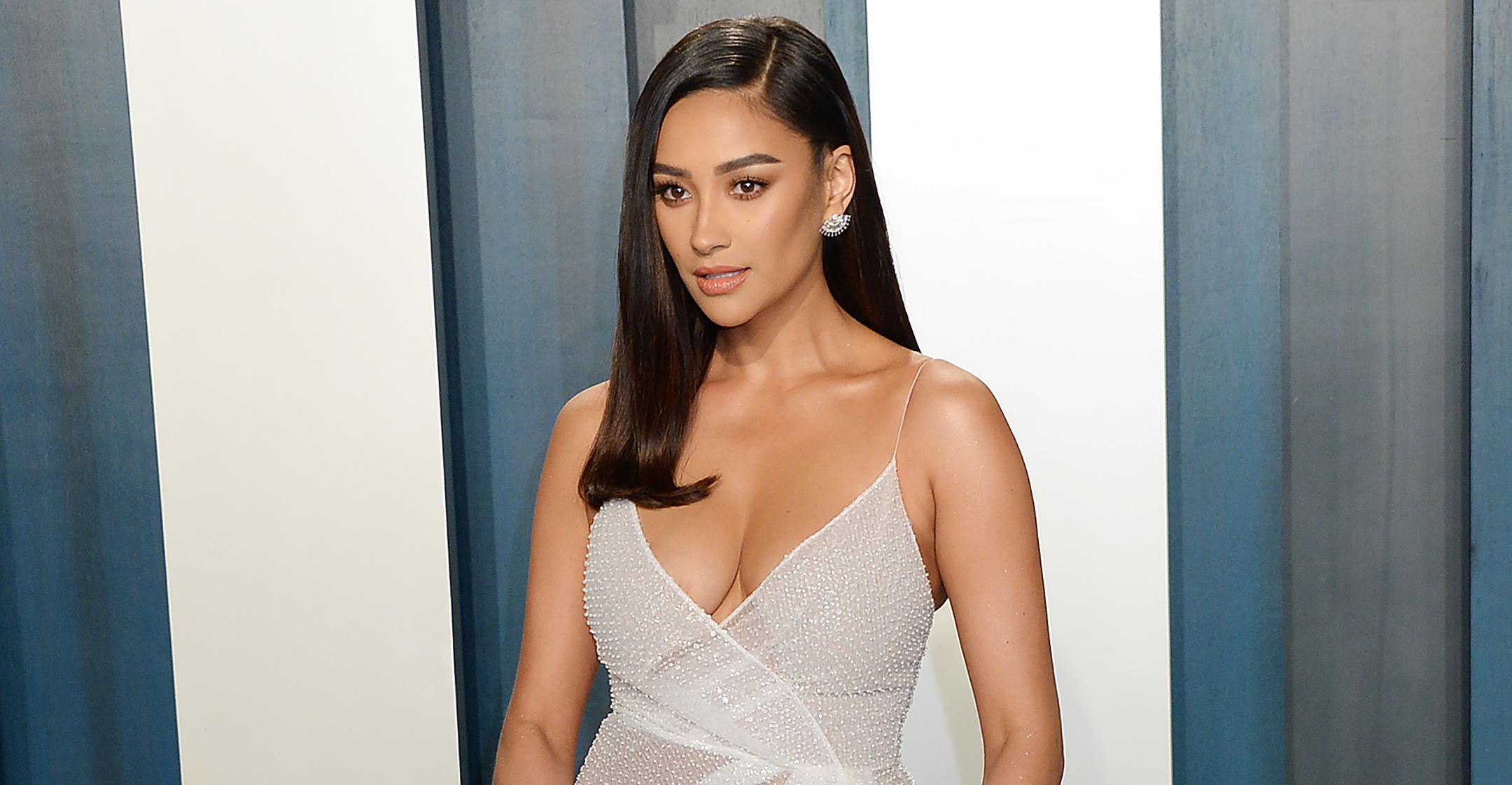 Your Next Haircut Inspiration Comes Courtesy Of Shay Mitchell: See Her New Bangs & Shoulder-Length Bob!
New year, new hair!
Over the weekend, Shay Mitchell decided to take the plunge and chop off her long locks, opting for a wavy, shoulder-length bob with bangs.
Article continues below advertisement
The You alum made the reveal with a TikTok video, which she captioned, "Long or short?"
The 5-second clip starts with the bare-faced actress pulling on two sections of her hair, and she then suddenly appears with a full face of makeup and a brand new 'do.
Article continues below advertisement
Aside from the short cut and fresh bangs, it seems like her hair guru also lightened up her tresses with a brunette hue.
The mom-of-one has never shied away from talking about her love for all things beauty, admitting she has a 58-step skincare and makeup routine.
"If I have time, I really go full out with my skin care … Why not? It feels good," she explained in a video tutorial for Vogue.
"I do think I'm more experimental now than I was back in my 20s," she told Allure. "It's just makeup. You can take it off.""
Article continues below advertisement
The star explained that usually, she sticks to a simple, natural makeup look, but if she's going to a Hollywood event, she turns to her trusted glam team.
"I scout most of my glam squad on Instagram," the Pretty Little Liars actress revealed. "Actually, I first saw Patrick Ta's work on Instagram, and we had a trial where he came and did my makeup for a job. Now I joke with Patrick: I'm like, 'I started you.' I'm kidding, but not."
"For me, getting ready for any event, most of the time is more fun than the actual event. Being able to work with a team I feel comfortable with is huge," she insisted. "Back in the day, when I didn't have a choice, it was a little bit more difficult. I have a darker complexion, and I had trouble finding concealers and foundations that worked for me. I would make up my own concoction and take the dark-pigmented stuff and mix it with lighter ones to get my shade. Now there are more options, and I'm working with the best of the best, so I'm not scared to try new things."