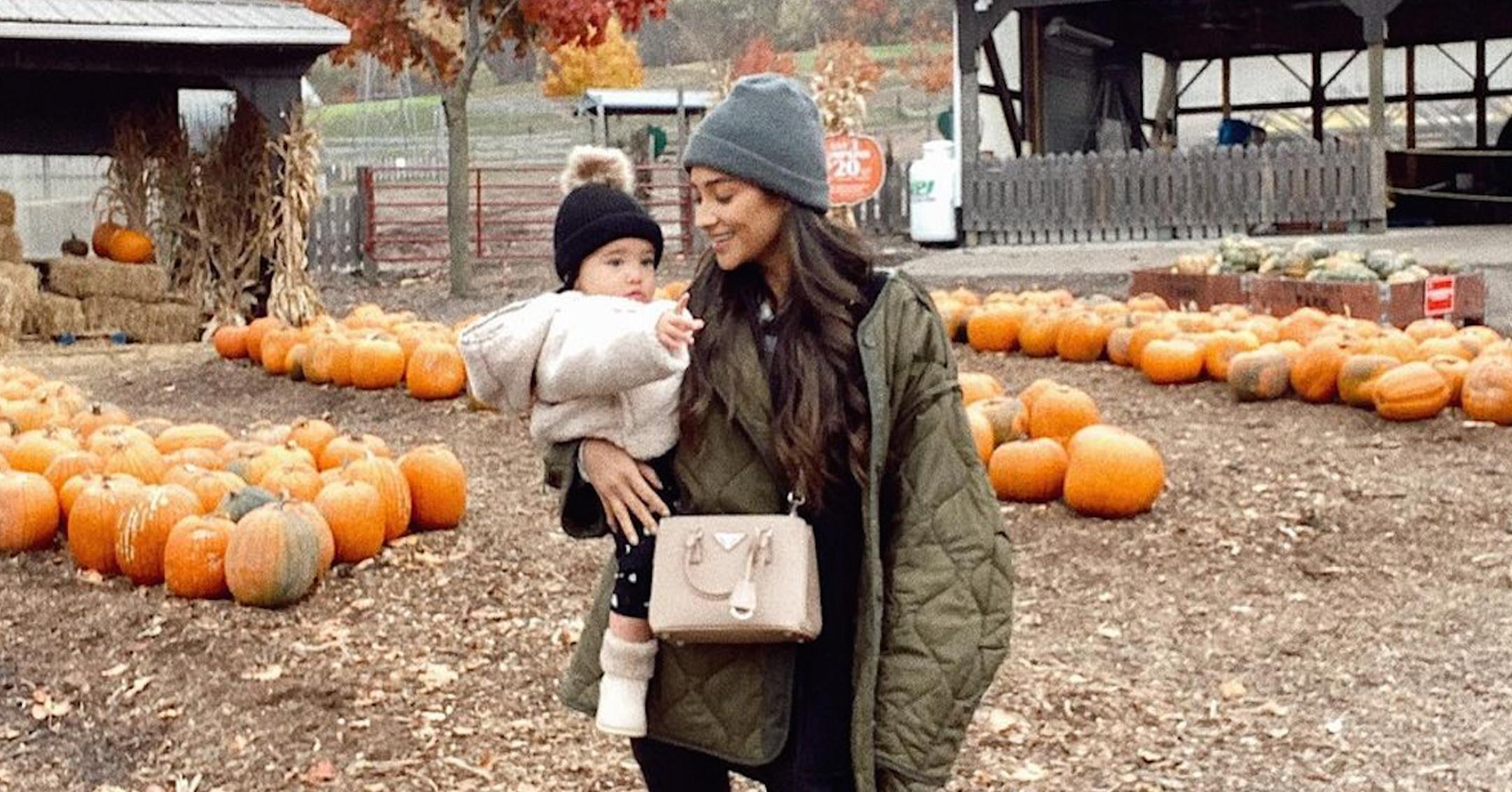 'I Do What Feels Right': For Shay Mitchell, Life Is Too Short To Pay Attention To Mom-Shamers
Shaking off the drama. Ever since Shay Mitchell gave birth to 20-month-old daughter Atlas, she's been a constant target for mommy-shamers — but the Pretty Little Liars star has learned to ignore any negativity that comes her way.
Article continues below advertisement
"Life is too short to be worried about what this person and that person is saying. I don't pay attention to the mom-shaming, I don't have time for it," she declared to PEOPLE. "I just have to do what feels right for me, as I think any parents should, and focus on that."
"You're doing the best job that you can do, and that should be your main focus," Mitchell explained. "I give all of my time and energy to Atlas and things that are important in my life. Focusing on the negative comments that people say on social media is definitely not one of my priorities."
Article continues below advertisement
One of the actress' first experiences with mom-shaming came about one month after she and longtime boyfriend Matte Babel welcomed their little girl.
The couple went to a party to celebrate rapper Drake's birthday, and since the news of their baby's arrival had only become public three days prior, fans slammed the new parents for leaving the infant at home.
Article continues below advertisement
"It concerns me that people are so quick to pass judgment on others, especially without knowing any facts, and behind the protection of the screen," she shared with Vogue. "My daughter had been born for several weeks, and when Matte and I chose to take our night out, which was an hour and a half, it surprised me that people chose to be so reactive and aggressive and assume the absolute worst about us — and, more so, me."
Article continues below advertisement
Though the You alum tries to stay away from reading negative comments online, she felt the need to stand up for herself, especially since she was recovering from prenatal depression, which she admitted, "took a toll on me mentally."
"I was so proud of what I'd accomplished in those short three weeks of her life, that I was like, I deserve to go out, and so does every other mother that's gone through 10 months of being pregnant," she declared to Romper. "You deserve to go out and do whatever the hell you want."
Mitchell has also shared some advice for new parents, telling them that nobody's perfect.
"That was my mom's whole vibe. She was like, 'You're always going to be hard on yourself if you're trying to be perfect. No one's ever perfect, but that's what makes funny stories in the end.' You know you give them love. That's all that they want and need," she insisted to ELLE. "It helped out, especially in the first year when you're trying to do everything and do it perfectly. It's nice to know that there's no such thing as perfect."