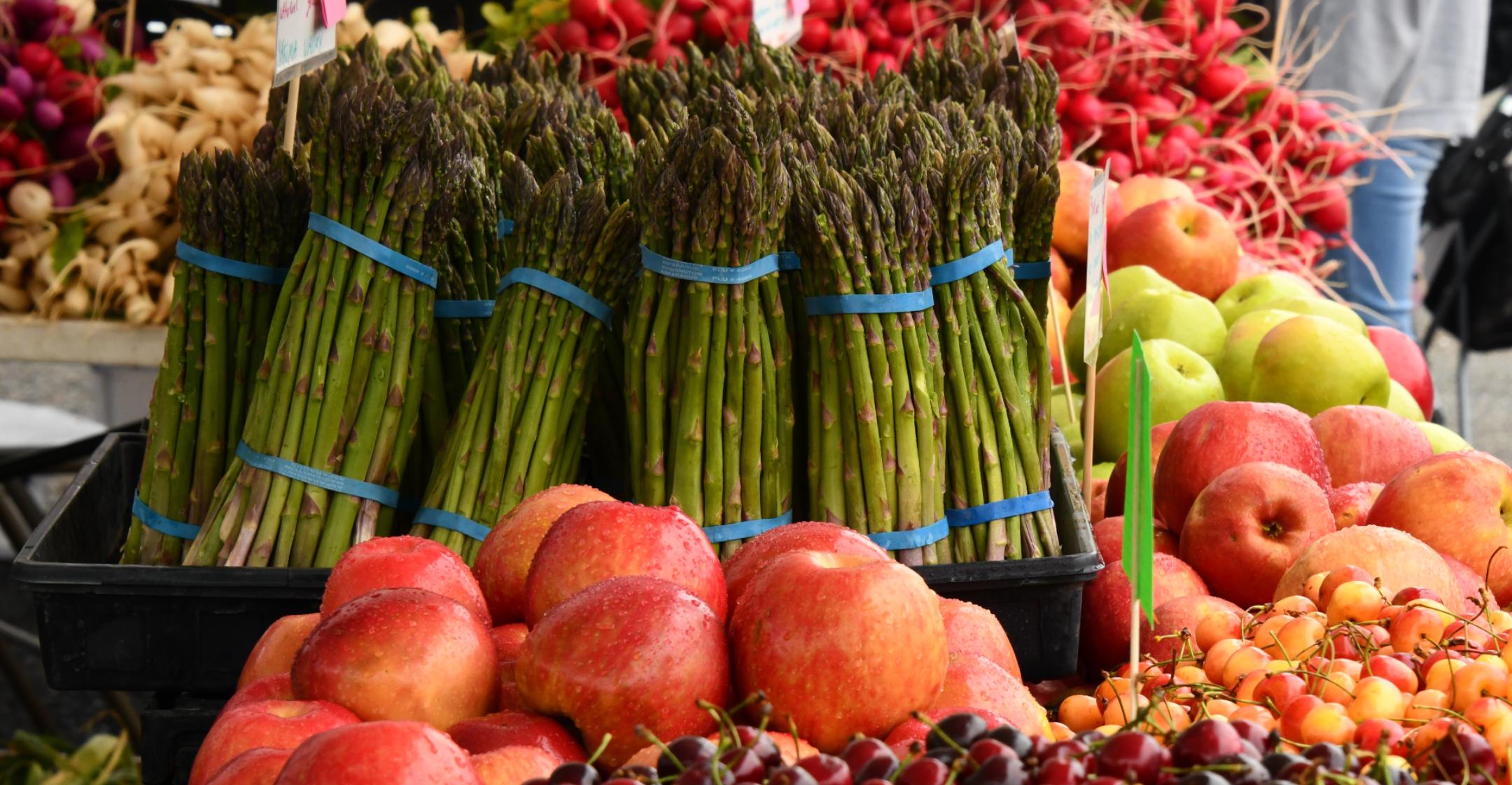 New Study Reveals Eating This Many Servings Of Fruits & Veggies Each Day Can Add Years To Your Life
A new study by the American Heart Association (AHA) revealed that eating five servings of fruit and veggies everyday can actually increase your lifespan. In particular, you should aim for two of those servings to be fruit.

The research looked at 2 million people around the world and concluded that a total of five servings was associated with the least risk of early death. Eating more than five daily services didn't offer any additional benefits.
Article continues below advertisement
"This amount likely offers the most benefit in terms of prevention of major chronic disease and is a relatively achievable intake for the general public," said author Dr. Dong Wang, an epidemiologist and nutritionist at Harvard Medical School.

According to the study, individuals who had five servings instead of two had a 13 percent lower risk of death from all causes, a 35 percent percent lower risk of death from respiratory disease, 12 percent lower risk of death from cardiovascular disease and a 10 percent lower risk of death from cancer.
However, not every type of fruit or vegetable proved effective. "Not all fruits and vegetables offer the same degree of benefit, even though current dietary recommendations generally treat all types of fruits and vegetables, including starchy vegetables, fruit juices and potatoes, the same," noted Wang.

For example, produce that's loaded with beta carotene and vitamin c (such as spinach, kale, berries, citrus and carrots) were all said to help lower the risk of death and chronic disease.
Article continues below advertisement
On the other hand, starchy veggies like peas and corn didn't help reduce any risks — though they didn't increase them either.
A 2015 study conducted by the CDC reported that only 9 percent of adults consume the recommended amount of vegetables and 12 percent eat the right amount of fruit. It was found that "consumption was lower among men, young adults and adults with lower incomes."
The new AHA study "should convince health professionals to promote eating more fruits and vegetables as a key dietary strategy, and for citizens to embrace this," Dr. Naveed Sattar and Dr. Nita Forouhi stated via CNN. "The biggest gains may come from encouraging those who rarely eat fruit or vegetables, since diets rich in even modestly higher fruit and vegetable consumption are beneficial."