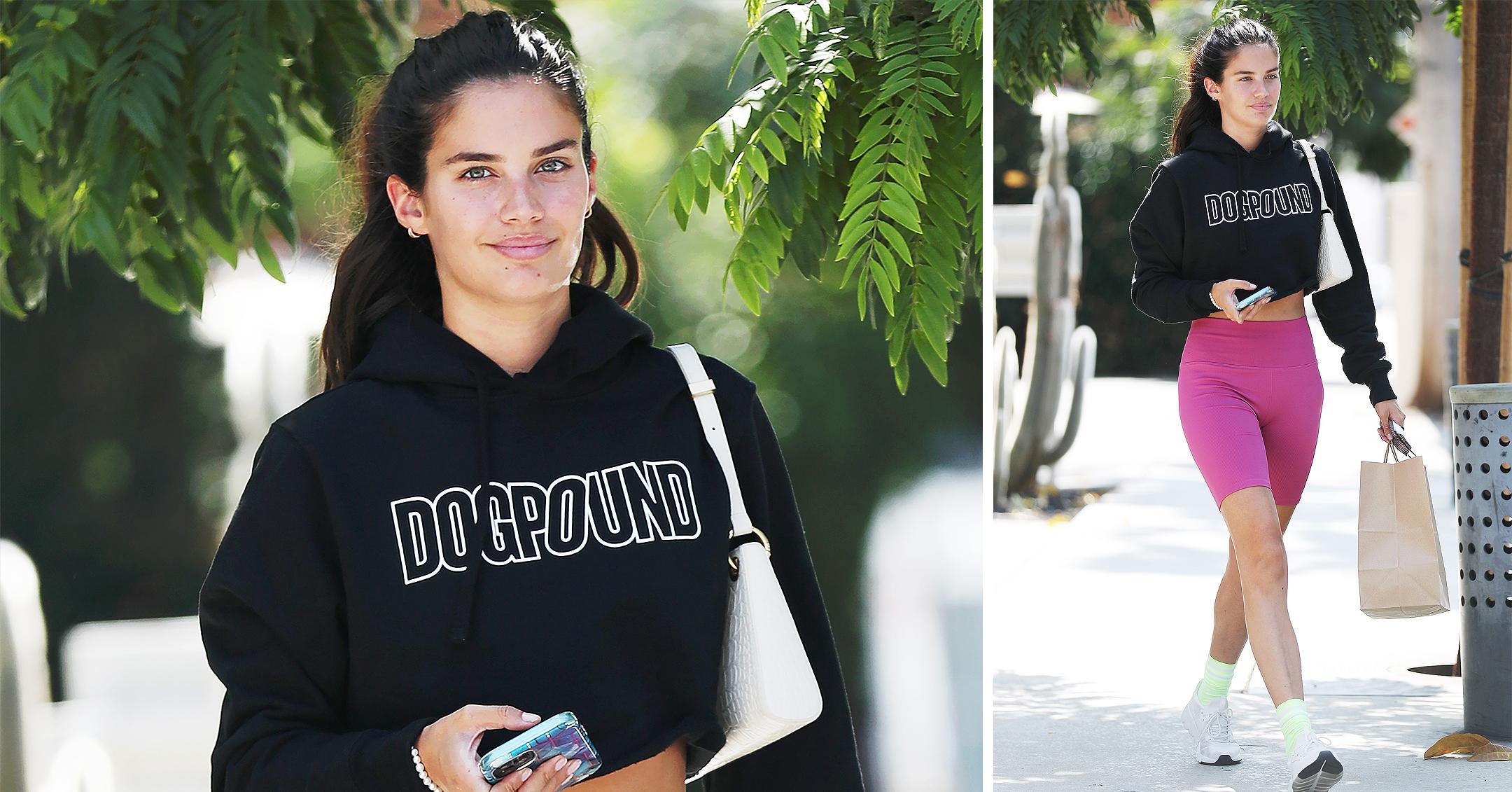 Sara Sampaio Rocks A Black Sweatshirt & Pink Biker Shorts While Walking Around L.A. — Pics
Who says athleisure isn't fashionable?! Sara Sampaio dressed down in a black sweatshirt and pink biker shorts while walking around Los Angeles, Calif., on August 20 — but she still looked trendy as ever.
Article continues below advertisement
The brunette beauty loves to work out, and she even posted about her recent outfit on Instagram.
"Yesterday's workout in this awesome new set from @alo it's called soft seagrass 💪🏼Swipe to see what kind of exercises I did yesterday. We focused on upper body and cardio," she wrote.
Article continues below advertisement
Scroll through the gallery below to see the shots!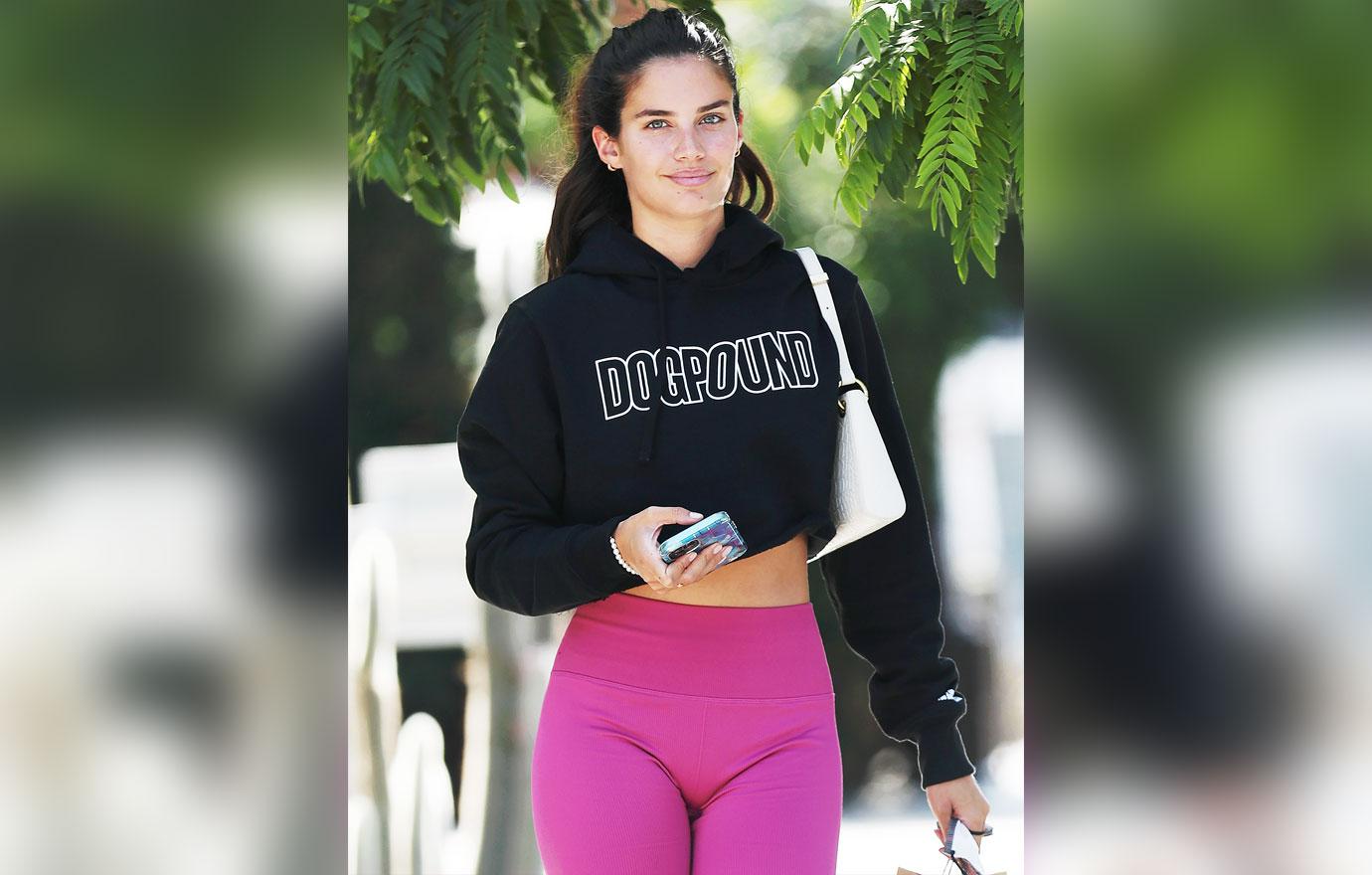 The model also added a white purse and white kicks to her outfit.
"I've been doing a lot of SLT. It's like a really intense Pilates with a machine. I've noticed with my body that small movements have done more for my body than the boot camps. My body moves better when it's very focused on small movements that elongate your body and your muscles," she previously shared. "I tried SLT for the first time five or six years ago when I first got to New York. It was really hard, it was too hard. Then I was training for the Victoria's Secret show last year and gave it another try. I really liked it, it was not as hard. I think they had changed it a little bit. I could actually go through a whole class without feeling like I was going to break down."
Article continues below advertisement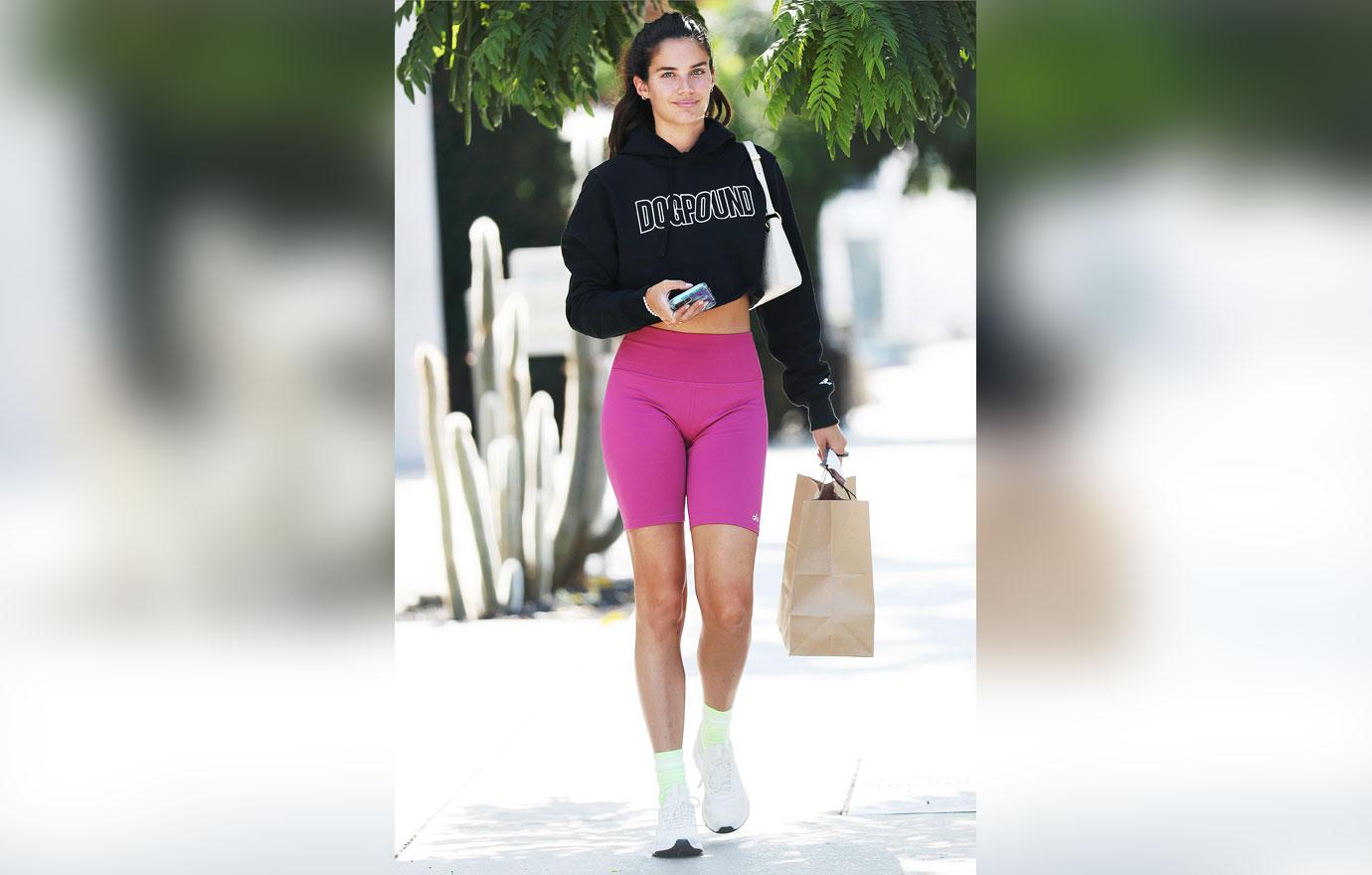 The catwalk queen always looks confident — and she credits that to working out and eating well.
"Wellness is being happy, feeling good, and not aching. It's more about feeling good inside and that will come out on the outside," she said.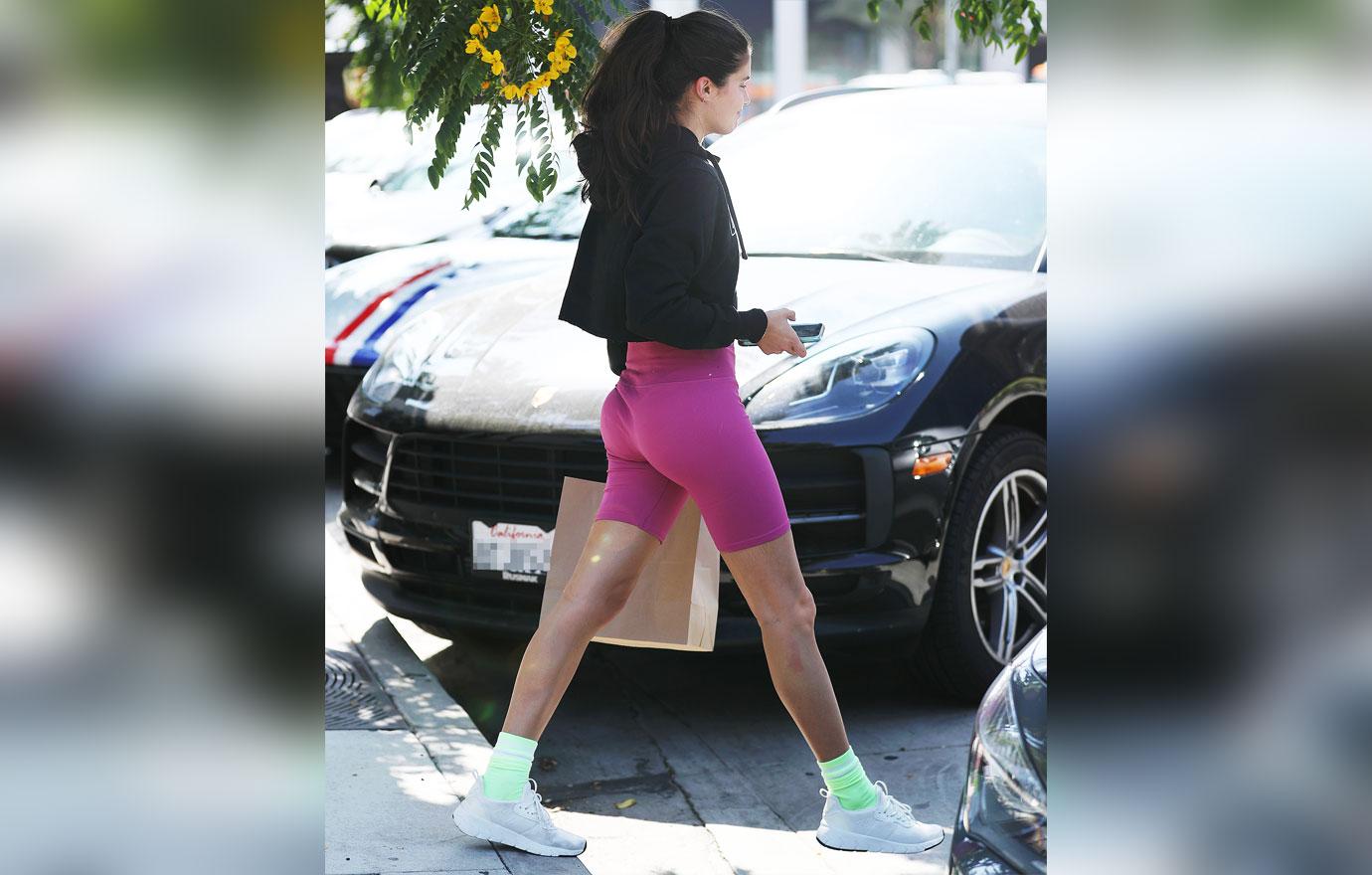 However, Sampaio isn't afraid to indulge once in a while.
"I'm a big believer in not doing crazy diets and not to stop eating what makes you happy or what you like," she revealed. "It's all about balance. If you've had a long day and you really want a burger, just have that burger or pizza and maybe for lunch the next day you have fish with vegetables or salad with chicken."
Article continues below advertisement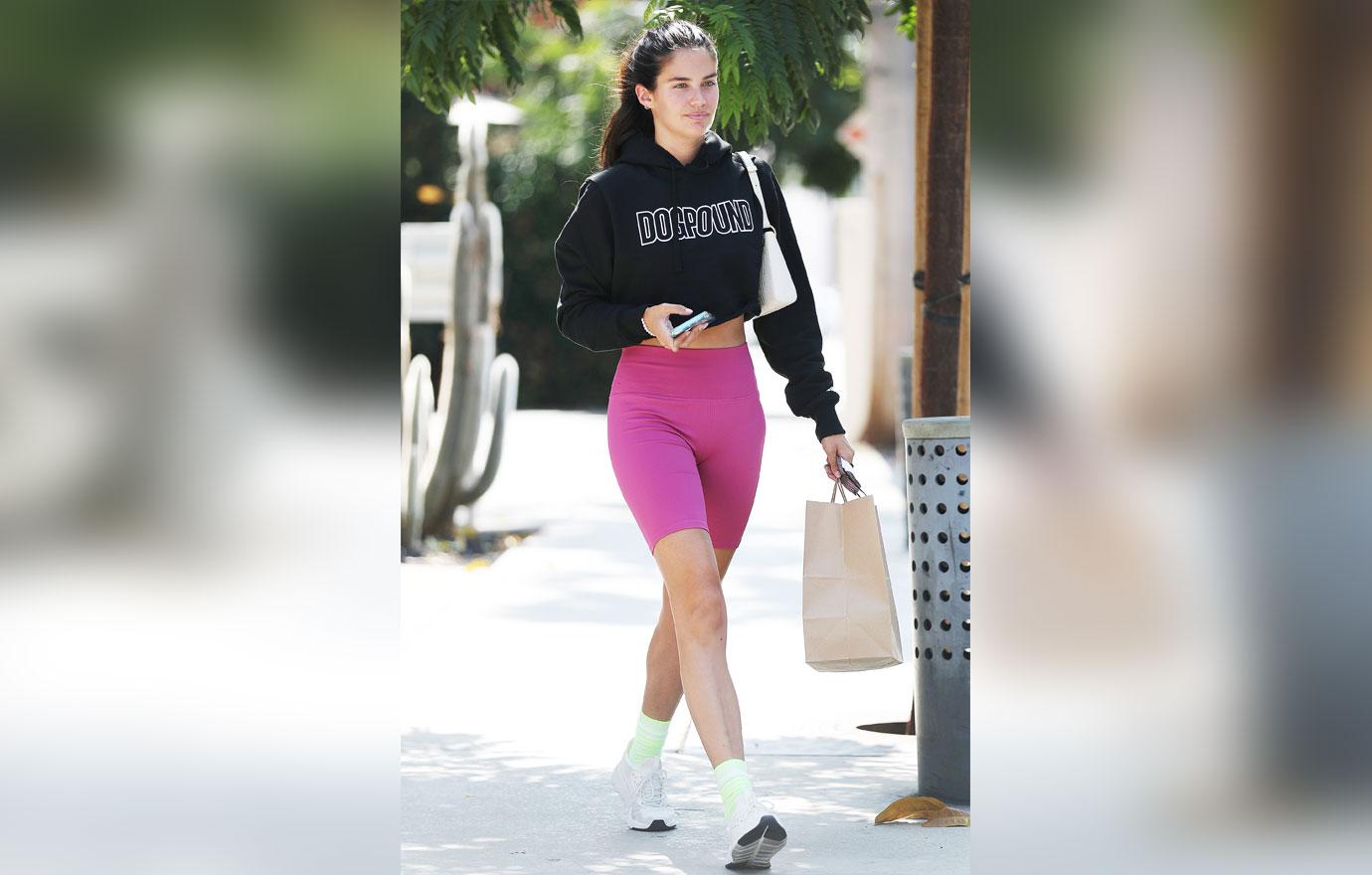 "I've been through, not crazy diets, but I've been very strict or not eaten carbs and that made me so crazy. I'm from Portugal — we eat a lot of carbs, like bread, pasta, and rice in just one meal," she added.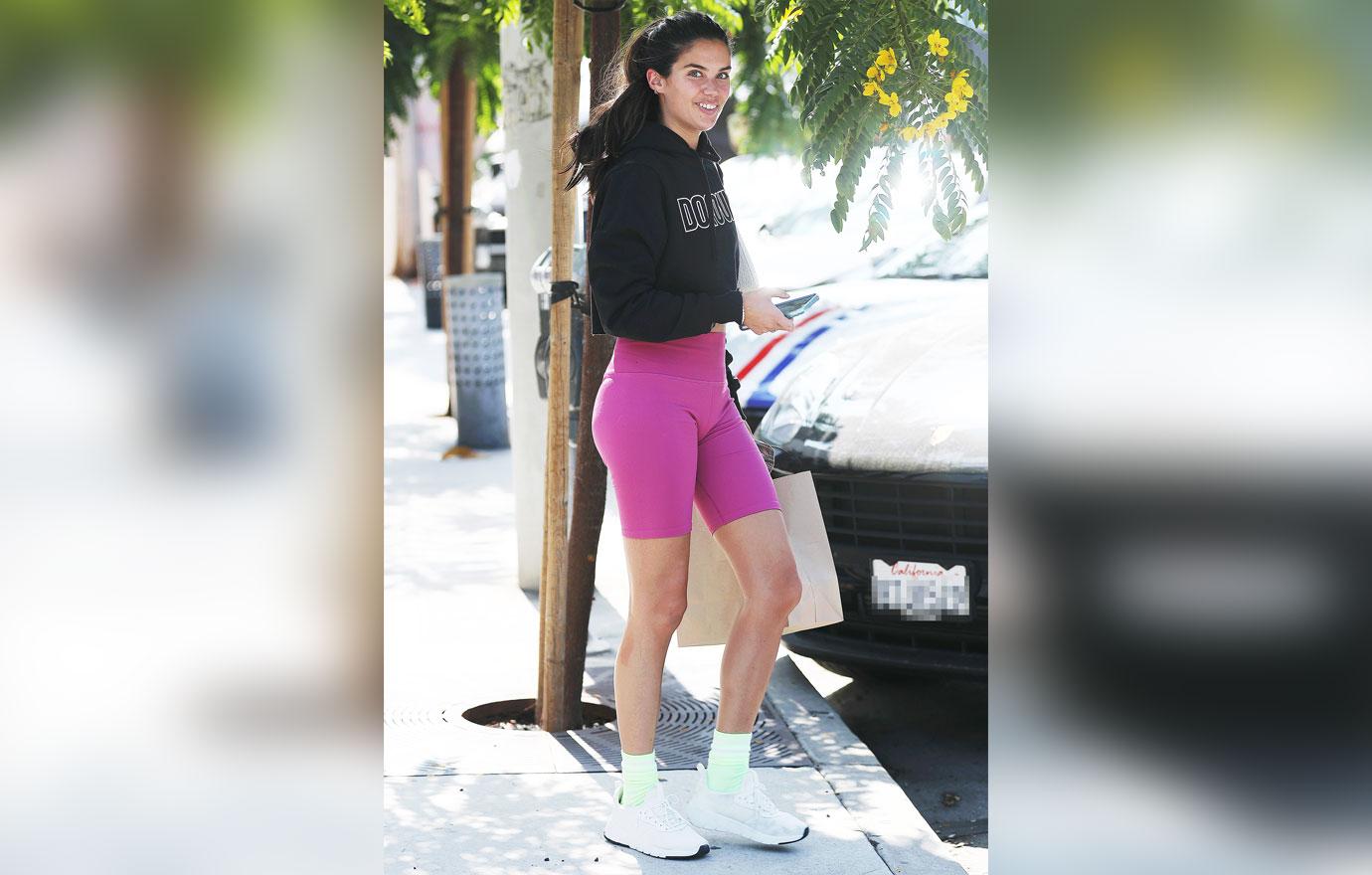 "There's no worse thing when you want something so bad and you're like, 'I can't have it, I can't have it.' I was stressing so much about it that my body was not feeling well. Mentally, you're not feeling good. If I want to have a little bread for lunch because it makes me happy, I'm good," she admitted.