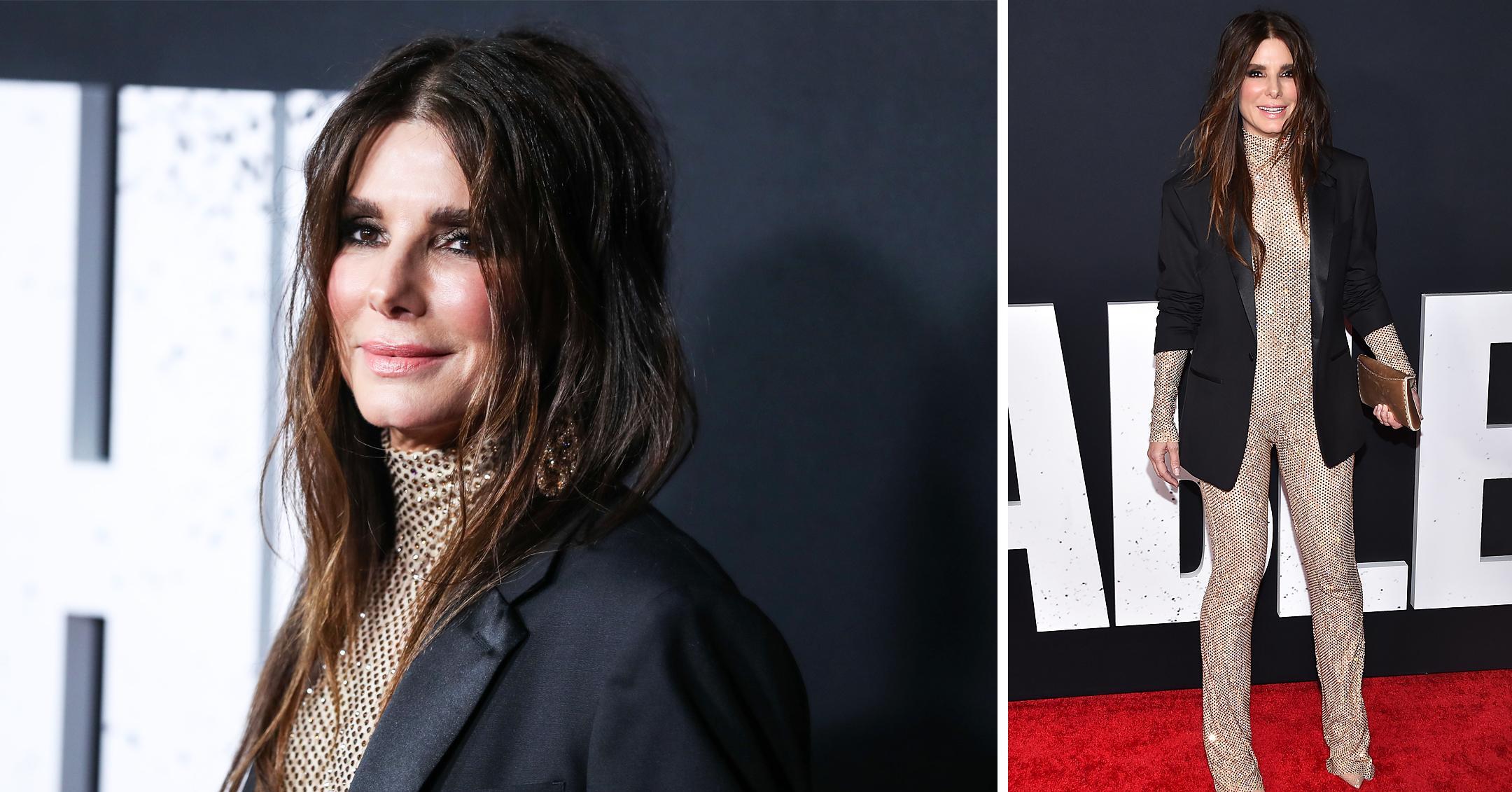 Sandra Bullock Looks Flawless In A Sequined Jumpsuit At The Premiere Of Her Netflix Drama 'The Unforgivable' — Photos
A shining star!
On November 30, Sandra Bullock slayed the red carpet when she arrived to Los Angeles premiere of her new Netflix drama The Unforgivable in a trendy jumpsuit.
Check out her fun look below.
Article continues below advertisement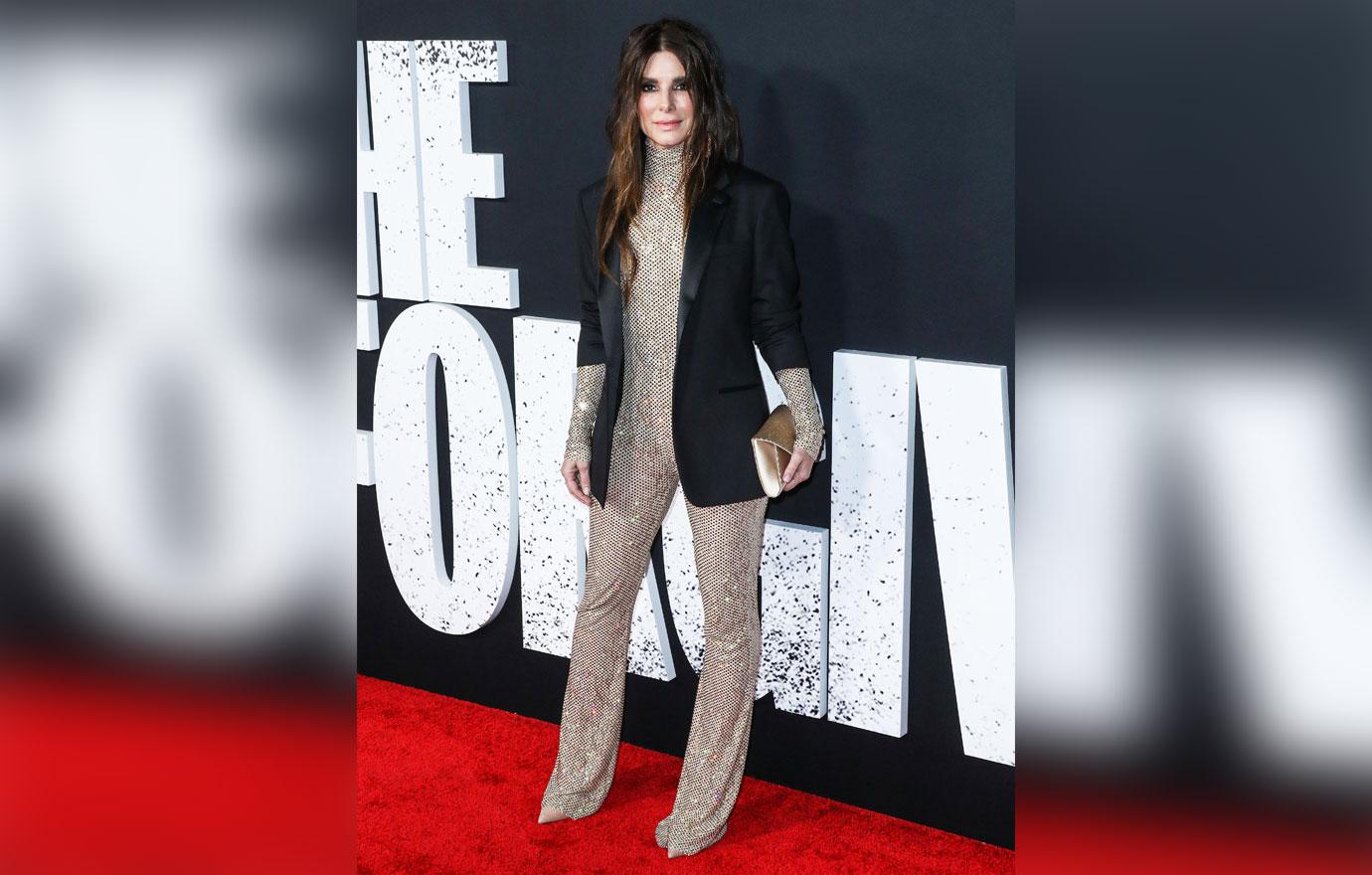 The actress wowed in a beige one-piece that was embellished with hundreds of sequins. The jumpsuit had a mock neck, long sleeves and flared legs that covered up most of her matching pointed-toe heels.
She topped off the sparkling look with a black blazer and carried a gold clutch.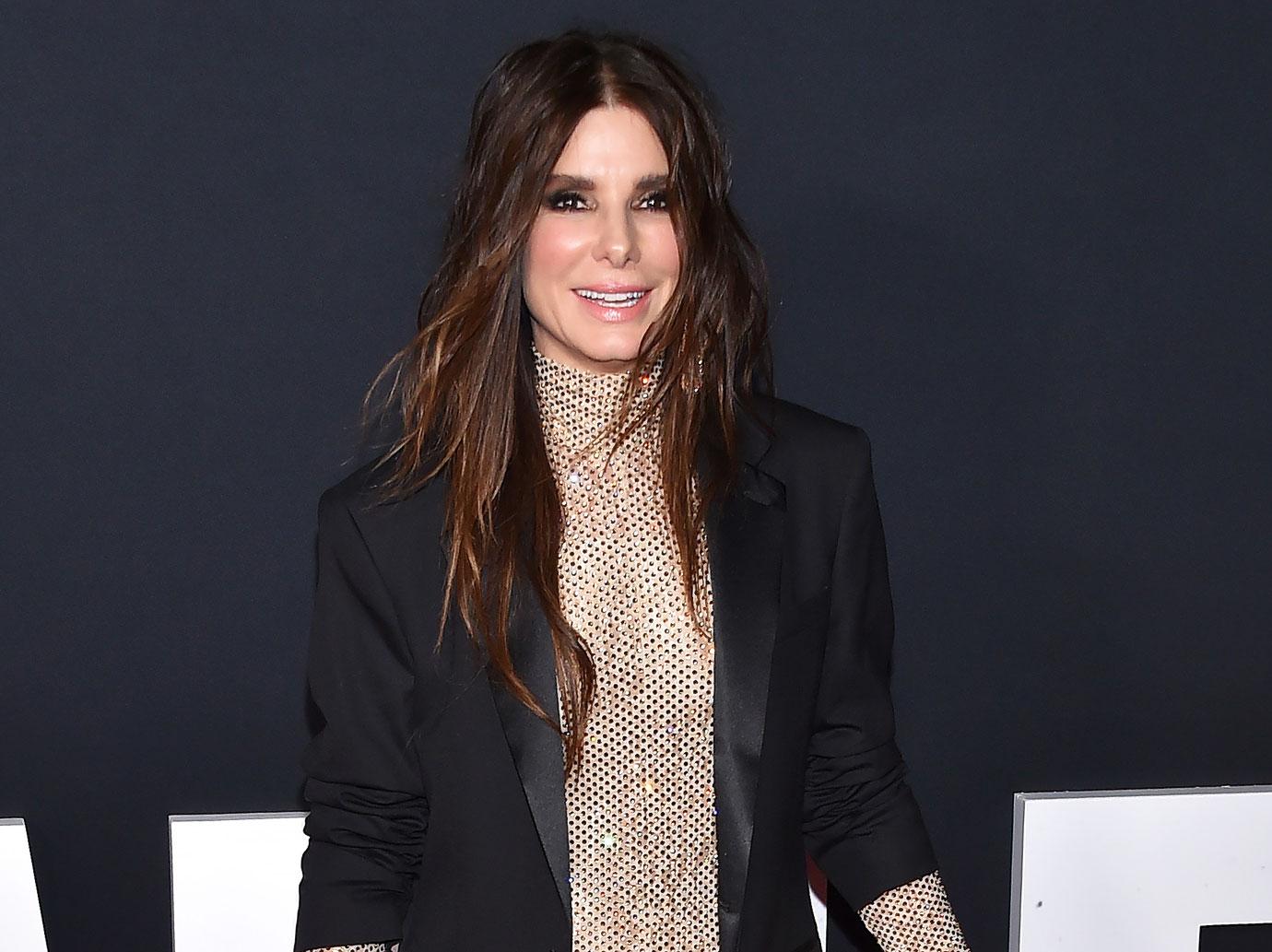 The mom-of-two plays a former inmate in her new drama. The movie follows Ruth Slater (Bullock), who has been "released from prison into a society that won't forgive her," as she was convicted of murder. Now free, she searches the country for her younger sister that she was once forced to leave behind.
Article continues below advertisement
The Oscar winner was a producer on the flick as well, which also stars Viola Davis and Vincent D'Onofrio. The movie is based on the 2009 British miniseries Unforgiven.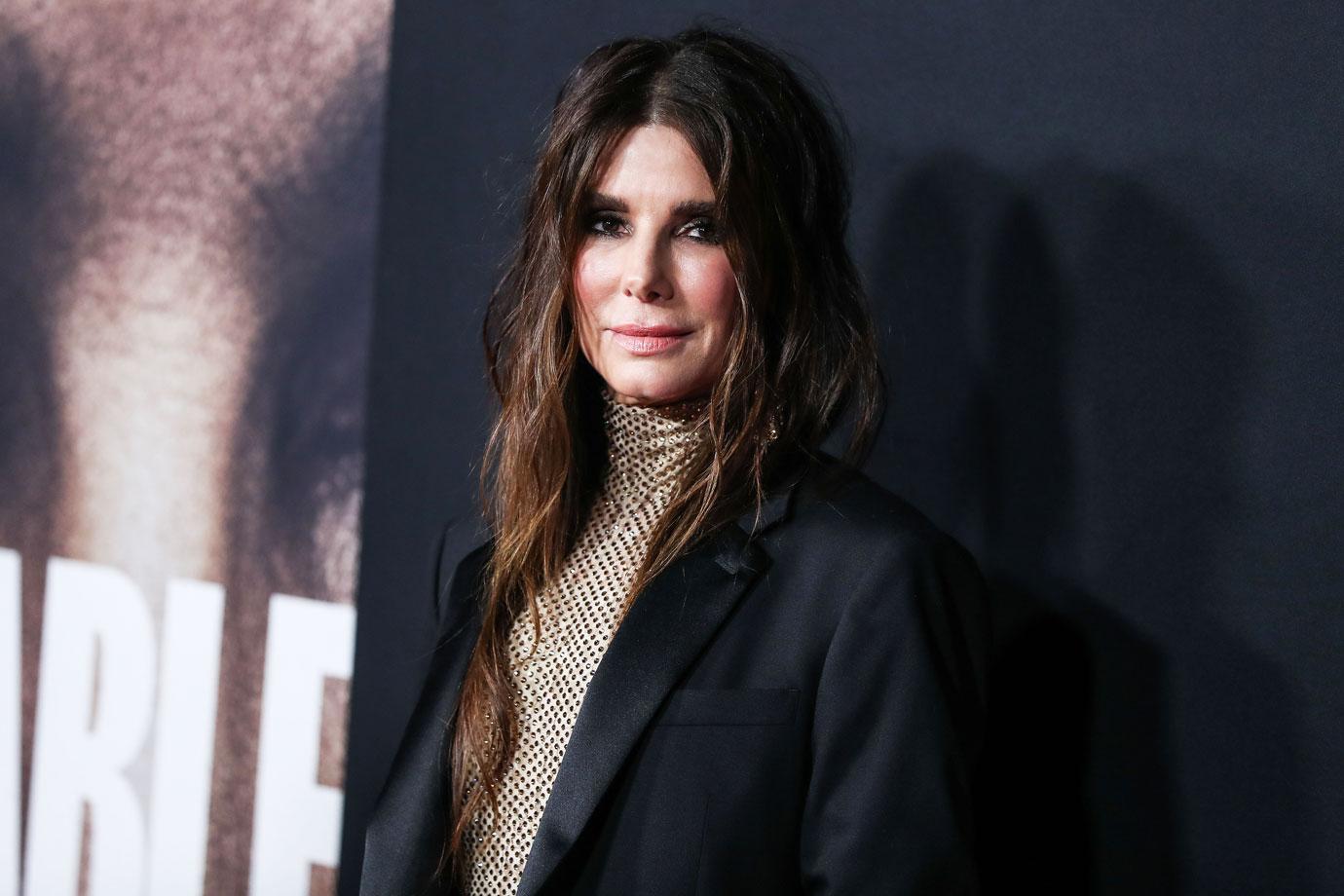 The film is the first for the actress since the 2018 Netflix hit Birdbox, a post-apocalyptic thriller, but she recently revealed she's done making dramas.
"I'm never doing a drama again," she announced on a radio show. "I just want to do my comedy. I'm going back to comedy. And I'm going to fight for it and I'm going to enjoy it."
Article continues below advertisement
The star explained she's always gravitated towards comedies, but she never received much praise for her funny roles. "I guess making someone cry is far more important than making them laugh," she quipped.
"I wasn't really designing a career to win Academy Awards," admitted the Miss Congeniality lead. "If you look at my trajectory, I wasn't looking for projects that really fell into the category of highly respected work. I just was doing what brought me joy and what I was lucky enough to get."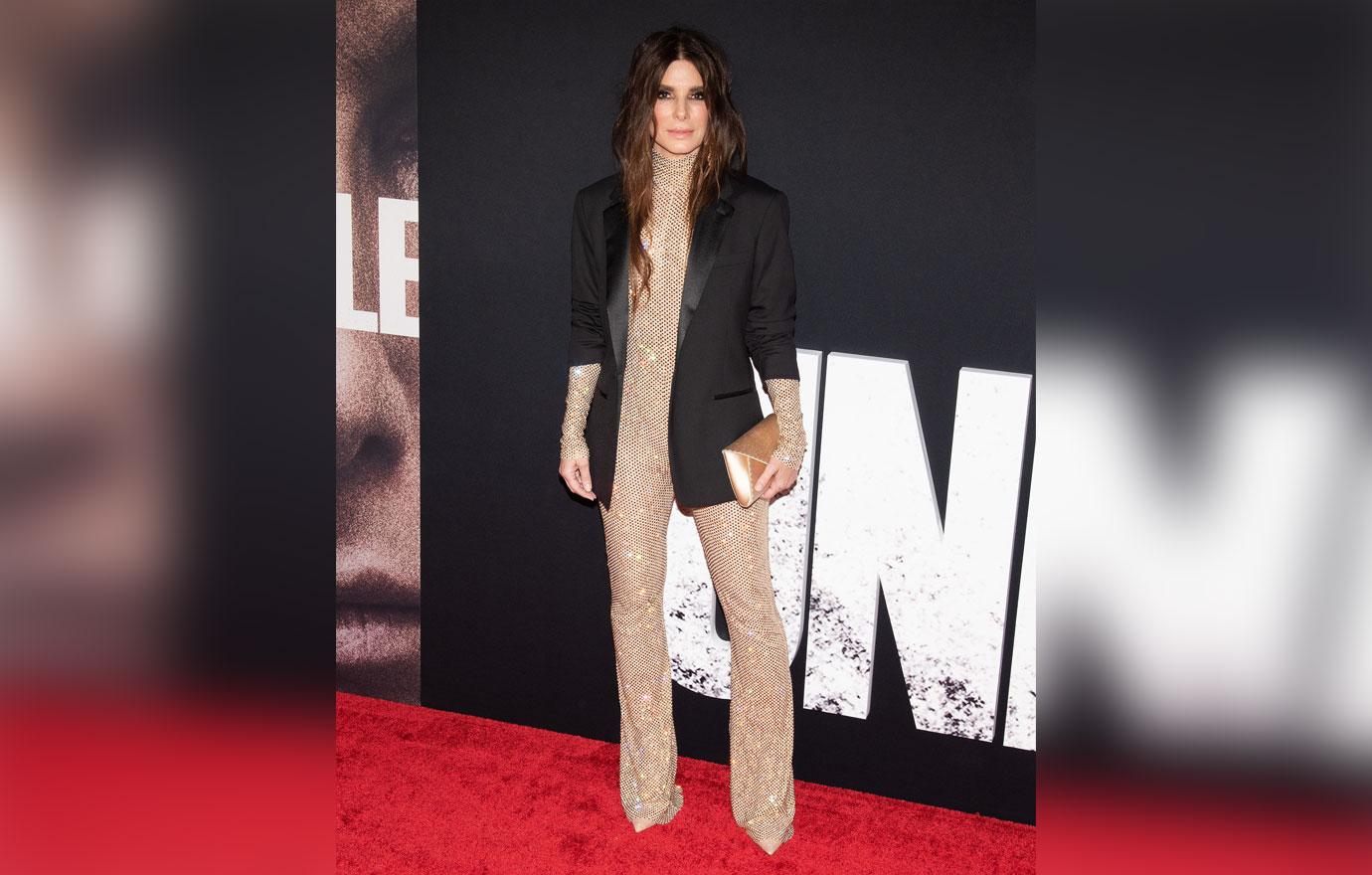 Though she's determined to keep her roles lighthearted from now on, she stated that she'll never take on a gig that requires her to sing.
"My mother and father were opera singers. I was in the operas as some dirty child always in the background. To sing, to me, is so revealing and, like, I have no ability to sing," the humanitarian explained. "I love music — I'm very musical. Singing I will never ever, ever do. That I'm afraid to do."