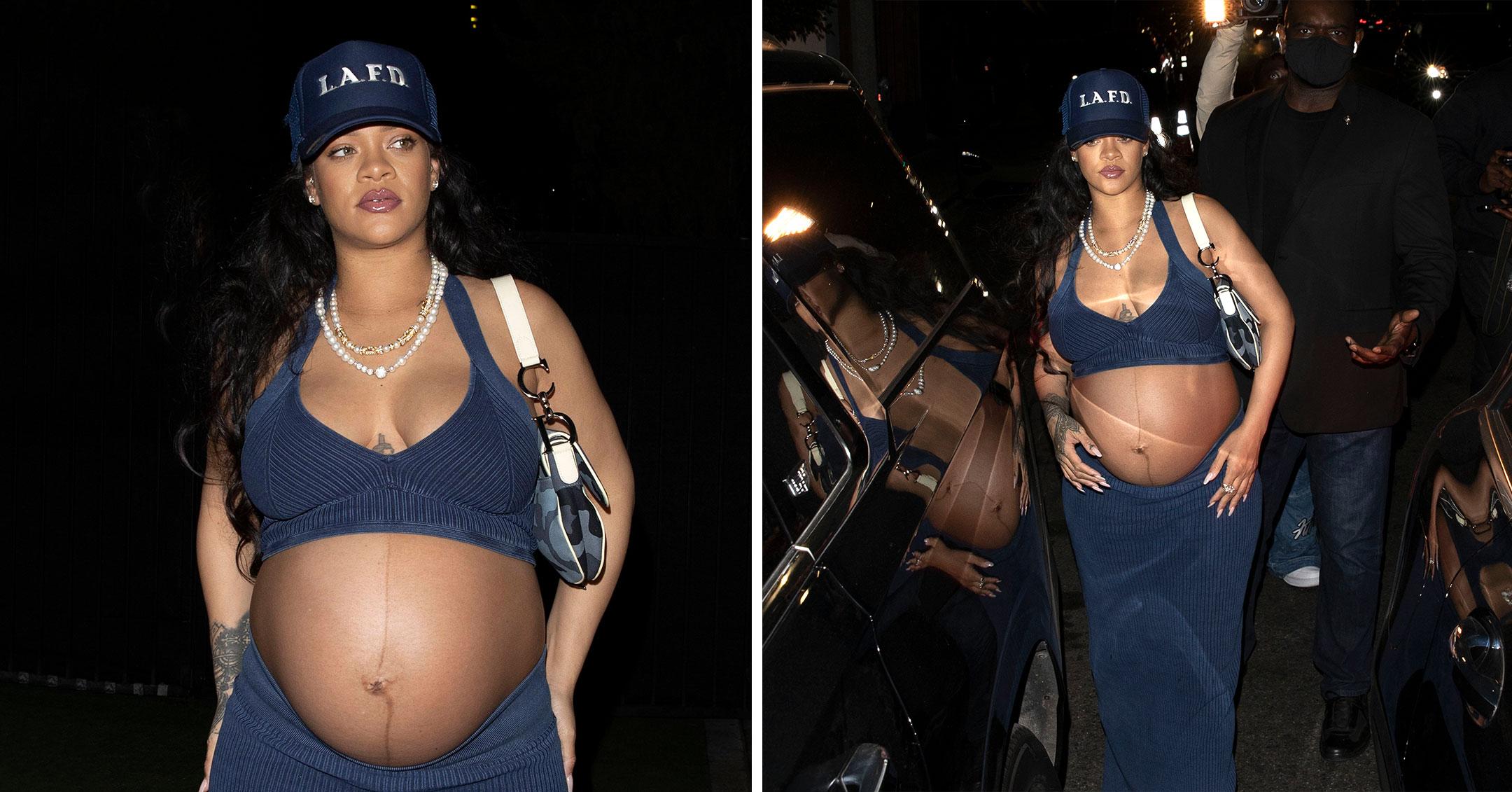 Pregnant Rihanna Puts Her Growing Belly On Display In A Navy Crop Top & Matching Maxi Skirt — See Pics!
It was hard to miss Rihanna when she stepped out to Nobu on April 6! The pregnant star made sure her baby bump was visible when dining at the West Hollywood hotspot, rocking a ribbed bralette and long skirt.
Her outing comes after Forbes released their annual billionaires list, where she ranked for the first time, coming in at the 1,729th spot with a net worth of $1.7 billion, a fortune she's amassed through her Savage x Fenty lingerie line and Fenty Beauty brand.
Scroll down to see the mama-to-be out and about!
Article continues below advertisement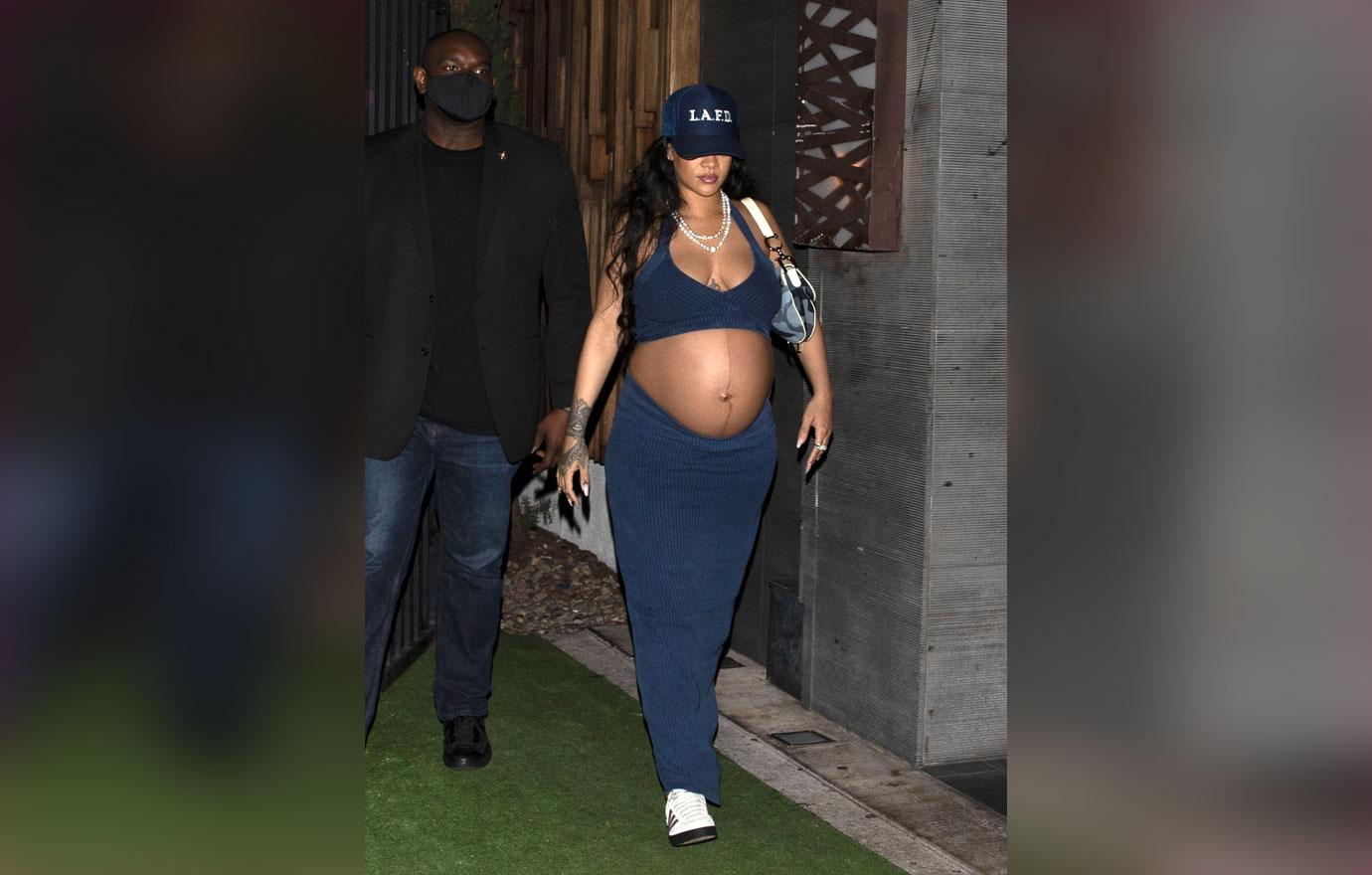 The "Pon de Replay" crooner, who's expecting her first child with A$AP Rocky, wore a sleeveless navy blue top and matching ribbed maxi shirt. She accessorized with a navy LAFD baseball cap, white Adidas sneakers, a few beaded necklaces and a purse.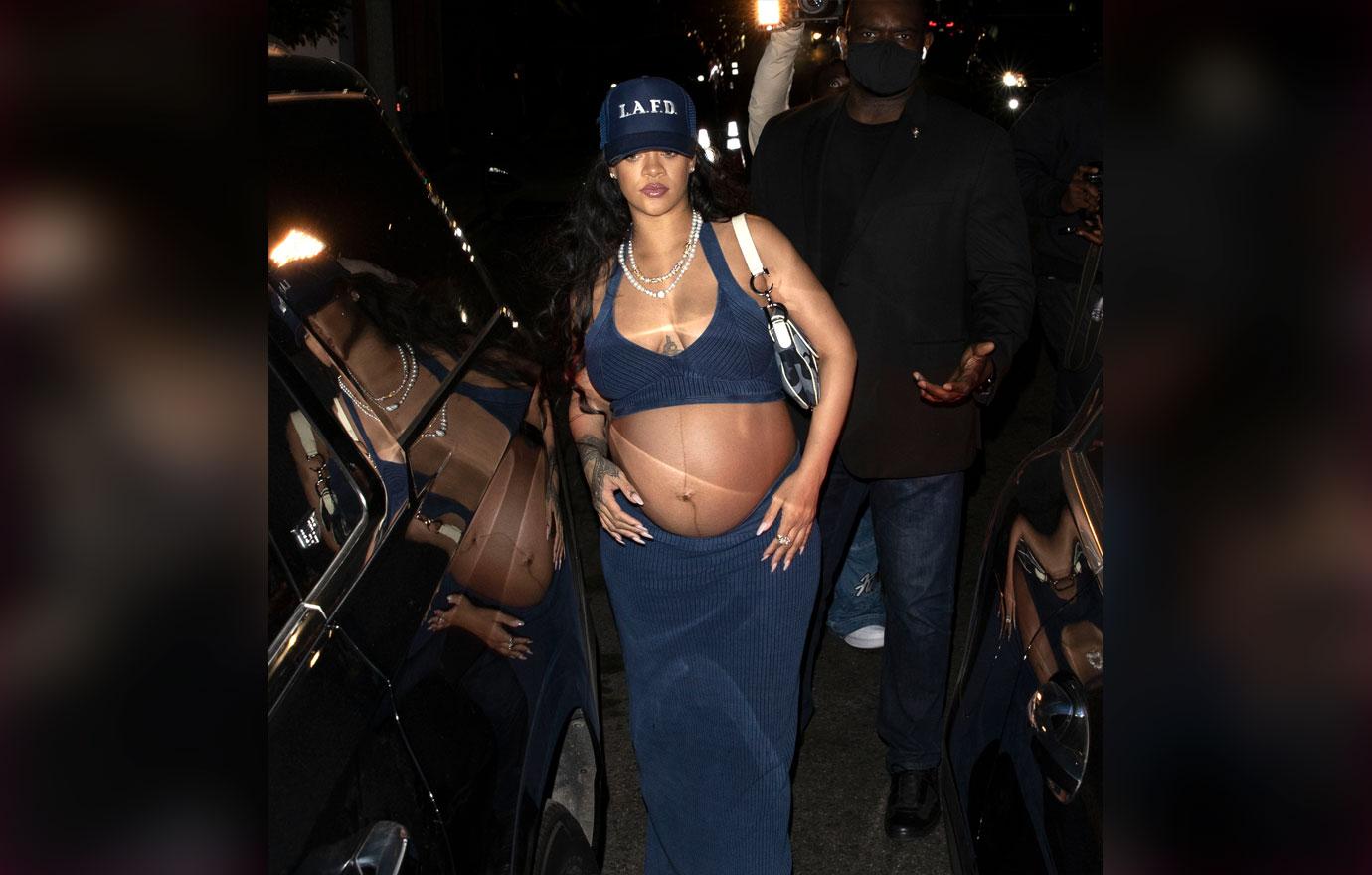 In February, the makeup mogul explained that picking out clothes while pregnant is "fun" but "a challenge."
"I like it. I'm enjoying not having to worry about covering up my tummy," she shared. "If I feel a little chubby, it's like, whatever! It's a baby!"
Article continues below advertisement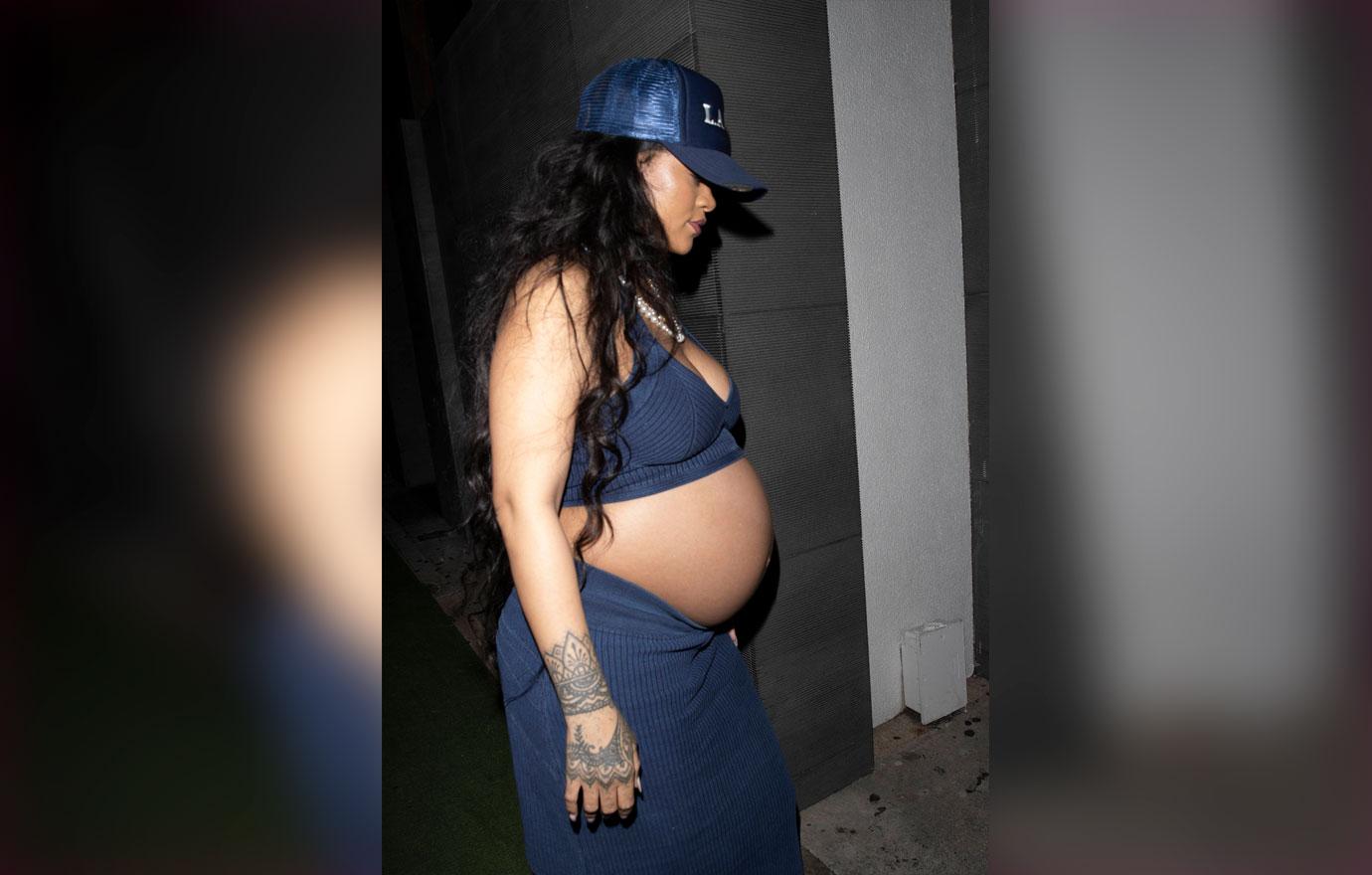 Though carrying a baby can be tough mentally and physically, the Grammy winner tries to push herself to maintain a normal routine.
"Right now, being pregnant, some days you just feel like, 'Ugh, I just want to lay here on this couch all day.' But when you put on a little face and a little lipstick, you transform. You put some clothes on, and it's like, when you look good, you feel good," she shared. "I've heard that for a very long time, but it's true. It really can get you up off that couch and make you feel like a bad b**ch."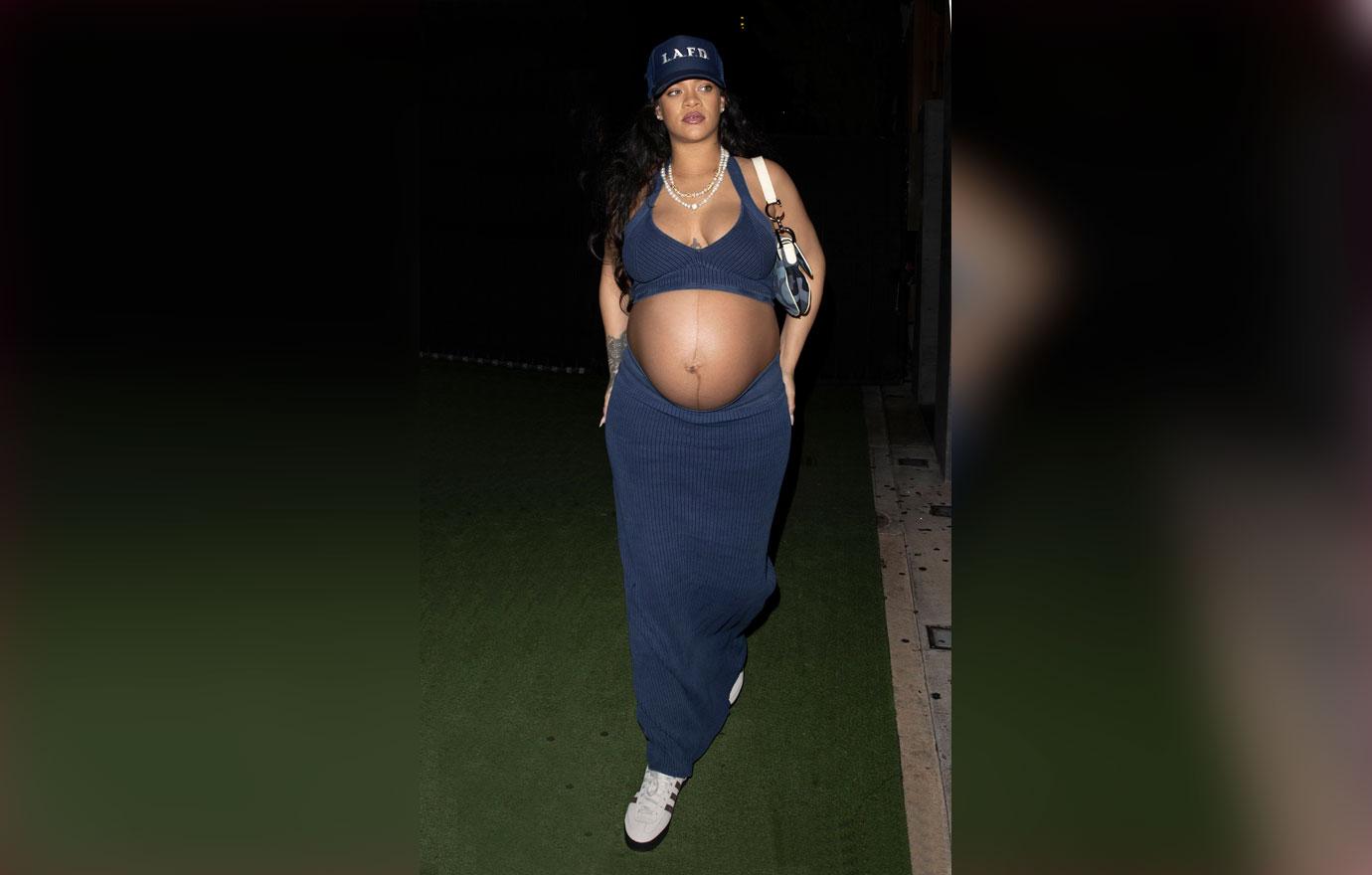 In an April 5 Instagram post, Rihanna celebrated her mom's birthday and revealed that her pregnancy changed the way she sees her parent.
"Today is my Queen's birthday. Being on the verge of motherhood, unlocked new levels of love and respect I have for my mommy in a way that I could never explain!" the musical artist gushed in the caption. "She's the true MVP and I wanna give her her flowers every second I can! Love you mumzzzz!!!"