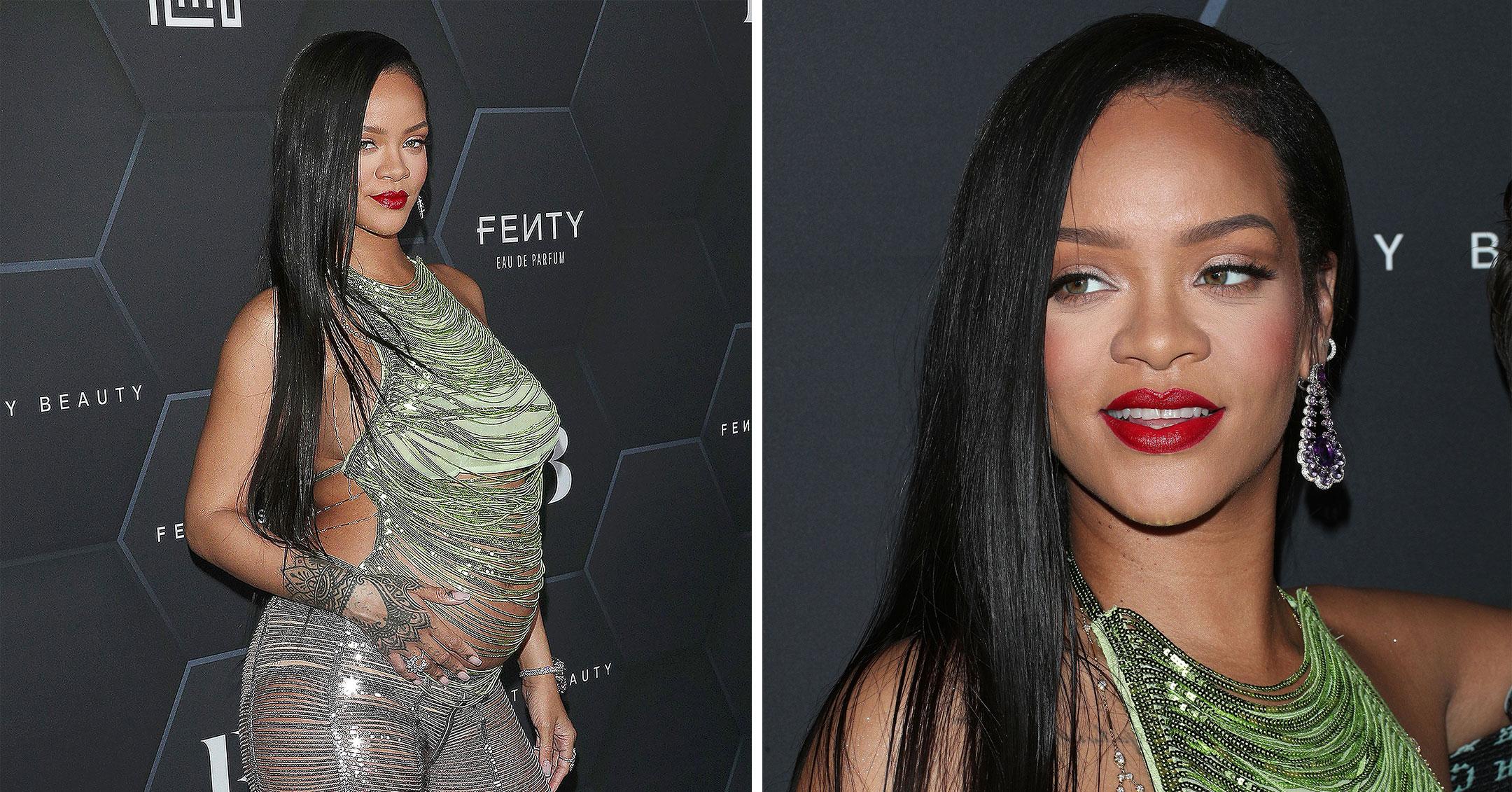 Rihanna Talks Pregnancy Fashion, Says She Likes Not 'Covering Up My Tummy' — See Photos Of Her Growing Belly!
Mom-to-be Rihanna admits that finding the perfect outfit while pregnant can be "challenging," but the task is one she's excited to take on!
"It's fun. I like it," she told PEOPLE. "I'm enjoying it."
Article continues below advertisement
The singer revealed a few weeks ago that she was expecting her first child with beau A$AP Rocky by stepping out in a pink unbuttoned winter coat, and since then, she continued to showcase her growing belly.
"I'm enjoying not having to worry about covering up my tummy," she shared. "If I feel a little chubby, it's like, whatever! It's a baby!"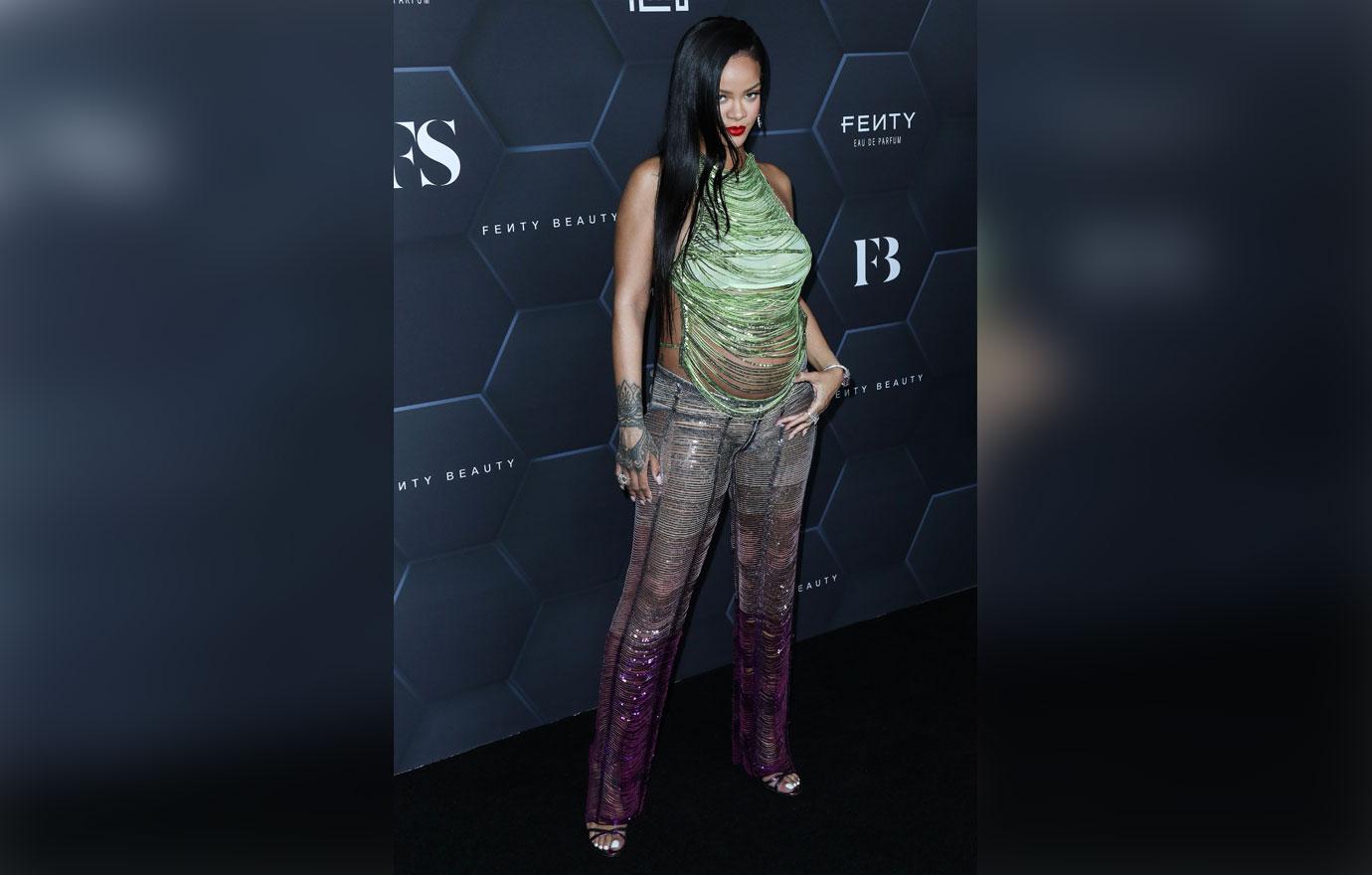 To attend the Fenty Beauty Universe on February 11, the "Umbrella" crooner stepped out in a backless green shredded top that was made of sequins and purple ombre pants made from the same material.
While the makeup mogul admitted that carrying around the extra pounds can make her a bit lazy, she tries to push herself to get out the door.
Article continues below advertisement
"Right now, being pregnant, some days you just feel like, 'Ugh, I just want to lay here on this couch all day,'" she explained. "But when you put on a little face and a little lipstick, you transform."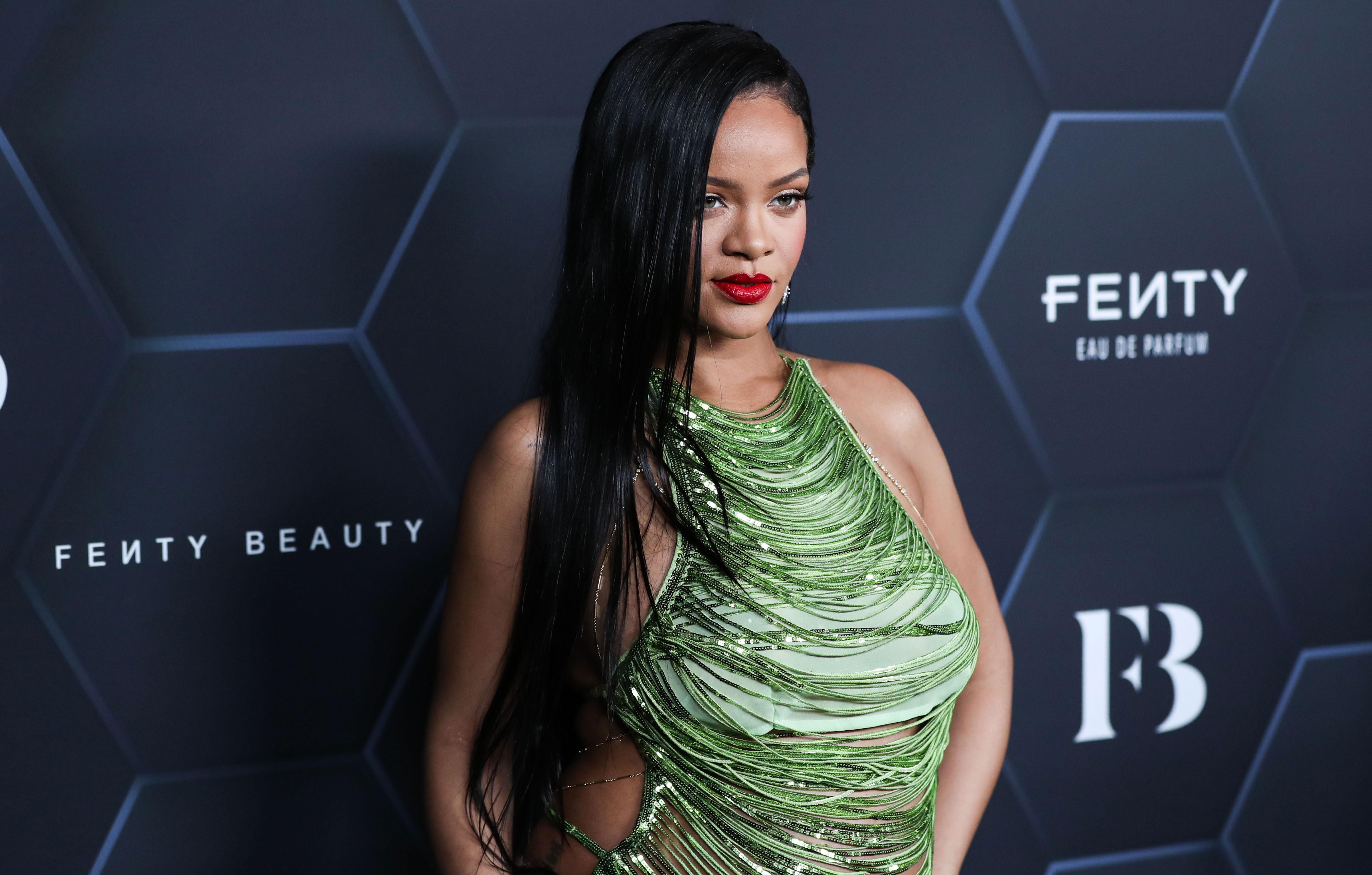 "You put some clothes on, and it's like, when you look good, you feel good," the Grammy winner added. "I've heard that for a very long time, but it's true. It really can get you up off that couch and make you feel like a bad b**ch."
Article continues below advertisement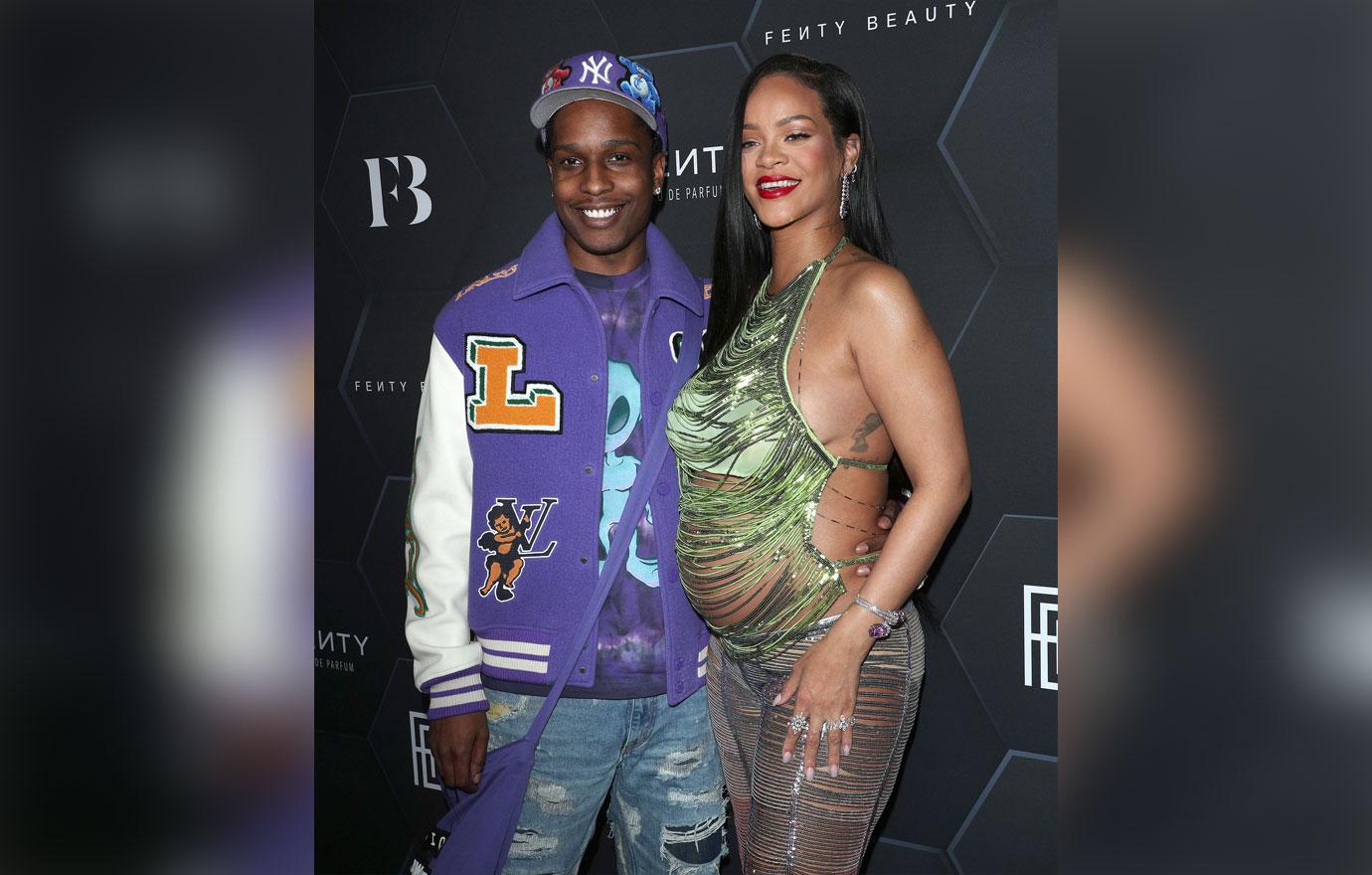 The star was joined by her man on the carpet. He wore a purple Louis Vuitton varsity jacket, a purple tie-dye tee, a pair of ripped jeans and green sneakers — however, the two didn't plan to color coordinate.
"I didn't know what he was wearing. I didn't even see him!" Rihanna insisted. "Like, he left the studio to come here. That always happens with us. We get dressed in completely separate [areas] across the house, and we leave looking coordinated somehow."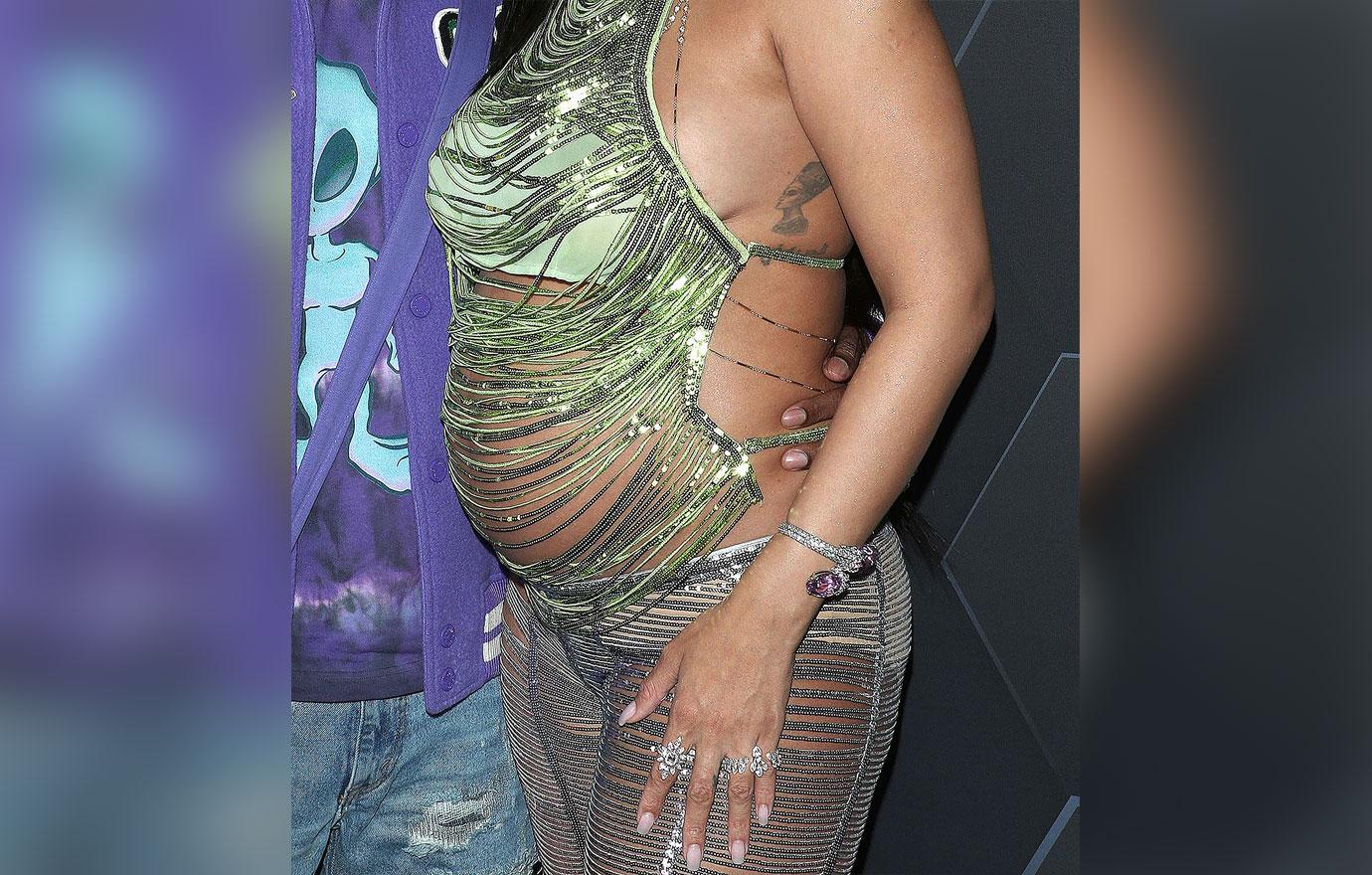 That's one decked out belly!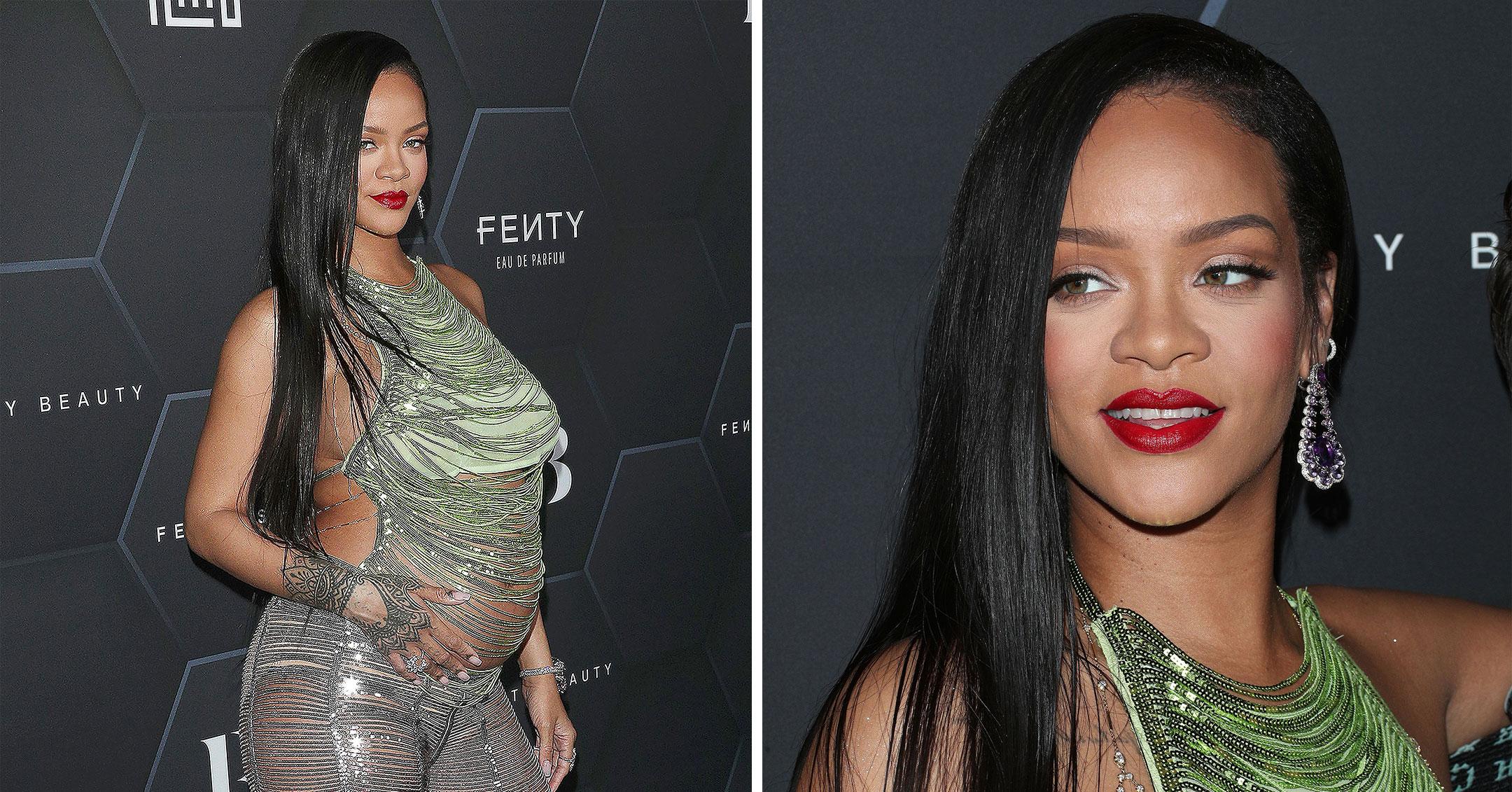 The singer's dad, Ronald Fenty, was "ecstatic" to hear his daughter's pregnancy news.
"I'm so happy that I jumped for joy. I'm still so excited," he gushed to Page Six. "Rihanna always said that she wanted children, she loves kids. She always takes care of her cousins' kids. She's going to be a good mom."