New Mom Halsey Admits It's 'Difficult' To Find A Work-Life Balance Since She Wants To 'Spend Every Single Second' With Her Baby
Article continues below advertisement
"I got dressed so fast," she admitted to Extra's Terry Seymour, noting that she just "threw on some clothes" and left the house to go do her "other job."
While talking to the reporter, the "Closer" crooner couldn't help but gush over her and beau Alev Aydin's 5-month-old son Ender.
"I love it so much," she said of being a mom. "Literally, every single second is the most incredible thing, getting to watch him become a new person every day is so exciting."
Article continues below advertisement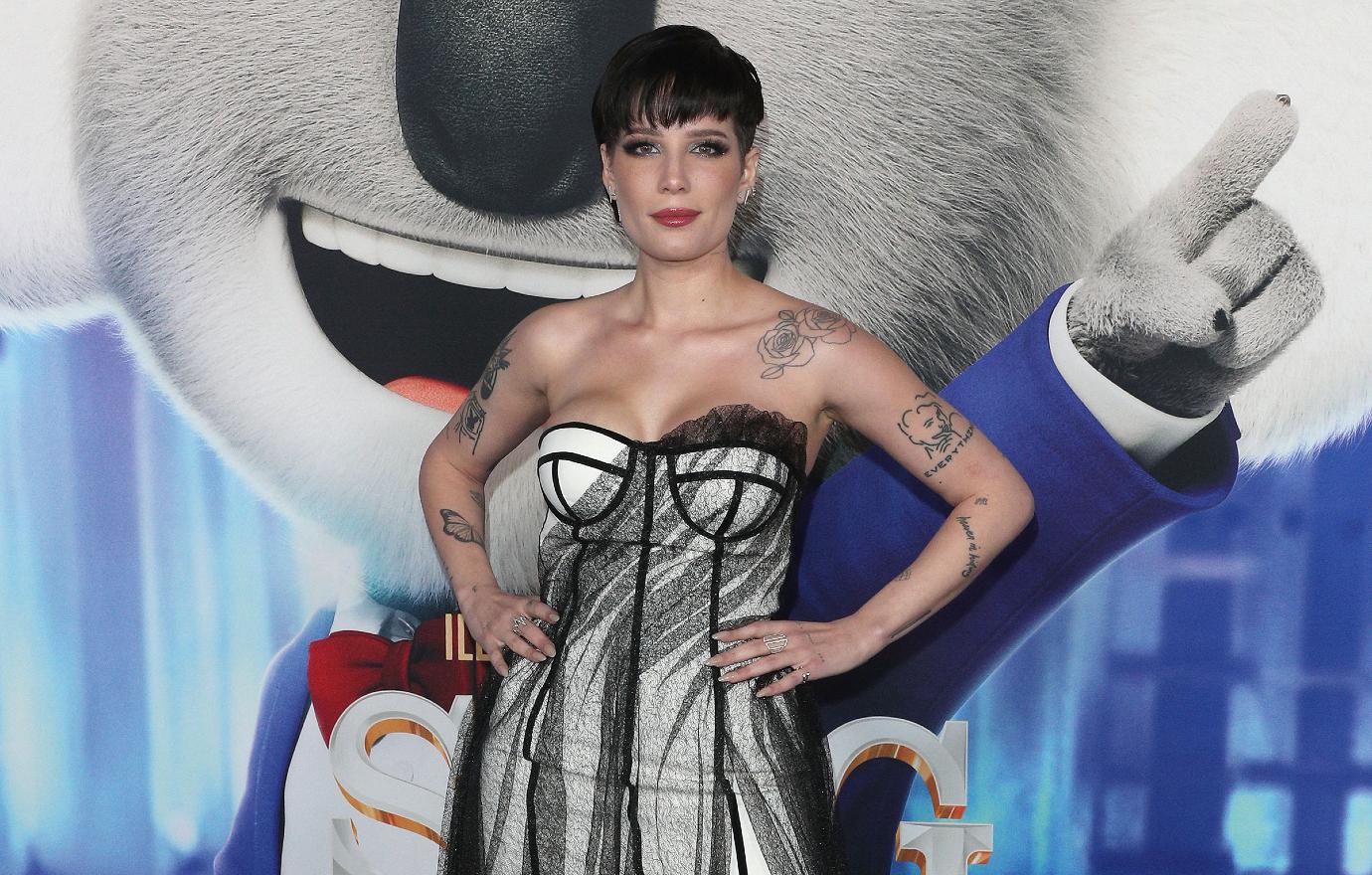 The Grammy nominee noted that having a voiceover role in the movie was "the most serendipitous thing because I agreed to do the film right before I found out I was pregnant."
She added that she's excited to "share" the cartoon with her son when he gets a little older since the rest of her content is "a little too mature for him."
Article continues below advertisement
Halsey also touched on how she juggles her personal and professional life, admitting, "It's definitely difficult to find balance."
"I think that's a common thing a lot of working moms share, no matter what your job is," she noted. "It's like, 'I want to work really hard so he's proud of me, but I also want to spend every single second cuddling him.' So sometimes I'm out the door and I just wish I could be cozied up on the couch."
The star's red carpet appearance comes after she took a short break from the spotlight, and though she looks great, she made it clear to fans that she's not focused on her post-baby body.
"I have no interest in working out right now. I'm too tired and too busy playing with my darling son," she admitted on social media. "I do not want to feed the illusion that you're meant to feel and look 'great' immediately postpartum."
"I will never have my 'pre baby body back' no matter how it changes physically because I have now had a baby! And that has altered me forever; emotionally, spiritually, and physically," the mom-of-one continued. "That change is permanent. And I don't want to go back!"