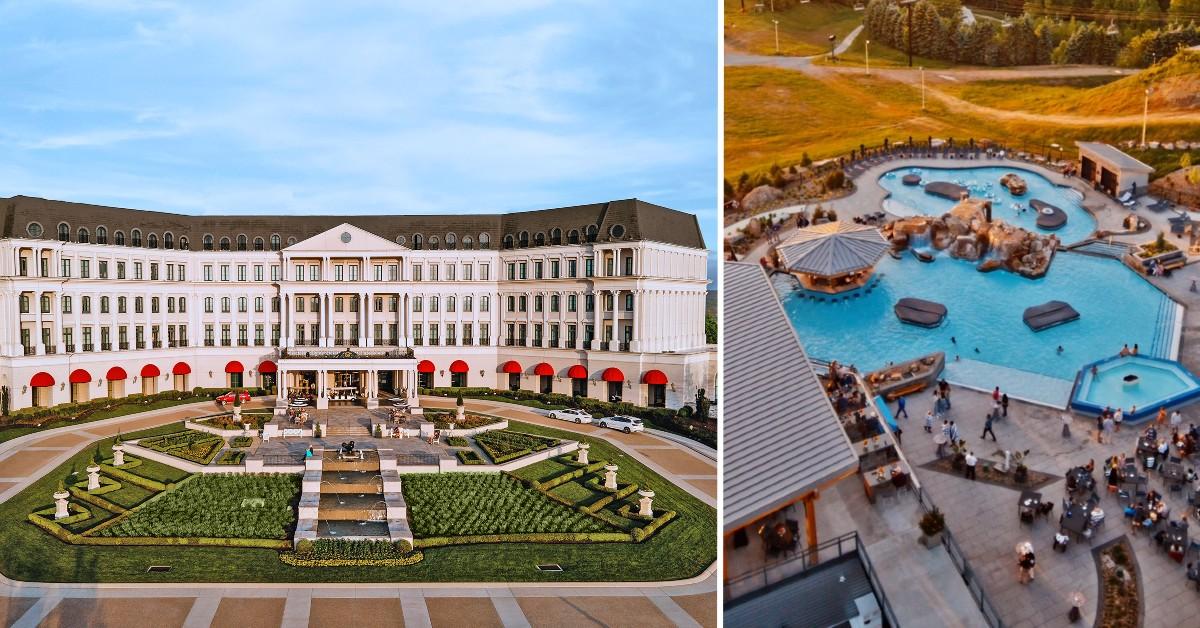 Where The Magic Happens! Nemacolin Resort In Pennsylvania Is Where You Need To Stay For Your Next Vacation
As soon as you roll up to Nemacolin, a luxury resort and vacation destination located in Farmington, Penn., guests immediately feel like they are whisked to another place. The chandeliers and cozy setting is gorgeous no matter what season you're arriving.
The property — which includes a 4-star hotel, called The Chateau, in addition to a 5-star hotel called Falling Rock — was first purchased by Pittsburgh industrialist Willard F. Rockwell in 1949. In 1987, Joseph A. Hardy III, founder of the 84 Lumber Company, ended up buying a large portion of the land, which turned into the resort you see today.
Article continues below advertisement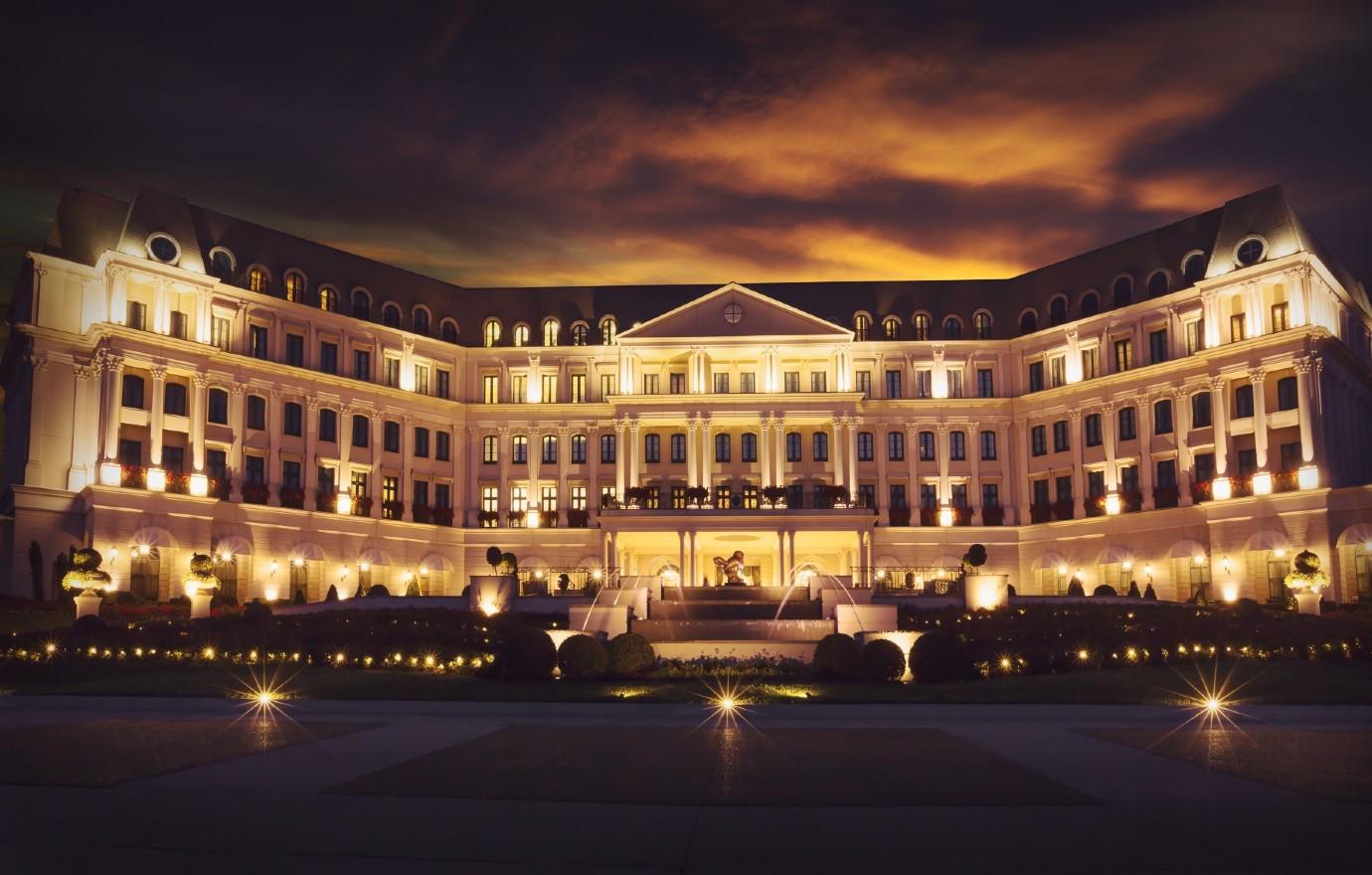 Whether you want to enjoy a tranquil spa weekend — massages, pedicures, manicures or facials, to name a few activities — or are looking for a romantic getaway or even a family trip, Nemacolin has it all.
"We offer over 60 experiences here at the resort that cater to individual interaction and multi-family opportunities. We pride ourselves on always presenting new and exciting attractions. Our latest addition is a year-round pool experience at The Peak, a fully integrated adventure and entertainment complex that encompasses cabanas, bowling, axe throwing, tubing, climbing wall, ropes course, a stage for live bands and fabulous dining. We're a place that offers fly fishing and outdoor adventure, award-winning spa and wellness experiences, world-class golf on Pete Dye-designed courses, classes and tours to see more than 1000 pieces of art, extensive options for lodging, and more than 18 options for dining, bars, and lounges," Christopher Baran, Vice President of Sales and Marketing at Nemacolin, exclusively tells Morning Honey.
Article continues below advertisement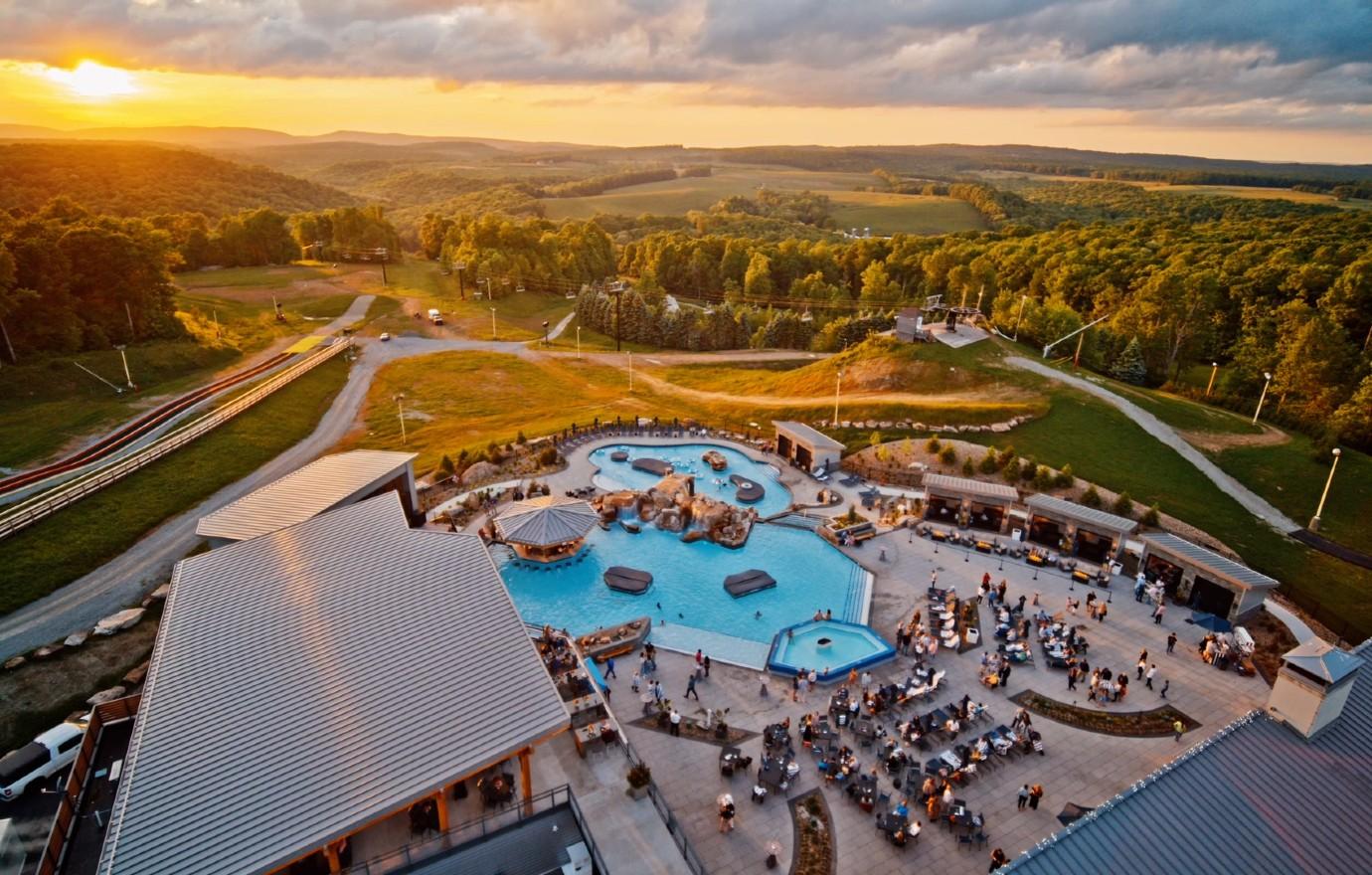 "Nemacolin is a desirable resort destination due to endless experiences for our guests. We take the time to understand our guest and member needs and wants during their time here, and we work tirelessly to curate a personal itinerary for every stay," Baran continues.
Article continues below advertisement
After Nemacolin was the backdrop for Matt James' season of The Bachelor in 2021, the hotel became even more popular. "Nemacolin has had tremendous brand loyalty, and our biggest marketing tool is the individual guest that has stayed at our resort to experience the real-life magic we deliver. The Nemacolin brand has grown domestically and internationally due to overwhelming testimonials of first-class service and unparalleled, personally curated experiences," Baran shares.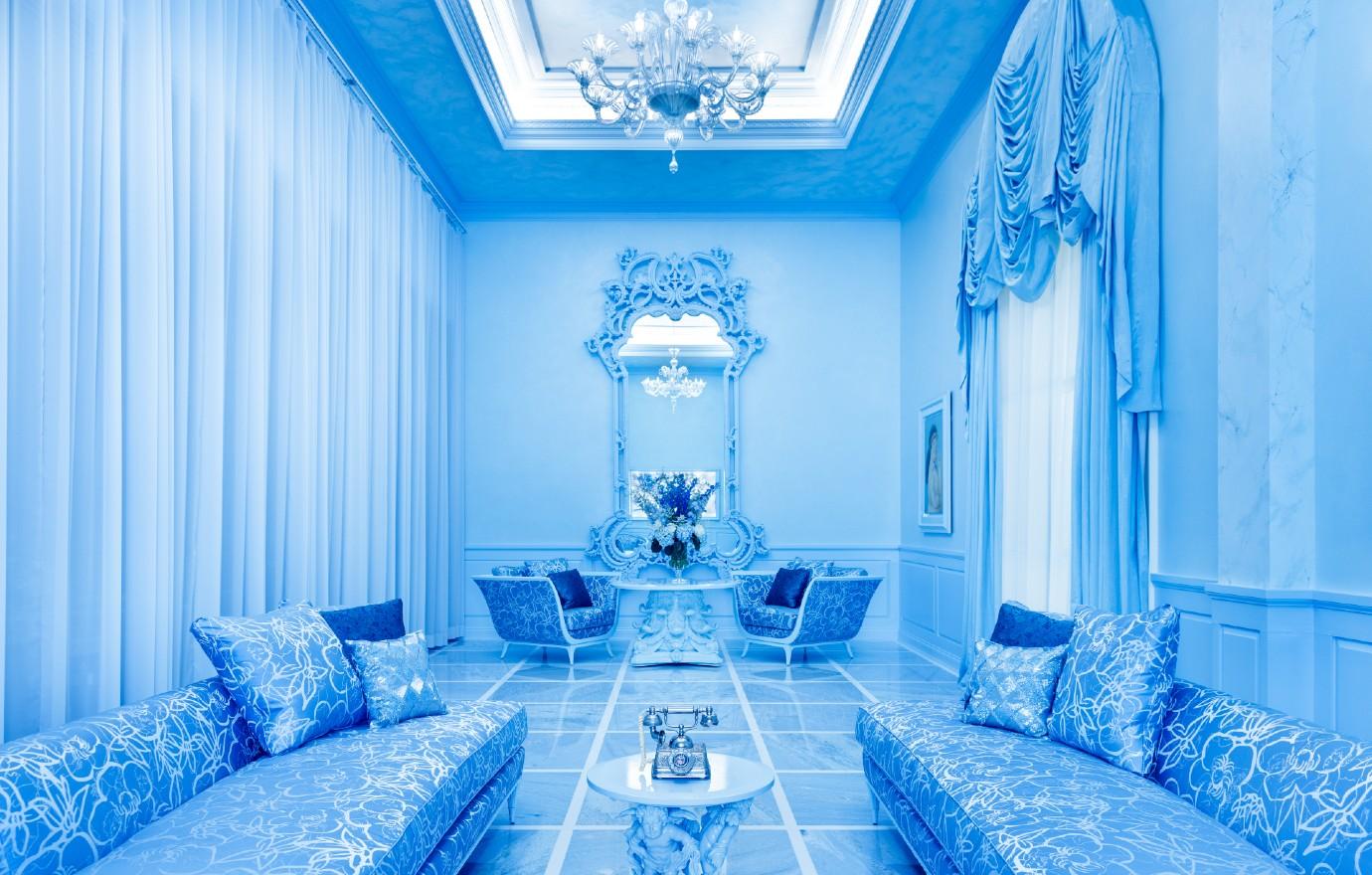 Article continues below advertisement
Nemacolin strays away from the traditional hotel stay, as it offers five lodging accommodations — and has something for everyone. "This allows our on-site reservation team to work with every guest to select the perfect accommodation for their individual needs. With customized itinerary planning and personalized service, we ensure that every guest is offered the opportunity to experience any activity we offer at the resort," Baran explains of the process.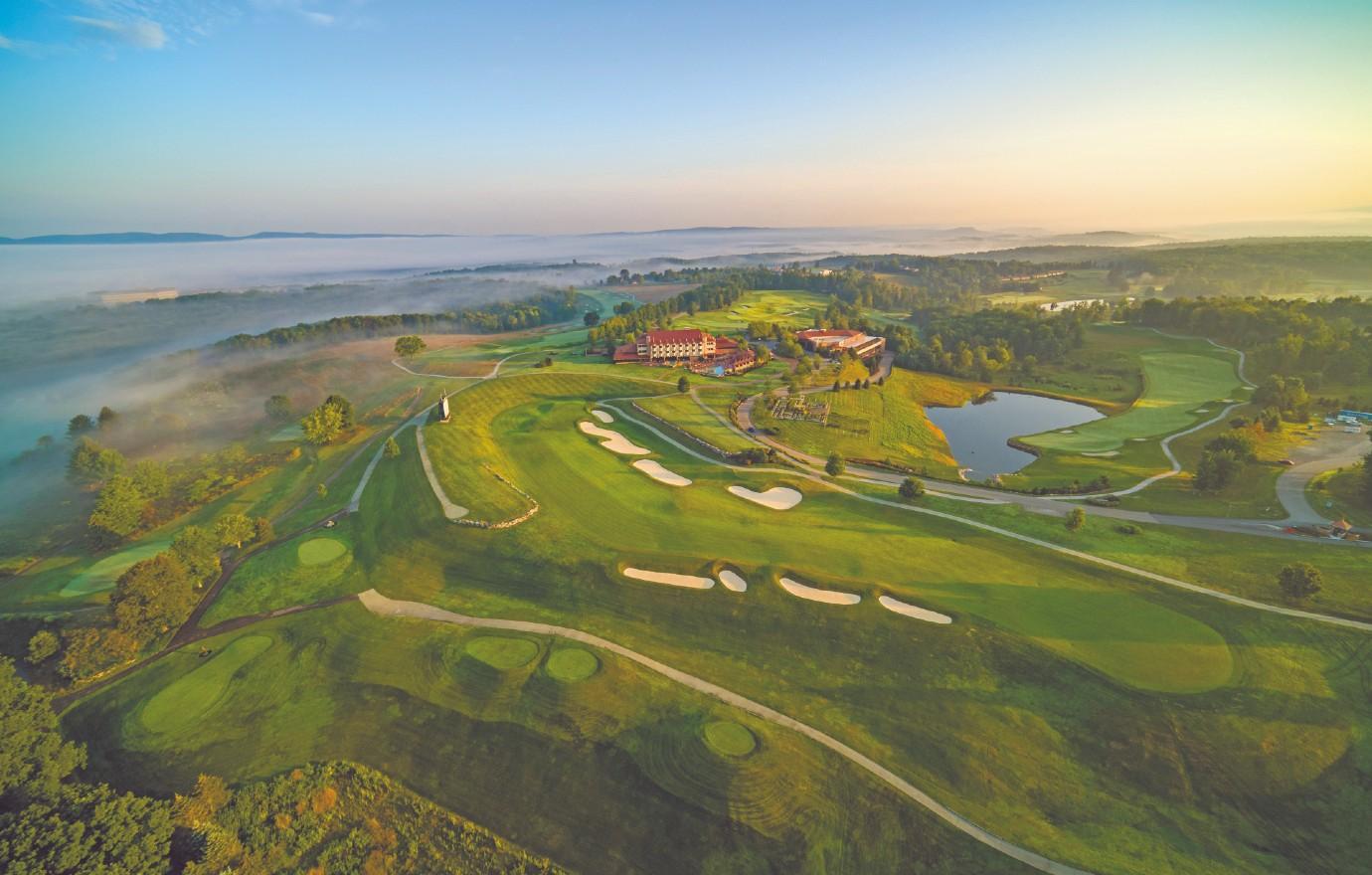 Article continues below advertisement
Not only can guests participate in a slew of activities — including going for a dip in the outdoor pool, which is open all year round, skiing, visiting the lions, tigers and bears (yes, really) on the property, zip-lining, paintball, indoor axe throwing, bowling, jeep off-roading, golfing and so much more — but the service is impeccable. So much so, it's rare you'll ever be told they can't accommodate you in some way.
"Time and time again, the distinguishing factor that is recorded in our guest satisfaction surveys is the authenticity of the staff at Nemacolin. We take great pride in the tenured, experienced professionals on our team that truly have the hospitality gene. An internal training technique we incorporate with the team is 'Yes, is the answer. What is the question?' when front-line associates are interacting with our loyal guests and members. This allows our associates to bring their individual personalities to the interactions while they deliver on our brand promise of being a resort like no other," Baran says of the amazing staff.
Don't forget to check out all the different dining options, from Aqueous, a seafood restaurant located in Falling Rock, to Rockwell's Bistro, an excellent steakhouse, to The Tavern, where you can indulge in some late night bites.
Also, make it your mission to find The Bleu Room, a chic parlor hidden in The Chateau.
Article continues below advertisement
As for what guests can anticipate in the next few years, Nemacolin is constantly evolving, with the Grand Lodge reopening in the summer of 2023.
"The ownership is committed to providing the latest amenities and experiences that focus on guest enhancement and satisfaction for every part of a getaway. In the coming years, we will be investing hundreds of millions of dollars in physical infrastructure and associate development to continue to deliver the highest levels of luxury to our guests and members. In true Nemacolin style, we deliver it all with a touch of fun and whimsy, too," Baran says.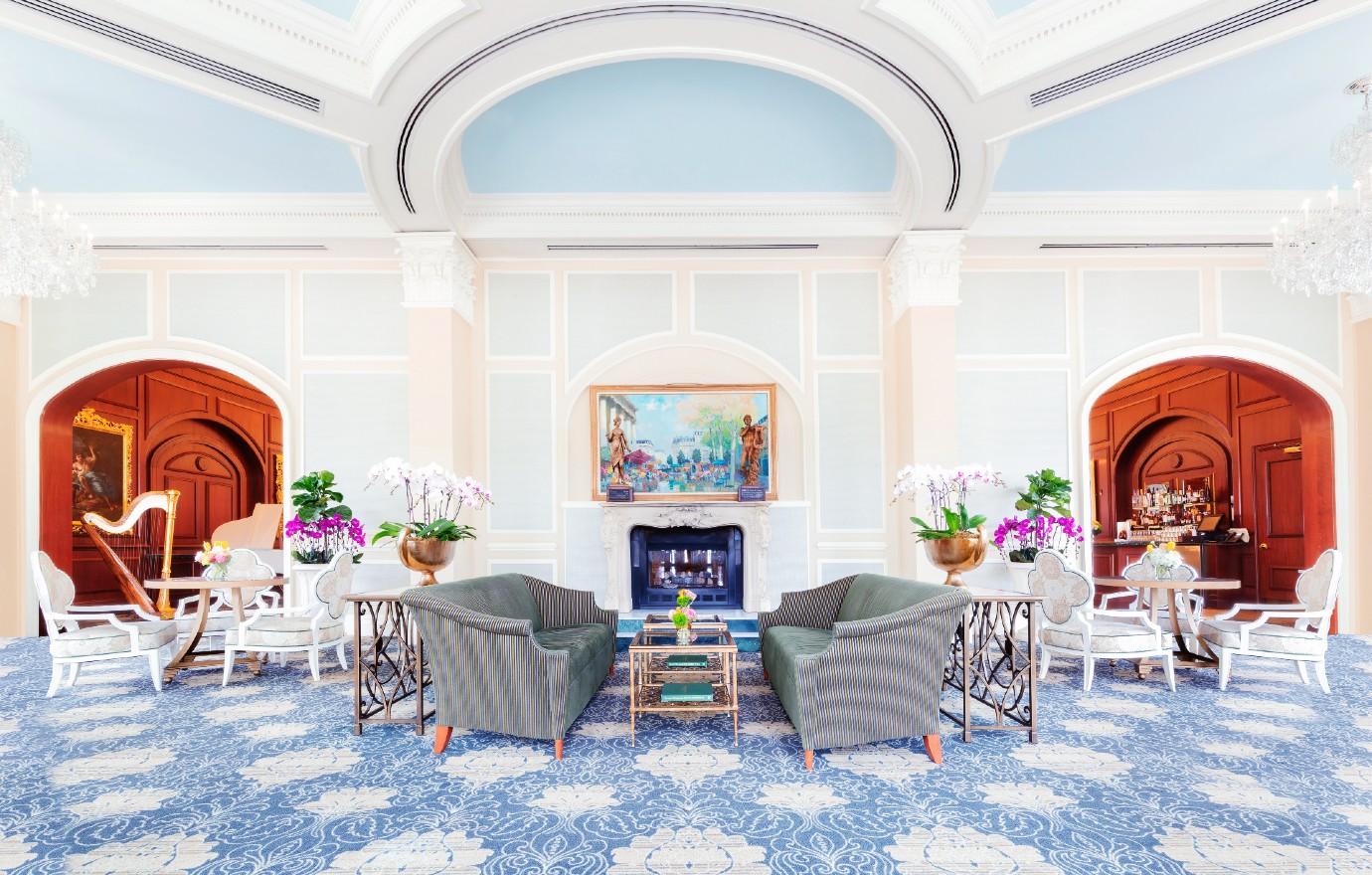 So, what are you waiting for? It's time to head to Nemacolin!
For more information, click here.