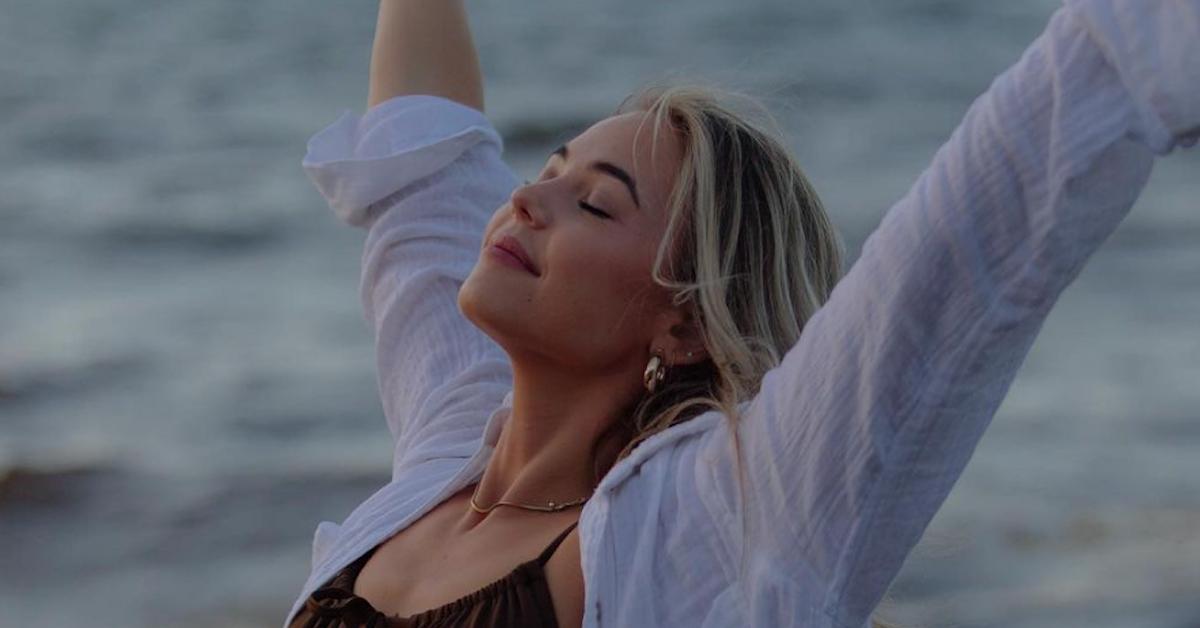 How To Create Your Dream Life In 2023
As we round out 2022 and prepare for the new beginnings that await in 2023, there's one question always worth asking: Who do I want to be in the coming year?
Becoming one's best self requires self-reflection, redirection and putting plans into place. That's where life coach, business mentor and entrepreneur Samantha (whose business is known professionally as Samantha Daily) comes in. Samantha has made it her career to help guide women to follow their dreams and work on achieving the goals they set out for themselves. Her mission is to "inspire women to have the courage to be able to follow their hearts."
Samantha coaches and mentors women throughout the year but her biggest activation of 2022 was her Dream Life Immersion retreat that took place in a beautiful beach-front villa in Las Terrenas, Dominican Republic. Samantha led a group of women on a journey to expand their horizons and call in who they want to be and the life they want to live in the coming year. "The intention for the retreat was to bring women together from all around the world so that they can move forward in their personal growth journeys, in their spiritual connections and be in a space with like-minded women who understand the work that they're trying to do," Samantha tells Morning Honey.
Article continues below advertisement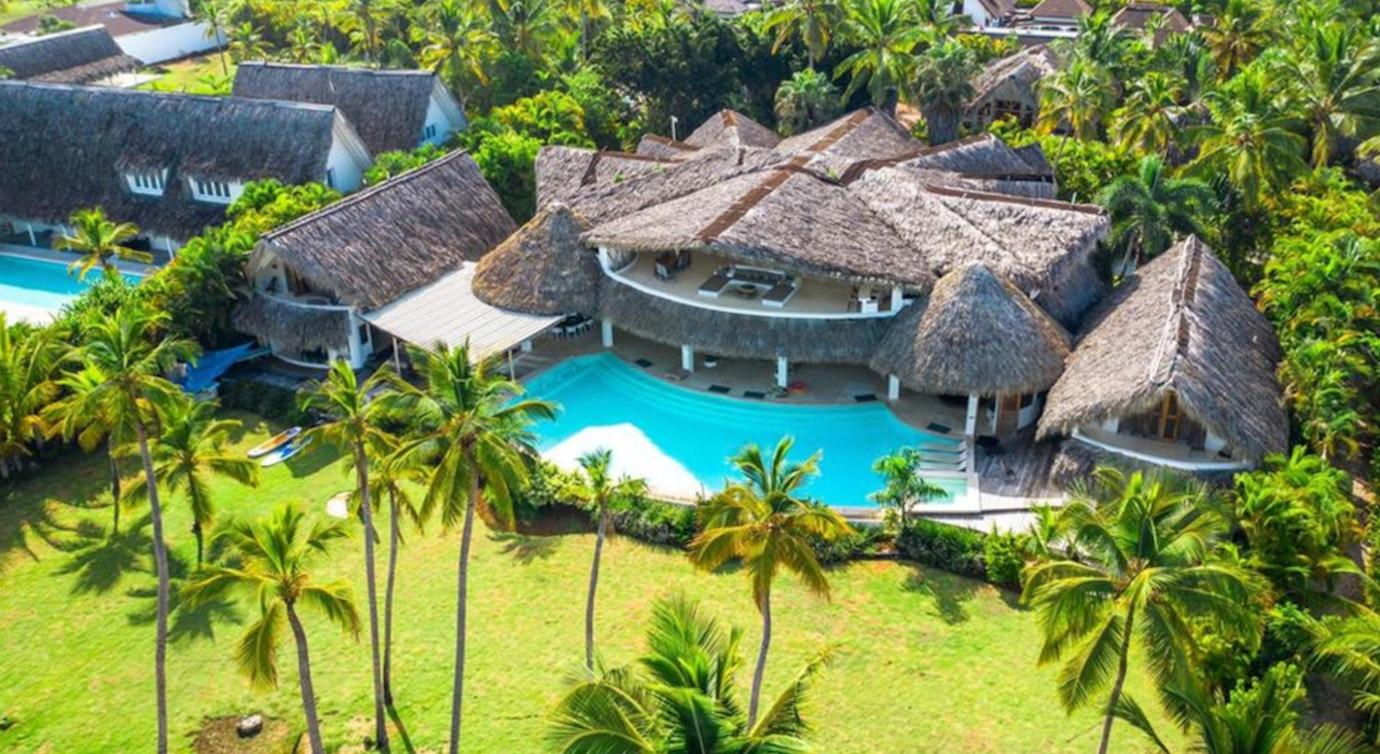 The Make Shift Happen podcast host says surrounding yourself with like-minded people makes all the difference. "When we feel less alone we feel more empowered to actually trust ourselves and go out into the world and do the things that our heart wants us to do, but that we feel are scary or uncertain or things that might be judged by our family or people in our lives — or by societal standards," Samantha says. Adding, "It's creating that courage and the understanding that you're not alone in that desire, you're not alone in that journey, and providing the strength to be able to go out into the world and create that ripple effect of positive energy of living your truth, of creating a profession that allows you to impact the world in a positive way and standing in the truth of your authentic self."
The five-day immersive retreat focused on harnessing the powers of manifestation to create your dream life — something many will be thinking about as we head into the New Year. So what are Samantha's secrets to successfully manifest? She has five steps to follow.
The first step is clarity. According to Samantha, to be able to call in what it is that you desire, one needs to be clear on who they want to be and what they want their life to look like. If you aren't exactly sure on the specifics, the best way to approach this is to get clear on how you want to feel. Every person, place or thing we desire is all because of how we think it will make us feel. So, getting clear on this feeling is the key to start turning your dream life into your reality.
Article continues below advertisement
The second step is matching the vibration. By stepping into the right energy you can raise your vibes to align with your next-level self. To do this, you need to focus on taking care of yourself so that you can feel your best. That doesn't mean having to feel good all of the time, because let's be real, that sets one up for failure. Samantha emphasizes that it's important to let yourself have bad days, too, but know the skills you need to be able to move through those emotions and return to your high vibe energy more easily.
The third step is embodiment, which includes taking your vision from the ether and anchoring it down in the body. You can start to do this by feeling as if what you are calling in is already here. The life coach provides a great example of this through the manifestation of money.
If it is your goal to manifest wealth, you must first ask yourself why. For some, it may be because they want feelings of freedom and security. While they may not be able to embody the wealth they want by walking into any store and purchasing items off the shelf without looking at the price tag, they can begin to embody this feeling on a smaller scale. That could be by walking into the grocery store and buying only organic produce without looking at the price. Although it may seem small, embodying this new mindset and feeling it within your everyday life is the key to calling it in in a much bigger way.
Article continues below advertisement
The fourth step is taking aligned action. Of course, manifestation can't be all magic and no physical effort. That's why it's important to take the action steps needed to get to where you want to be. Like embodiment, it can seem daunting at first, but really all that is needed is a small first step. Don't get too bogged down with trying to map out steps one, two, three and four. Instead, simply focus on step one — no matter how small it may seem. Samantha guarantees that once you take step one, steps two and three will always appear. Taking action is what will give you the answers you are looking for.
The fifth and final step is trusting in both yourself and the Universe/God/Spirit/your Higher Self. With this step, it's important to remember that self-trust is built incrementally. Start by noticing ways in your everyday life that you can build upon your trust with yourself, such as not having to ask others for their opinion on your clothing or food choices. Trust also requires you to release the need to control, and start believing in co-creating with the Universe to be able to close the gap on making your dreams a reality. If you are not open to receiving help from a higher power you can't see, it is going to feel a lot harder.
Another part of learning to trust is identifying when you notice ego creeping in. When your ego appears, Samantha suggests practicing recognizing that it's not your own voice, and to stop those limiting thoughts in their tracks and continuing to move forward. The key to differentiating between your ego and intuition is that your intuition usually comes first and doesn't try to convince. The ego typically comes second and tries to pull you backwards with "logic," leaving you doubting your dreams.
Aside from learning the steps to manifesting one's dream life, Samantha's retreat also provided participants with invaluable workshops and experiences to help support their learnings. One of these experiences during the Dream Life Immersion included an opening ceremony for the women to get clear on what they were searching for on the island, their intentions for the retreat and writing down all that they were manifesting and calling in.
Article continues below advertisement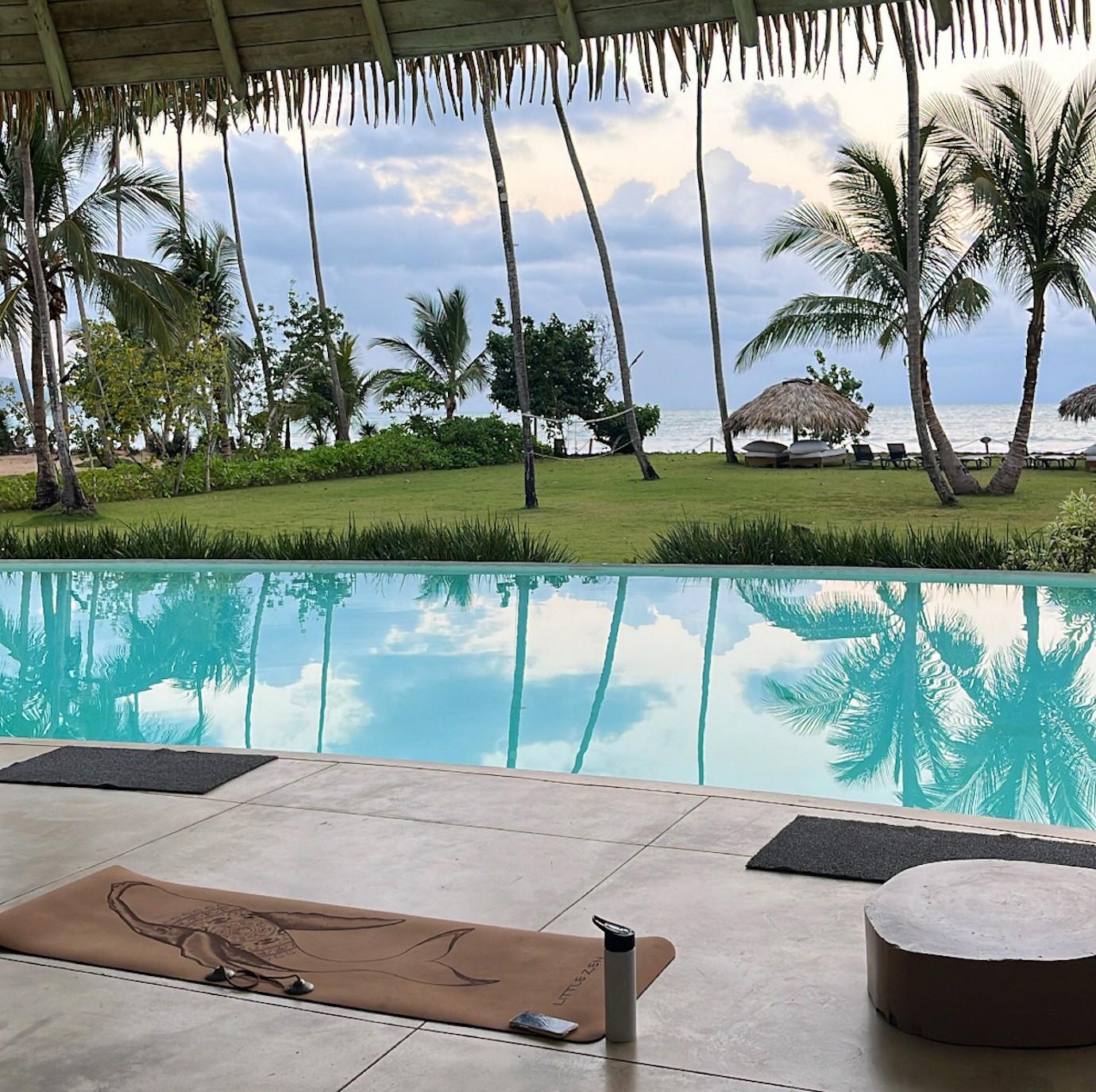 Each day, participants began with a restorative sunrise yoga to help ground and connect themselves with their bodies and the space around them. Afterward, the entrepreneur led the group through a variety of workshops focused on subconscious healing, masculine and feminine energies, wealth embodiment and a sunset quantum activation. The five-day retreat also included a fire ceremony, beach ceremony, sacred cocoa ceremony and, most important of all, an expansive night of dancing for the women to embody their feminine energies.
The life coach says that her favorite moments from the retreat were witnessing everyone having their own experience, from watching someone have a breakthrough or spiritual connection to watching someone understand a new part of themself or feel seen for the very first time. "It felt like a privilege for me to be able to witness it," Samantha expresses with gratitude.
A secondary component of the week was transformative HypoBreathwork led by Suzy Perry. Through this breathwork, participants were able to implement Samantha's teachings by tapping into a greater connection with their bodies and higher selves — visualizing their dream lives and unlocking key messages and guidance needed to help them discover their next steps. The power of this practice brought some to tears, even reconnecting them with loved ones who have passed, "meeting God" and falling in love with themselves.
Of course, the business coach also left ample room on the itinerary for downtime, where everyone could soak up the Dominican sunshine and embody their dream lives while enjoying the large pool and backyard beach. "I think I was most looking forward to seeing the space," Samantha says when speaking about the villa. "This has been the most amazing, amazing location. The views are just insane; I've never seen something like this before."
The retreat also included a group hike to El Limon Waterfall, where the women connected with Mother Nature and built upon their sisterhood surrounded by beautiful scenery and plenty of muddy hiking falls — because what's a little adventure without some bruises to prove it? The Dream Life Immersion left everyone ready to spread the manifestation magic and chase their dreams in pursuit of making the world a better place.
Article continues below advertisement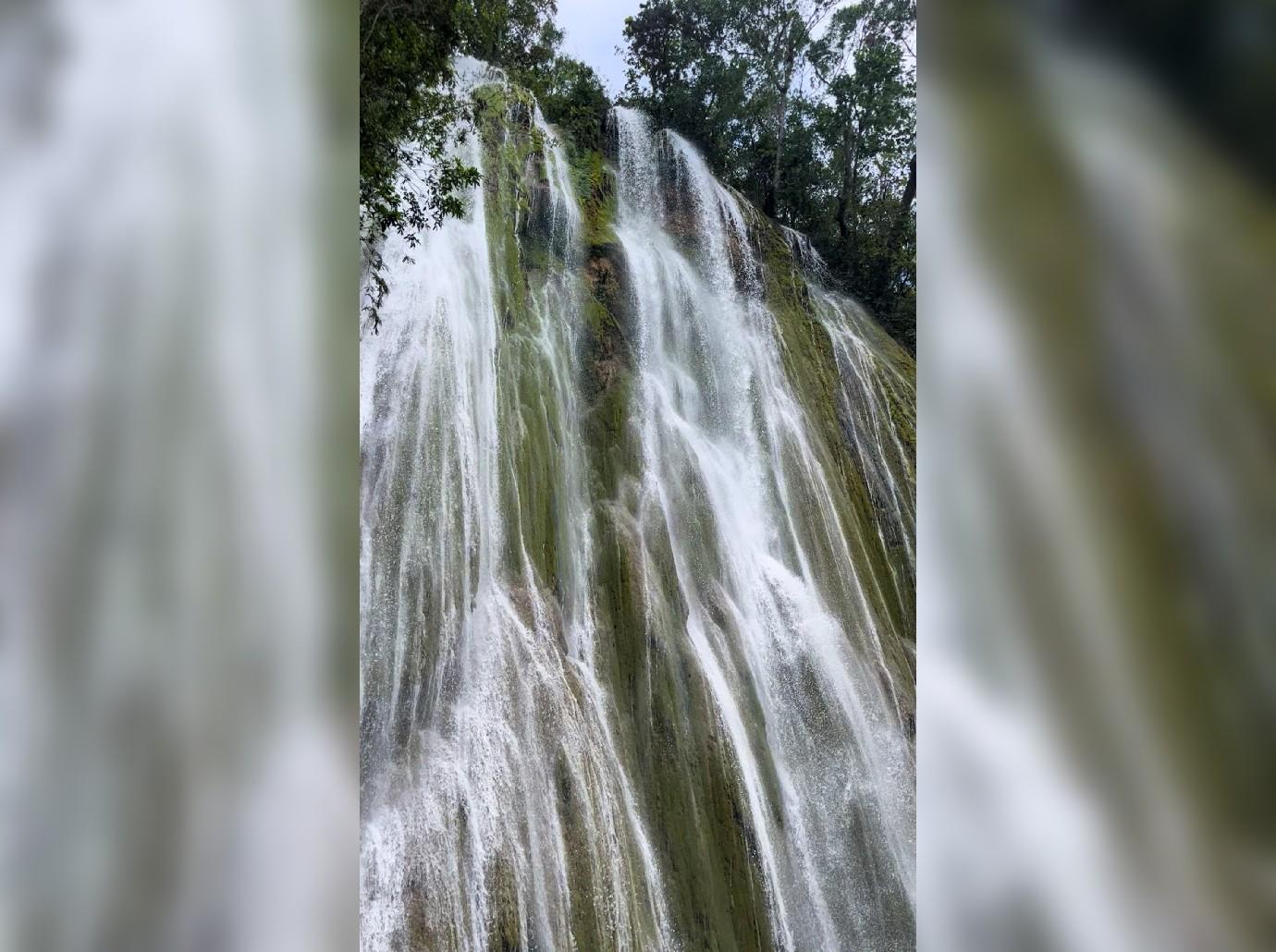 "I think what is in our hearts is part of our destiny. It's what our souls are calling us forward to do," the yoga instructor shares. "And a lot of the time those things don't make sense to other people. They don't make sense to the world. They don't make sense to society. And so, we turn away from them. We think that they're too big, they're too scary, we won't be able to do it, we're not smart enough, we're not good enough, people aren't going to care, no one's going to pay us for that work. My work is really empowering women to be able to say, 'Yes!' to the heart-centered mission and go out in the world and pursue that."
Samantha knows from her own experience that when you follow the "pings" — a.k.a. when you follow the desires in your heart — that's when you find "more magic, more miracles, more situations and more opportunities to impact others in the same way." The life coach explains that it's impossible for someone to feel this way, integrate it and witness the changes and manifestations in their own life and not want to share that with other people. "By impacting these women here, I know that there's going to be another massive ripple effect when they go home, whether it's explicitly or just implicitly from living it and letting other people witness it."
Now that the retreat is over, Samantha is focused on all the expansive opportunities to come in 2023. A lot of Samantha's clients are close to turning 30 — a time where there tends to be a lot of questioning, upheaval and pivoting. It is also a time where many people are moving through their Saturn Return, a.k.a. their astrological coming of age. Because of this, Samantha expects 2023 to be a year where "the dust starts to settle" for most of her clients and 17,000+ Instagram followers. "I think the past few years have been sort of the cocoon phase, and I'm hoping that 2023 is the metamorphosis," the influencer shares.
For anyone who is inspired to dive into a self-development space but hasn't quite made moves to start their own journey, Samantha has one piece of advice: Just start! If you don't know what to do, just do something. "The more that you try to analyze, 'What is the best place to start?' or 'What should I do first?' or 'What if this is wrong and maybe I should start over there?' you just stay stuck."
"Even if you're totally not sure, even if it seems like it might be the wrong place to start, once you take this first step, the second step will appear," Samantha continues. "Allow that path to unfold for yourself and trust that intuition, trust your heart space of what expands you. What do you feel most excited about? Start with that one thing and let that be enough! And then if you don't like it or you wanna add to it, then go from there."
Article continues below advertisement
DREAM LIFE IMMERSION RETREAT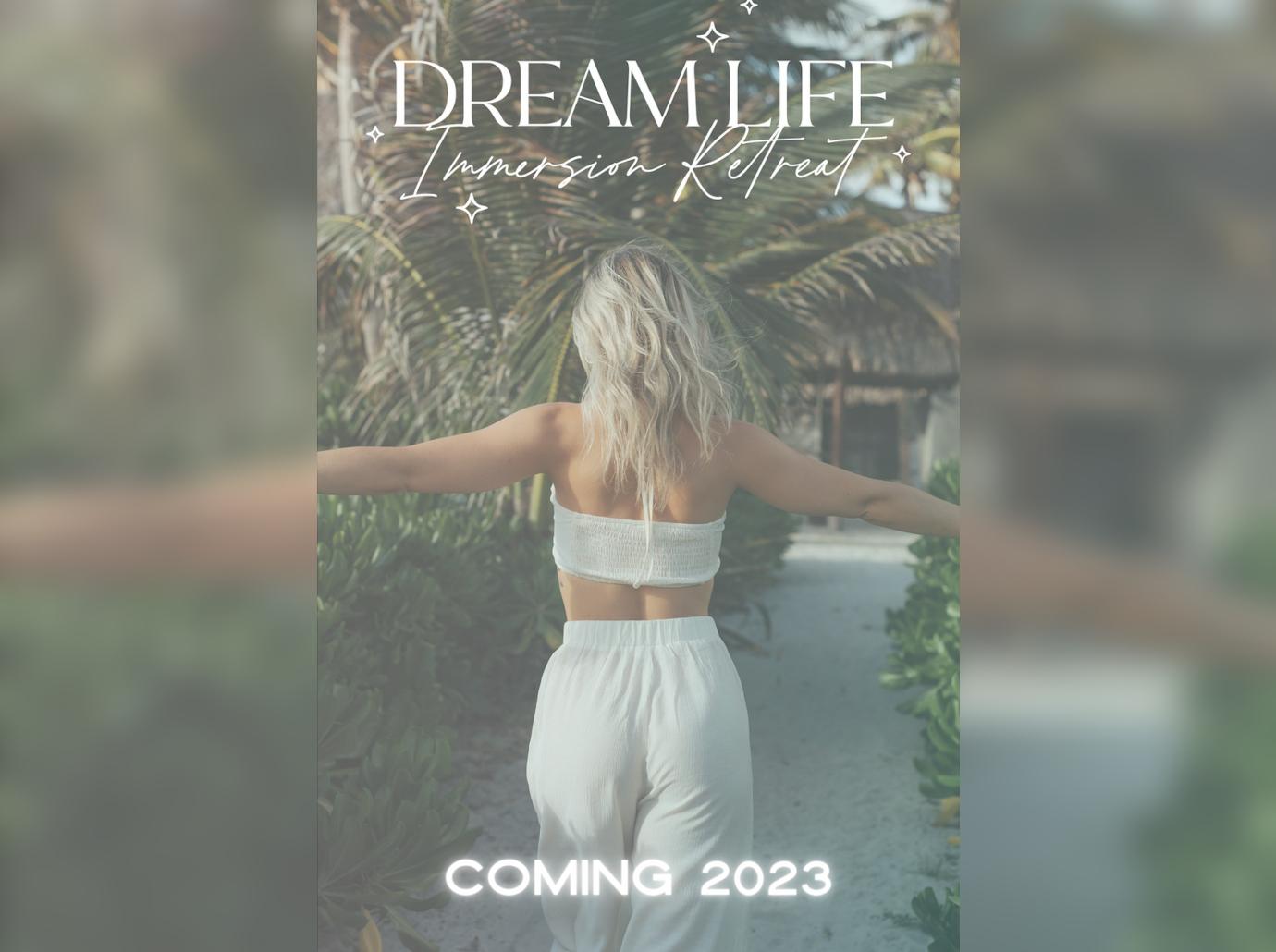 JOIN THE WAITLIST
Want to join in the magic? The waitlist for Samantha's next Dream Life Immersion retreat is officially open! But don't worry, if a retreat isn't in the cards for you right now, Samantha has a plethora of other outlets for you to connect with her and gain all of her learnings — beginning with her upcoming New Year's Reset Challenge.
Article continues below advertisement
RESET CHALLENGE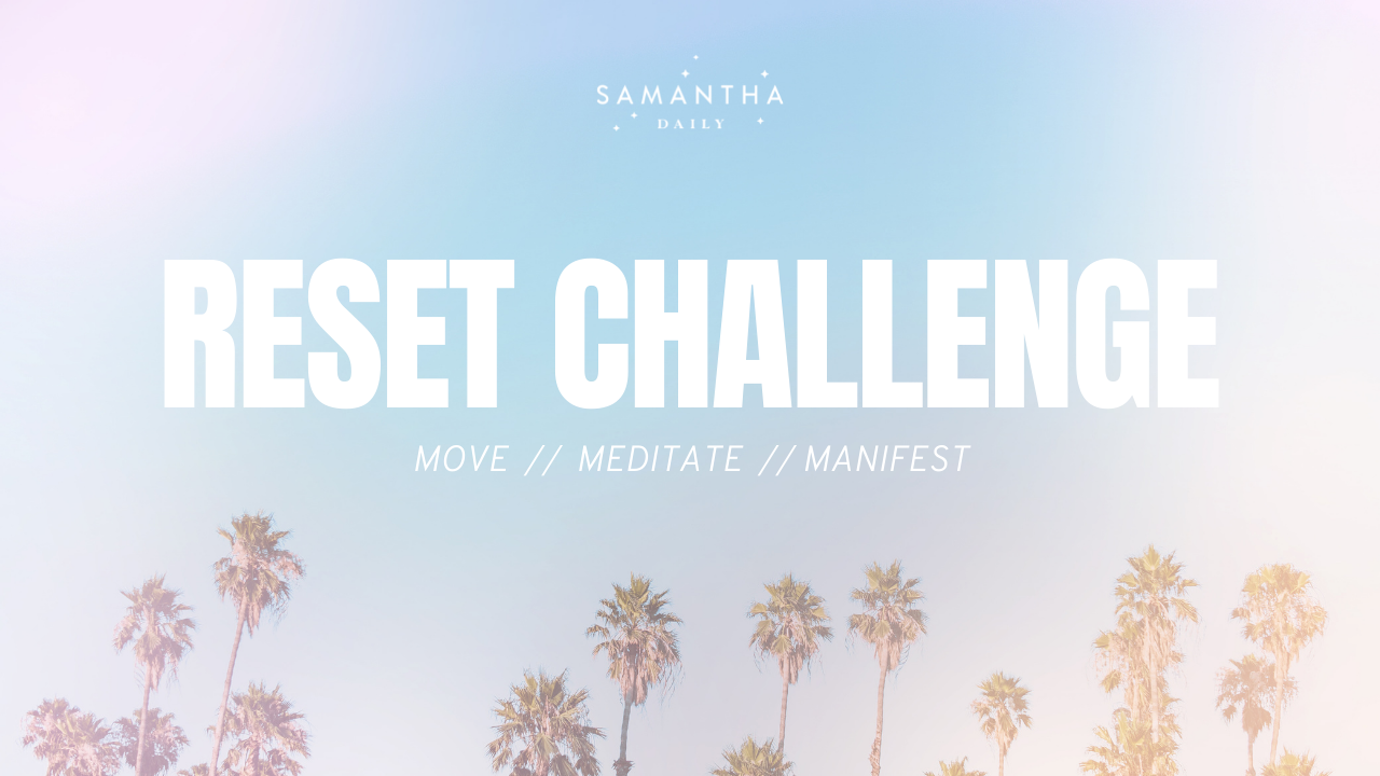 SIGN UP NOW
Starting Jan. 9 through Jan. 20, 2023, Samantha Daily is holding her third annual Rest Challenge. The challenge is 10 days of moving, meditating and manifesting to help you start the New Year off strong. This program includes:
6 at-home workout videos
4 at-home yoga flow videos
10 guided meditations
10 daily mini manifestation challenges
Free copy of the New Year New Magic ebook
Community and daily accountability
Target tracker and playlists
Group chat with Samantha Daily
Article continues below advertisement
FROM BURNT OUT TO BADASS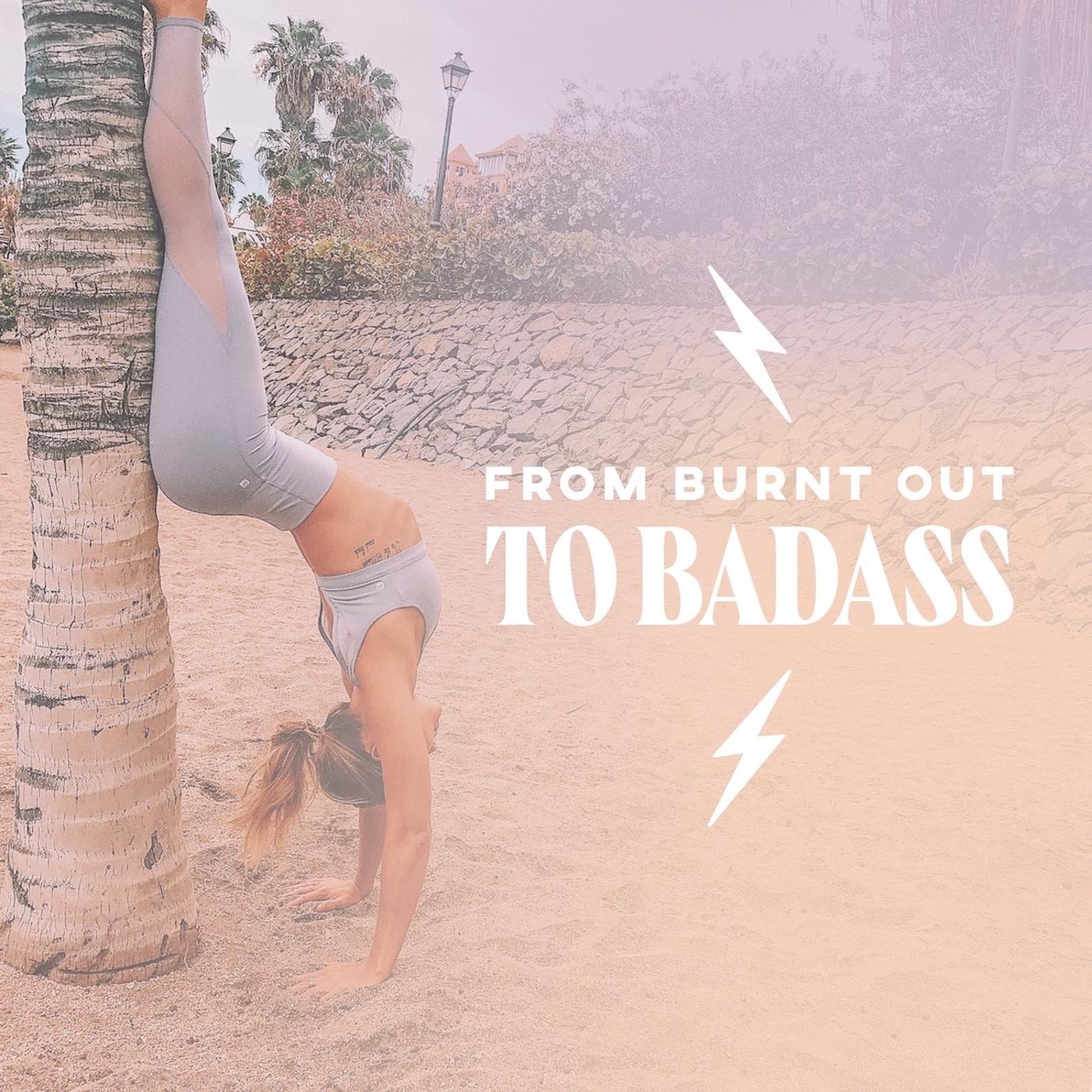 JOIN THE WAITLIST
If you are looking for a more in-depth experience working with Samantha Daily, she will be opening up the doors to her next round of her signature coaching program, From Burnt Out to Badass, in mid-January. Samantha calls this the "life transformation course" as it helps you reconnect to your soul, tap into your purpose and potential, learn to mediate, unblock the subconscious and become a master manifester. This program will help you:
Align and attract the lifestyle you desire
Build clarity around your goals and how to achieve them
Develop powerful daily rituals to boost your mood and frequency
Up-level your money mindset to attract more wealth
Reduce stress, anxiety and burnout
Feel more centered, connected and supported
Cultivate a better, more loving relationship to self
Improve emotional intelligence, self-awareness and your relationships with others
Trust your intuition and stop overthinking
Increase self-worth and confidence from within
Work through difficult life situations or decisions you're struggling with
Article continues below advertisement
MAKE SHIFT HAPPEN PODCAST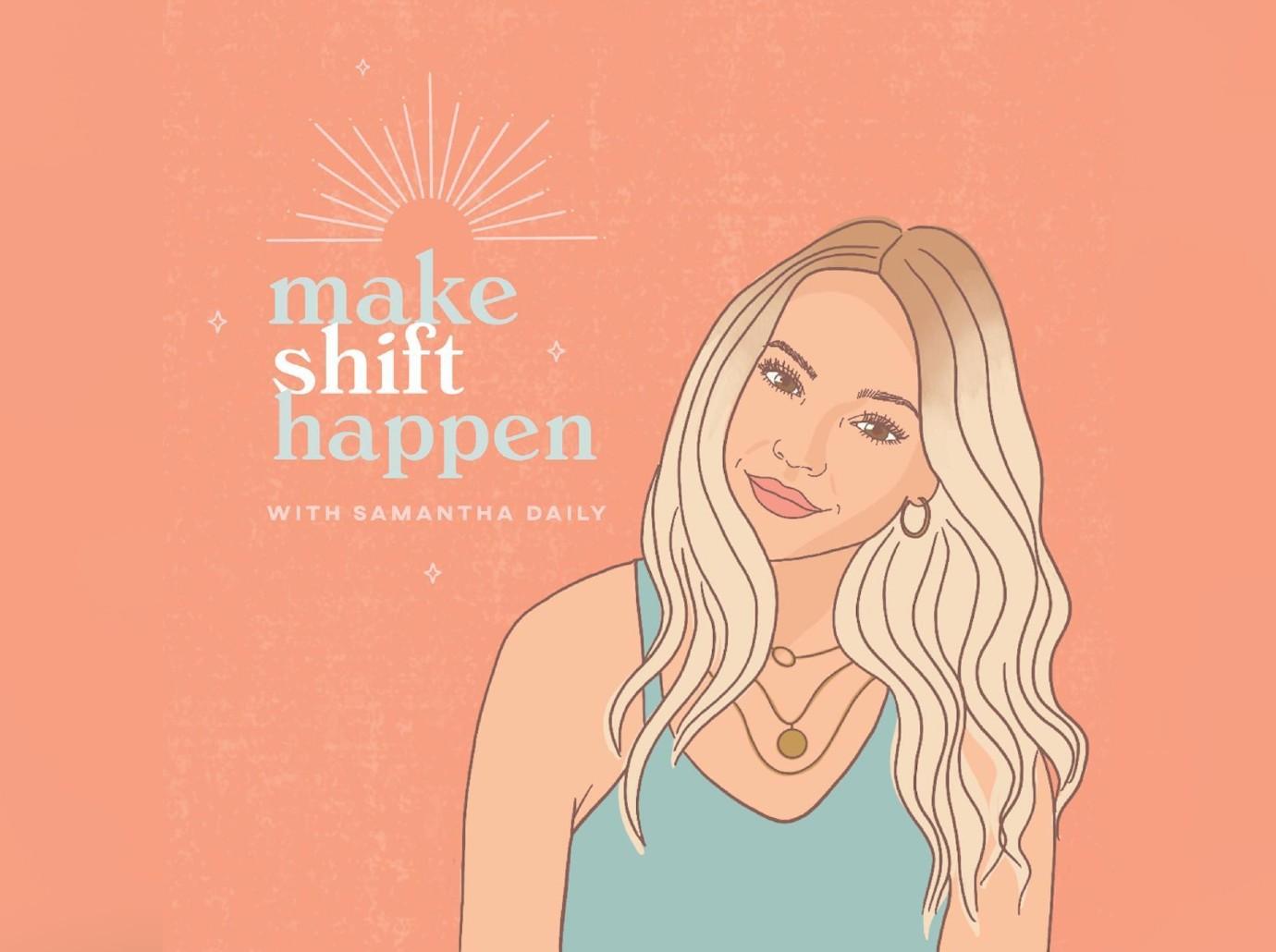 LISTEN NOW
If you are looking for weekly insights but don't want purchase a program, "your no B.S. bestie" has the perfect podcast, Make Shift Happen, which brings you "all-things mindset, manifestation and personal development. This podcast is designed to help you expand your mind and up-level your life."