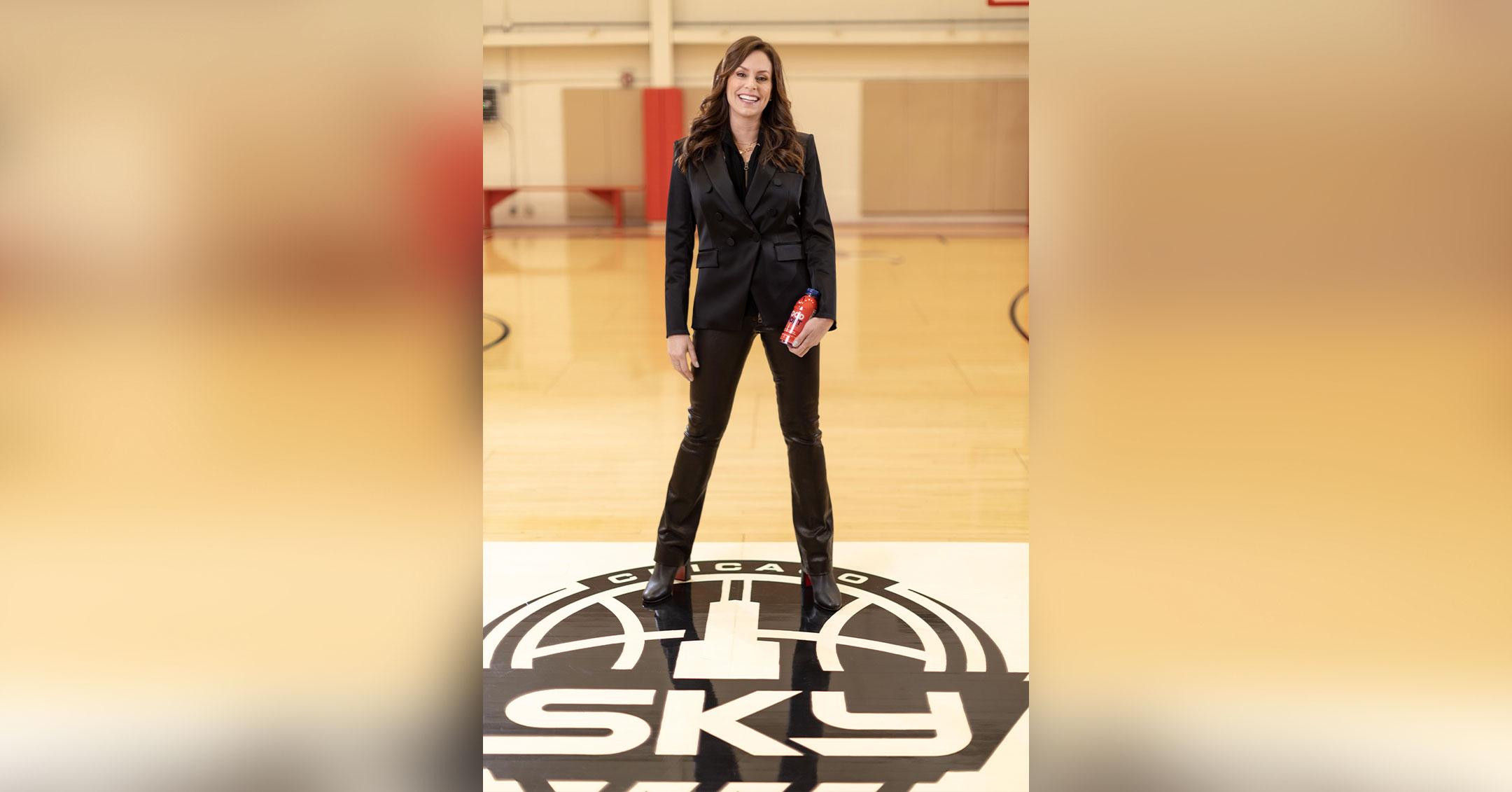 Exclusive: Michelle McBride Dishes On Creating GoodSport Nutrition, Which She Hopes Will 'Make A Lasting Change' In The Sports World
When Michelle McBride would bring her son to baseball and basketball games, she didn't want him drinking sports drinks that were filled with artificial ingredients.
Article continues below advertisement
"I recognized that athletes at all levels faced the same predicament — they had to settle for sports drinks that were either filled with artificial ingredients or ones that didn't provide any level of hydration beyond plain water," McBride exclusively tells Morning Honey. "I wanted a sports drink made from natural ingredients that would provide elite-level hydration. So, I set out to create one. I was also aware of the win-at-all costs mentality that is driving kids away from sports, and so I was committed to creating a brand that would foster a more positive culture in sports and fitness. At GoodSport, we are dedicated to a platform of good: Good for You, Good for Sport, Good for the Planet."
For over four years, the entrepreneur researched and spoke with a team of experts about how to make a sports drink that would benefit people's health. Lo and behold: she got the job done.
"GoodSport® is a first-of-its-kind sports drink made from natural sources with three times the electrolytes and 33 percent less sugar than traditional sports drinks that's been scientifically shown to provide long-lasting hydration and improve exercise performance because we harness the electrolytes and carbohydrates found in milk," she notes. "GoodSport® is embraced by teams in the NFL, NBA, WNBA and MLB and fitness enthusiasts across exercise platforms because of its great taste and superior efficacy. GoodSport® contains no artificial flavors, colors or dyes and each bottle of GoodSport® provides over 1600 mg of essential electrolytes including potassium, sodium, calcium, magnesium, chloride and phosphorus. GoodSport® contains no added sugar, provides a good source of calcium, B vitamins and is lactose free and gluten free."
Clearly, GoodSport was a hit, as numerous athletes and coaches are using the drink in their every day life. "As far as my family, all three of my children and my husband absolutely love the drink. They were my original taste testers. Every version, every tweak, and every flavor goes through them first," she notes.
Article continues below advertisement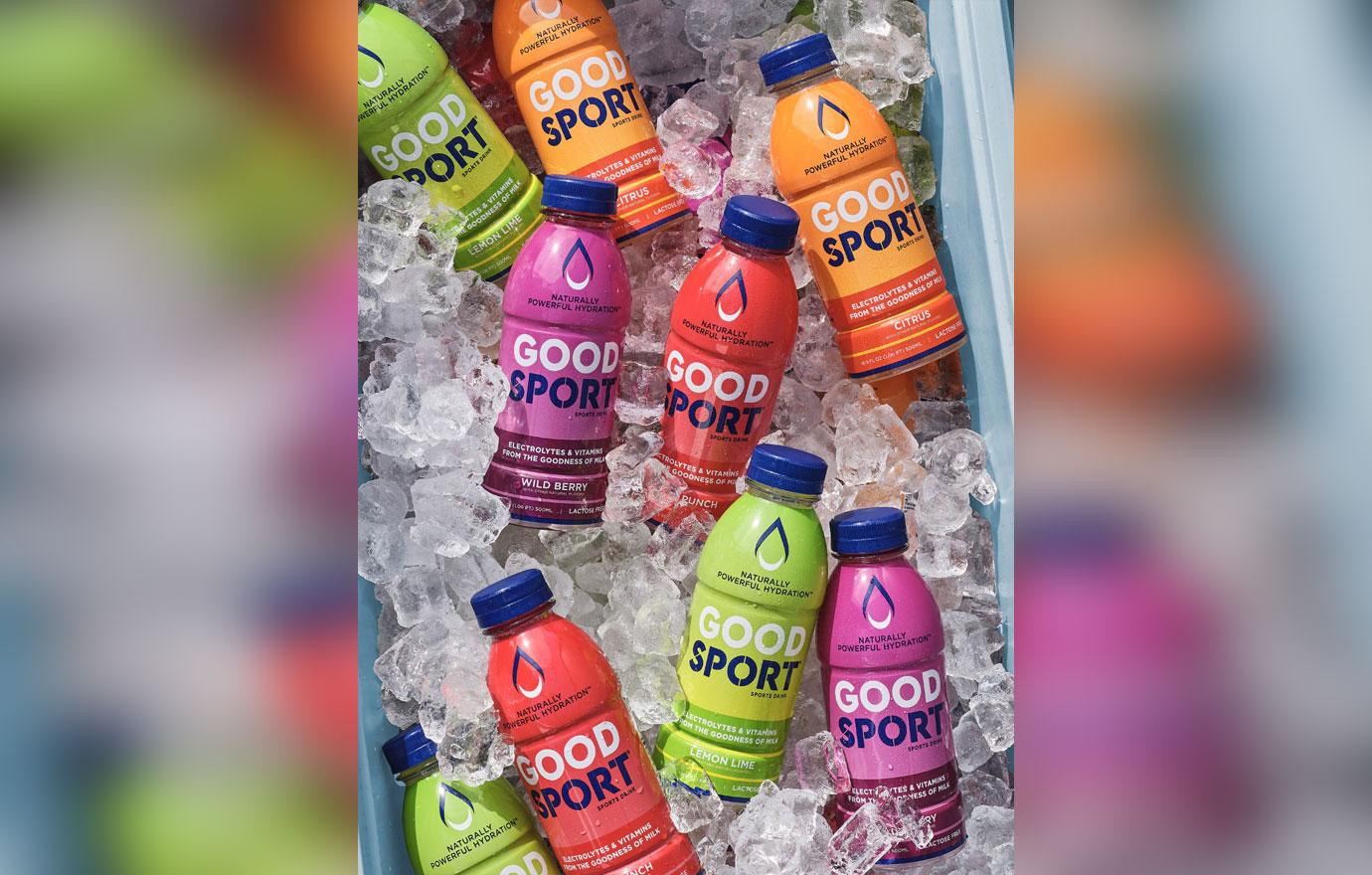 "Besides the innovative science and formulation, we wanted to do something GOOD with the brand, and make lasting change in the world of sports. There are so many notable benefits that come from participating in sports and fitness but a win-at-all-costs mentality is driving people from participation, so we are actively redefining what it means to win in sports by celebrating the perseverance, teamwork and sportsmanship," she admits.
Article continues below advertisement
Though McBride didn't set out to be a businesswoman, she is rolling with the punches, as she is "learning something new almost every day," she states. "The most challenging part is everything else because you also face obstacles almost every single day. The trick is to hopefully turn those obstacles into new learnings and grow personally and professionally from there."
"When I saw the void in the sports drink market, I was inspired to not only help my son but all athletes. And, not only is the product a superior, natural hydrator, but we are doing good with the brand by supporting organizations aimed at creating more access in sports and creating a more positive sports culture — and the product supports a healthy planet," she adds. "Besides the health and performance benefits the drink provides, GoodSport® is a call to action. and I'm very proud of our non-profit partnerships and how we have been able to positively impact the sports community, both on a national and local level."
Article continues below advertisement
Now that McBride made a successful product, she is not stopping anytime soon! In fact, "we are in the process of expanding our retail footprint," she shares. "We eventually want GoodSport available throughout the country wherever sports drinks are sold. We also have plans for more innovative sports nutrition products to help athletes perform better and stay healthy."