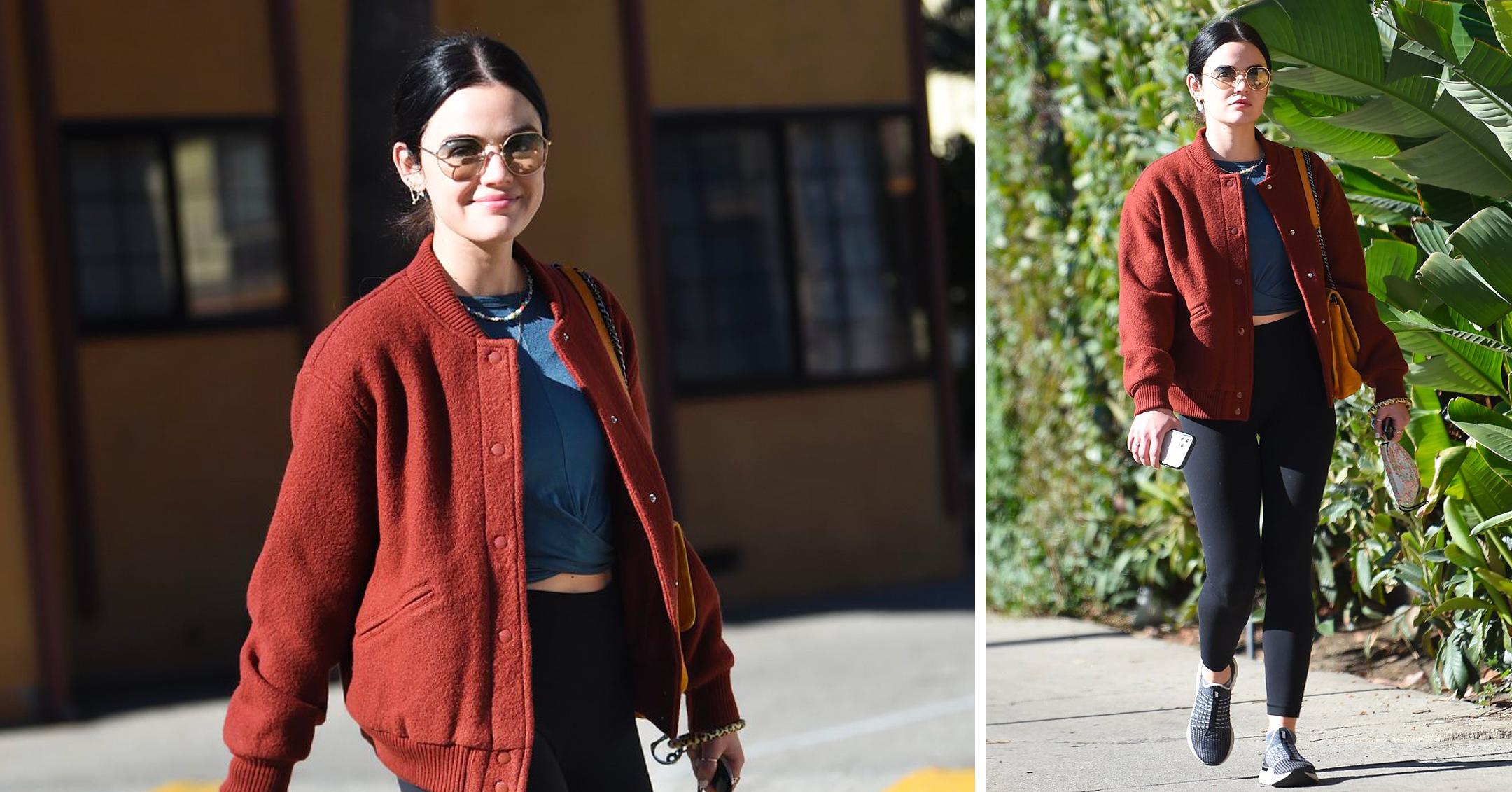 Lucy Hale Tops Off Her Athleisure Look With A Rust Colored Bomber Jacket — Photos
Actress Lucy Hale has nailed down cute and casual style.
The Katy Keene star was seen in Los Angeles on December 18 in her usual athleisure attire, which looked super comfy but also trendy.
See her outfit by scrolling down.
Article continues below advertisement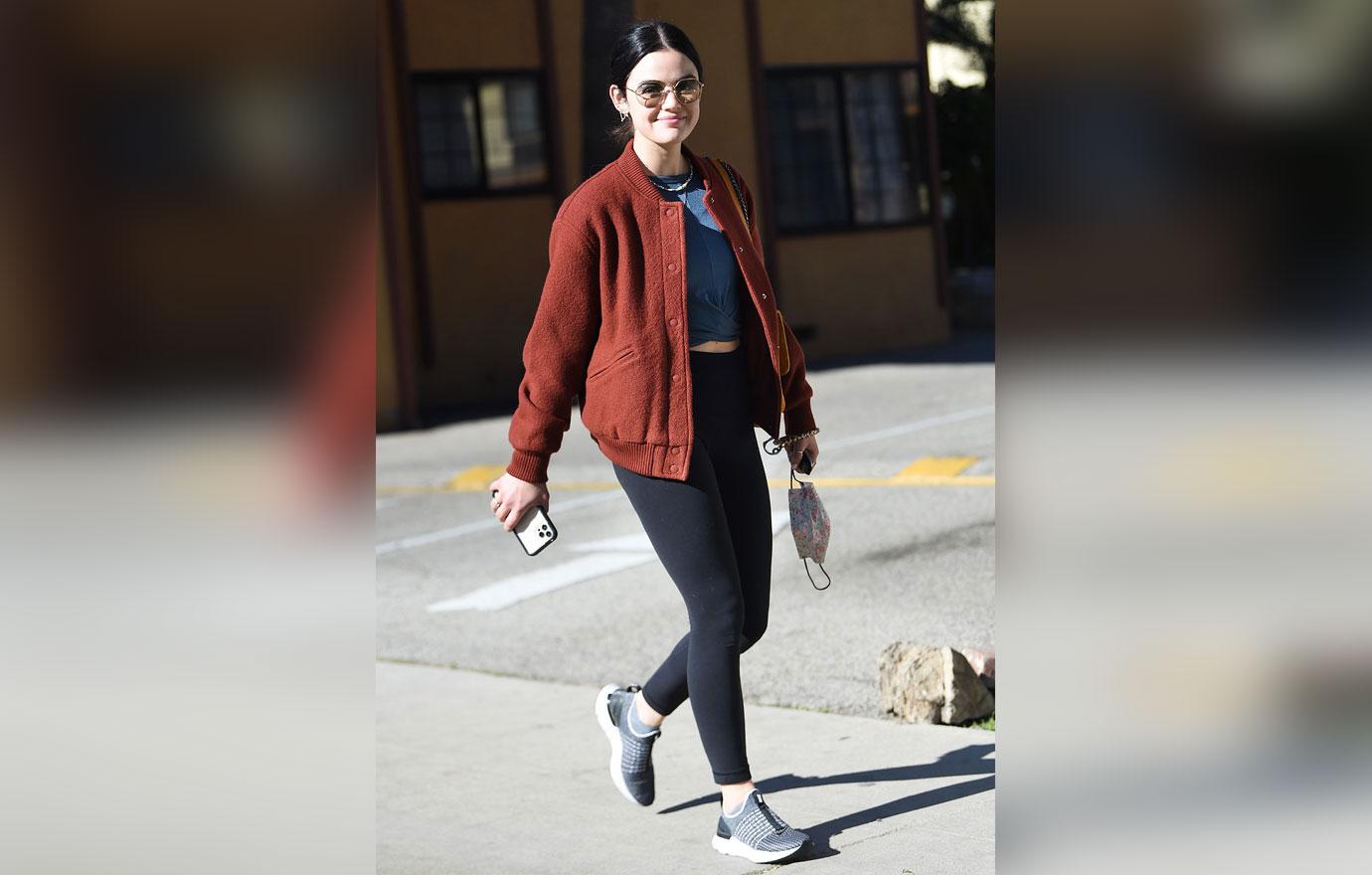 The star donned a blue crop top, dark leggings and pair of sneakers, keeping warm with a rust colored bomber jacket on top. Her round sunglasses and jewelry added a chic touch, and she also carried a purse and a face mask.
Her most recent miniseries, the murder mystery thriller Radgoll, just aired its finale, and she admitted that she already misses her costars "dearly."
Since Hale's known for roles in teen YA hits like Pretty Little Liars, some were surprised to see her take on such a dark show.
"For me, where I'm at in my career, and what I'm looking to do, I'm just always searching for something a little different," she explained to Variety. "Something I haven't done before."
Article continues below advertisement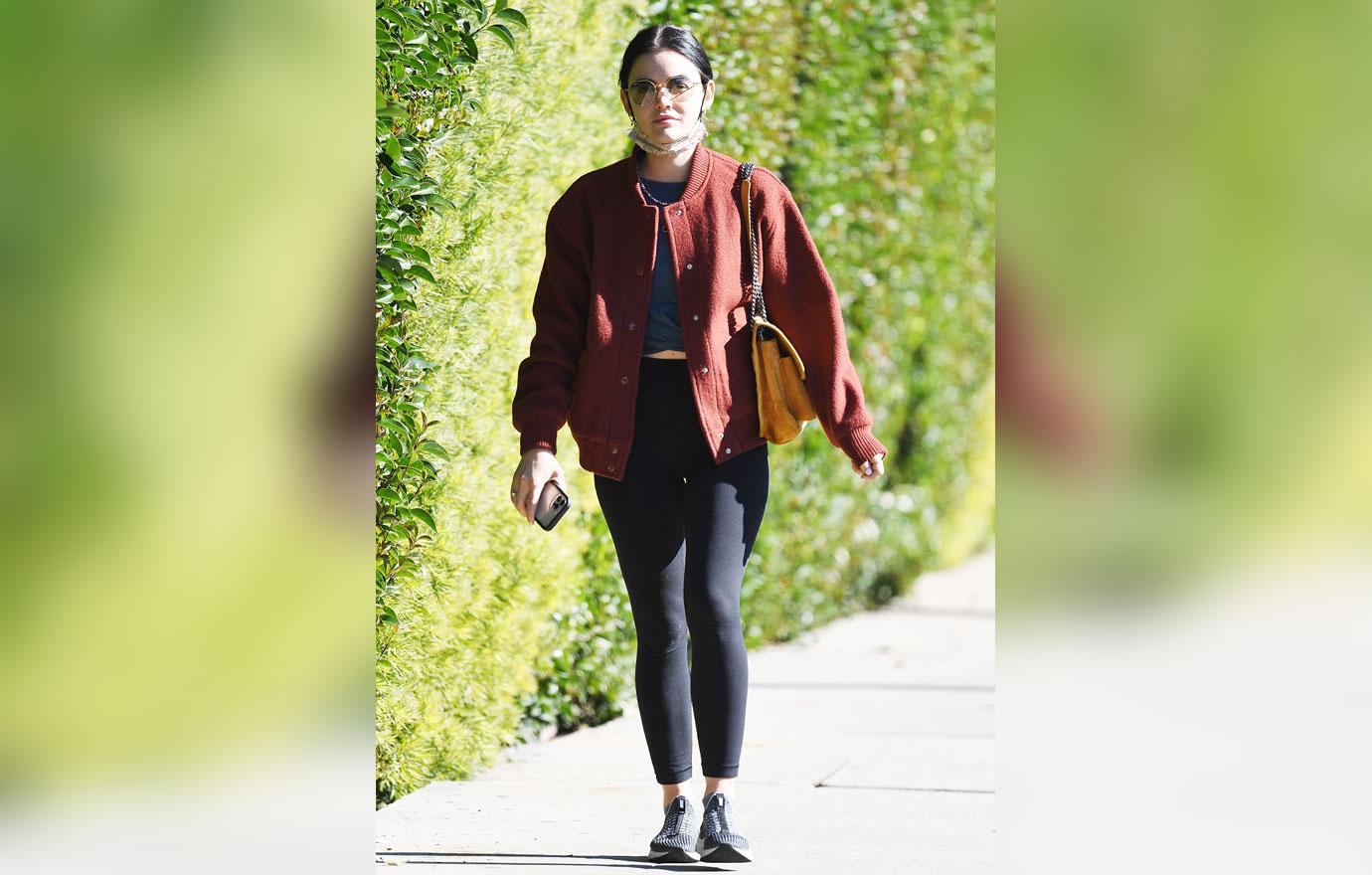 Despite being content with her personal and professional life, she admitted that she too sometimes feels down when scrolling through Instagram.
"It's hard when you're online, and you're on your phone, and you see all these beautiful people, and you think you're supposed to look like that," she noted. "I think that one really sad thing about the internet is it can rip away how you feel about yourself, and it's just such a shame. I limit my time on my phone these days to keep me in higher spirits."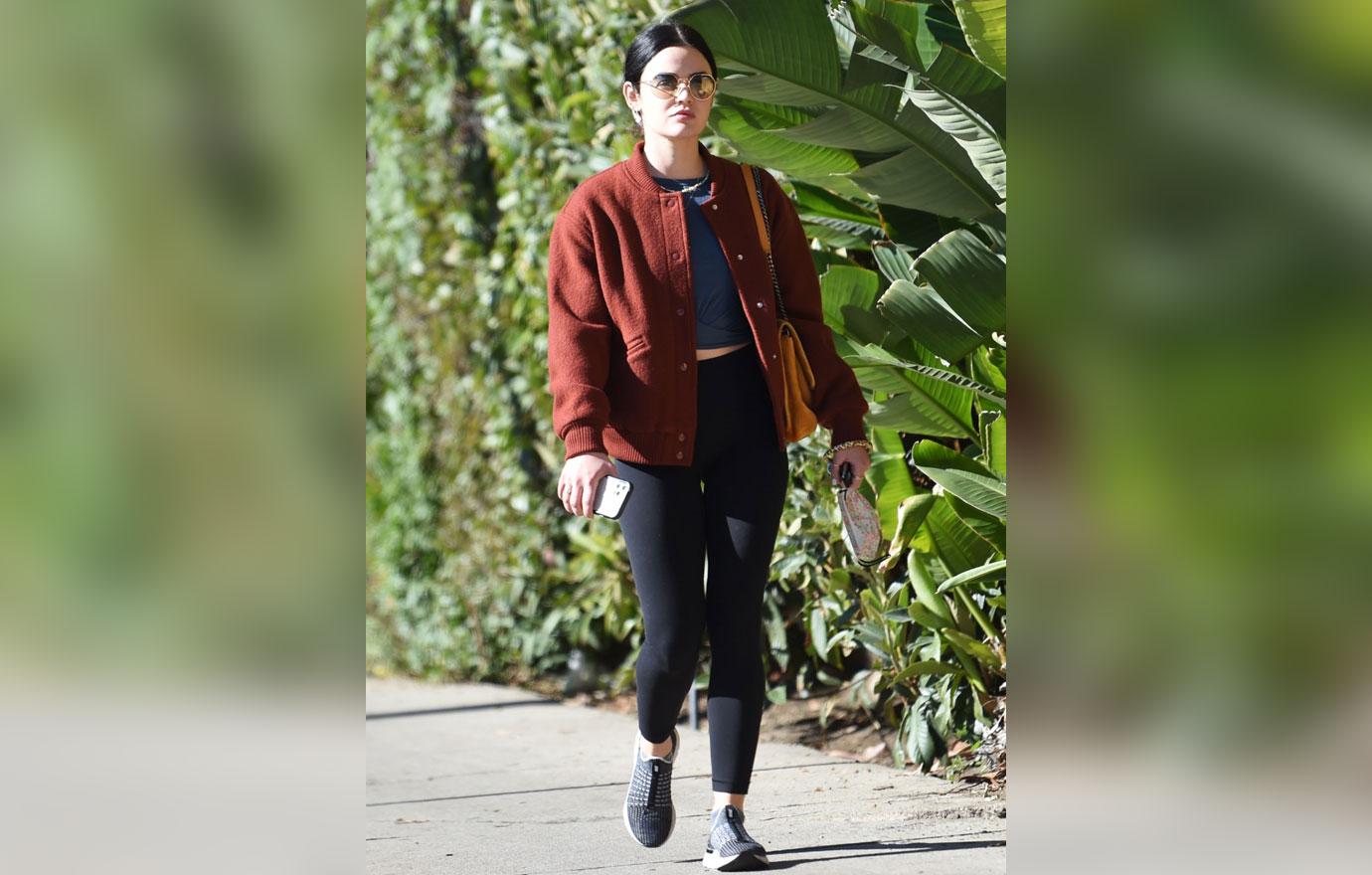 Some of her struggles stem from her past experience with an eating disorder.
"Our bodies are so amazing and resilient, and we don't give them enough credit. I spent much of my teen years and early 20s not loving my body and not being good to it," she admitted to SHAPE. "I'm trying to make up for that because we get only one body. We have to take care of our temple."
Hale has also gained a boost in confidence after changing the way she sees herself.
"I've developed more confidence because I realize I'm more than the way I look," she said. "One day, I was like, Wait, I'm a good person. I work really hard. I've been given gifts. I'm smart. I can have good conversations. My idea of beauty is different now. Feeling strong, feeling confident — nothing is better."