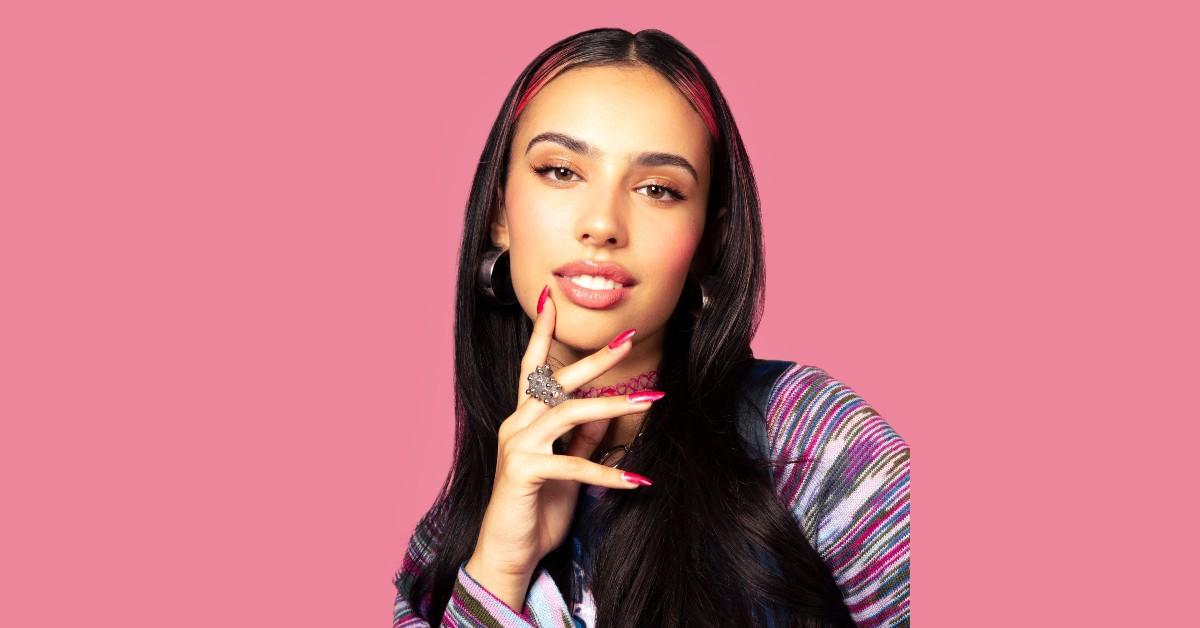 Exclusive: Kylie Cantrall Wants to Create Music That 'Makes People Feel Empowered'
When Kylie Cantrall started a TikTok series over a year ago called 10 Minute Songs, where she would ask fans for three words and then create a song out of it, it got the attention of her record label. "They immediately said, 'I think we may have written your next single, so you need to finish it ASAP!'" the 18-year-old, who released a new original single called "Texts Go Green" in August, exclusively tells Morning Honey.
Article continues below advertisement
From there, she released the latest single, which is "kind of built on the idea that your boyfriend/girlfriend is taking you for granted but will soon realize just how valuable you are once their phone number is blocked and the text messages aren't received," she shares.
Over the years, the brunette beauty rose to fame with her YouTube series Hello Kylie, where she interviewed musicians such as Pentatonix, Matty B. and Jordyn Jones. She was later offered a record deal from Capitol Records at 10 years old and went on to open for Post Malone.
She then released her music video for "Feeling Some Kinda Way," which has over 25 million views on YouTube and garnered an audience through Disney Channel Voices, an initiative that showcased diverse music and gave multitalented young stars a platform to express themselves and make a deeper connection with their fans. Additionally, her debut album will be released in early 2024 through Artist Partner Group, a joint venture with Atlantic Records and Warner Music Group — something she's thrilled about.
Article continues below advertisement
"I guess every artist has this experience when you listen to a new song you've written. One part of you says, 'This is the best song I've ever done, and I can't wait for everyone to hear it,' and the other part of you says, 'It's nothing like how I heard it in my head, so maybe I should just trash it and start another one.' Putting music out into the world is such a vulnerable experience – it can be the most rewarding thing ever and also the scariest," Cantrall, whose next single will be released in October, admits of getting more tunes out into the world.
Since the California native grew up in a household where both her parents worked in the entertainment industry — her dad is a music producer and her mom is a dance choreographer — it only felt right that she pursued music.
"I started in dance classes when I was two years old, and by four, I begged my dad to record me singing in the studio. I remember I would watch him record artists like Zendaya and Ariana Grande and constantly interrupt him saying, 'Papa, is it my turn to record now?'" she recalls.
Article continues below advertisement
Now, Cantrall, who grew up listening to TLC, Janet Jackson and Britney Spears, hopes to make her mark in the showbiz world.
"I want to make music that just makes people feel empowered. I think we've been in an 'emo' phase for a long time. I want to put on some jams with my friends while we're getting dressed to go out or bump music in the car just for fun. I think we've had enough of artists crying over boys/men. I definitely don't want to follow the pack with that same sentiment," she shares.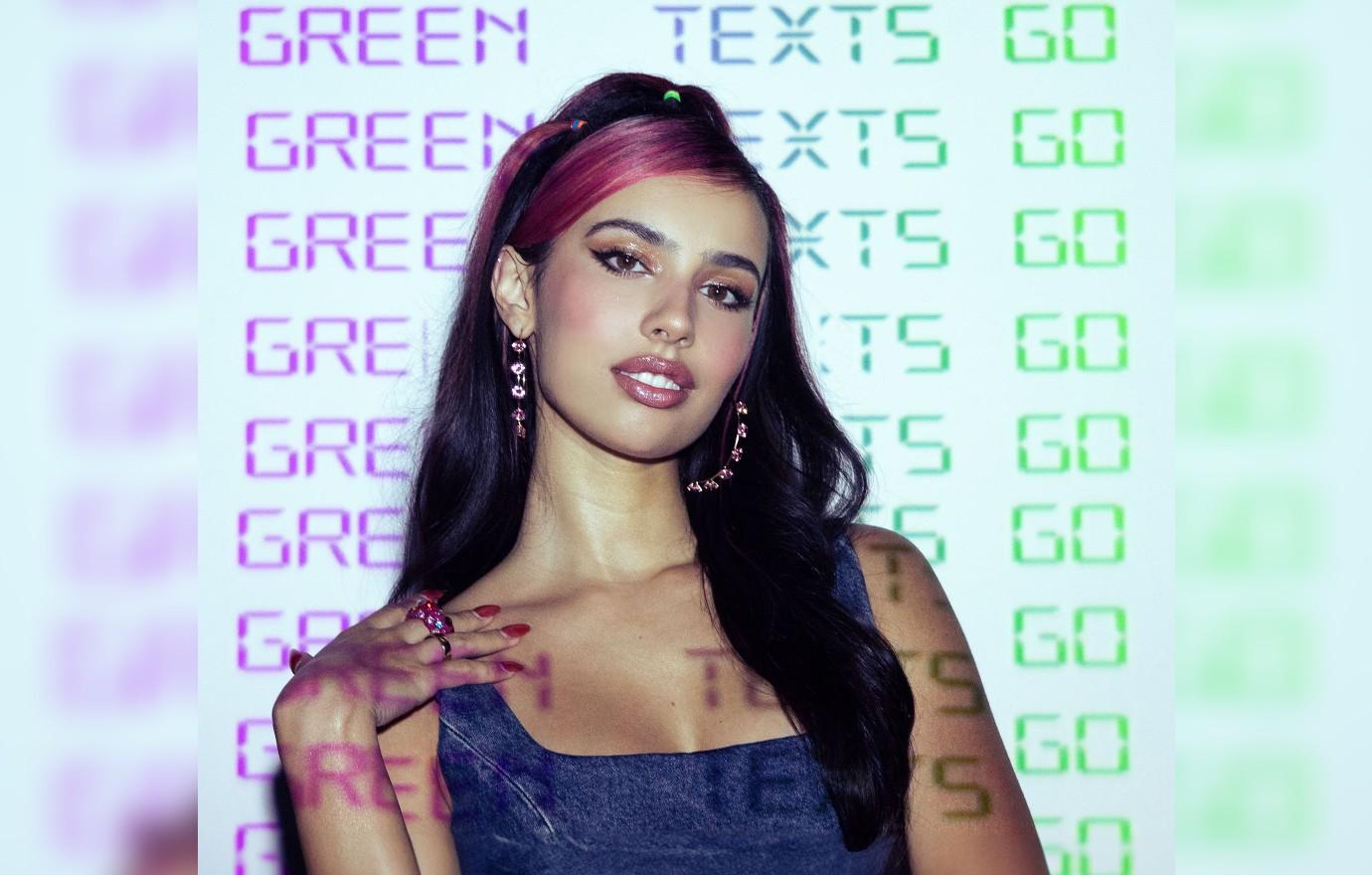 Article continues below advertisement
"Music has always been my passion so I can see myself putting out multiple singles that lead to EPs and albums. It sounds really boring to say, of course, I want to put out albums, but I think what's interesting for any artist is 'why?' When I was younger my dad would show me artists' videos on YouTube and say, 'You've never heard Whitney Houston?' The two of us would sit on the couch and play everything we could find — from her teenage years to singing the national anthem at the Olympics. I remember the magic I felt from watching the greats and thinking music has this amazing way of bringing people and generations together. I can only hope that when it's all said and done, I will have a number of those moments recorded so that another daughter and her father can sit on a couch and say, 'Wait, you've never heard Kylie Cantrall?'" she adds of her aspirations.
For Cantrall, it's been "so fun" to see what opportunities have come up along the way. I think I wake up every day with this mindset of 'Wow, what is going to happen today? I'm really not sure, but I bet it's going to be fantastic!' It's crazy to think that I'm even making music and acting, but the fact that it's my job is something I'll never get over!" she says.
Article continues below advertisement
Cantrall also believes that everything will work out in the end.
"We have a quote in our house that we live by — 'Life doesn't happen to you, it happens for you,' which I interpret as 'Things don't always go as you plan, but through those errors or mishaps are where your real destiny is revealed.' So, maybe I didn't get a callback for a show that I really thought was perfect for me, but now I have an open afternoon and the opportunity to write a song that could turn out to be my next single. It's really funny how the universe works," she says.
At the end of the day, the actress is just grateful to do what she loves and share her passion with others.
"Sometimes I feel like I manifested the whole thing. I remember being a little girl singing in her bedroom mirror and visualizing that someday she would be singing her songs on TV — and if you knew how much I struggled with school you'd be saying, 'Well thank god you have this artistic ability to fall back on!'" she concludes.